SP bounced back 11 handles on the session. The exhaustion signal is in place and the burden of proof is on the bulls. The MACD remains extended and is waiting to release some downside energy.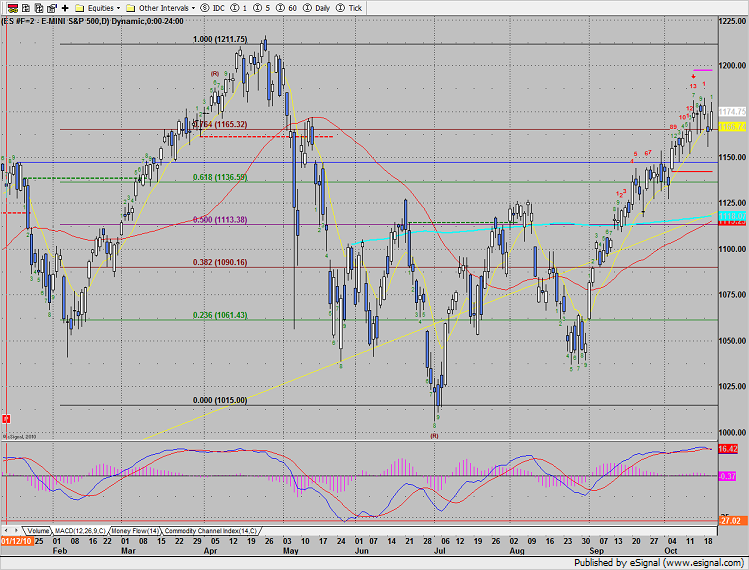 Naz was up 16 and managed to fill the Monday-Tuesday gap. This could be a key technical development since there are now no gaps left overhead.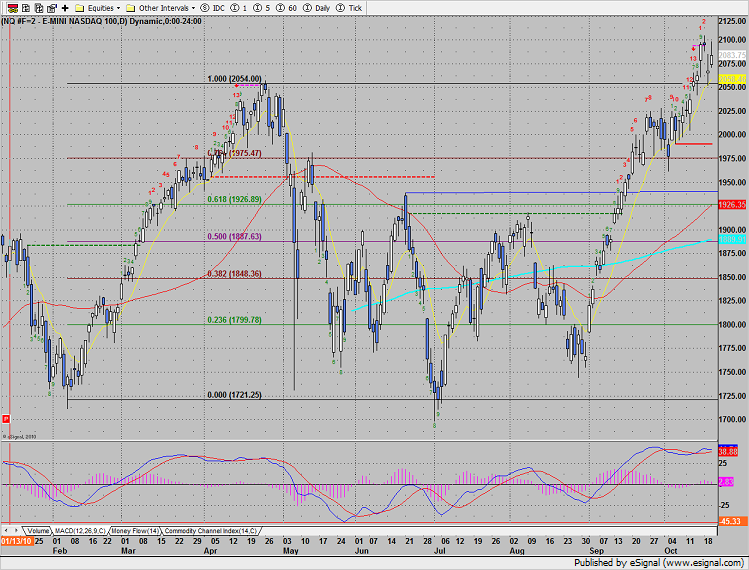 Multi sector daily chart: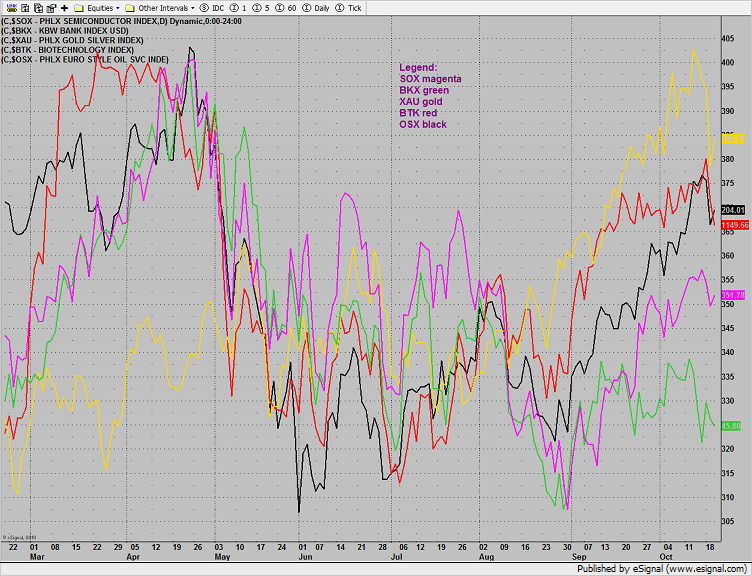 The top sector on the day was the XAL airline index, up more than 5%. Like the XAU a few days ago, price has accelerated up and away from the channel and is getting extended.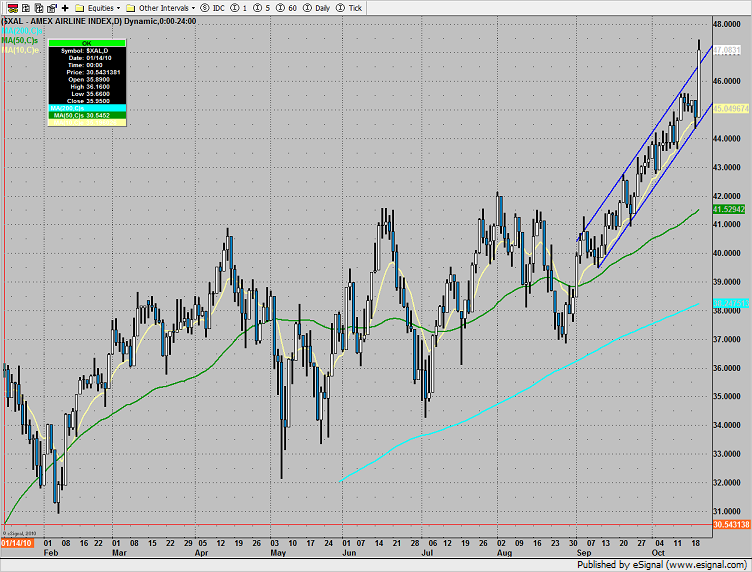 The XAU outperformed the broad market and was up 3 on the day. Technically this was just a bounce since price settled in the lower half of yesterday's range. Also, price settled under the 2009 high.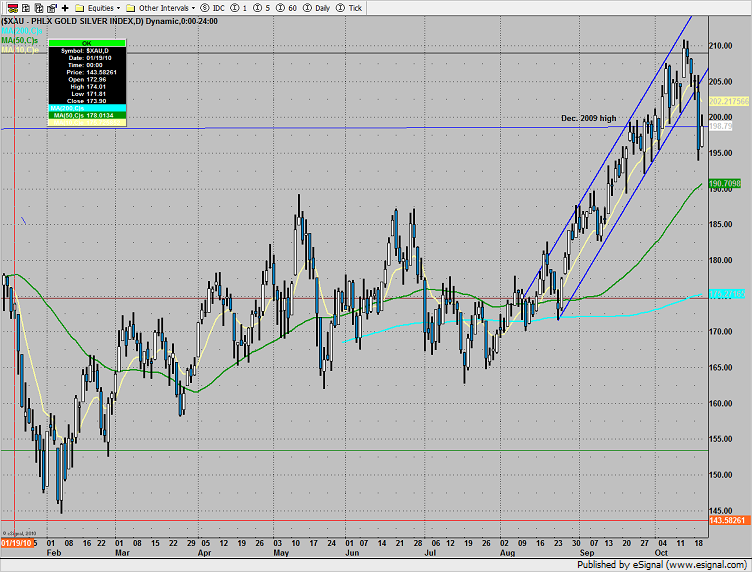 The OSX has the same condition as the XAU settling in the bottom half of the prior trading range. One notable feature is that today the $US was almost as weak as it was strong yesterday. One could make the leap that equity traders pricing in $US strength, not more weakness that has been the dominant trend.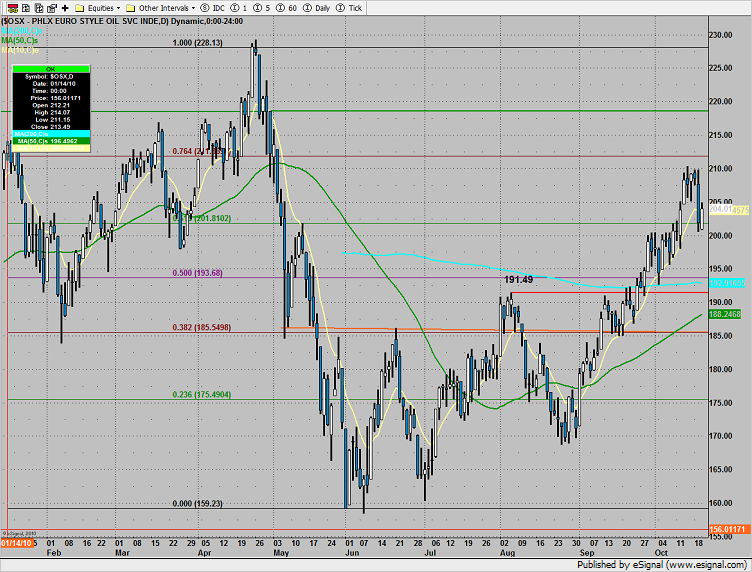 The SOX pivoted around the 200dma–nothing new technically.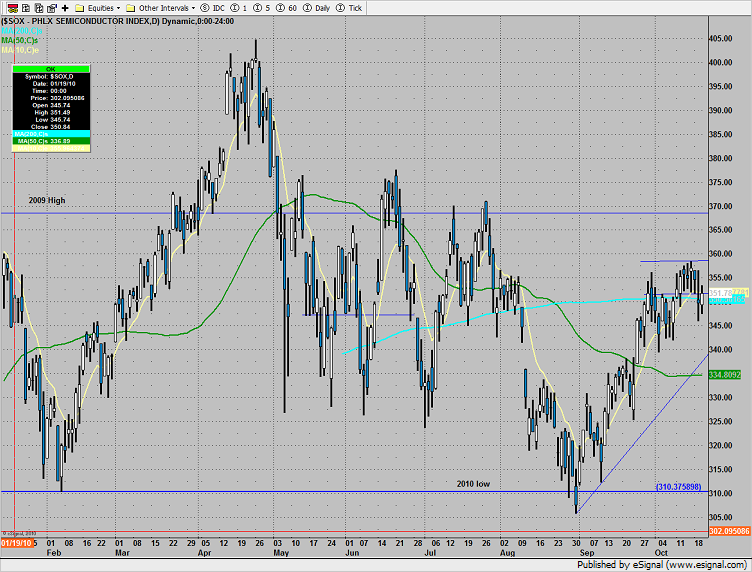 The BKX was the real laggard on the day. This key index was much weaker then the broad market and settled below all the major moving averages.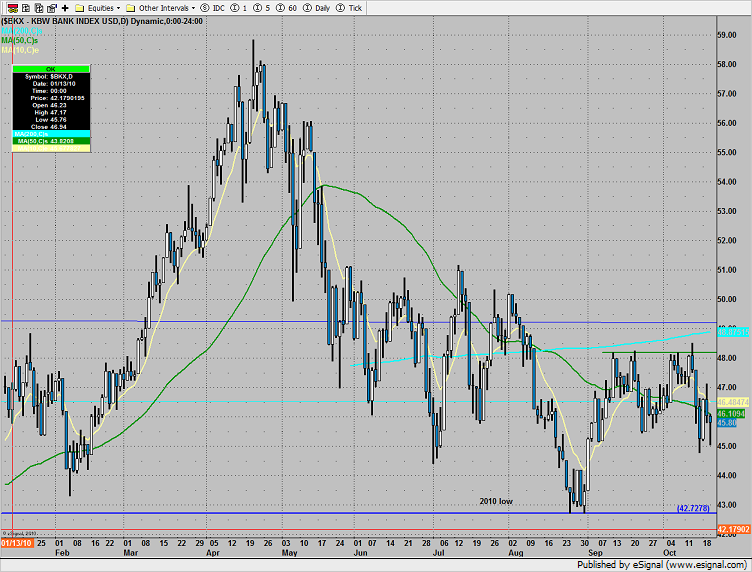 The biotechs closed right at the recent range low. Monday's advance could wind up being a wrong way break and an indication of failure. The next two candles will be key.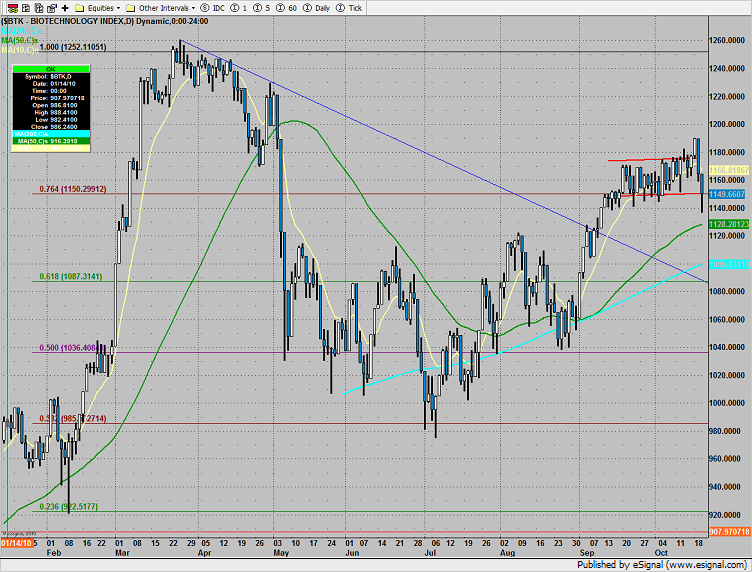 Oil still trapped in the recent range: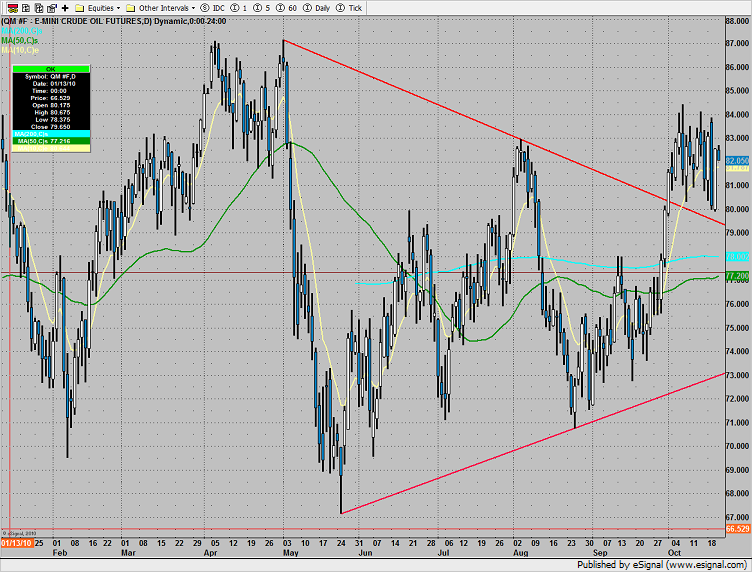 Gold bounced but never penetrated the upper half of the prior day's trading range. The short term price action remains negative. If the lower price channel is penetrated, look out below.