Overview
The markets opened close to flat, moved up a little early, then went completely dead flat until after lunch when the Fed minutes came out. Then we shook higher and lower and stabilized where we had been before finally selling off a bit in the last hour on 3.8 billion NASDAQ shares.
ES with Levels: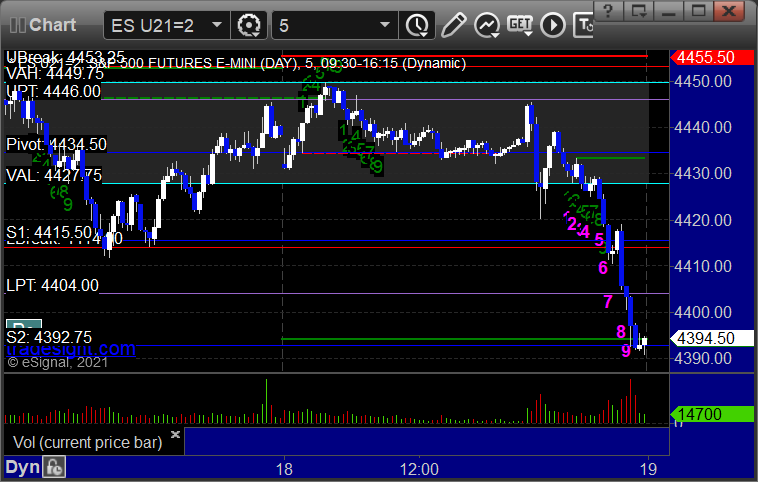 ES with Market Directional:
Futures:
ES Opening Range Play triggered long at A and worked:
NQ Opening Range Play:
Results: +6 ticks
Forex:
GBPUSD triggered long at A and closed for a 5 pip loss. Prior day's trade closed in the money:
Results: +35 pips
Stocks:
Not much excitement. Hope Monday wasn't the only big day of the week.
From the Tradesight Plus Report, no calls.
From the Tradesight Plus Twitter feed, GS triggered short (with market support, but in the last 10 minutes of the day):
That's 1 trigger with market support, and it closed slightly green but should not count.