Overview
The markets opened slightly lower and pushed up a bit but mostly closed flat on 3.8 billion NASDAQ shares.
ES with Levels: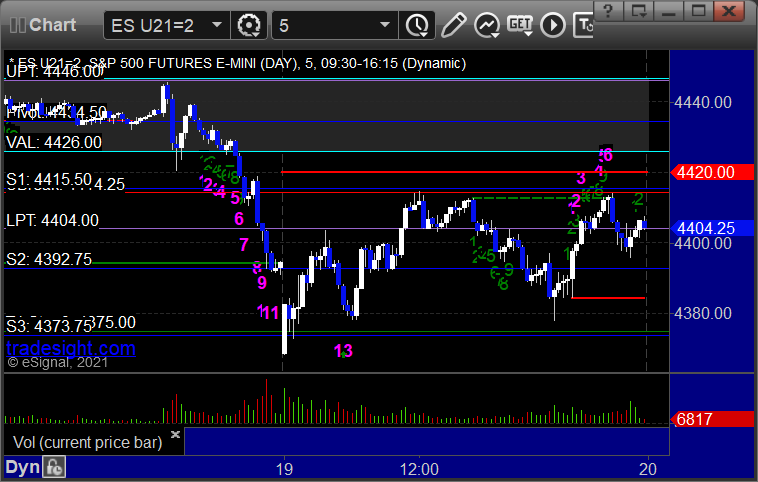 ES with Market Directional:
Futures:
ES Opening Range Play triggered long at A and worked:
NQ Opening Range Play:
Results: +4.5 ticks
Forex:
GBPUSD, no calls due to tight levels spacing: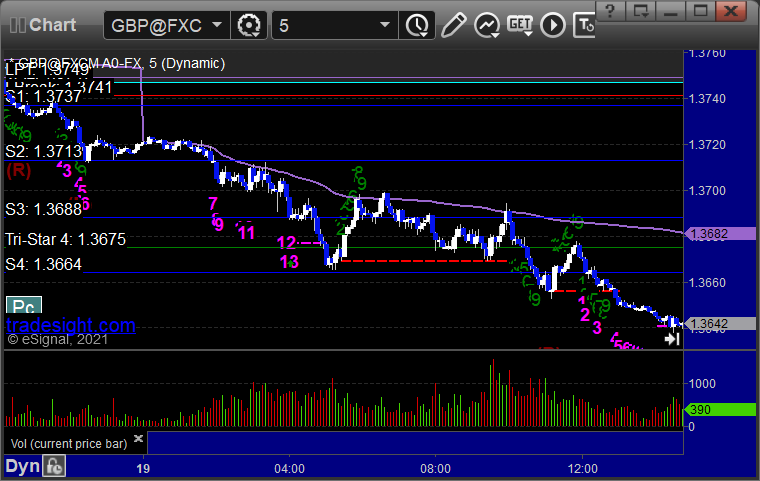 Results: +0 pips
Stocks:
A bit better than yesterday.
From the Tradesight Plus Report, no calls.
From the Tradesight Plus Twitter feed, Rich's NFLX triggered long (with market support) and worked, he stated in the Lab to take it over the opening 5 minute high:
That's 1 trigger with market support and it worked.