Overview-
Forex made a small move. Futures gapped down and closed a little lower on 6.4 billion NASDAQ shares for options expiration Friday. It was a dead day in the markets. Here's the ES with Levels to show you how bad it was: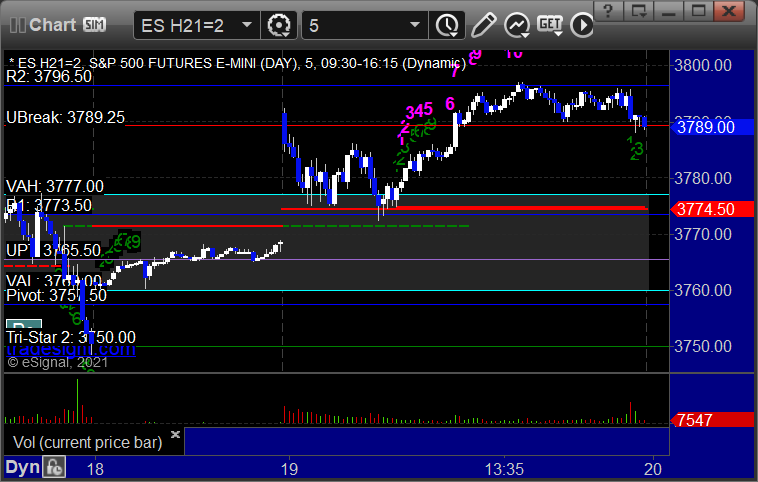 Futures-
+ 11.5 ticks
Opening Range plays, ES triggered short at A and worked: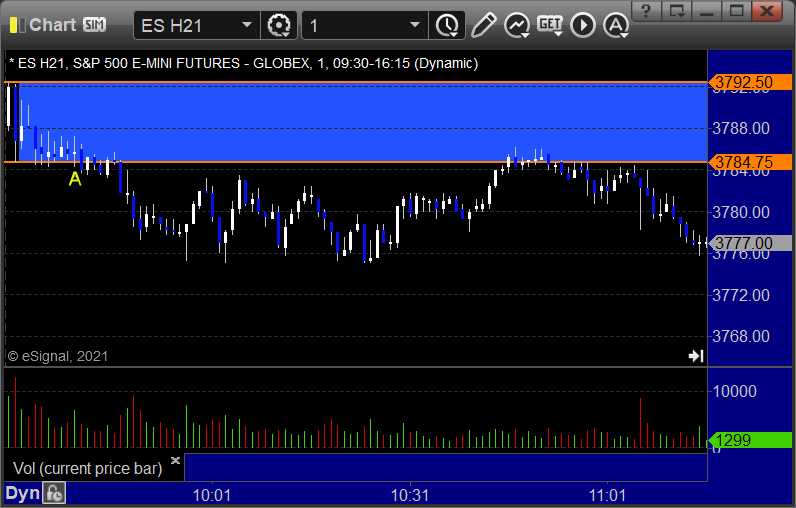 NQ OR plays were too wide with too much risk to take at A and B: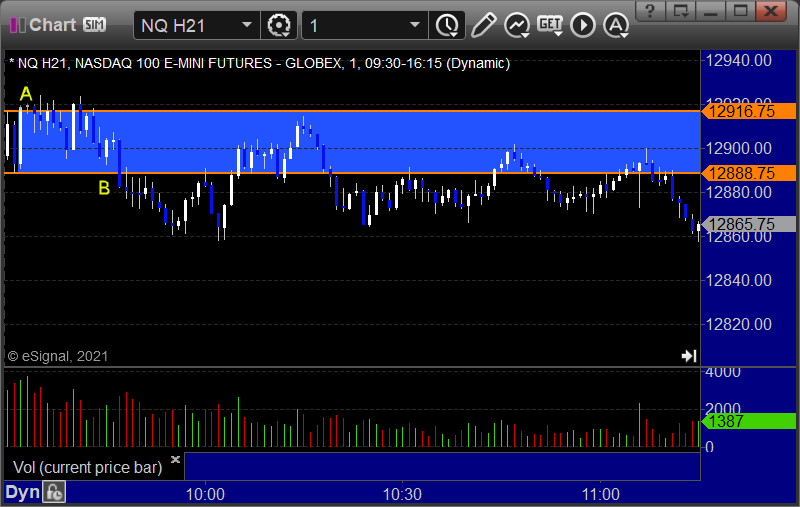 Here's the ES with Market Directional: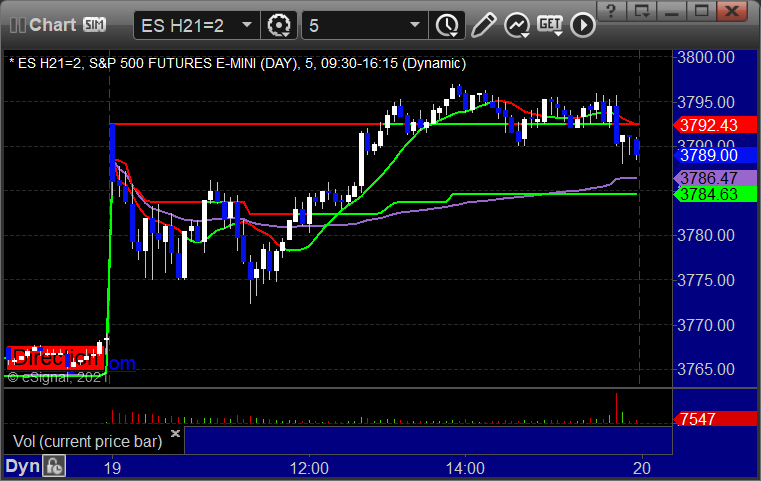 Forex-
-25 pips
A loser in the GBPUSD. Triggered long at A and stopped:
Stocks-
On the stock side, not much to deal with.
COLL triggered long (without market support due to opening 5 minutes) and didn't work: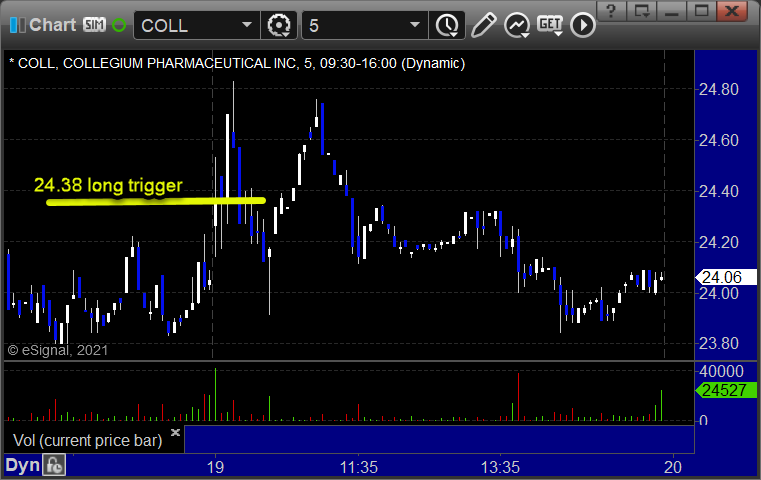 IDYA triggered long (with market support over 18.12) and worked: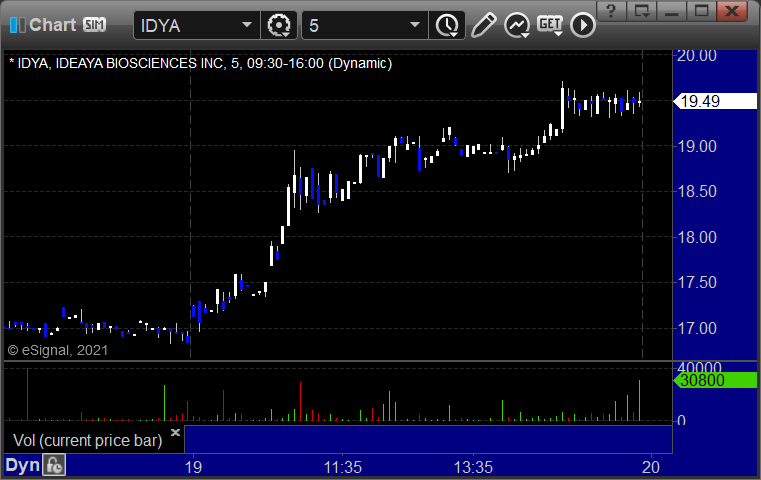 Rich's GS triggered short (with market support) and didn't work: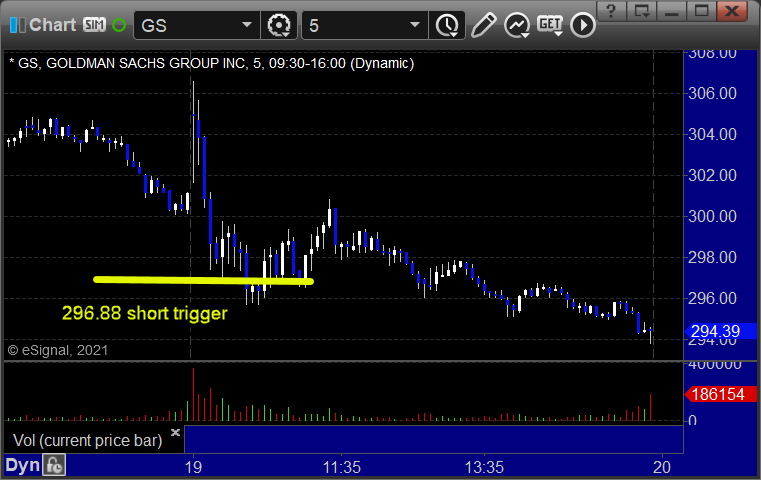 That's 2 triggers with market support, 1 of them worked and 1 didn't.