Opening comments are posted to YouTube for the rest of the week. Let's hope for some better action. I'm ready for some downside, the sell signals are in place on the daily. We have big data coming out Friday too.
No shorts found.
Longs in order of best construction, starting with MGI long over 9.07, nice cup for breakout still: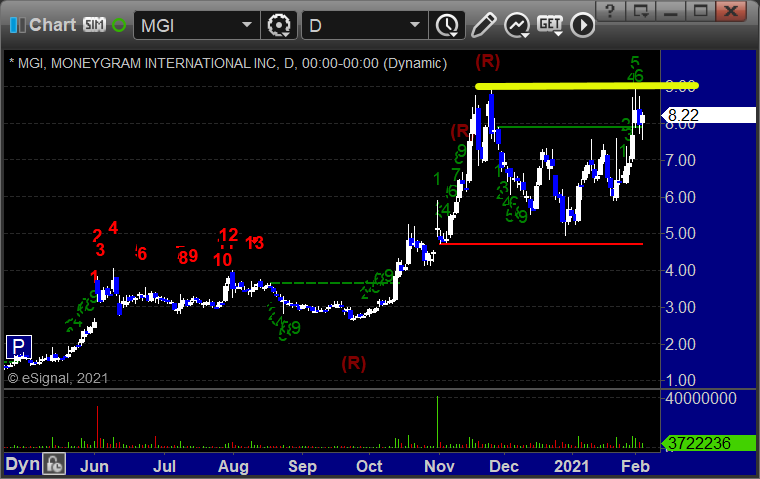 MVIS long over 9.84, nice high range base breakout: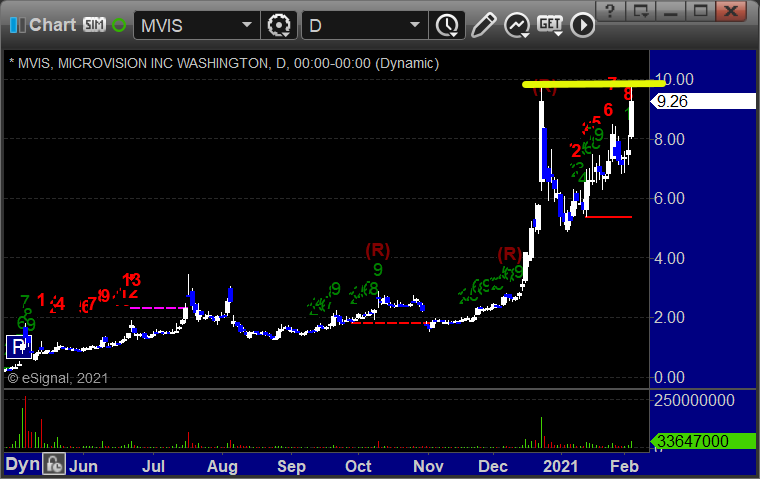 RDUS long over 23.30, another nice high range base breakout, note the support from the last long breakout (lower yellow line):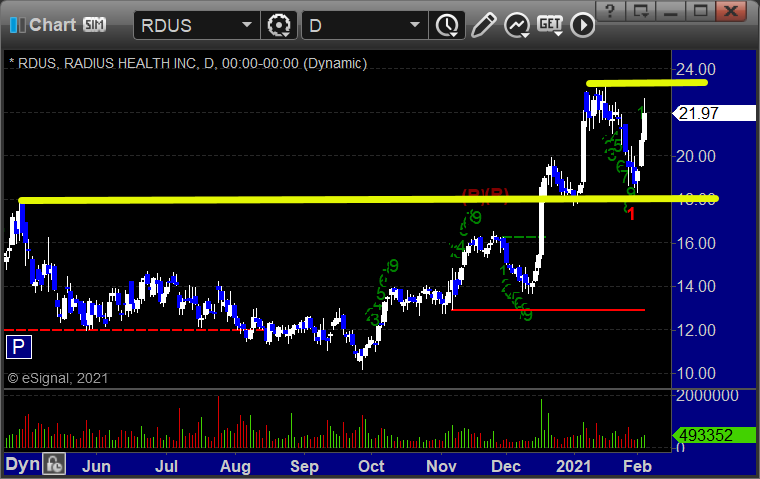 Let's get to it. See you in the Lab.