The SP lost 7 on the day and did a few interesting things technically. First the early gap down was filled before price went south. The settlement, call it 1135 is a level that has recently been in play. What didn't happen today was that 1125 was not tested. Many seasoned traders don't consider a level truly tested until it is penetrated and then the reaction to the breech can be observed. The action of the MACD need to be monitored closely over the next few sessions.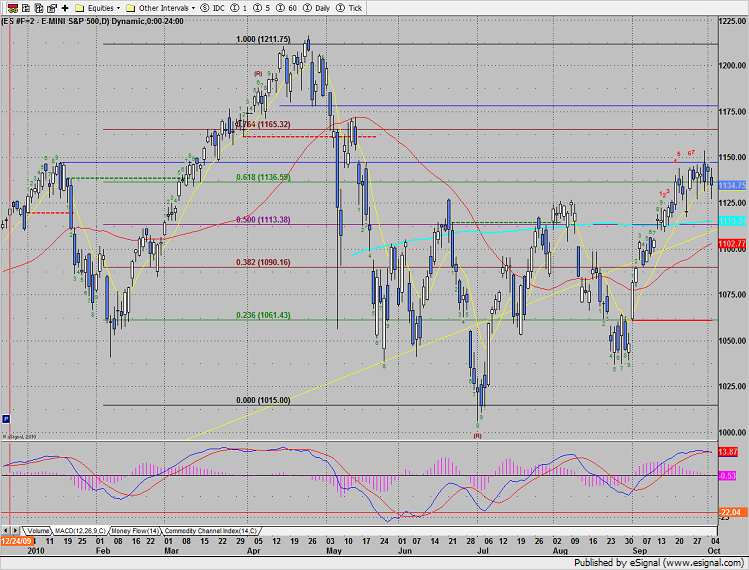 Naz traded at a 7 day low. Losing 17 on the day is not a positive development but price didn't settle below both 7 and 11 days ago which would be very bearish. The MACD has crossed over. 1940 will be an important level if price continues lower.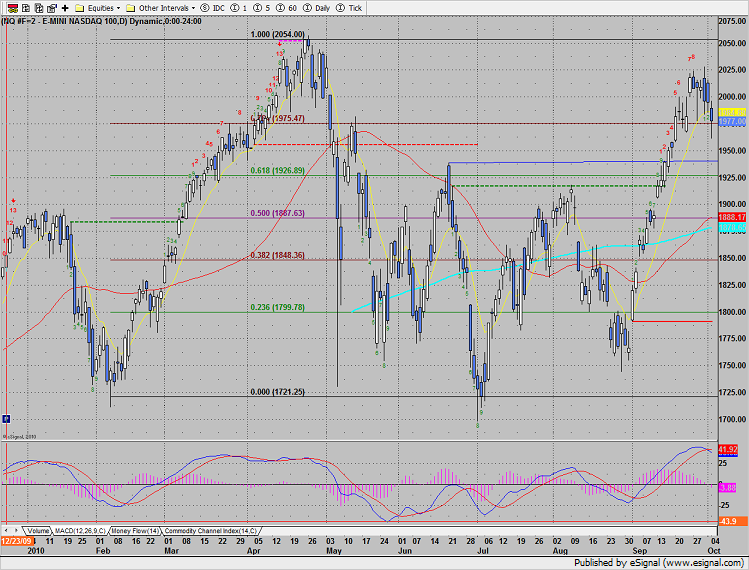 Multi sector daily chart: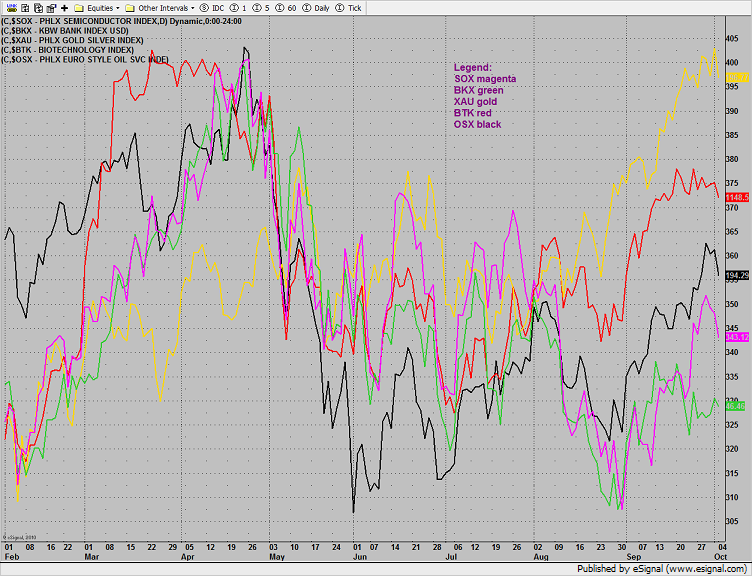 Friday the weekly cumulative A/D line settled at a new high on the move. This is a very bullish development for the long term trend. Since the cumulative A/D line usually leads price, the chart implies that the next intermediate-term pullback in the broad market should be bought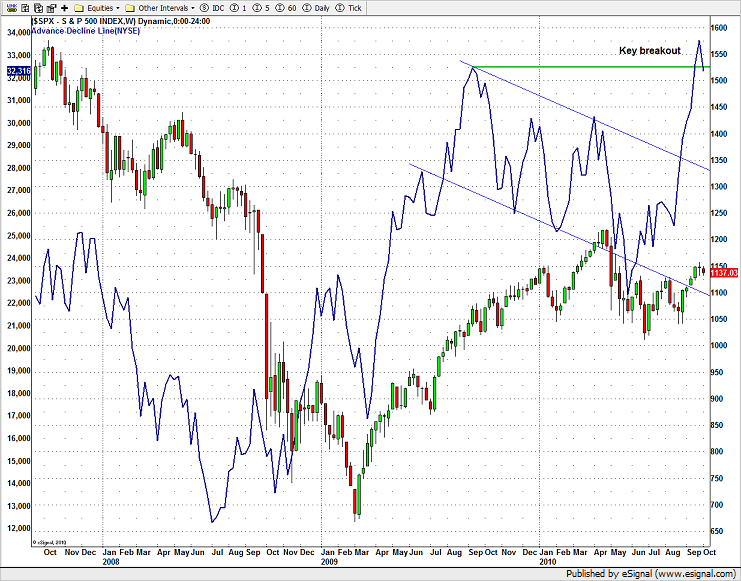 The defensive consumer index was the top gun: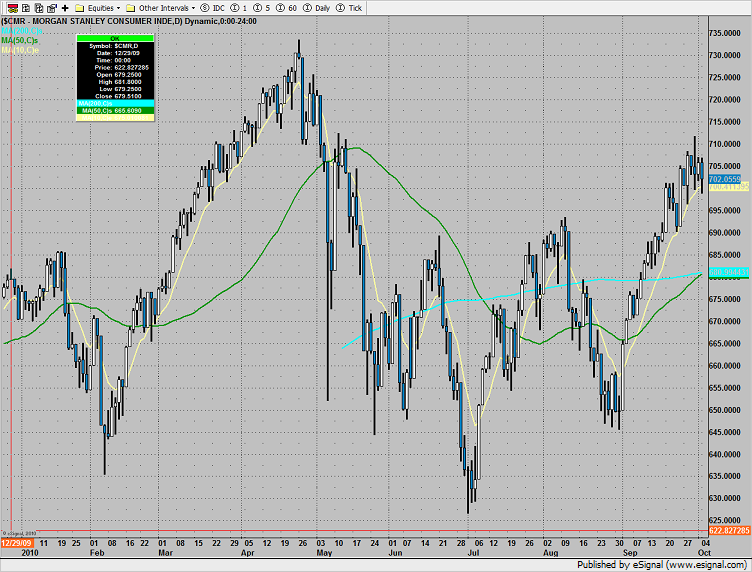 The economically sensitive cyclical index underperformed the broad market, never closing over the June highs.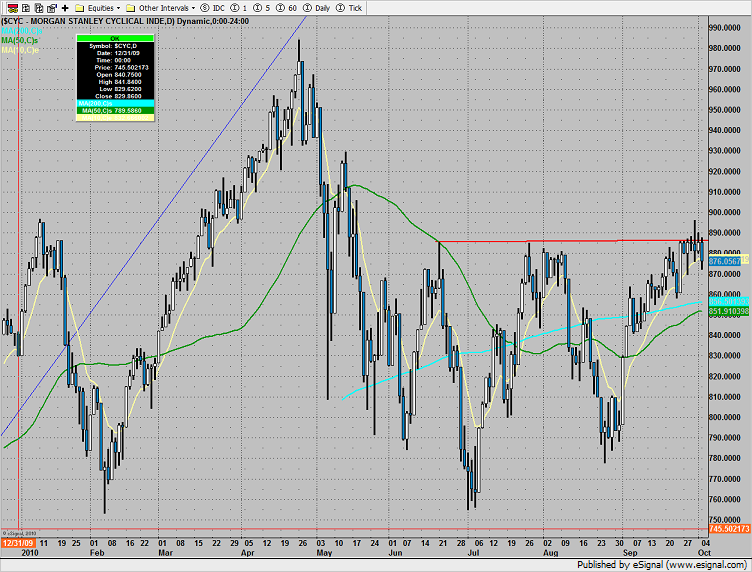 The BKX remains boxed up with an overall downward bias.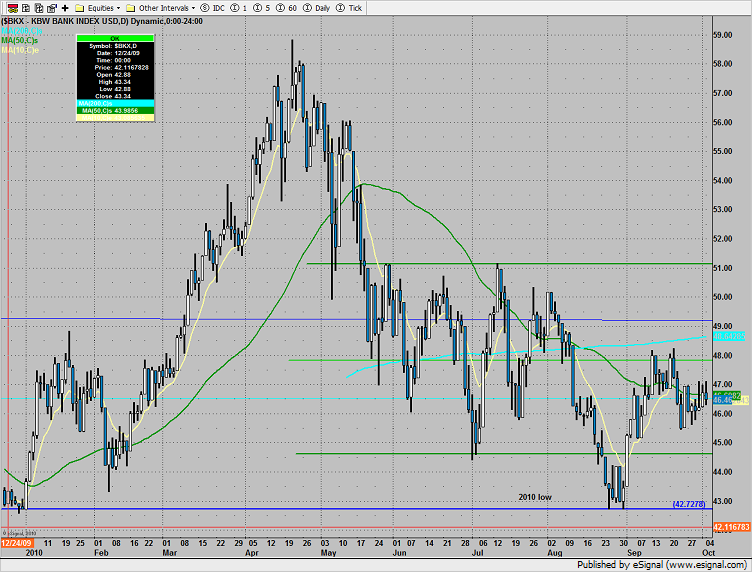 Set an alarm for a break under 1140 in the BTK which would mark a loss of the recent support zone.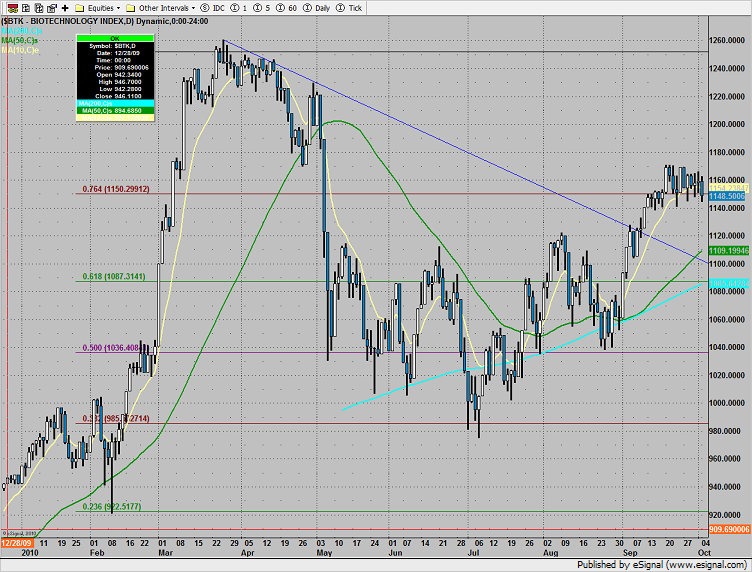 The SOX acutely underperformed both the broad market and the Naz. If we've seen the extent of the rally off the August lows, then the market has a bad smell.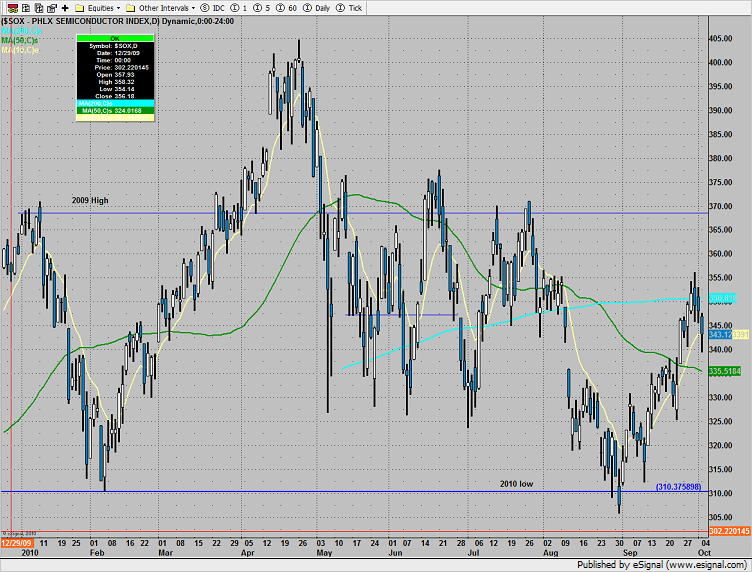 The OSX was pathetic all day. Price could easily penetrate the 200dma but 190 better hold. If not the full weight of the recently completed 9 bar run may be felt.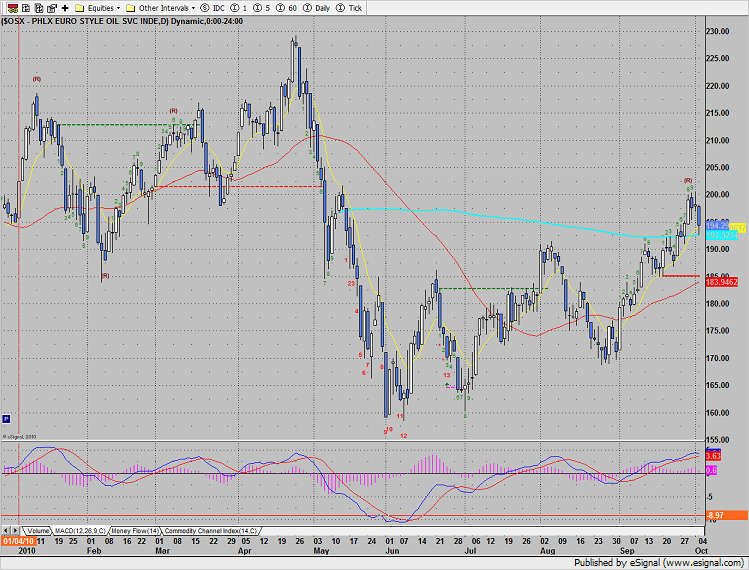 Gold was slightly lower on the day: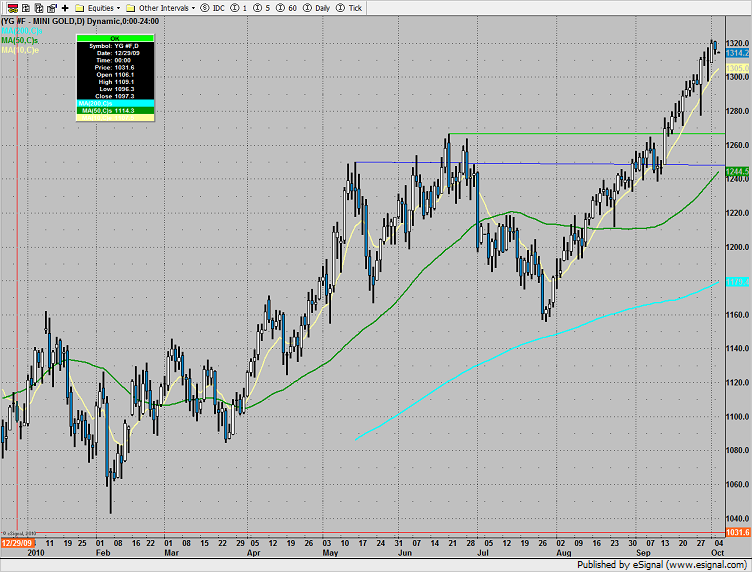 Oil held up surprisingly well: