The SP lost 32 handles making a new low close on the year. Price settled below the key 0/8 Gann level and in now below both the 50 and 200dmas. The CCI indicates that there is a short-term oversold condition present.


The Naz side lost 57 settling just above the 200dma. This is a very key area of support for the bulls because of the relative strength that the Naz has vs. the SP. If the Naz continues lower, this positive divergence will be null.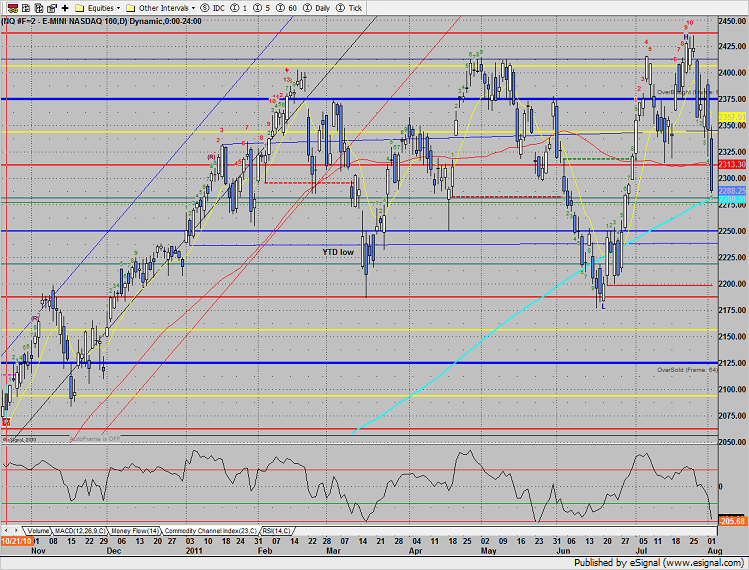 The 10-day Trin now indicates that he market is oversold.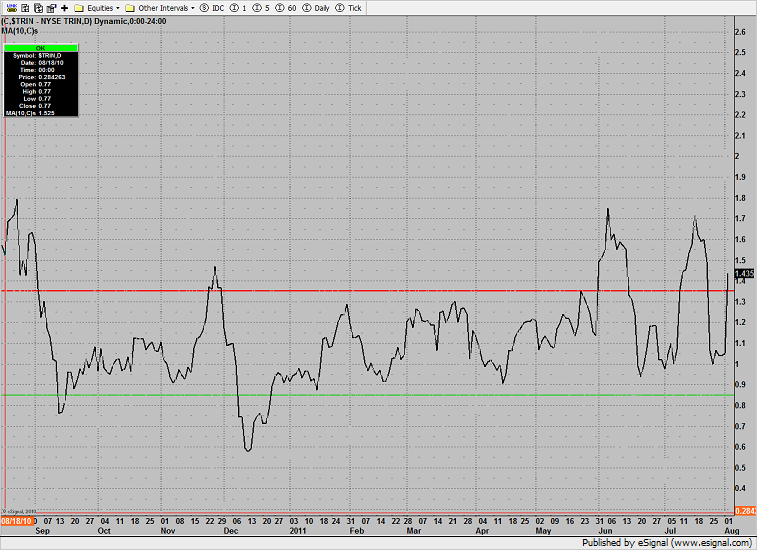 The Dow/gold ratio is in a area not seen since the height of the crisis in 2009. Money continues to favor gold (hard assets) over stocks. Keep in mind that the Dow/gold ratio historically bottoms around 2.


Multi sector daily chart: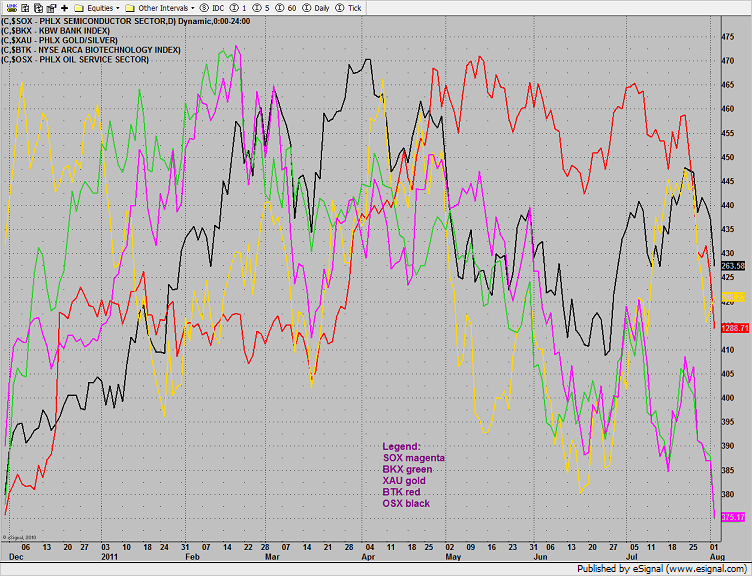 Investors took refuge in the gold stocks, the XAU was the only green sector on the day.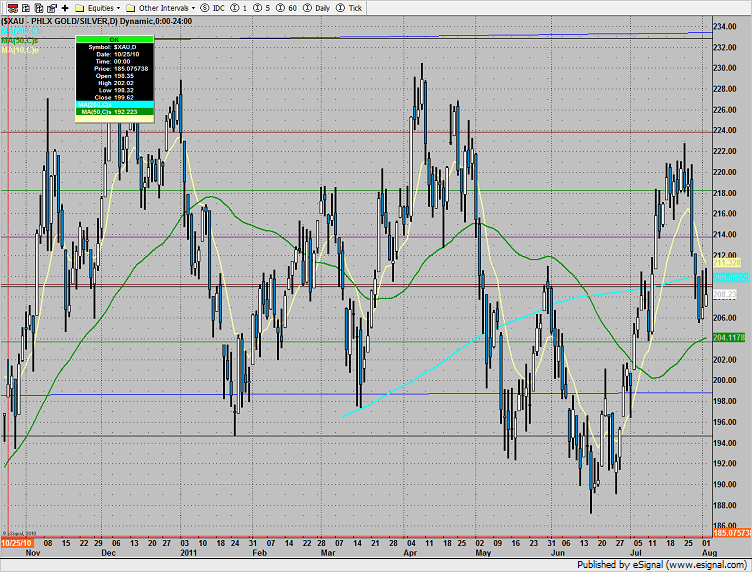 The OSX lost the 50dma and has next support at the 200dma. The CCI has more room before it gets climatically oversold.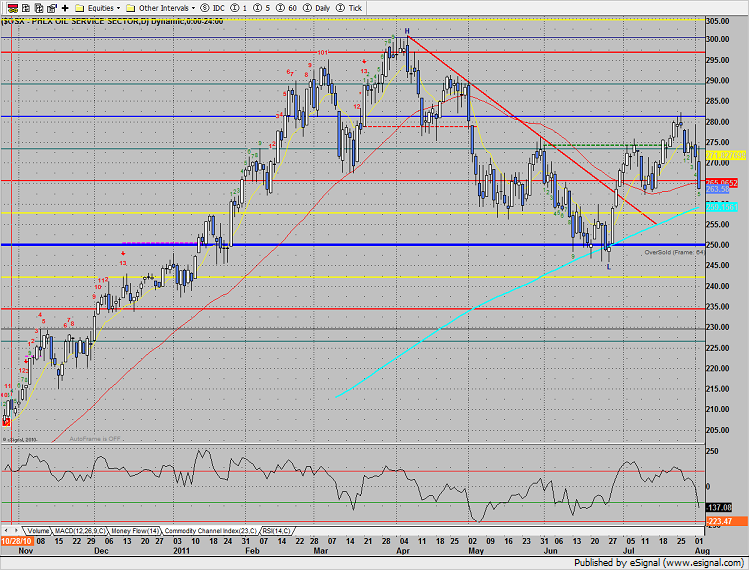 The SOX was down 3% making a new low on the year. Price settled right at the 0/8 key support area.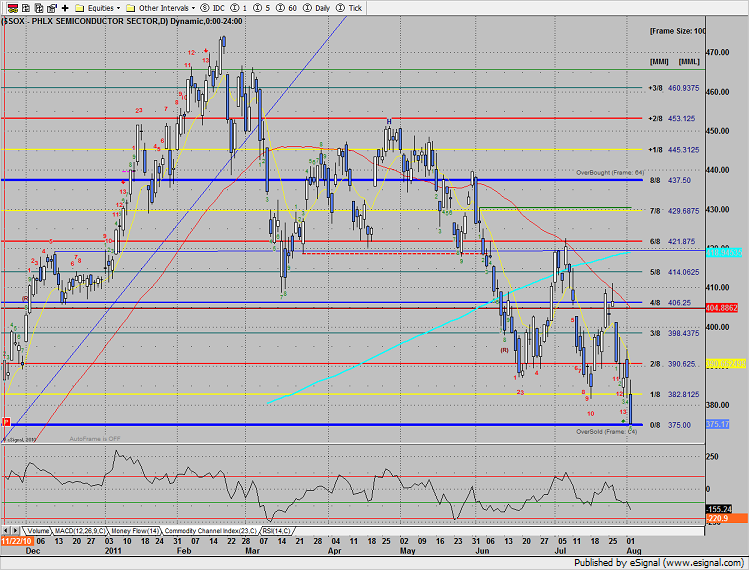 The BTK broke below the 2011 highs and next support is the 0/8 level.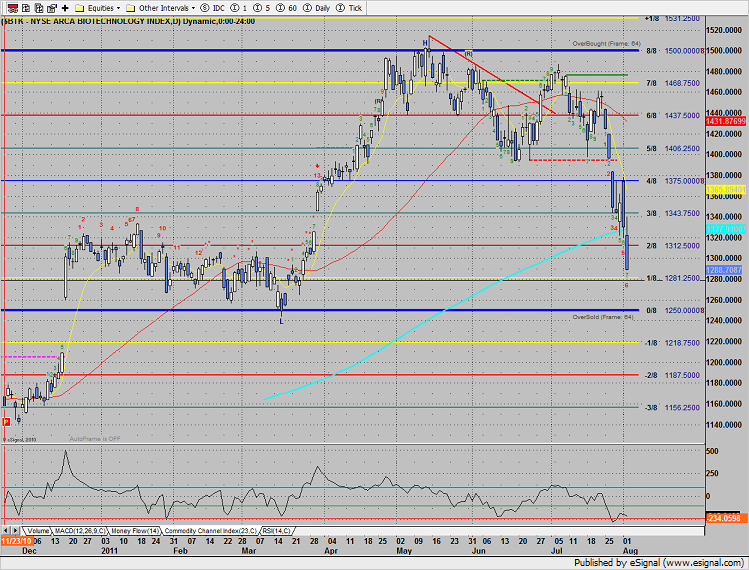 The BKX broke and settled below the -2/8 Gann level. This will cause the next daily candle to bearishly frame shift. Keep in mind that lower price channel boundary is some support.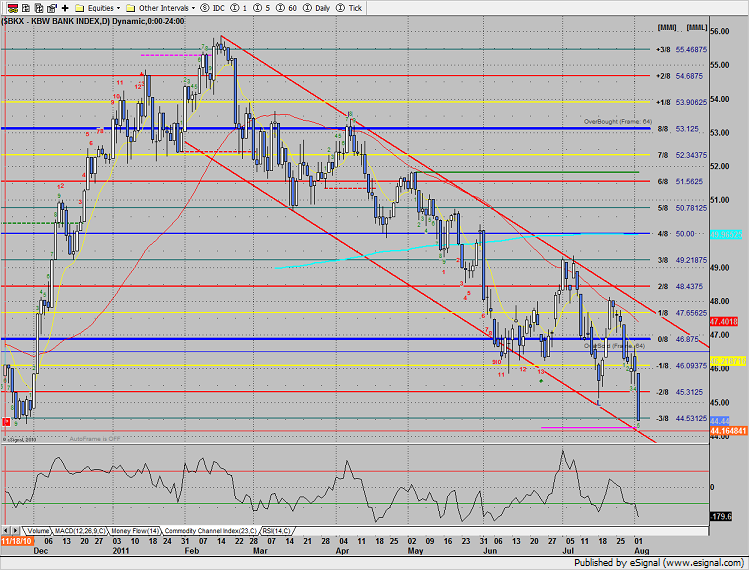 The transports collapsed 3.7% and are grossly lagging the performance of the Dow industrials.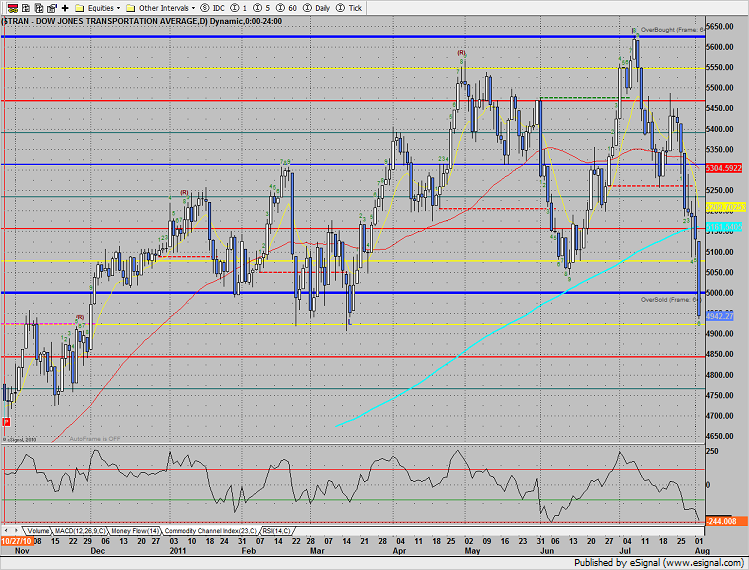 The XAL was the last laggard on the day down almost 4%.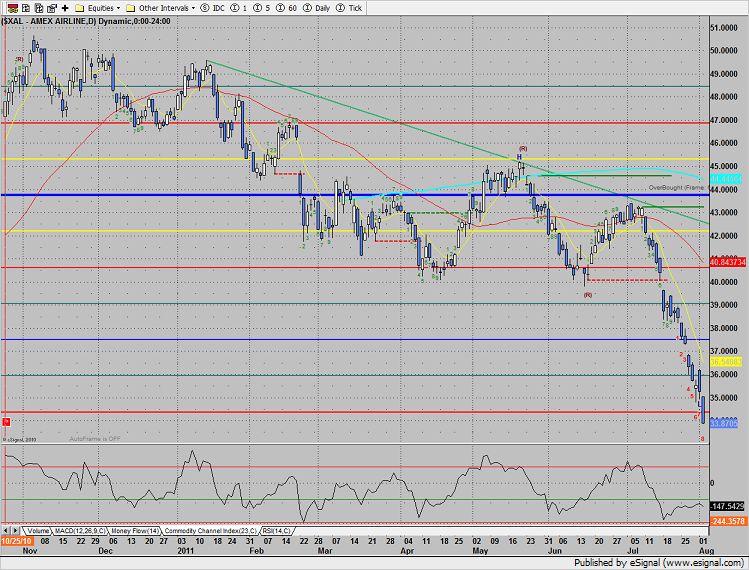 Oil was lower on the day: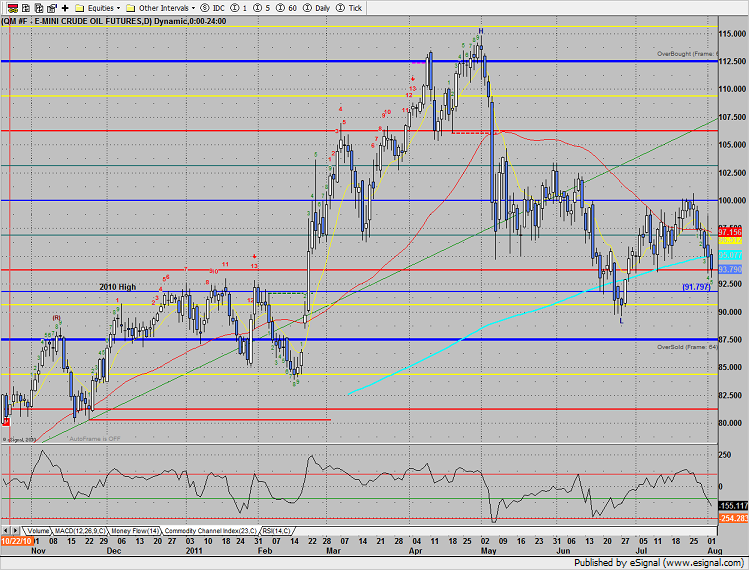 Gold made a new high on the move and is now into overbought territory on the Gann frame.