The SP gapped higher and finished the session with a slim gain of 2 handles. The Seeker buy setup has now recorded 9 bars down and is staging just above the critical 200dma. In sync with the broad market there are a whopping 1198 stocks 9 days down and 852 "on deck" 8 days down. This is a big opportunity for the bulls to turn the tape back in the favor. No bounce or change in trend would be a very notable failure.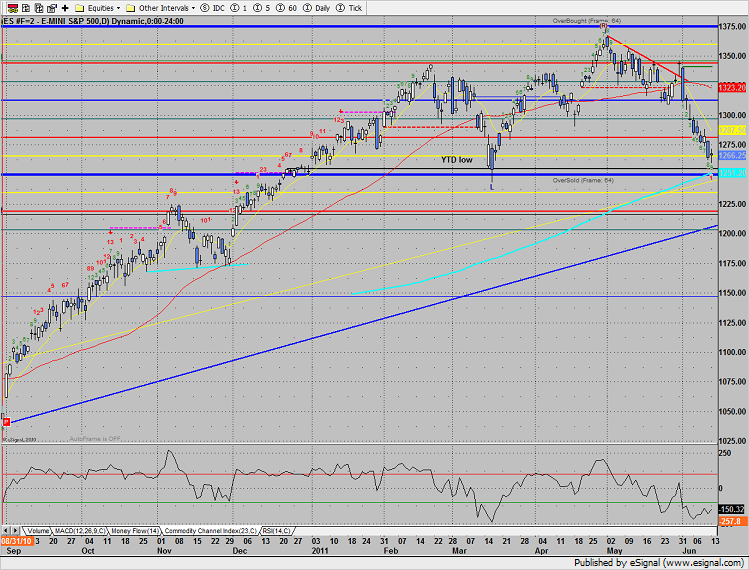 The Naz futures are weaker on a relative basis and already interacting with the 200dma.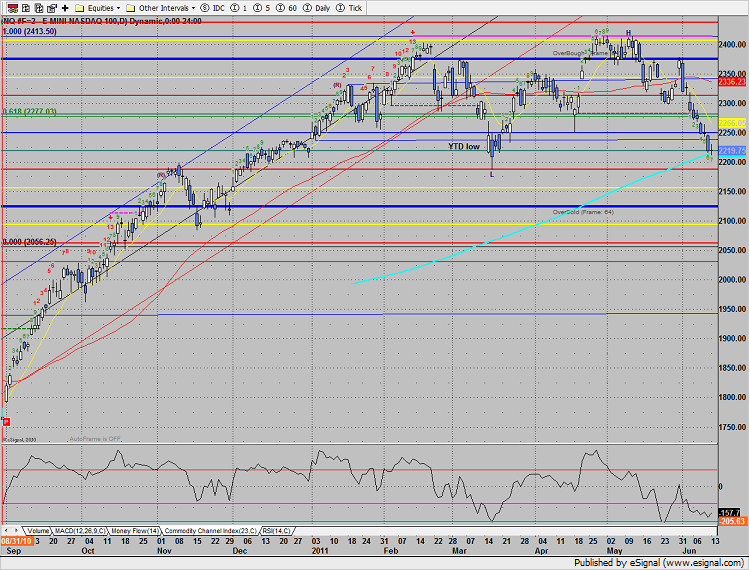 The NYSE cumulative A/D line took a substantial hit last week but is not bearishly leading price. Rather it is following price which usually leads to a smaller rather than large correction.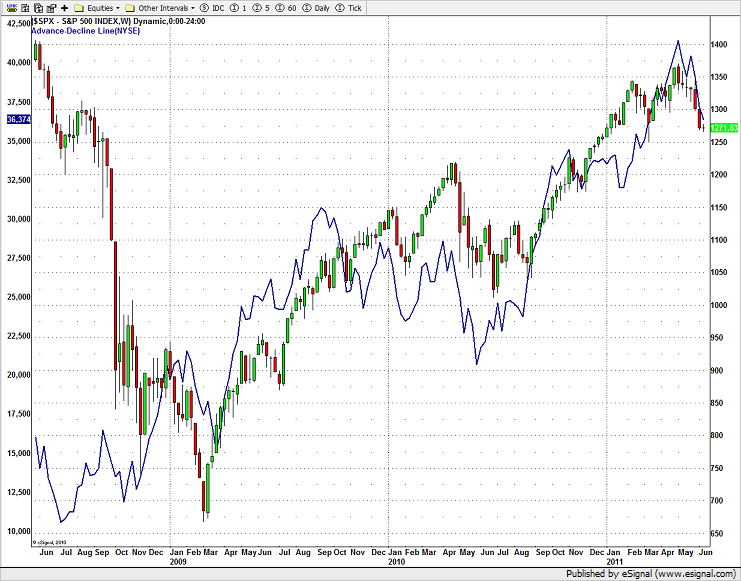 The BKX was one of the strongest sectors on the day, up 1%. Note that the BKX breaking above the 10ema would also break price back above the 6/6/11 range expansion candle and turn the chart short-term positive. The chart is still two candles away from a Seeker buy signal.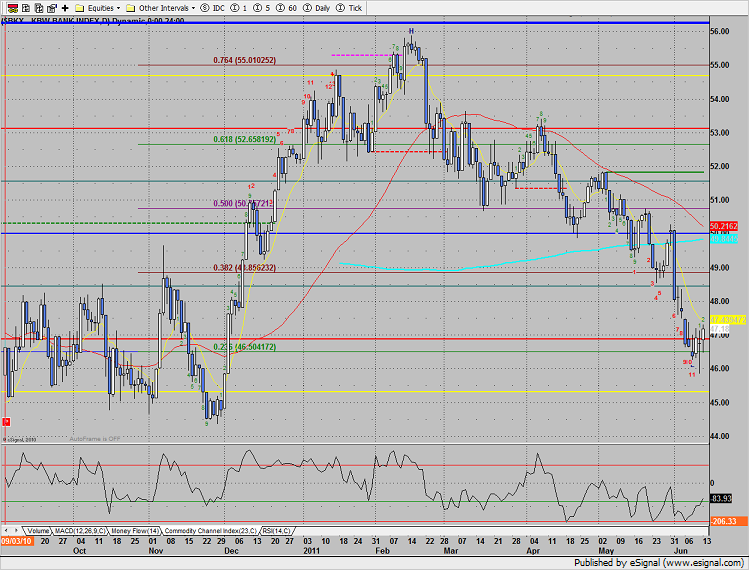 The BTK closed below Friday's low and has support in the area of the active static trend line and the 4/8 Gann level.


The SOX moved farther below the 200dma and deeper into the oversold support levels in the Gann box. Next support is 390.62. Note that the seeker is 8 days down and will recycle the buy countdown if candle 9 of the setup phase prints.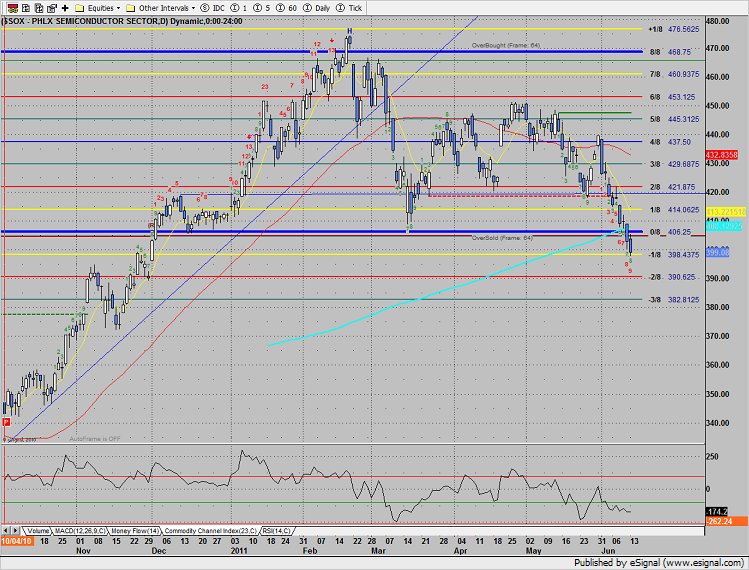 The XAU made a new YTD low and in so doing recorded day 9 of the Seeker buy setup.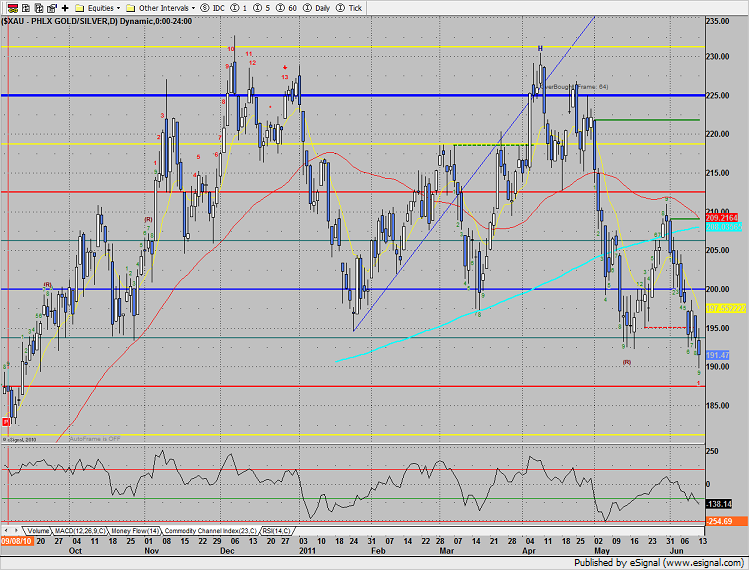 The OSX broke down below the recent range and was the last laggard on the day losing 2%. There are 2 key support areas close by, the 0/8 Gann level (used today) and the 200dma.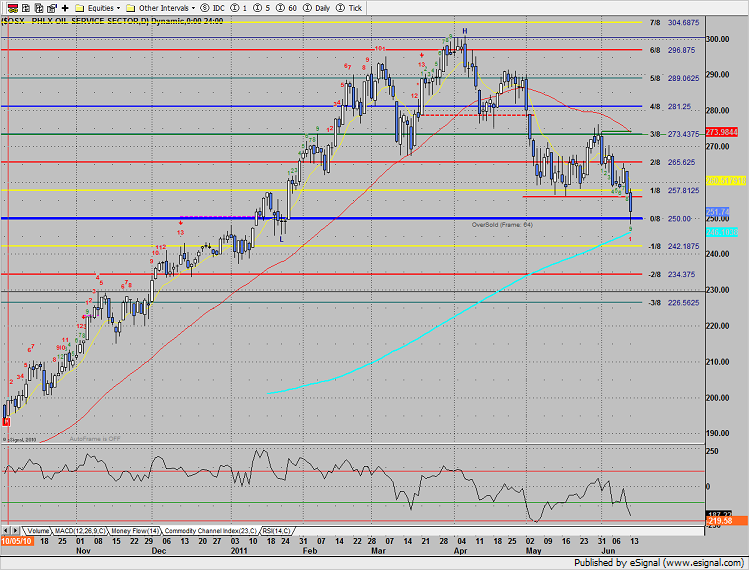 Oil was very weak but remains in the same range between $95-105.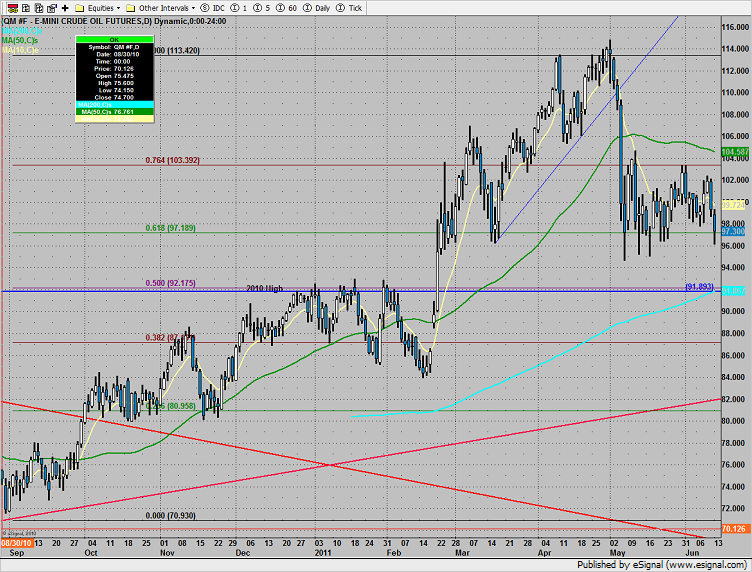 Gold is in jeopardy of breaking a key DTL. A break below the DTL and the 50dma will turn the bias down.