The SP made good off the completed Seeker buy setup and also the 1200 individual stocks that were 9 days down by reversing higher by 18 handles. Note that Tuesday's candle was a price flip and also interacted with the 10ema.Watch the CCI for a trend break which will lead a possible MACD buy signal that would come later.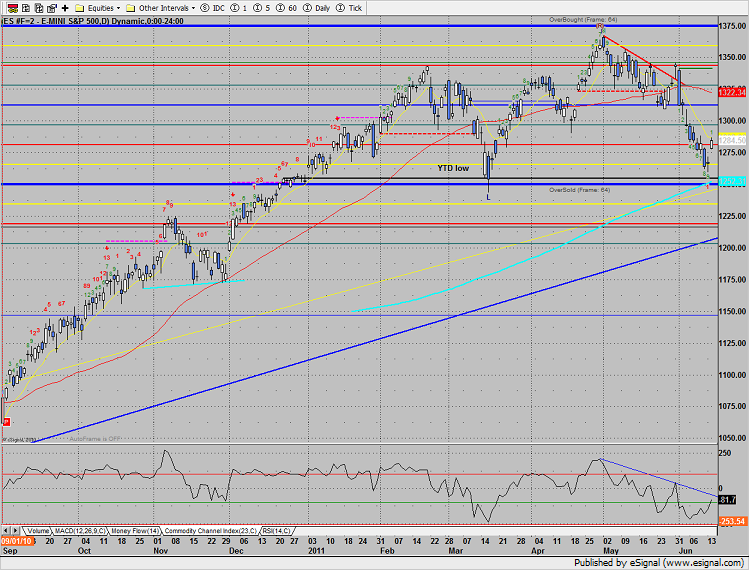 Naz was higher by 27 but did not record a price flip. A close back above the 10ema or a price flip would turn the chart back to short-term positive. Note the CCI on the lower portion of the chart.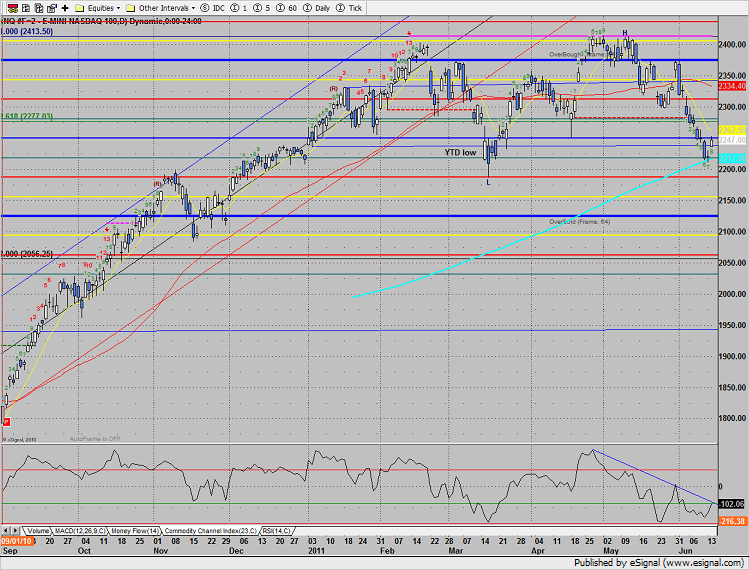 Multi sector daily chart: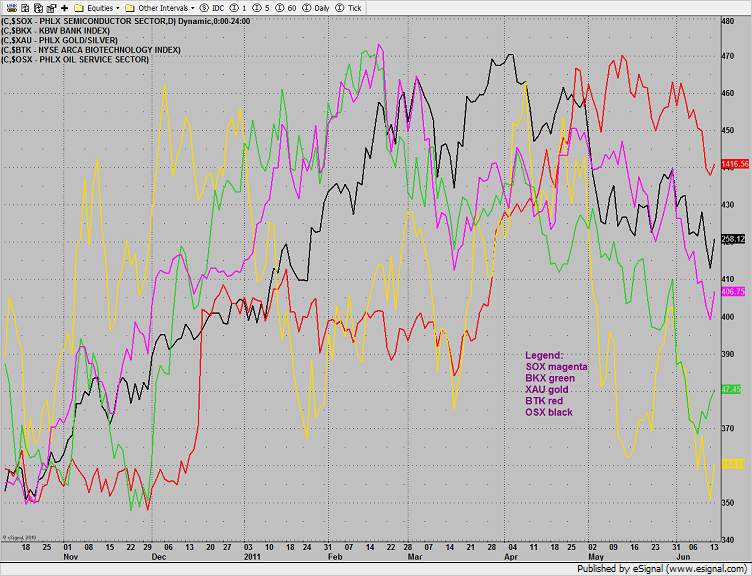 The OSX was top gun on the day, +2.5%. Price challenged but did not reclaim the 10ema. Key support is just below at the 200dma.


The SOX outperformed the broad market and Naz but needs to reclaim some key areas, the 0/8, the 200dma and the 10ema before a change in trend can be called.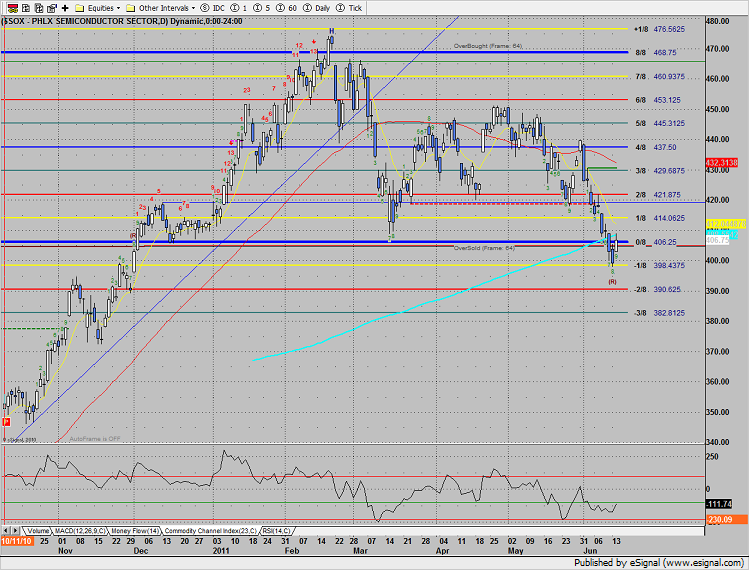 The XAU recorded a price flip and now needs to follow through.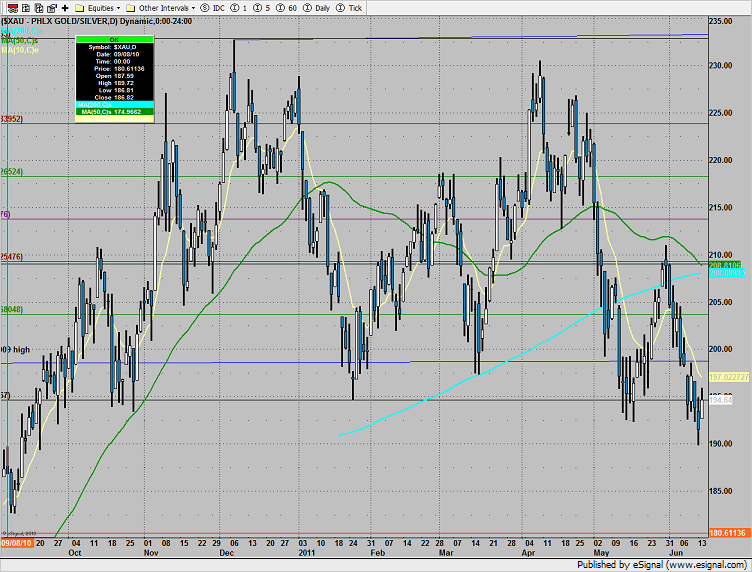 The BTK continues to struggle and was weaker than the overall market. The notable failure was the inability to exceed the prior day's high. Over weight this sector for short opportunities if the tape turns lower again.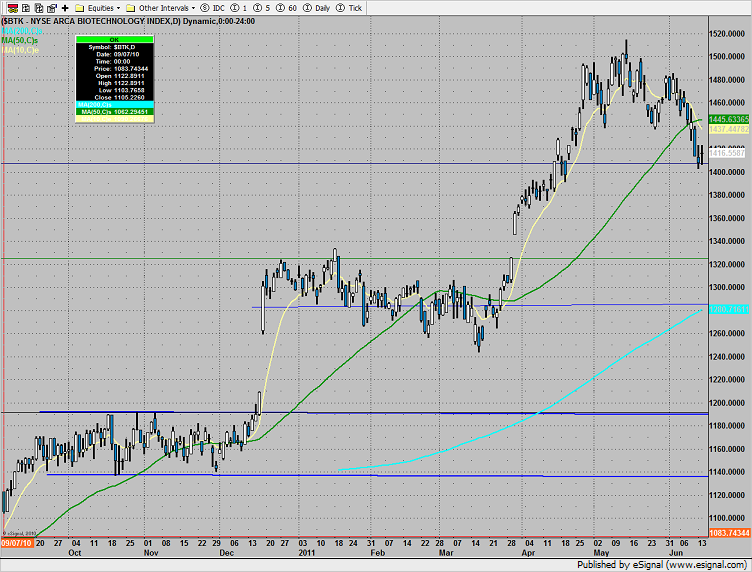 The BKX attempted higher prices mid-day but was met with selling. A completed Seeker buy countdown would help but is currently only 11 out of 13 required days down.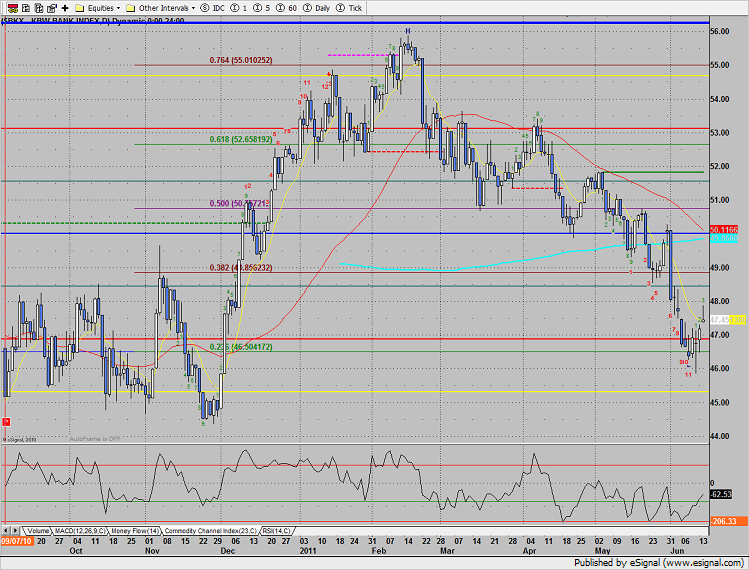 Oil was higher on the day, back near the $100 midpoint of the recent range.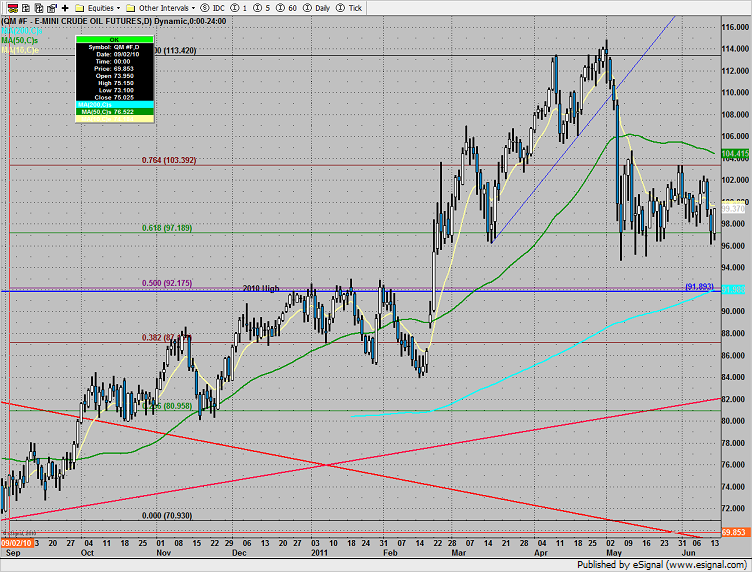 Gold posted an unimpressive inside day.