The SP took back 4 handles settling back at the top, but not breaking out of the range. Note that no 12 was recorded in the Seeker run.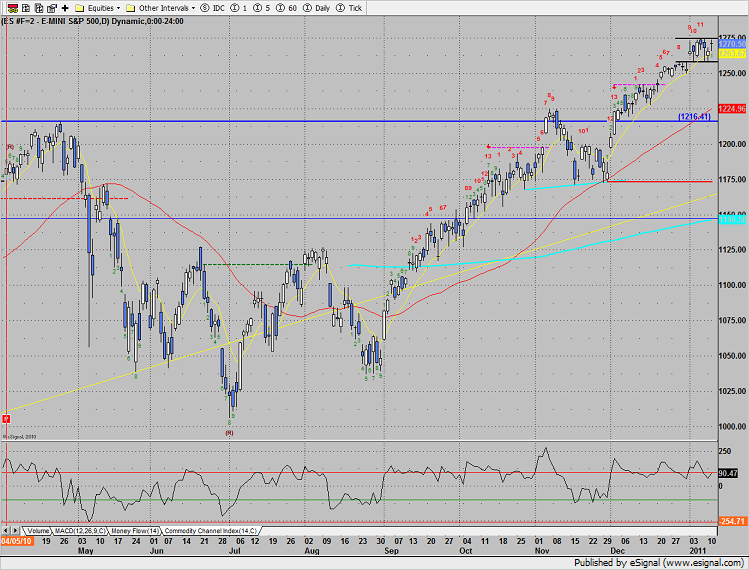 Naz was higher by 3 handles and recorded a camouflage sell signal because price was higher on the day but below the opening level on settlement. This is an indication of distribution, follow through in market leader AAPL will be the swing vote for more weakness.


Multi sector daily chart: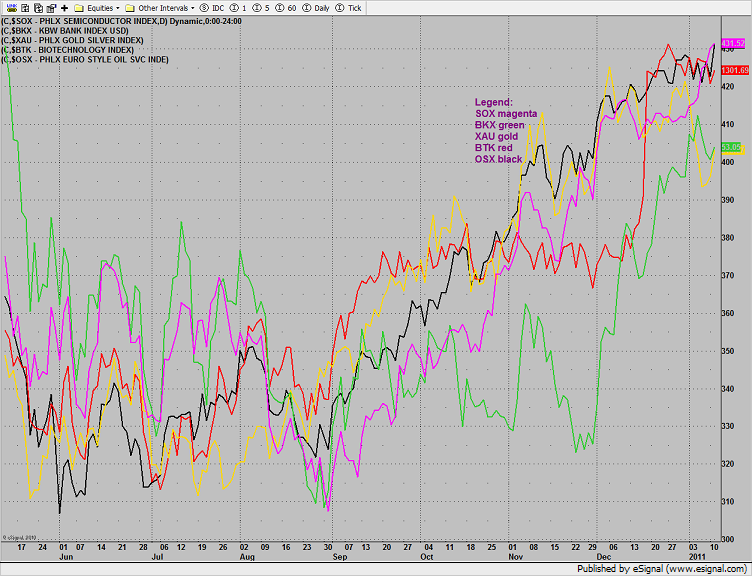 The 10-day NYSE Trin has moved back into the neutral range which means that is neither short term overbought or oversold. This comes from the lateral range that the broad market has traded in for the last few days.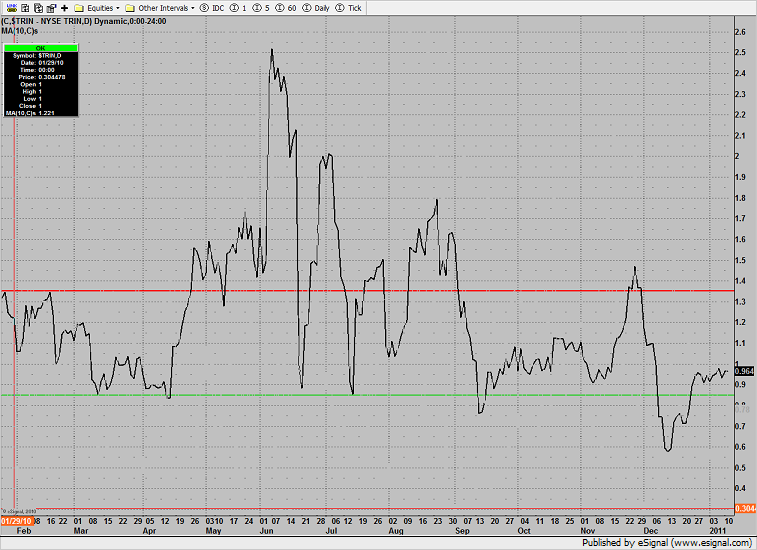 The OSX was the best performer on the day. Price rallied to close at a new high on the move but did not exceed the risk level which leaves the Seeker exhaustion signal active.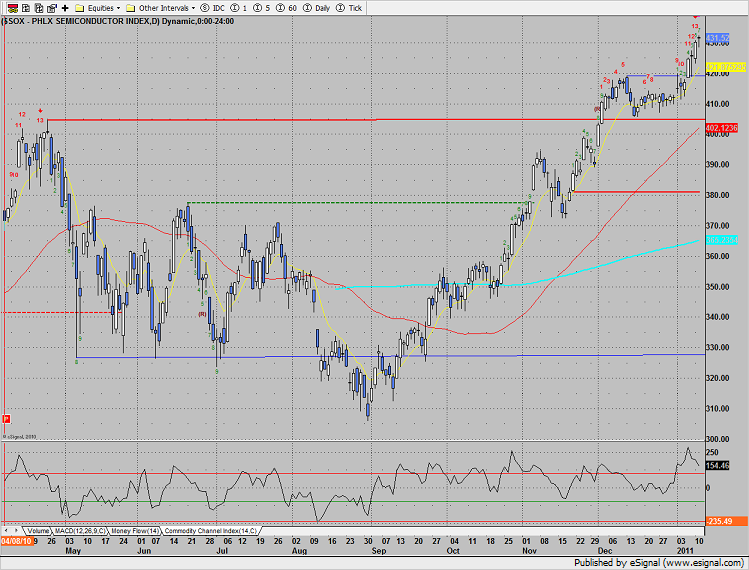 The XAU pivoted and bounced back to a key area of convergence where the 10ema and 50dma meet. A close back above these levels turns the chart positive in the micro time frame.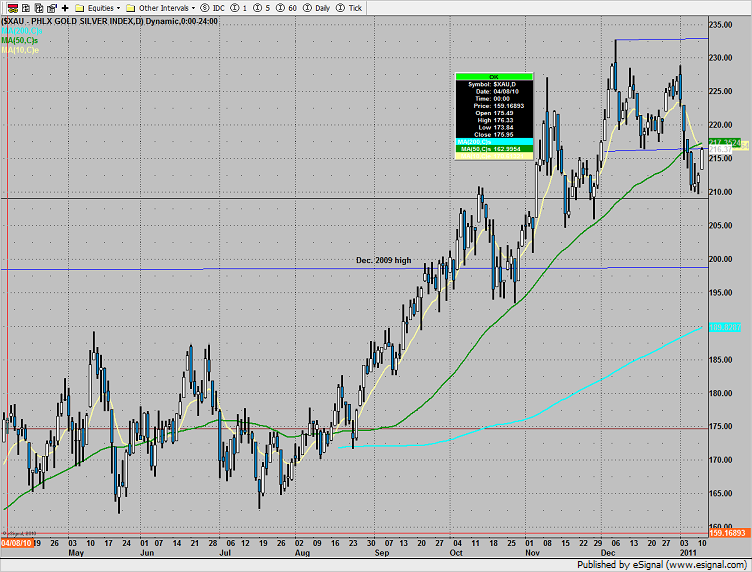 BTK did little: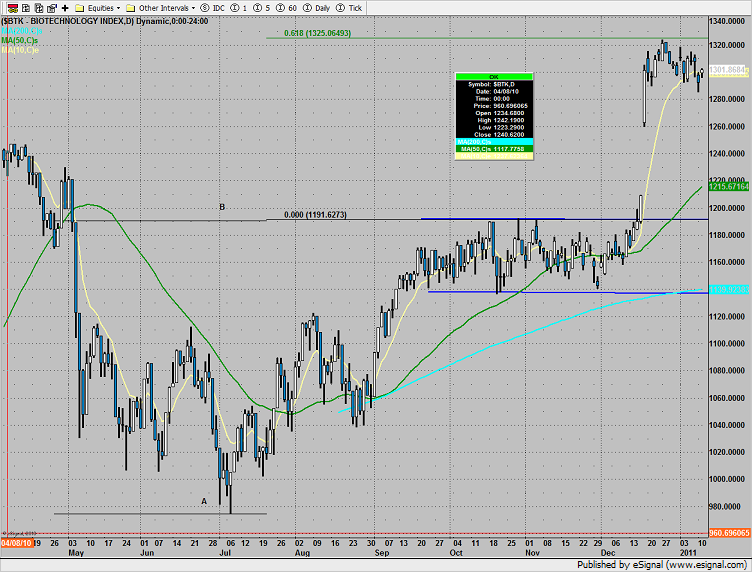 The BKX is still positive and between fibs.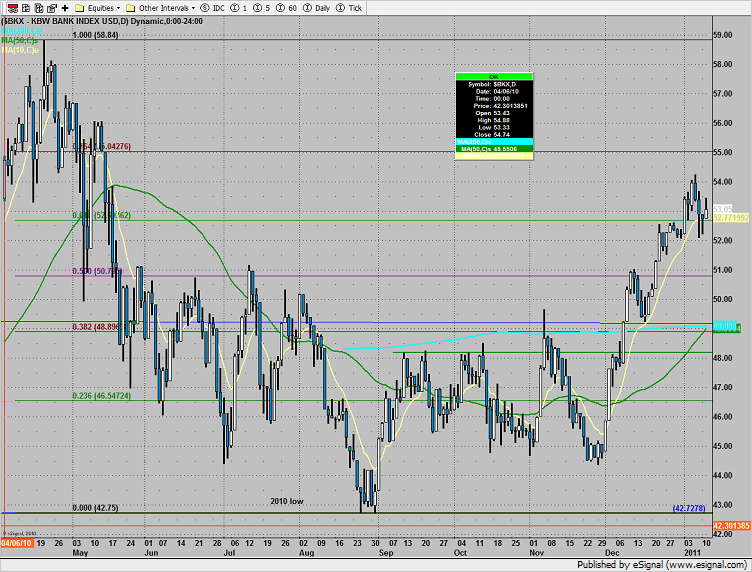 The SOX advanced and still has an active Seeker exhaustion in place.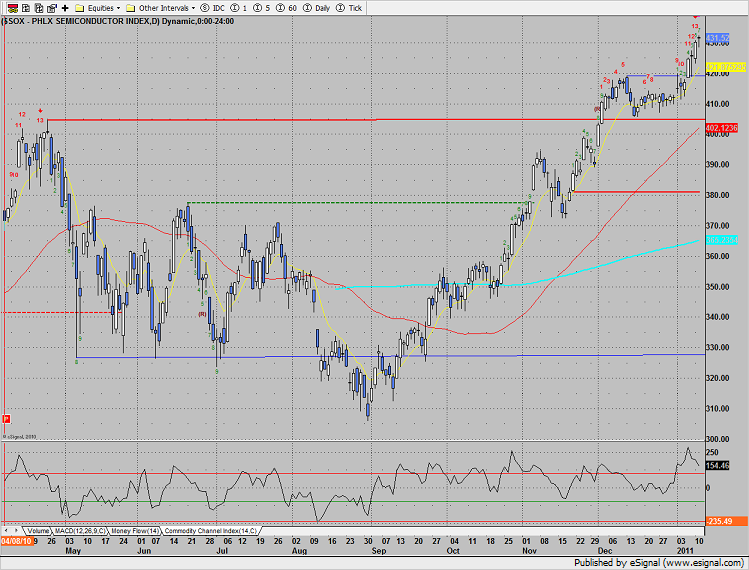 The computer hardware index, HWI, is tracing out a rising wedge pattern. Typically, this is a reversal pattern not the continuation variety. Set an alarm for a break under 330 which will put the lower boundary of the pattern in play.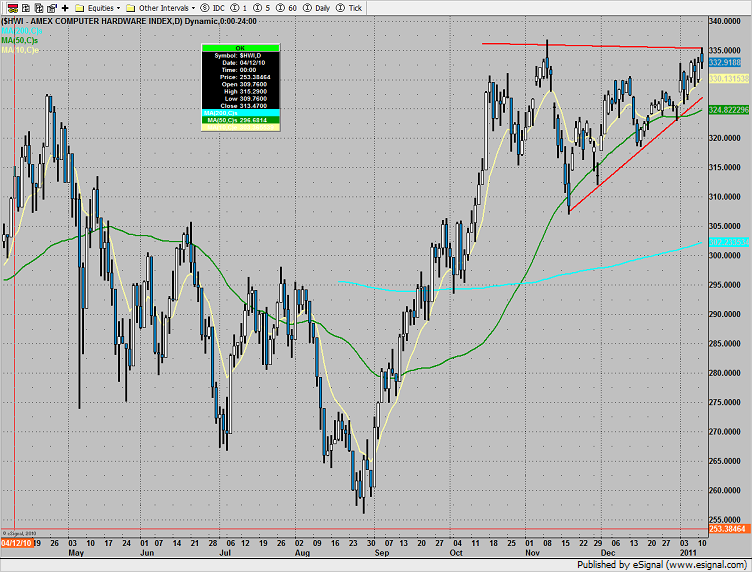 Oil was higher on the day but remains below the 2010 high.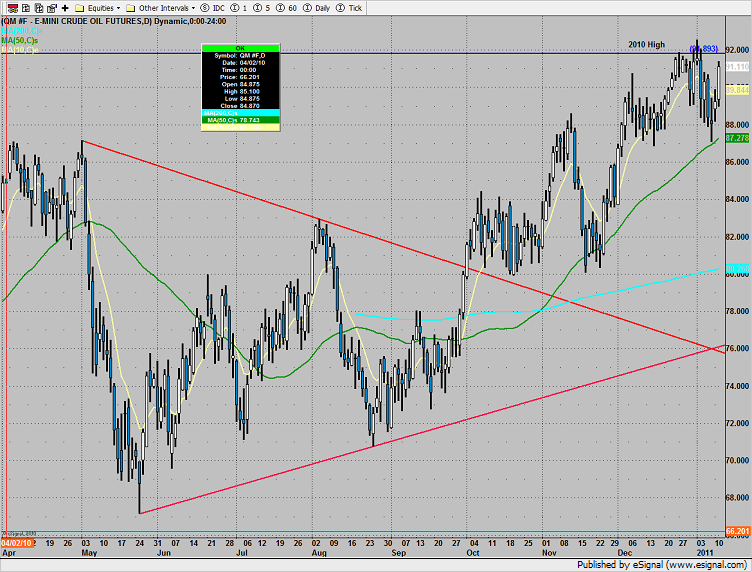 Gold continues to move laterally, nothing new technically. Triple tops are relatively rare but when the reverse price they are potent and long lasting turns.