The ES added 21 more to the recent upward impulse. Price settled just below the 10ema and reclaiming this key level would be another confirmation that this could be a lasting change in trend. The next technical feature to bolster the reversal case would be a Seeker price flip where price closes above the close 4 days ago.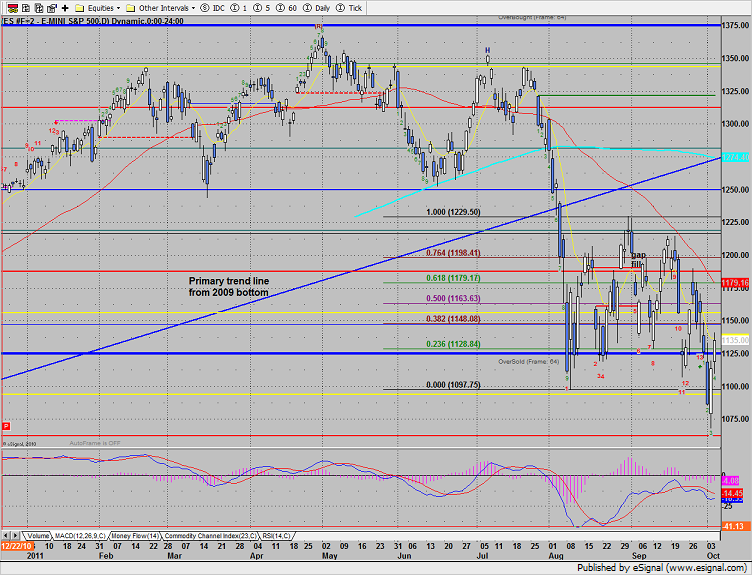 The NQ futures were higher by 54 handles and reentered the price channel. Price settled right at the 10ema. The Seeker still has yet to record a price flip to begin an upward 9 bar momentum count.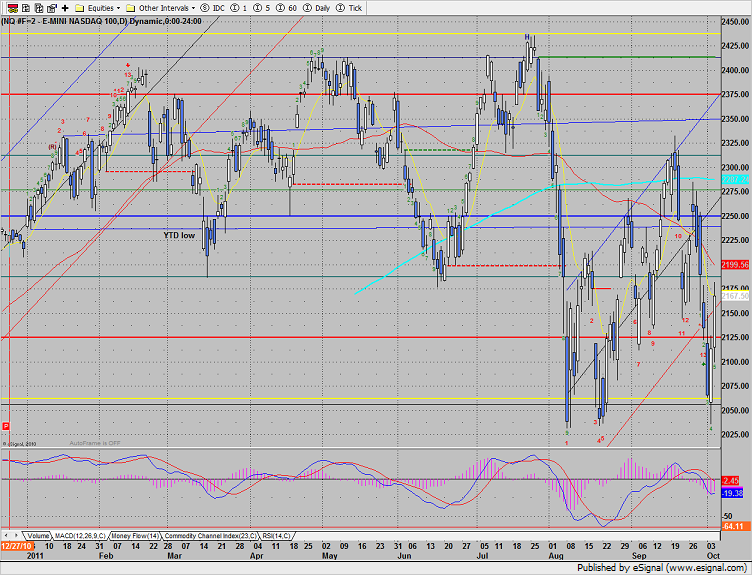 Multi sector daily chart:
10-day NYSE Trin: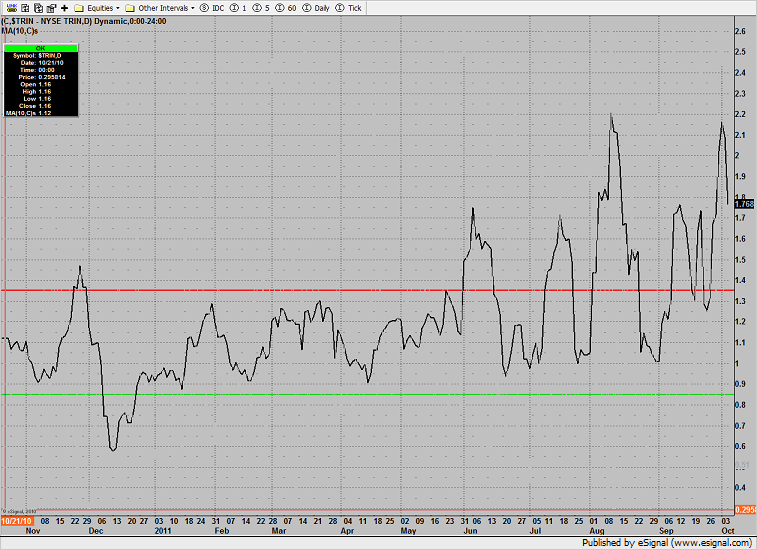 The XAU was top gun on the day and recorded a Seeker price flip.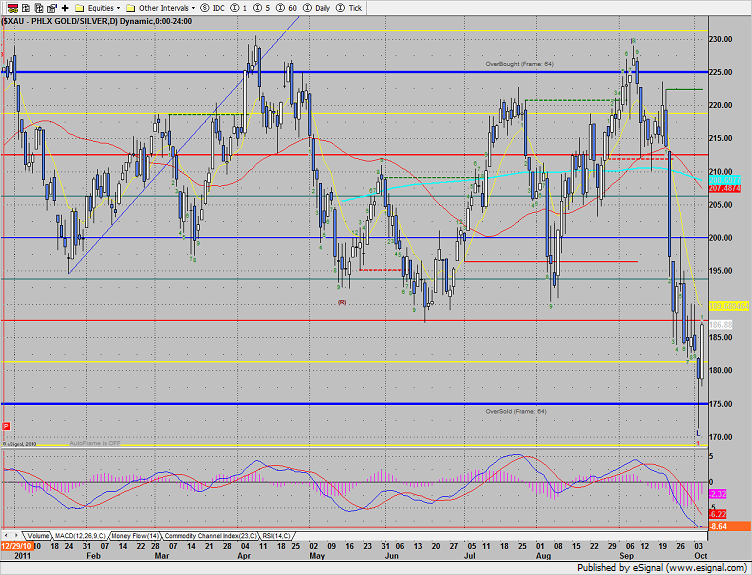 The SOX was up 3% getting back to the midpoint of the price channel.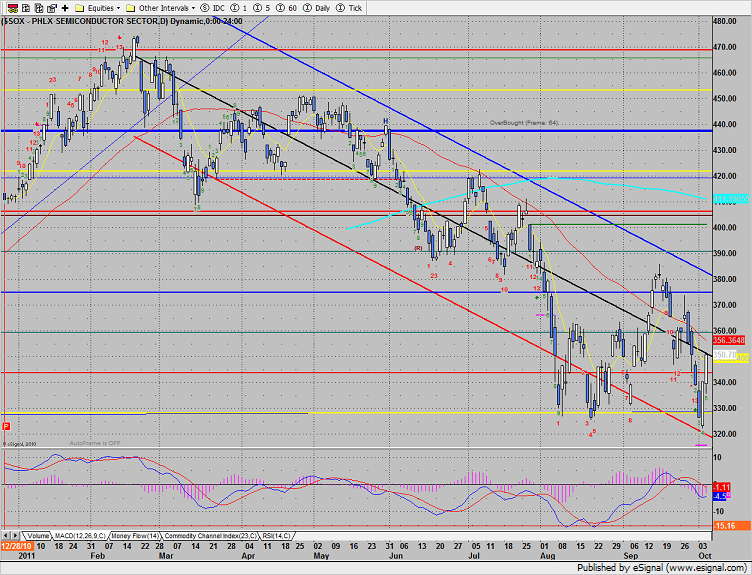 The BTK was stronger than the Naz. Price has now moved into a lateral trading formation.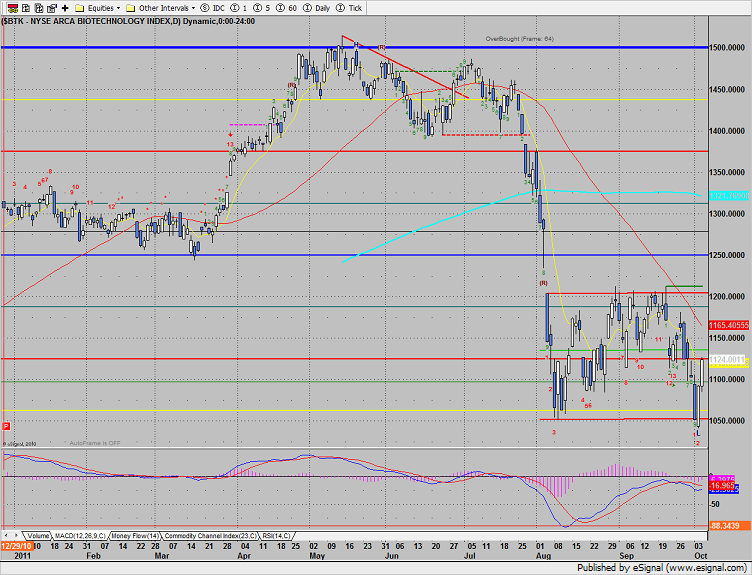 The OSX is turning back up after using the risk level for support. Still no price flip.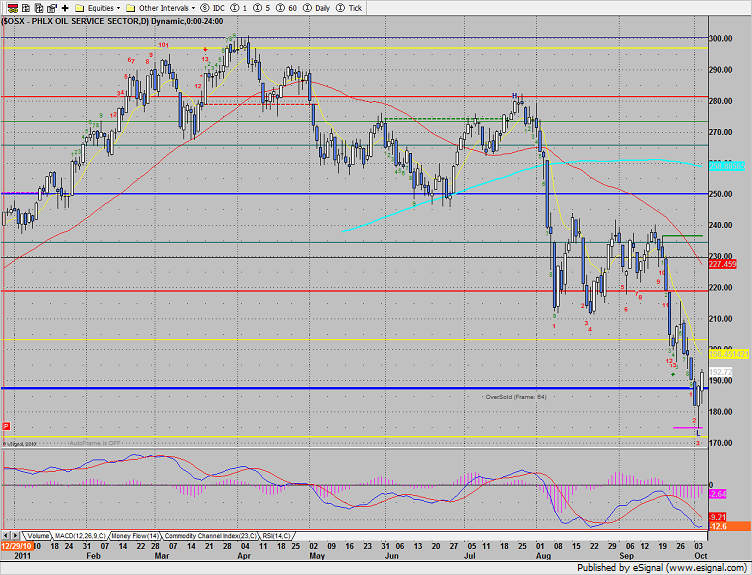 The BKX continues to lag the broad market.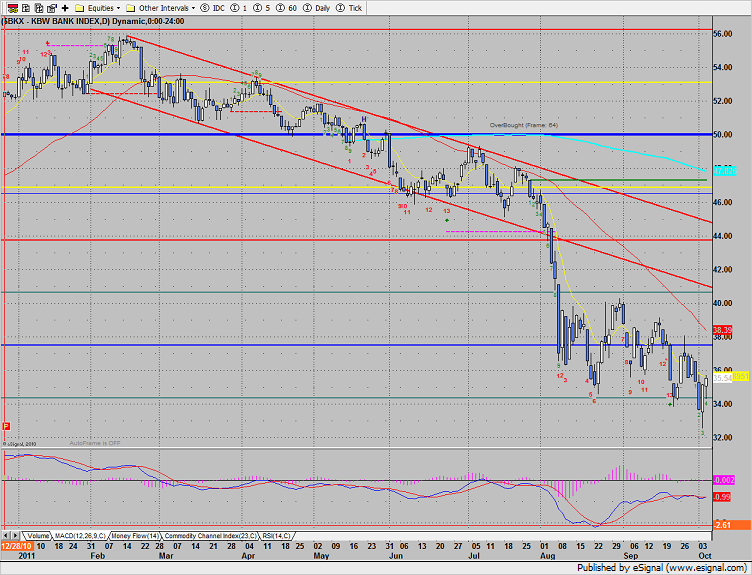 Gold did very little.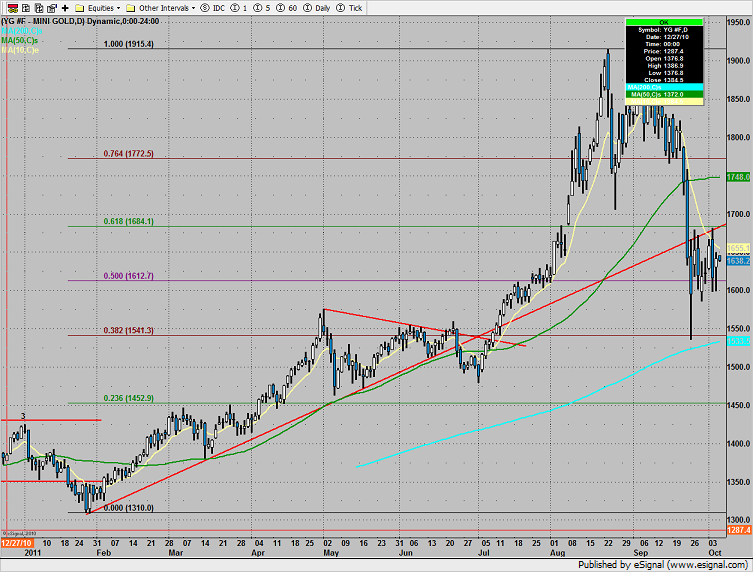 Oil is still holding above the 0/8 Gann level.