BANG! The correction begins. The SP broke hard, losing 14 on the day. In so doing, the 13 exhaustion signal has qualified. Price settled under the 10ema and also recorded a price flip. The price flip is noted on the chart because today's close was below the close 4 days ago.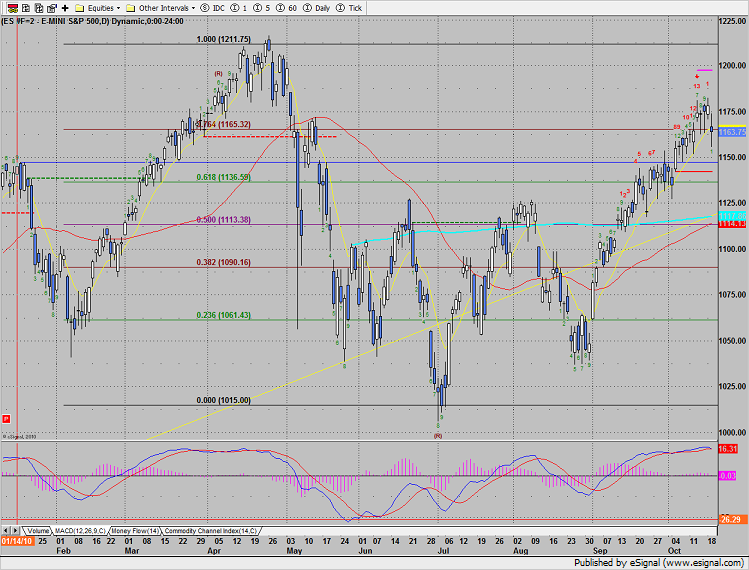 Naz lost 27 but did not record a price flip or settle under the 10ema. Note on the chart that the low of the day was right at the April high. This will be a very key short term area. A settlement under this area puts 2k in play.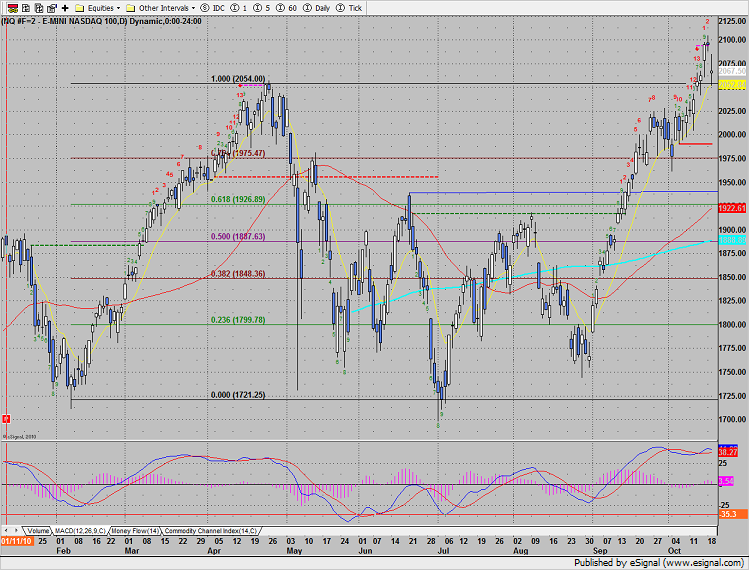 Multi sector daily chart: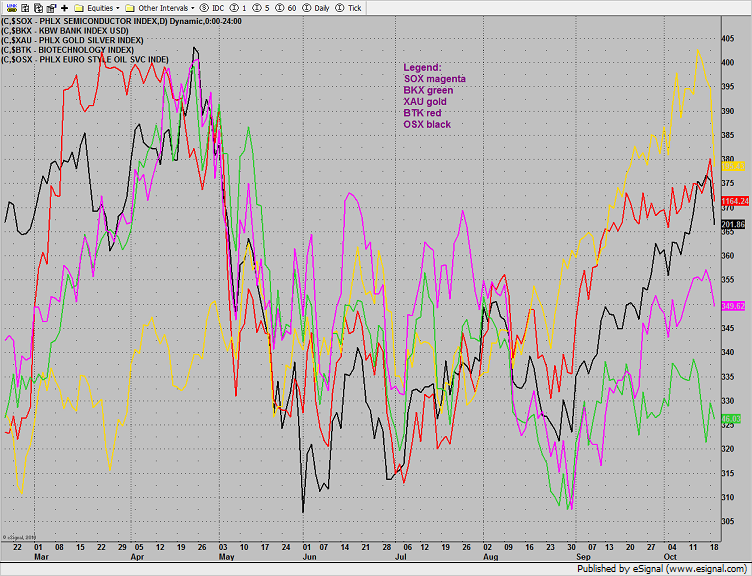 The BKX was one of the strongest sectors on the day. This is of only small comfort because how badly the index has lagged the broad market over the last couple of weeks.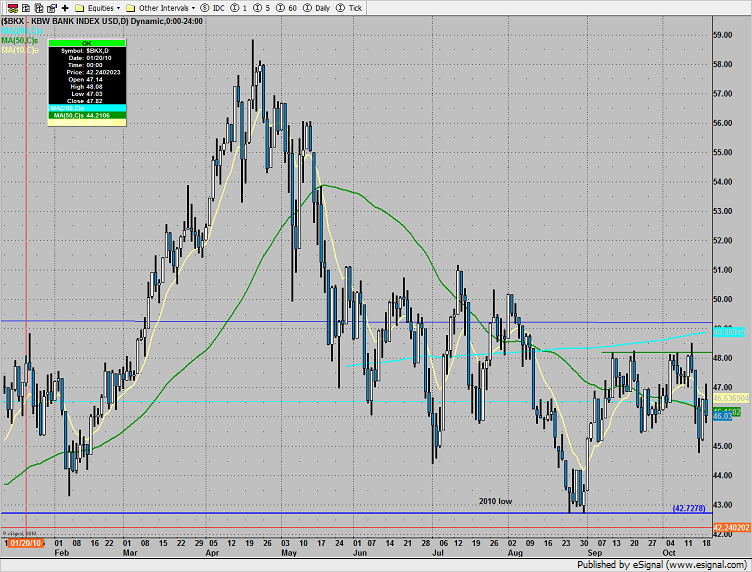 The SOX closed under the 200dma and on the south side of the recent trading range. If price breaks under the DTL (blue) the 2010 low will be in play.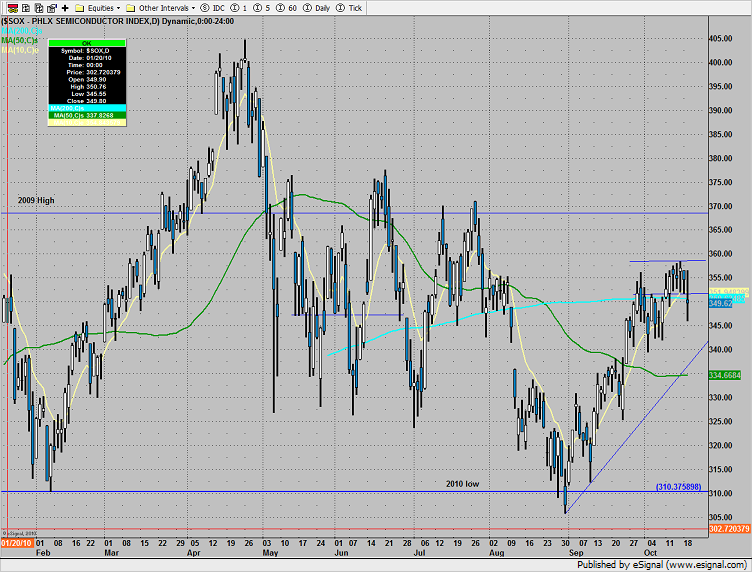 The BTK collapsed right back into the trading range. This means the recent breakout is still not qualified.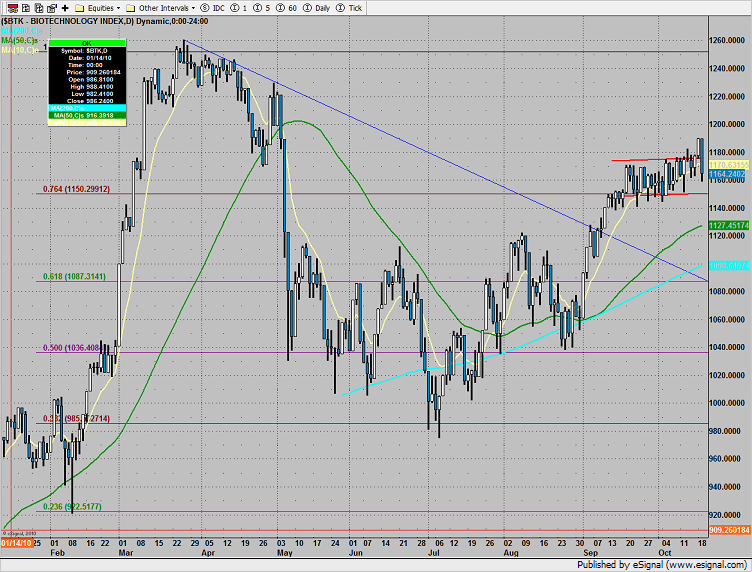 The OSX, in the crosshairs of rising interest rates in China, got hit very hard. The 200 level is near term support.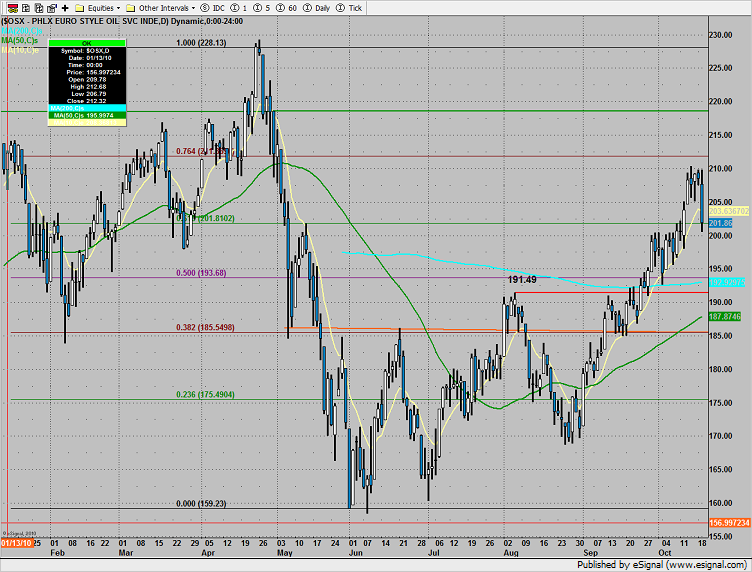 The XAU finally got what it had coming. A full fledged profit protecting whipping. This is a meaningful break. The May high and 50dma around 190 will be a key area and potential first trade-to-target.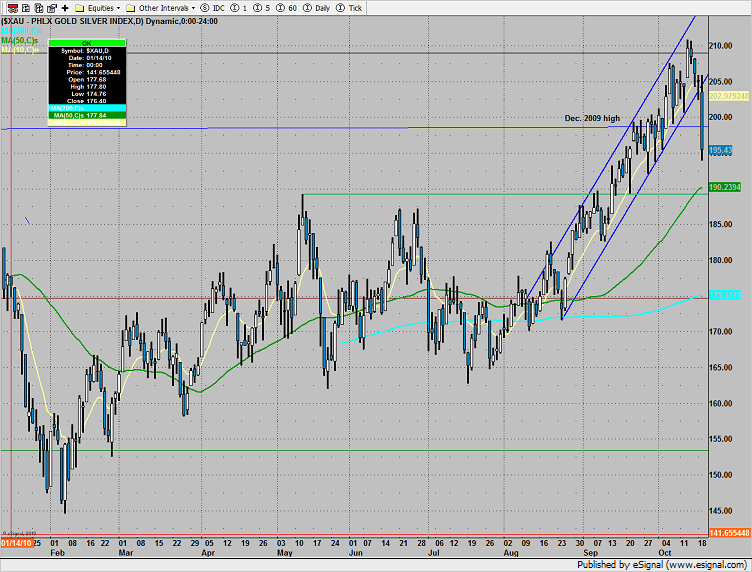 Gold got crushed, down $35 on the day. If price crosses and loses the lower channel line, then the June high breakout is in play.