Mark had a terrific call today in the ES from our Futures Calls Service, which has been on a nice roll this week, winning 5 out of 7 triggers.
The early market action today played with several of our key Levels, and Mark waited for the opening half hour range to complete and establish. He then noted that the low of the session was essentially the Pivot and the high was a point that left plenty of room to the R1. Our first target is always 6 ticks. The black lines on this chart denote the high and low of the opening range that he used for long and short entry calls: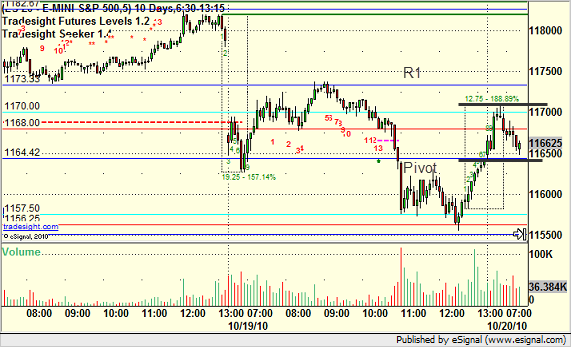 Note that one of the keys is that you have enough room after either entry before another expected support and resistance point. We'll focus here on the long side, as that is the trade that triggered.
The market headed up and the ES exactly addressed this level again, which is what we call "setting" the level: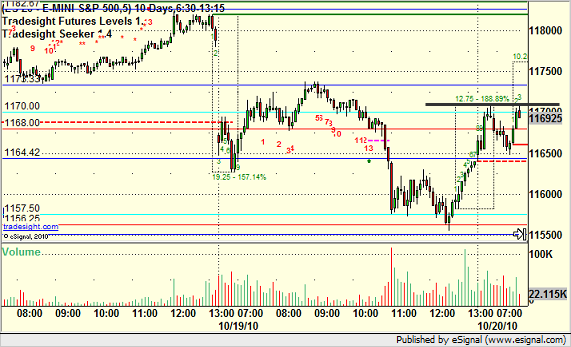 That improves the call. We're risking 6 ticks plus a 1 tick spread here on the entry, and we have more than 6 ticks until the R1 level if it triggers, which it does. It quickly runs to R1, taking us out of half of the trade and making for a no-lose scenario as we move the stop under the entry: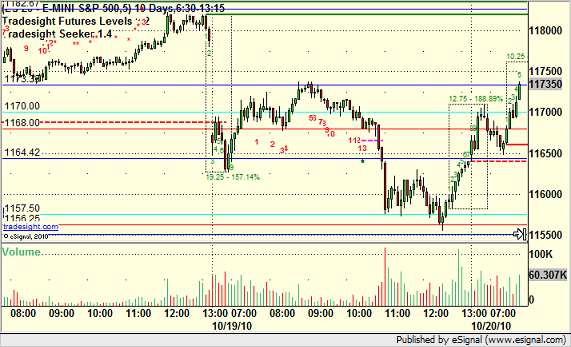 From there, you continue to raise stops until you get stopped out of the trade as it plays out during the day: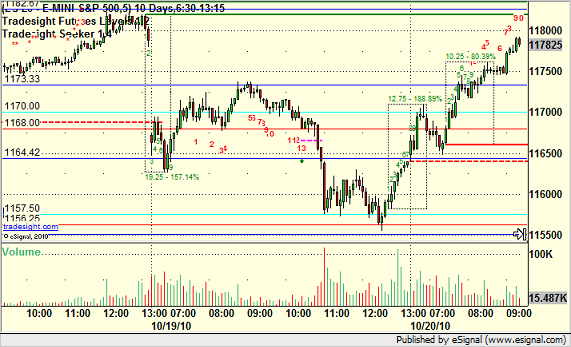 As the market enters the better half of the year from a trading perspective (October through April) and as we prepare to launch the new Tradesight 4.0 website, expect a lot more recaps like this.