The ES broke to new highs on the move and has cleared the next level of resistance and is moving deeper into the Murrey math overbought territory.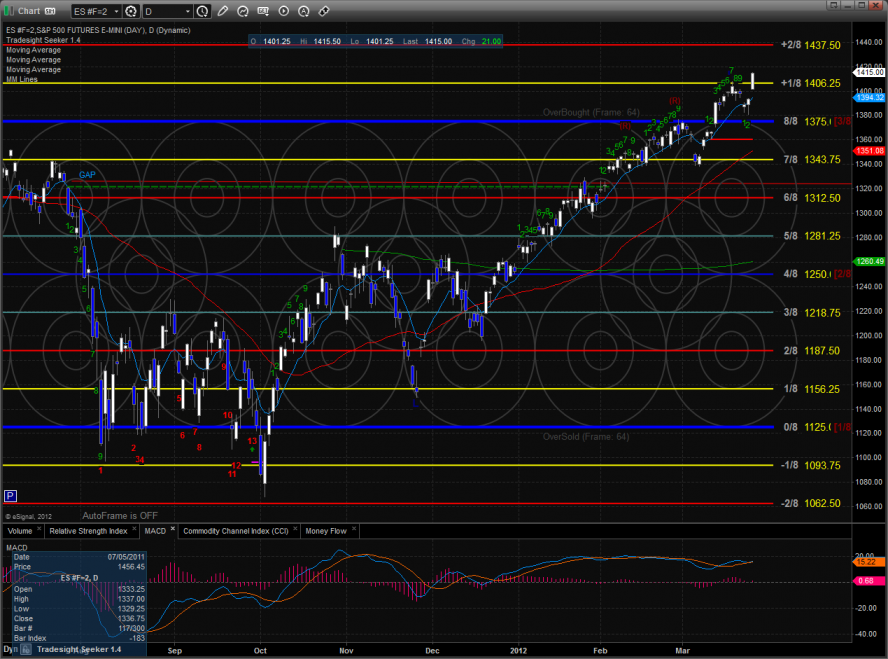 The NQ futures also hit a new high gaining 48 on the day. Price is beginning to accelerate and get parabolic with a next target of 2812.50.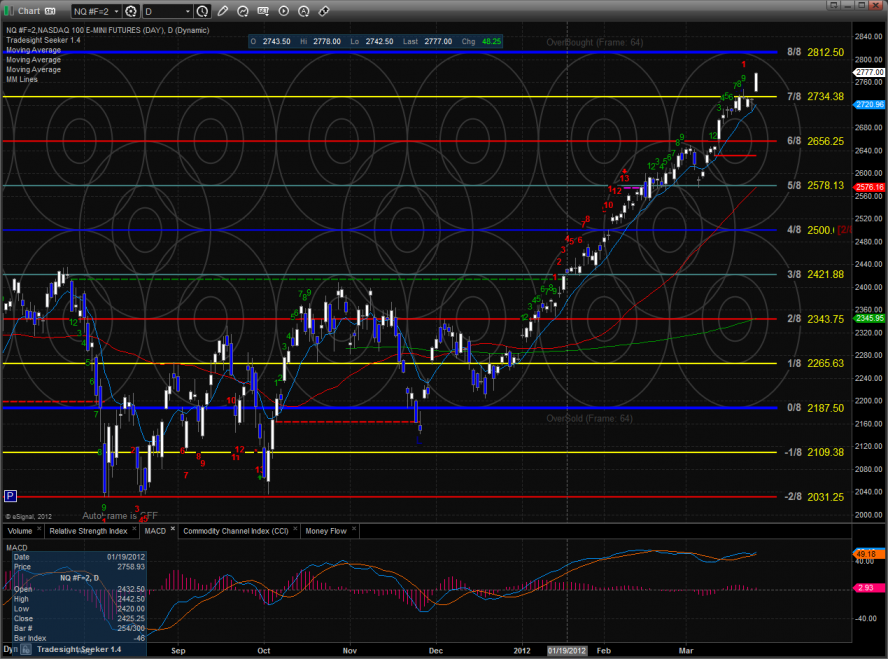 The 10-day Trin recently hit the overbought threshold but has yet to produce a reversal. The overall design still has overbought energy to be released.


Multi sector daily chart: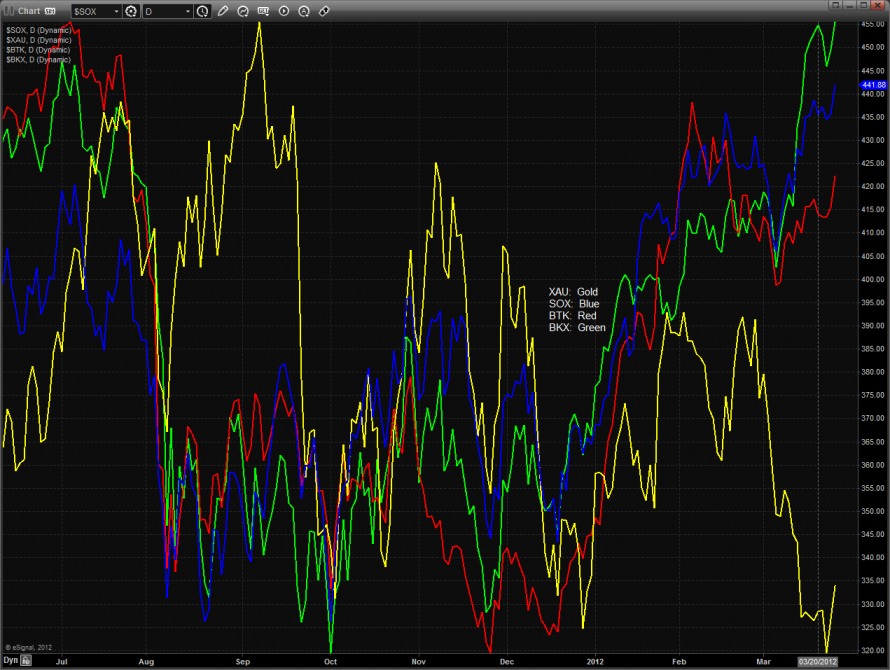 The NDX continues to show relative strength vs. SPX: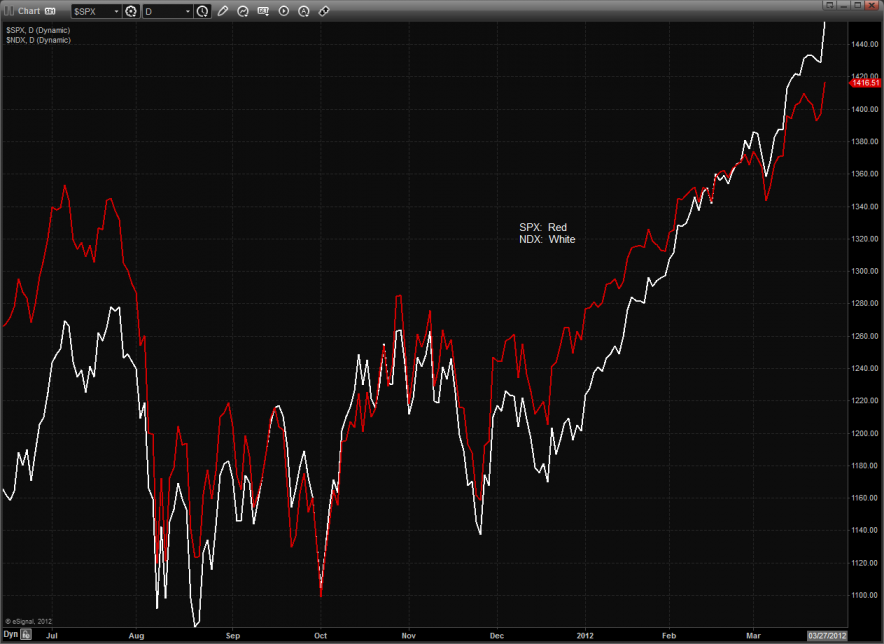 The BTK was the top gun on the day pivoting off support from the rising 50dma.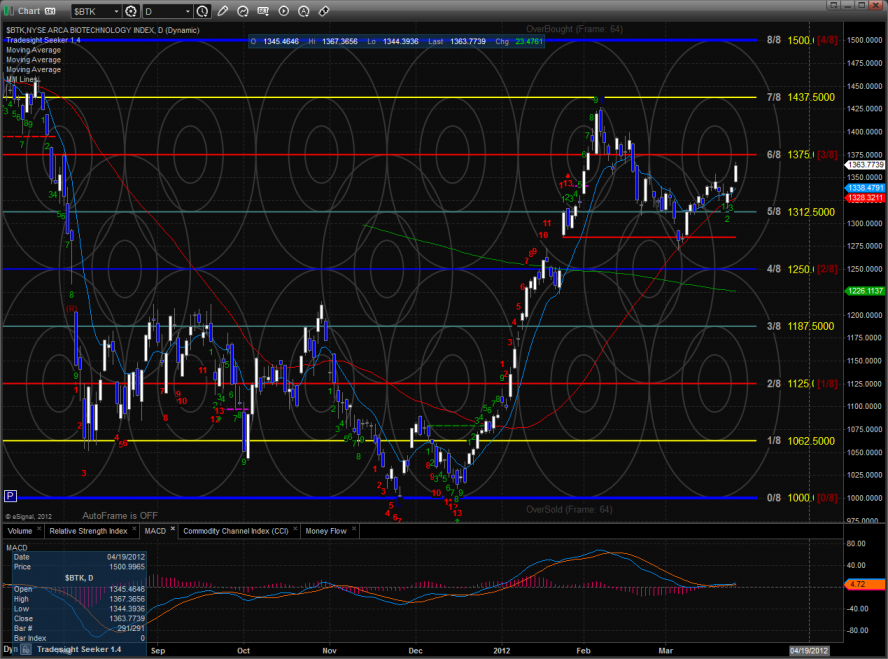 The XAU was stronger than the broad market which is a cause for concern to the bulls since a defensive sector is attracting money.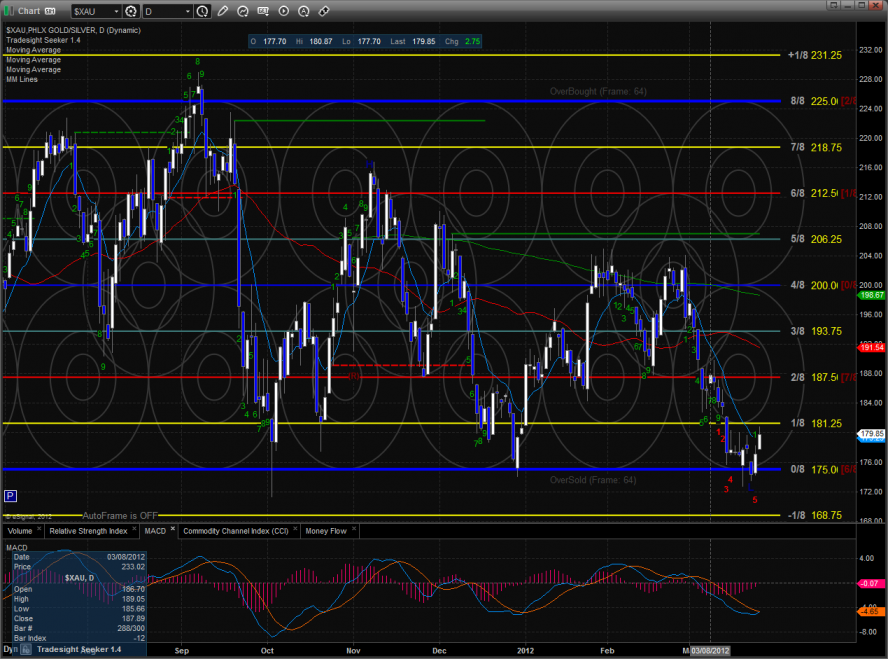 The BKX was up 1.5% which makes a new closing high but not new absolute high on the move.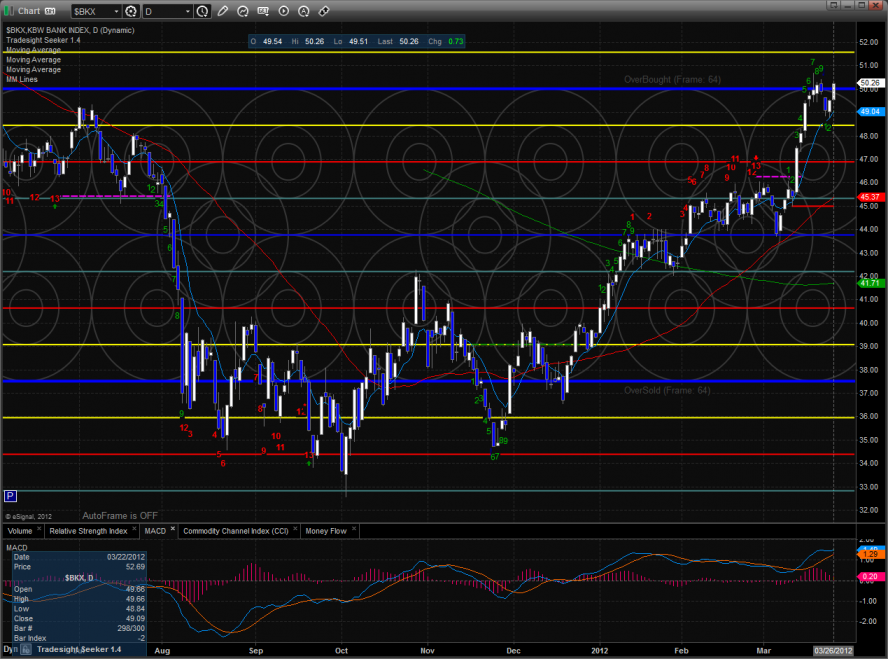 The SOX made a new high on the move. Keep in mind that the Seeker still has an active sell signal in place and the risk level has yet to be violated.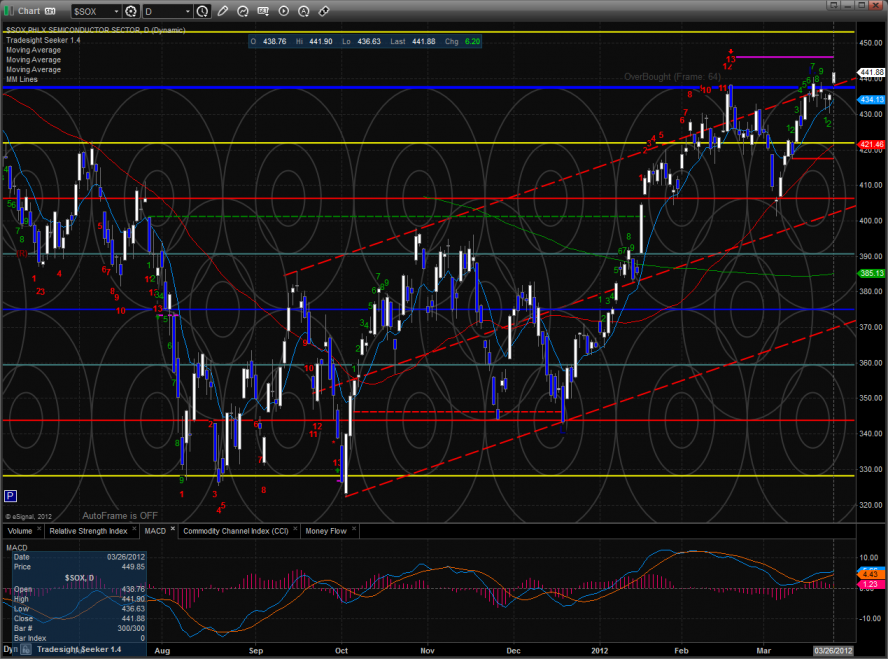 The OSX was the last laggard on the day and continues to be an underperformer.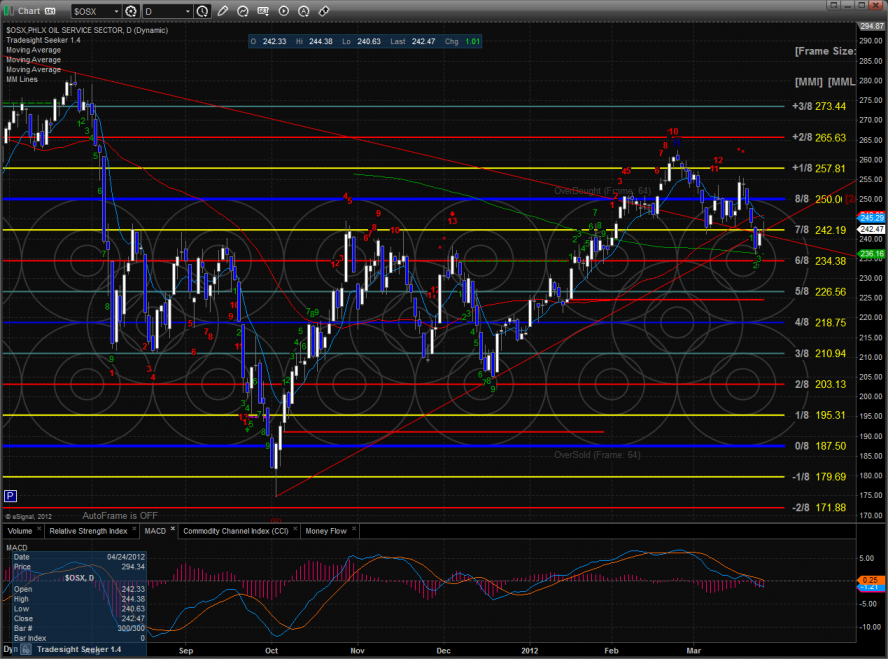 Oil: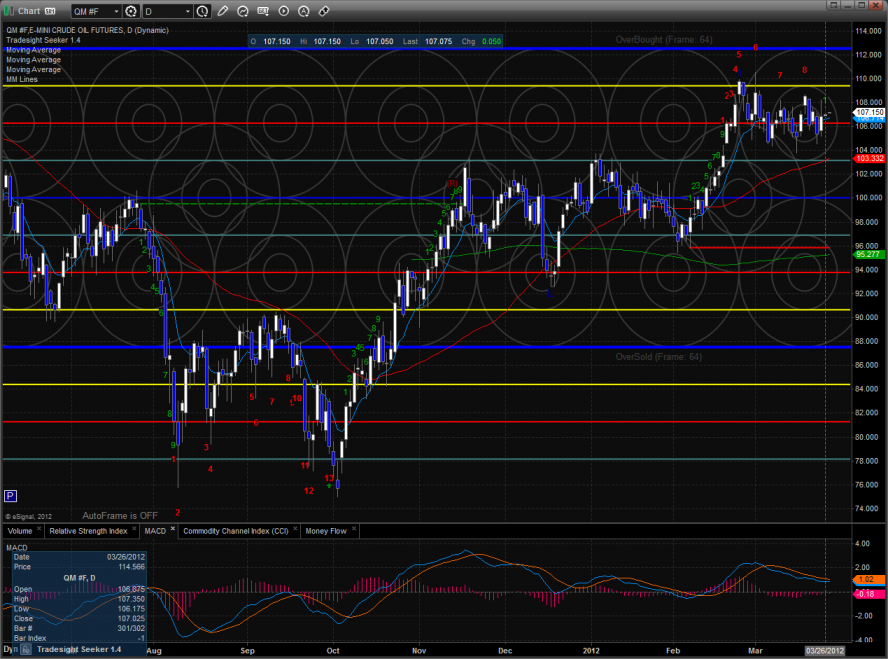 Gold: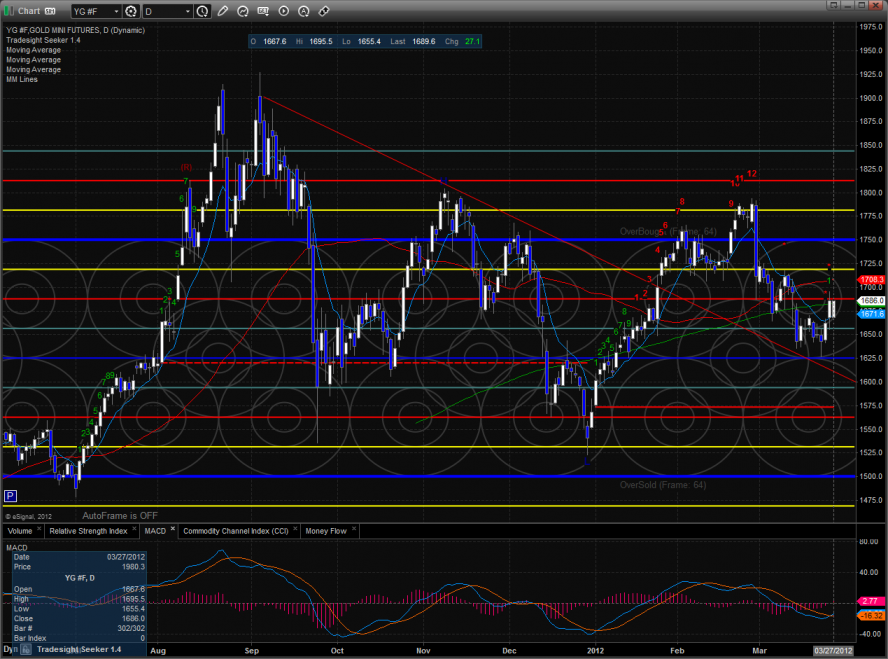 Silver: