The ES gapped above the Tradesight Pressure Threshold and never looked back. After the FOMC decision and JPM buy back news the market plowed higher leaving the shorts scrambling for cover. The ES was higher by 24 on the day and made a new high close on the move. Note that this is the first meaningful close above the Murrey math 8/8 level.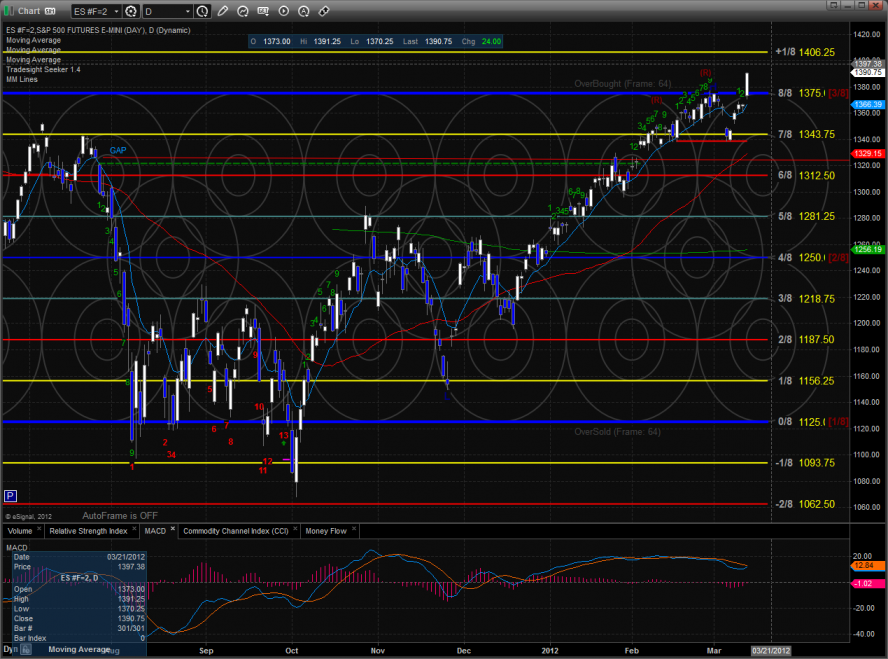 The NQ futures were higher by 47 on the day making a new high and new high close on the move.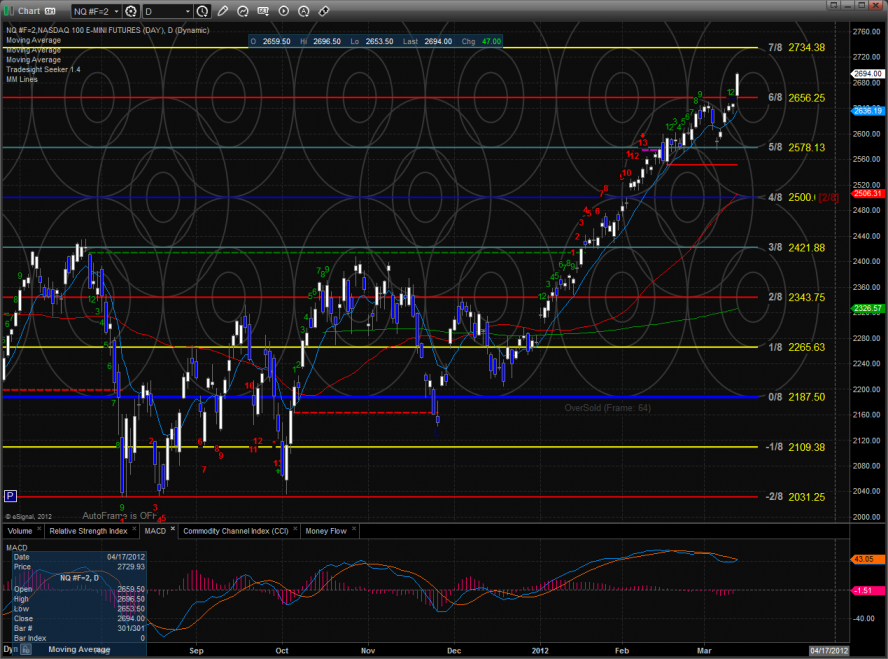 The 10-day Trin is still neutral but the daily Trin closed at 0.38 which favors a gap down tomorrow to relive the overbought pressure.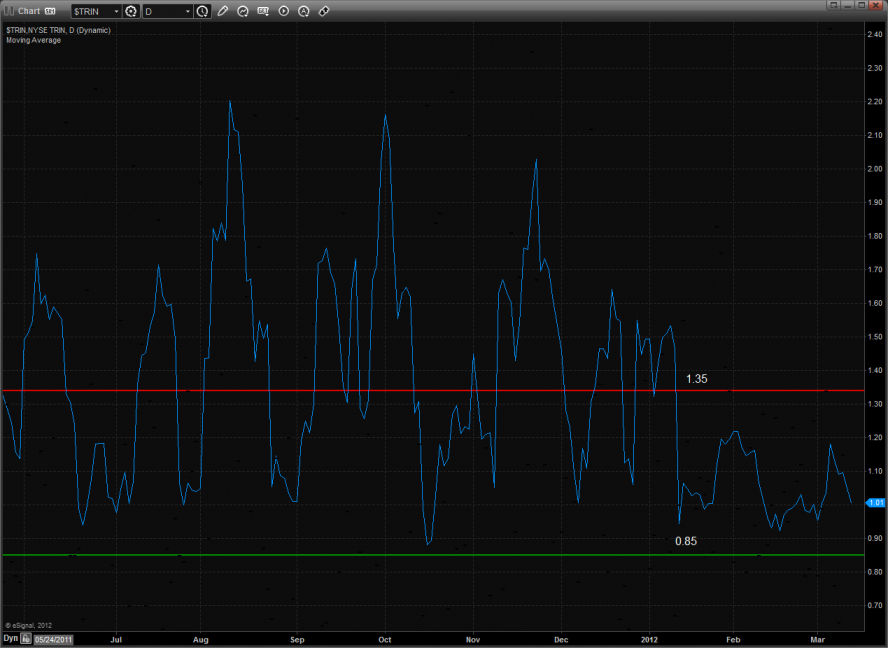 Multi sector daily chart: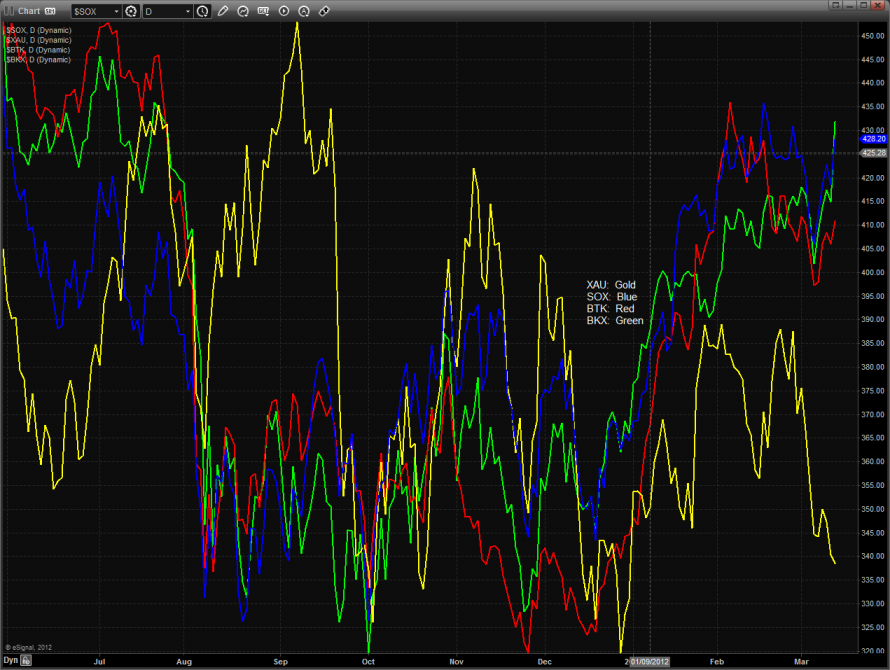 The NDX continues to bullishly keep its relative strength vs. the SPX.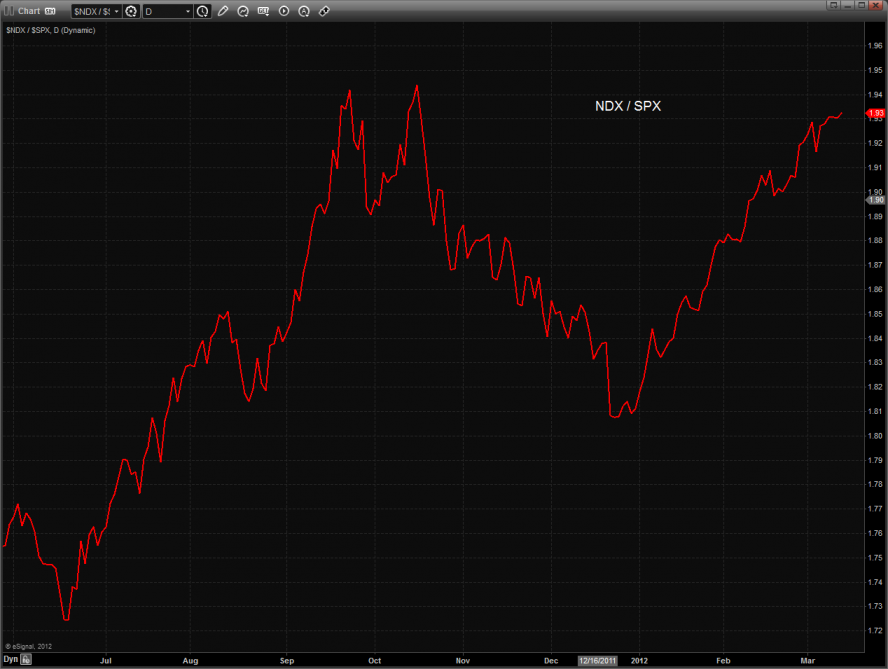 The BKX was decisively higher in the day which will force a frame shift in the Murrey math levels. The next couple of days are critical because if there is a trade that is one tick higher than Tuesday's close the Seeker sell signal will be disqualified.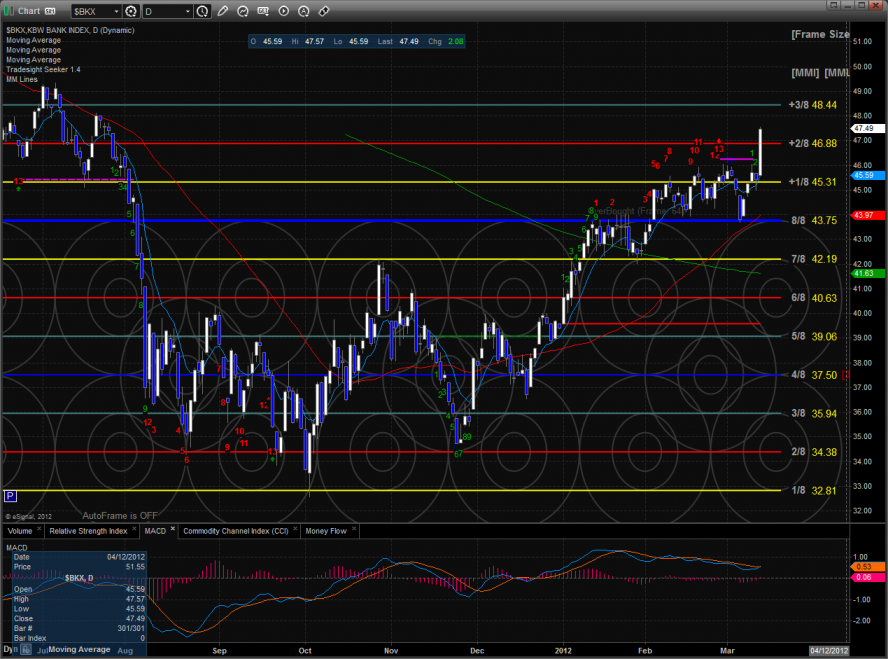 The SOX was stronger than the NDX which is a good sign for the bulls. This is a key intermarket nuance that needs to continue to pave the way for higher NDX prices.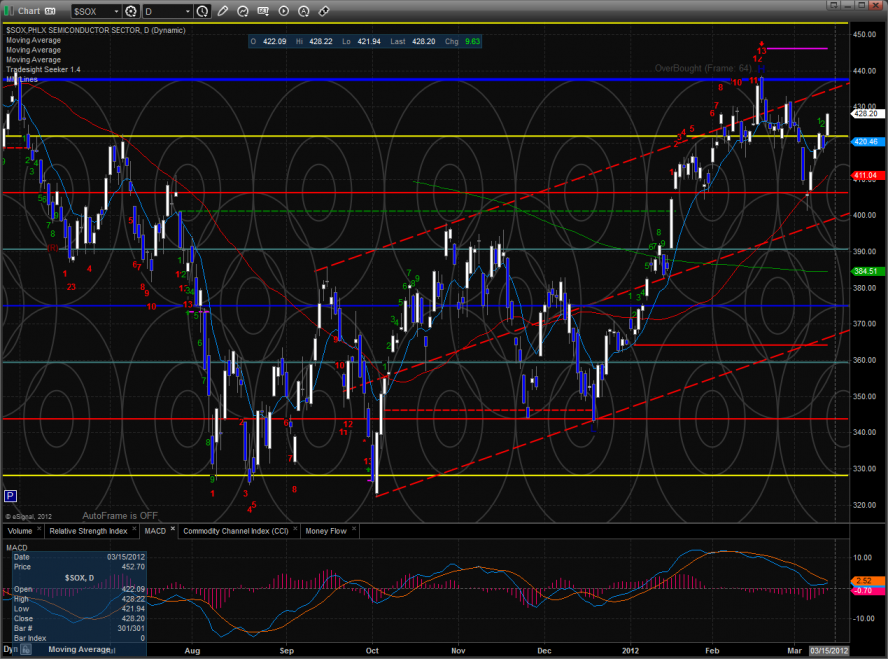 The OSX is still one day away from a Seeker sell signal.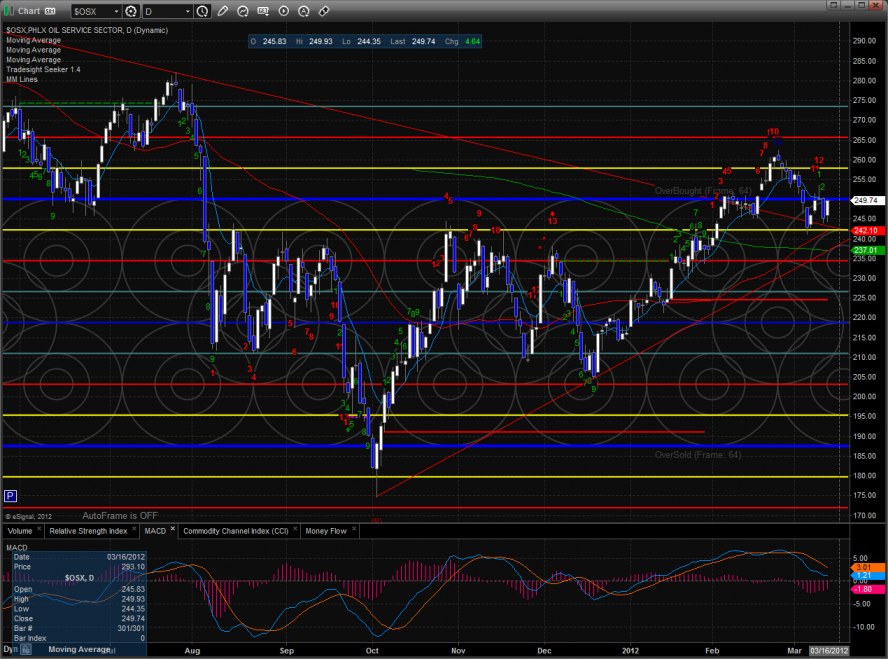 The XAU was the last laggard on the day but did not make a new low since the Seeker just recorded a completed 9 bar buy setup.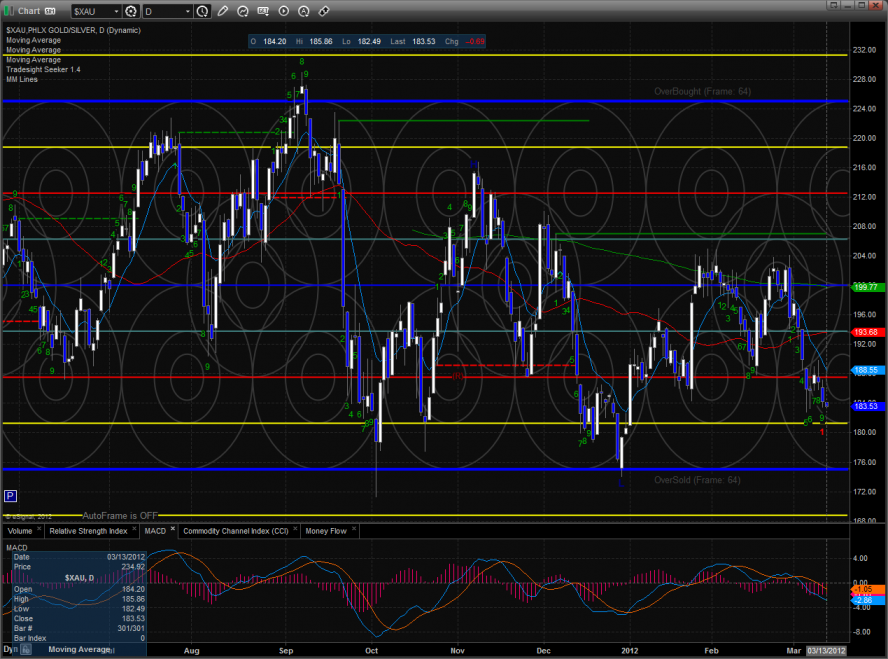 Oil: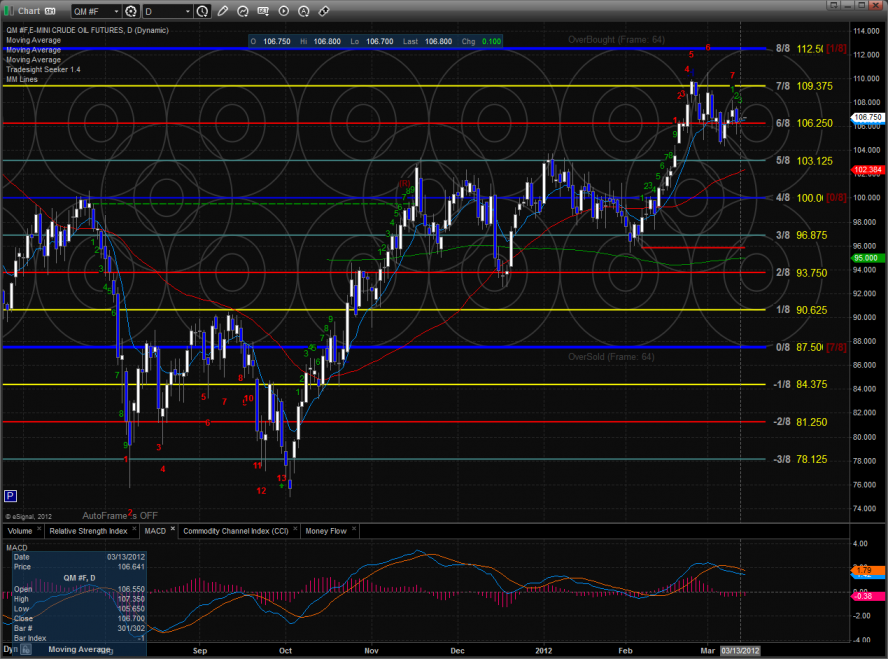 Gold: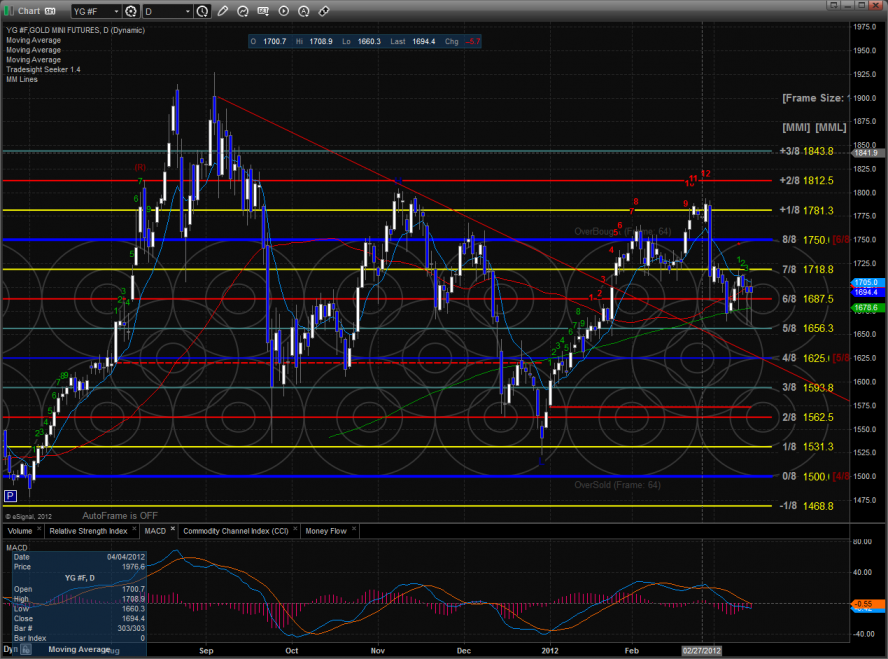 Silver: