The 13 exhaustion signal is still active. Monday the SP testes this key level and failed. Since the SP futures settled higher on the day but below the open the chart now has a range high camouflage sell signal. This was a clear distribution day and the bulls may be on notice. Note that the lower high on the CCI could be telegraphing that the move is losing momentum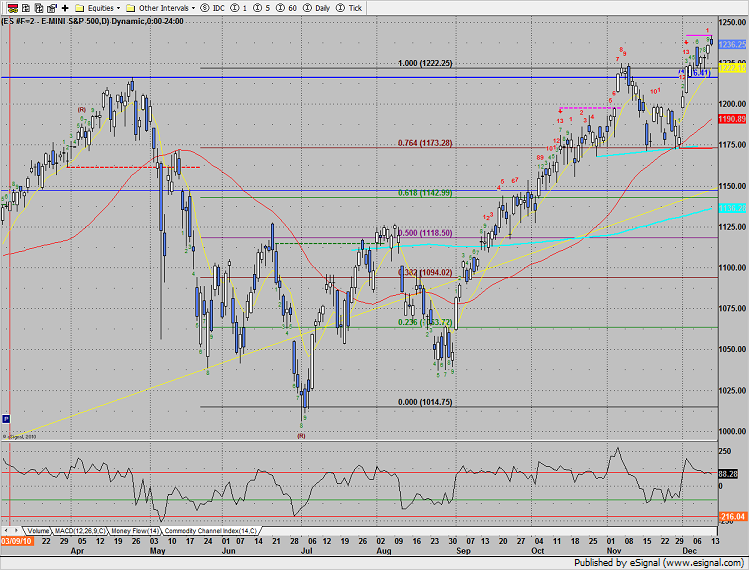 Naz closed lower on the day and not positive like the SP did. Many of the high beta names were very weak, i.e. NFLX and the like. On the daily chart the Naz recorded day 9 up which completes the minimum requirement of the SEEKER setup phase. The CCI continues to leak.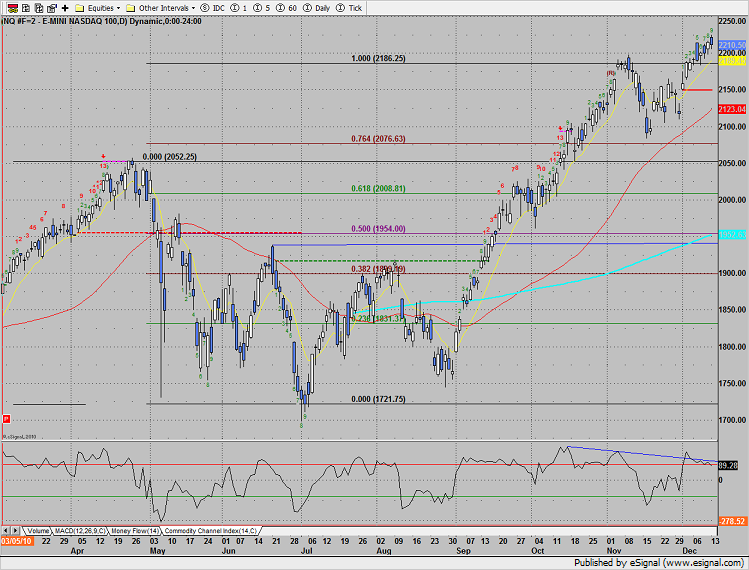 The 10-day Trin is catastrophically oversold. I don't ever recall it closing below 0.60. If the bulls decide to step back, or if some other catalyst weighs in, there could be a waterfall of profit taking and a classic bid vacuum. Buying too early in the next dip will be disastrous. Keep looking clean breakdown levels until the Trin gets some relief.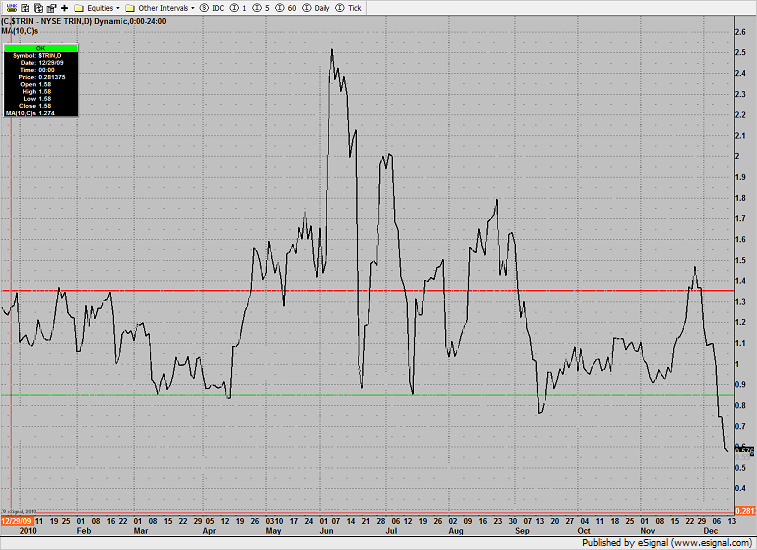 Multi sector daily chart: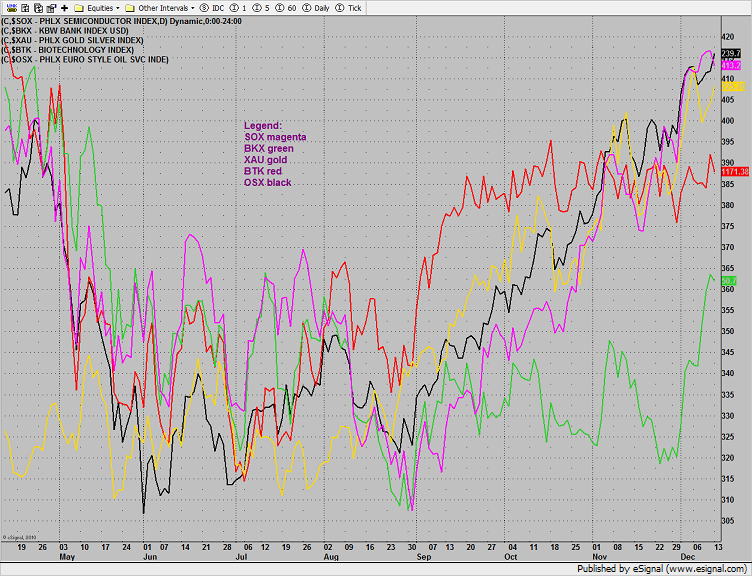 The OSX was top gun, +3 on the day. Price has had a very linear uninterrupted advance and has now recorded 13 bars up and a SEEKER sell signal. Move stop up and look for reversal opportunities.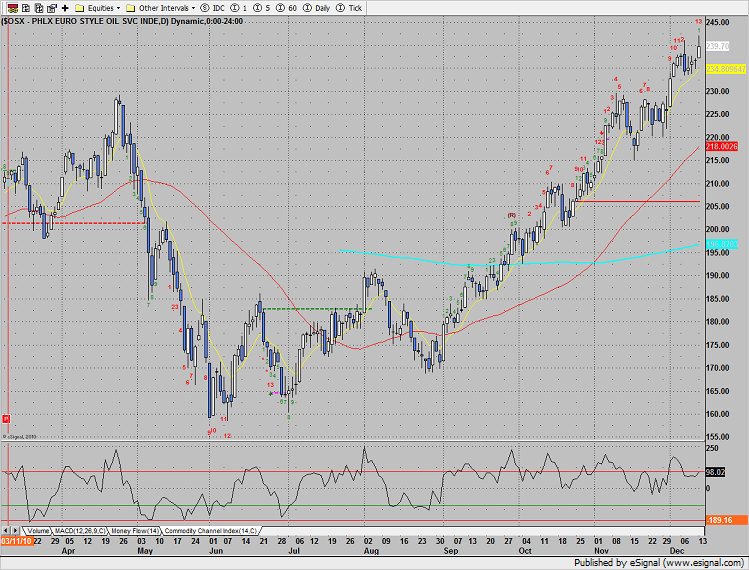 The XAU was higher on the day but did not record a new high on the move.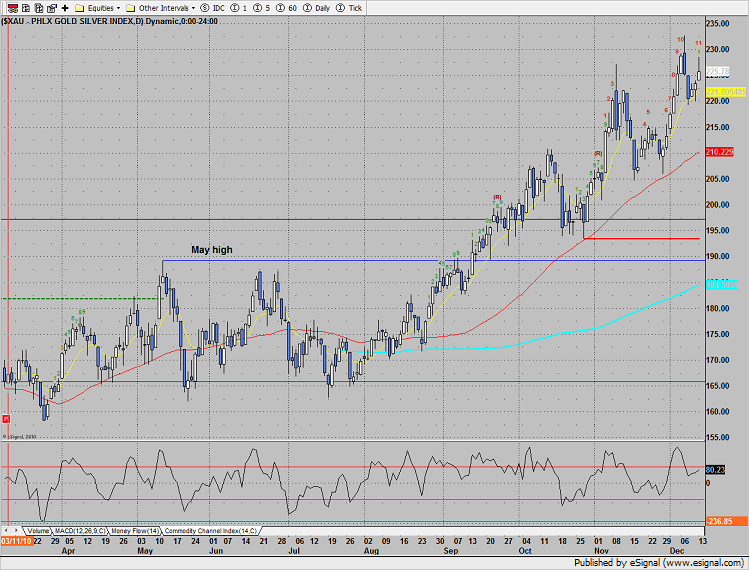 The BKX swept the prior high but was unable to advance with the full 9 bar run holding it back. The financial index has not closed above 51 since May.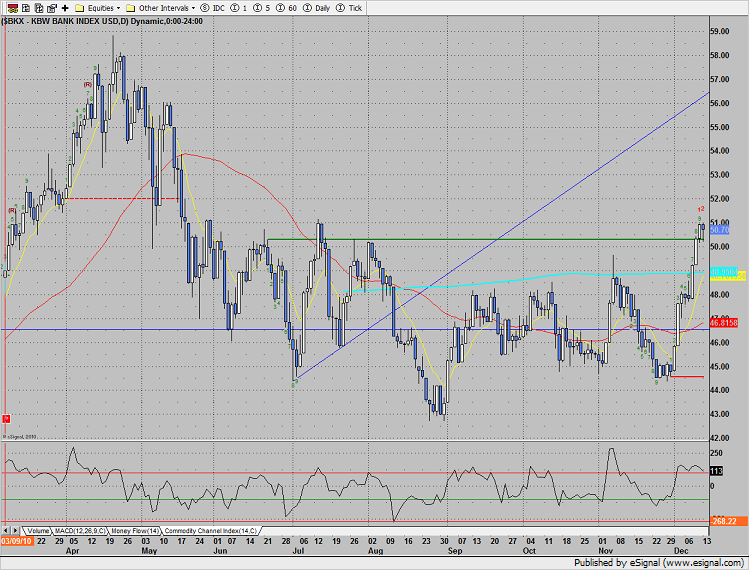 The XAL is close to break down below the 50dma and below the recent lows. Set an alarm for a break under 47.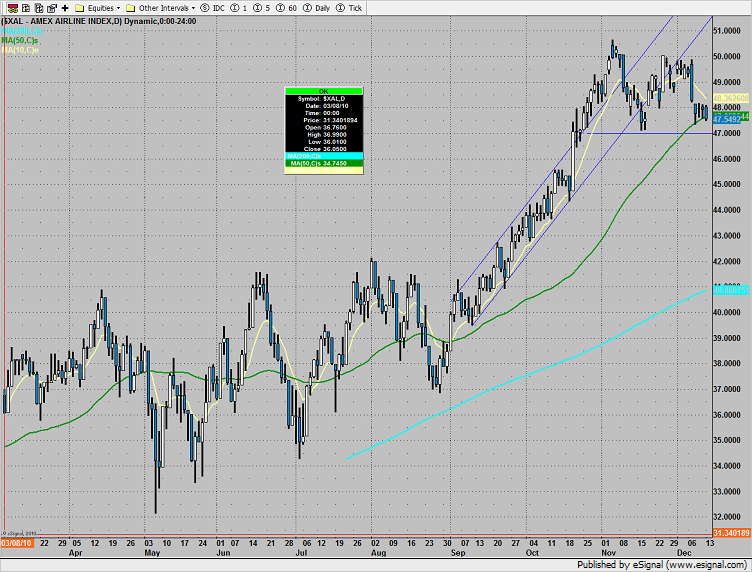 The SOX posted a range high outside day down. This is the sector to watch tomorrow. Downside follow through will weigh heavily on the broader NDX100. A break and close under the April high around 495.50 will be a game changer.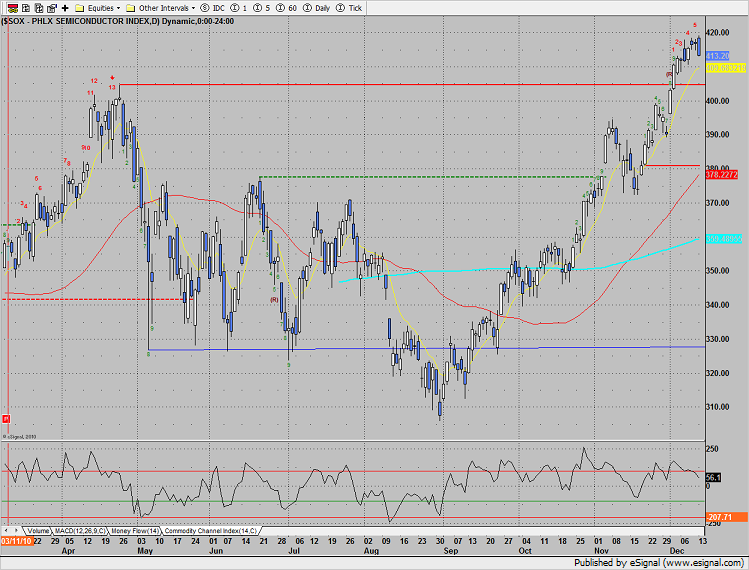 The BTK….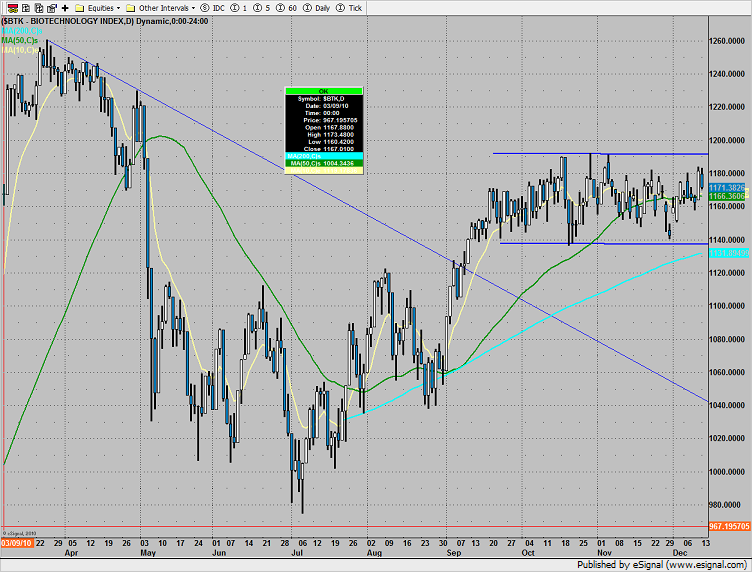 The Dow Transports (TRAN) posted a range high outside day down: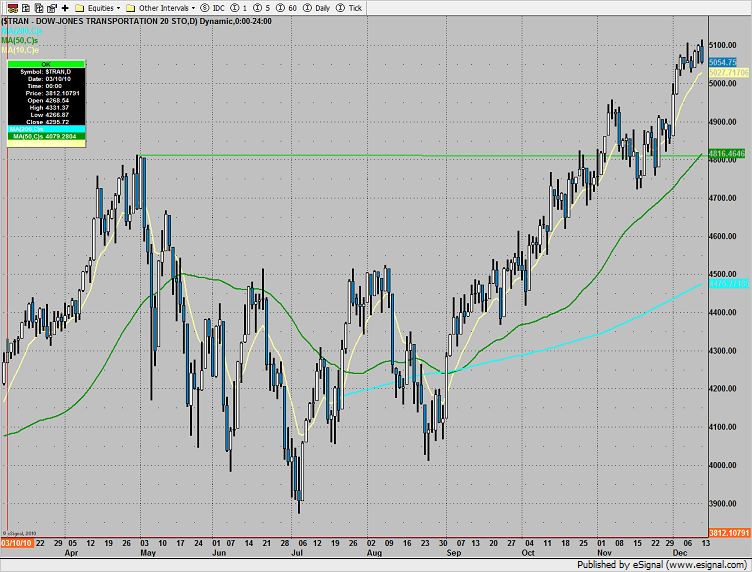 Gold: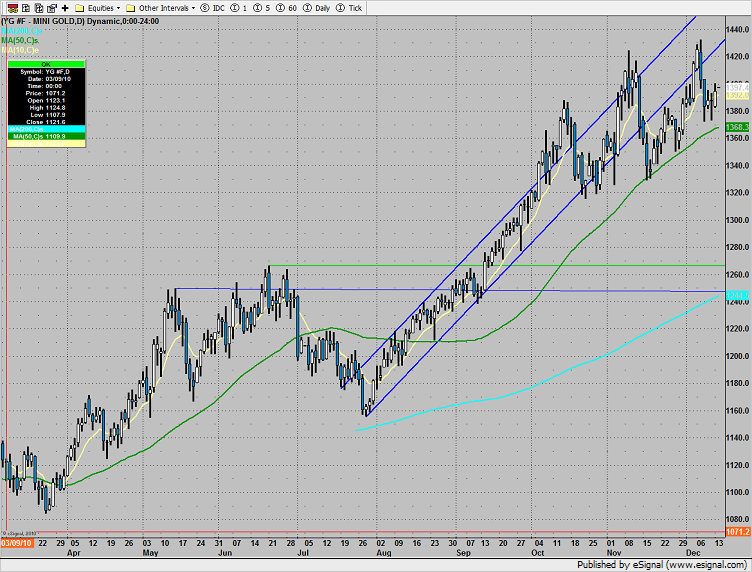 Oil: