Well, that's a record. Two days in one week without one of our trades triggering as the market is so flat. Better that than triggering and stopping out.
Here's a look at the US Dollar Index intraday with our market directional lines: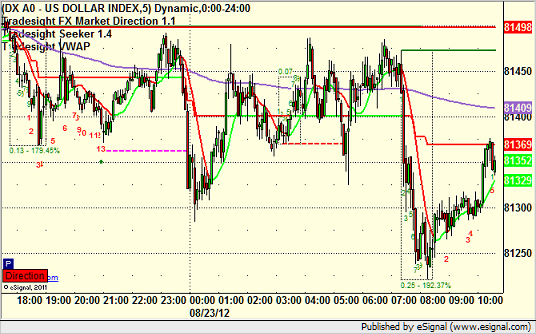 New calls and Chat tonight after 5 pm EST when the new levels come out after global rollover.