Couple of losers for us finally after a decent last two weeks. EURUSD one way and GBPUSD the other as the two diverged overnight and didn't trade much range anyway. See both below.
New calls and Chat tonight. Second look at GDP in the morning is not usually a big deal.
EURUSD:
Triggered short at A and stopped: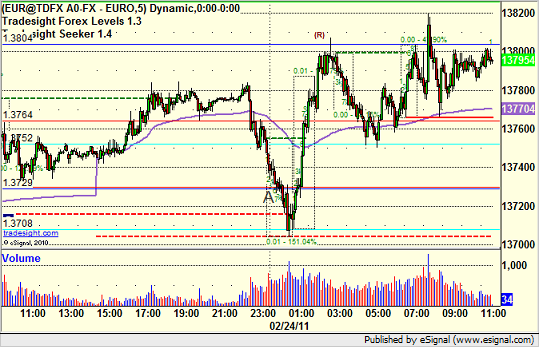 GBPUSD:
Triggered long at A early (half size) and stopped at B: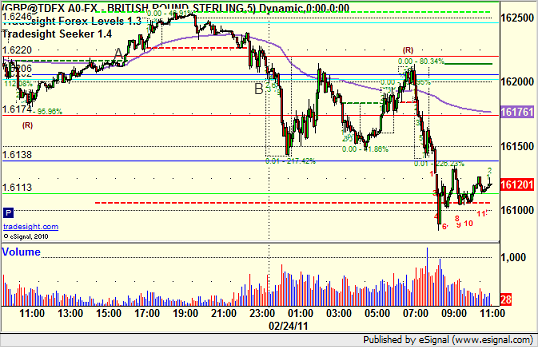 To view the full report, take a trial of the service.