Back to decent ranges, and we had some great technical activity. I've reviewed several of the pairs below, including our call that worked in the GBPUSD. New calls tonight and Chat, but it could be a little light due to options expiration and Friday.
EURUSD:
Notice the use of the VWAP with the R1 retest around 1 am my time on the chart. There was also a Seeker 9 bar box completion right there to the downside, and the resulting bounce topped out exactly at the upward box completion: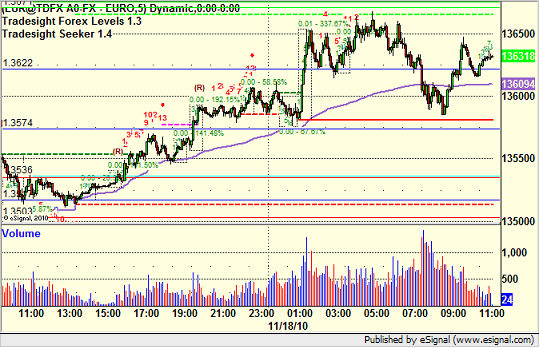 USDJPY:
Not much here to discuss, spiked through the Value Area on US news: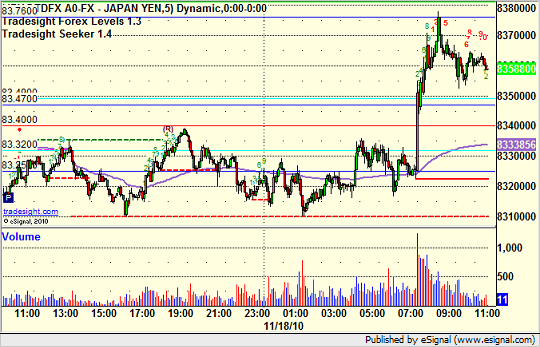 GBPUSD:
Classic trade here. Our call yesterday evening was to go long over the R1 level, hit R2 as a first target. It came up perfectly and addressed the R1 level at A, triggered at B, hit first target at C, and we raised our stop and stopped out at D for a 45 pip or so total winner. Also, it later extended up to E, which was exactly the Average Daily Range move. All very technical behavior: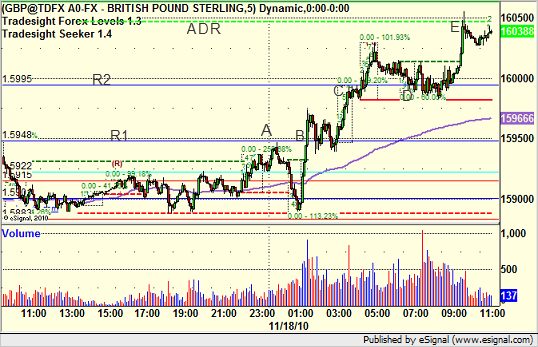 USDCAD: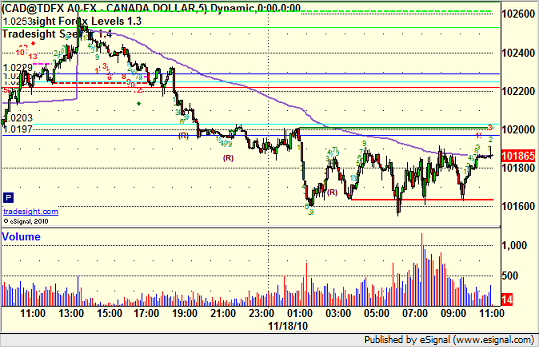 AUDUSD: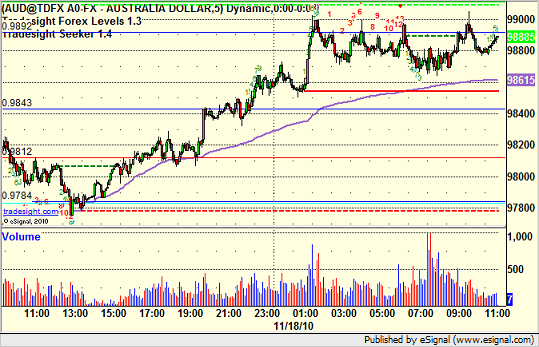 NZDUSD:
Note the perfect use of VWAP and R2: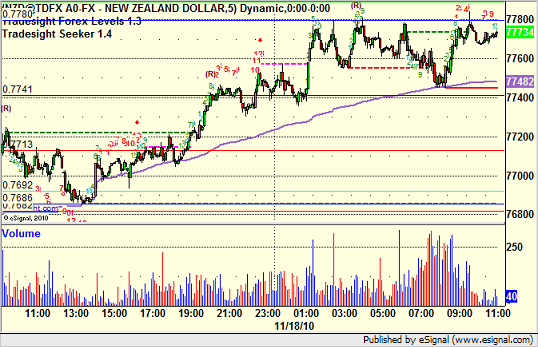 GBPJPY: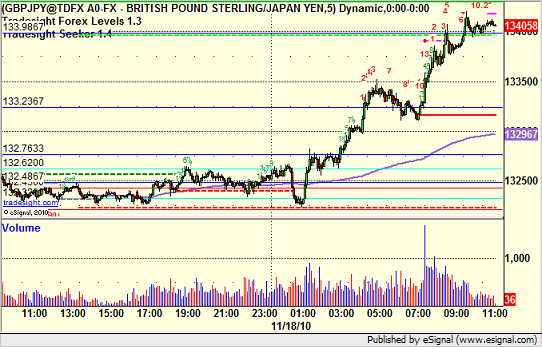 EURJPY:
One thing we see with the VWAP is that if you get some movement early so that the VWAP is heading up or down and then bounce off of the VWAP, if the next move takes out the high or low, you usually get a run, and you did exactly that here between midnight and 1 am: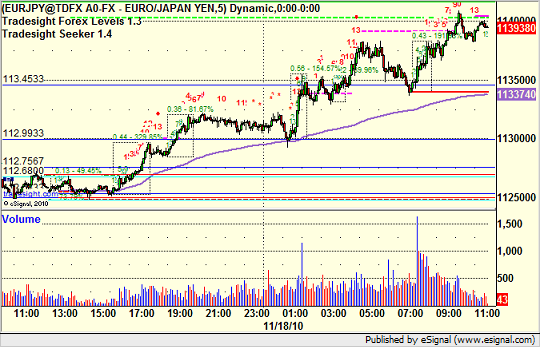 Next week, we will have Levels and calls Sunday, Monday, and Tuesday nights only.