No complaints so far about this week. Two triggers this session, two clean winners. Be even better if one would keep going, but we'll take it. See EURUSD and GBPUSD below.
We will post Levels and calls tonight, but keep in mind that France, Canada, and the US have Bank Holidays tomorrow, so there isn't much chance of a move.
EURUSD
Triggered short under LBreak (a key Gann Level in this case) at A, hit first target at B, closed second half at C: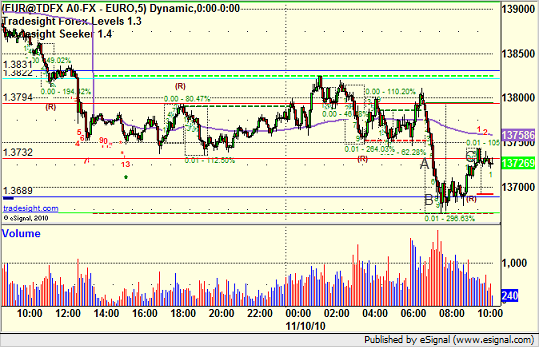 GBPUSD
Triggered long over UBreak (a key Gann Level) at A, hit first target at B, raised stop and stopped at C: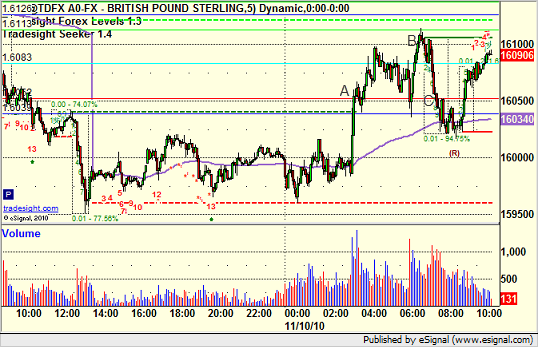 For a complete look at all ten of the pairs that we cover and how the Levels played out against them, take a trial of our Forex service.