The SP broke decisively below the triangle formation losing 26 on the day. This is follow through to the 4/27 initial break. The short term trend is now down with 2 key levels just below at the 50dma and static trend line.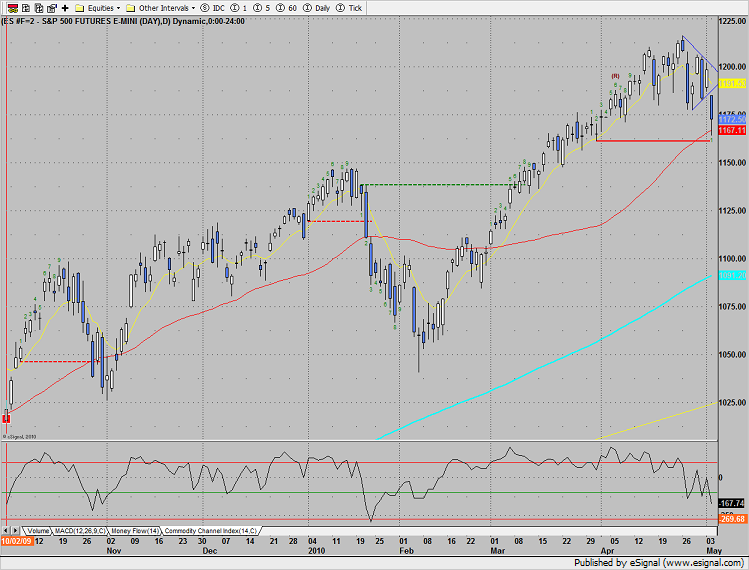 Naz was lower by 57 testing the 50dma and static trend line. The next meaningful support below those two levels is the January highs.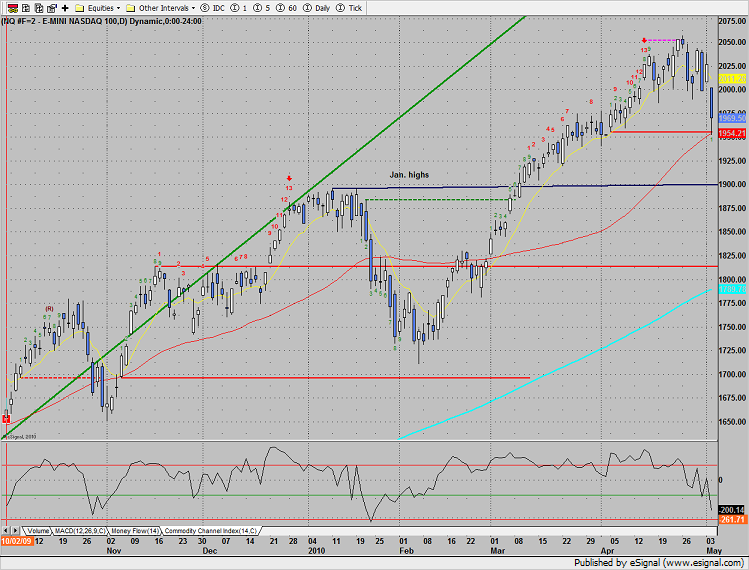 Multi sector daily chart: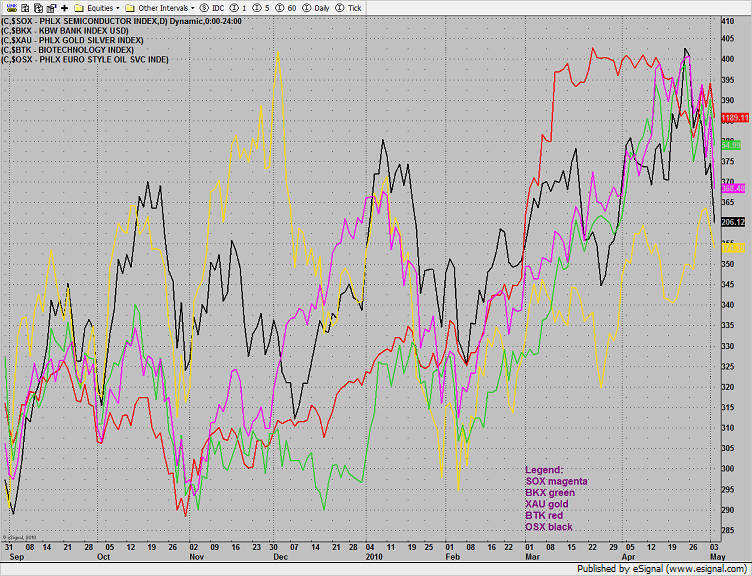 The Dow/Gold ratio has plenty of room for gold to gain favor over stocks before hitting the recent lows around 8.75: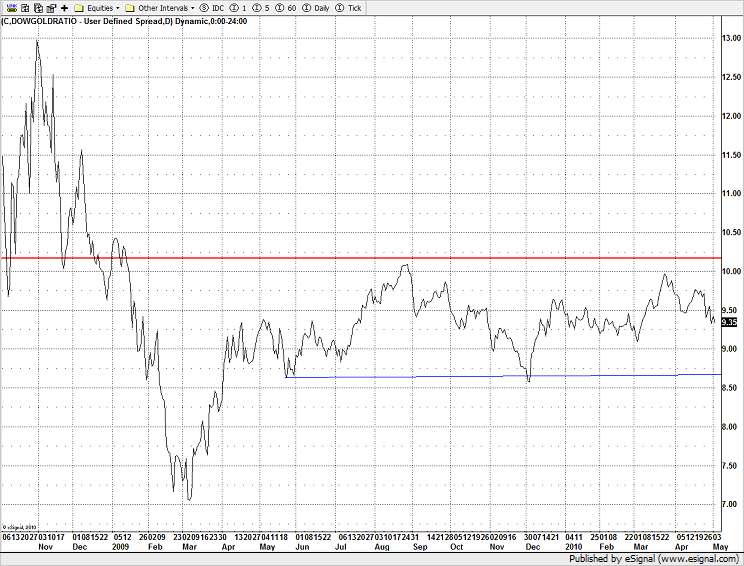 The XAU was top gun (-1.2%):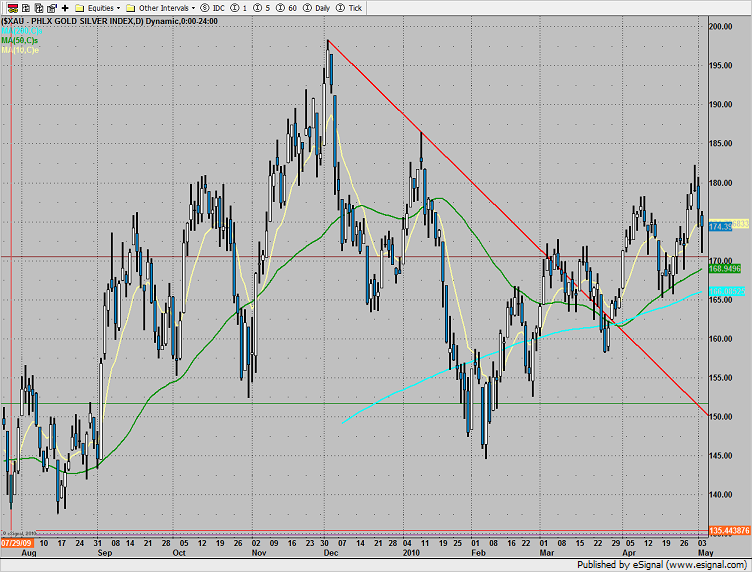 The BTK "B" wave bounce was rejected, set an alarm for a break under 1168.50: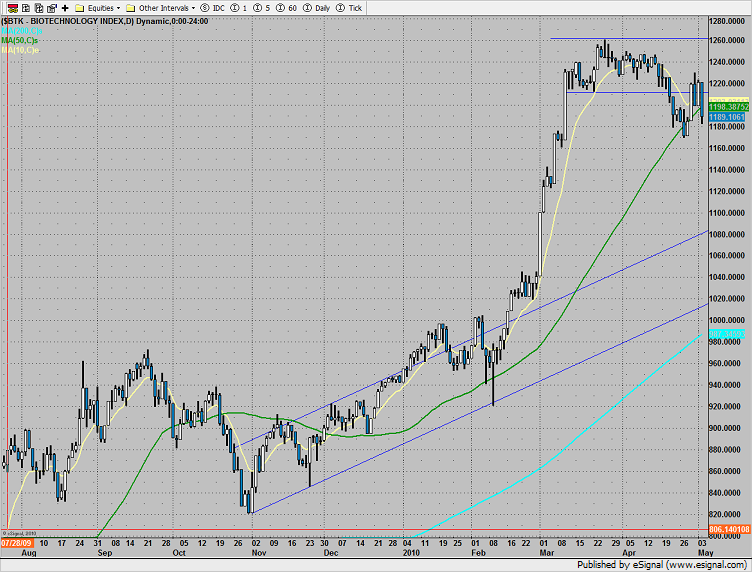 The banking index was lower by 3%. Note that many of the regional banks were considerably weaker than the BKX on big volume.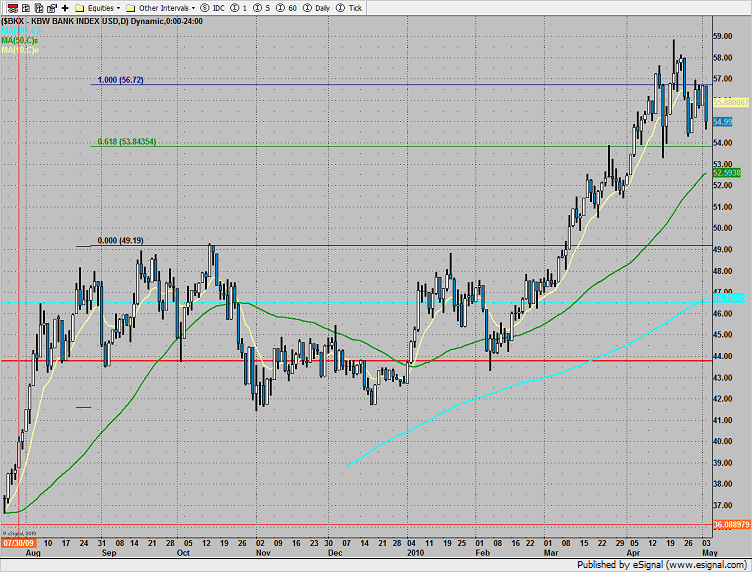 The OSX is getting close to the lower boundary of the active pattern. A break in this sector will be confirmation that the broad market is in a price correction rather than a rolling time correction.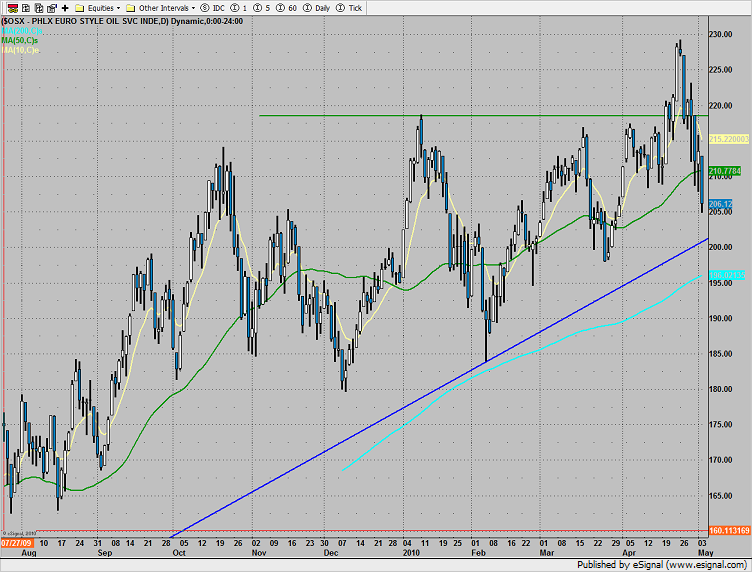 The SOX closed right at the 50dma and under the prior breakout level.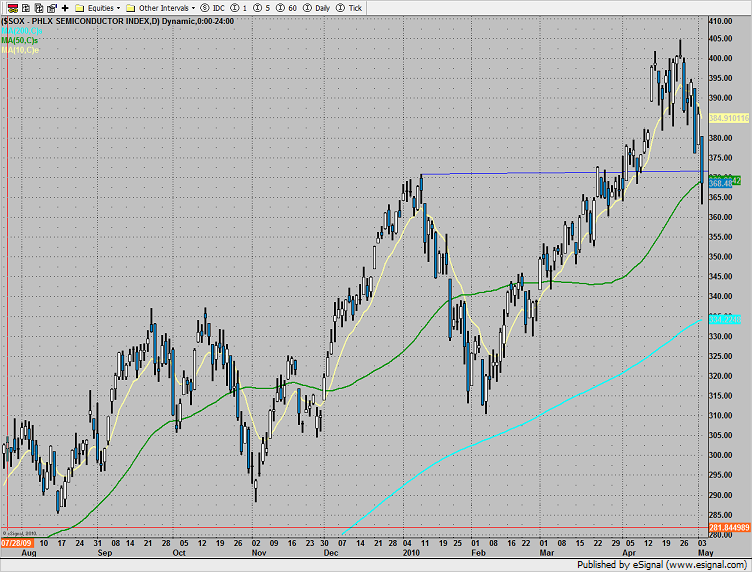 Consistent with most market breaks, selling was across the board and included all of the non-safety asset classes. Oil was sharply lower on the day.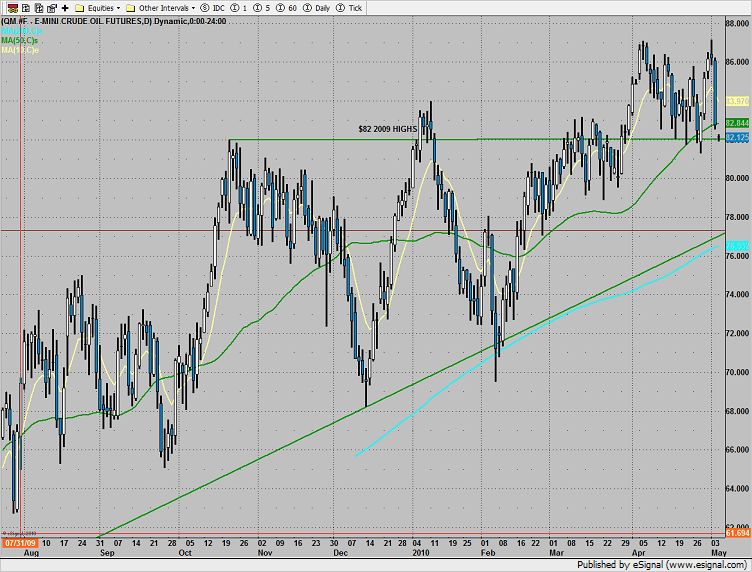 Gold was lower, not yet a safety asset class.