The SP gained 2 points on the day. Some possible technical damage was done because the day's candle settled under the opening price. This is always a cause for concern at range high which is the current condition. The 13 exhaustion signal is still active since the risk level (magenta line) remains unchallenged.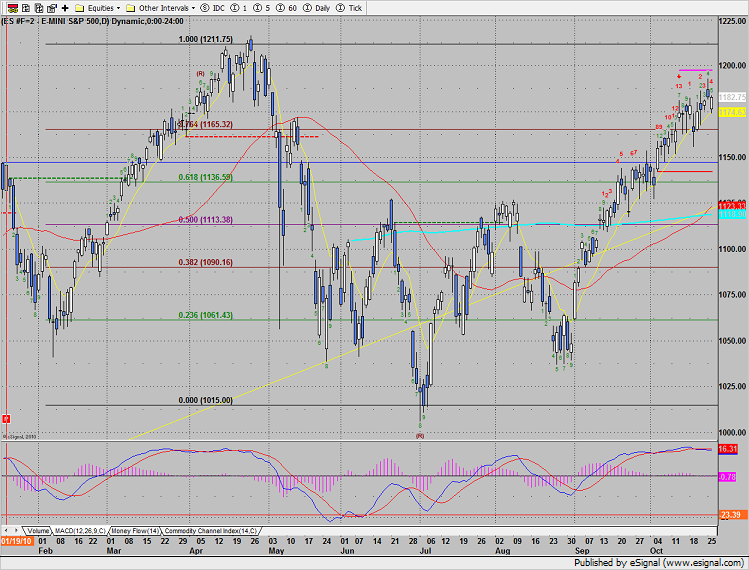 Naz advanced 4 handles but like the SP, it has the same potentially bearish condition. Price was higher on the day but settled below the open. This price pattern is sometimes known as a camouflage sell signal.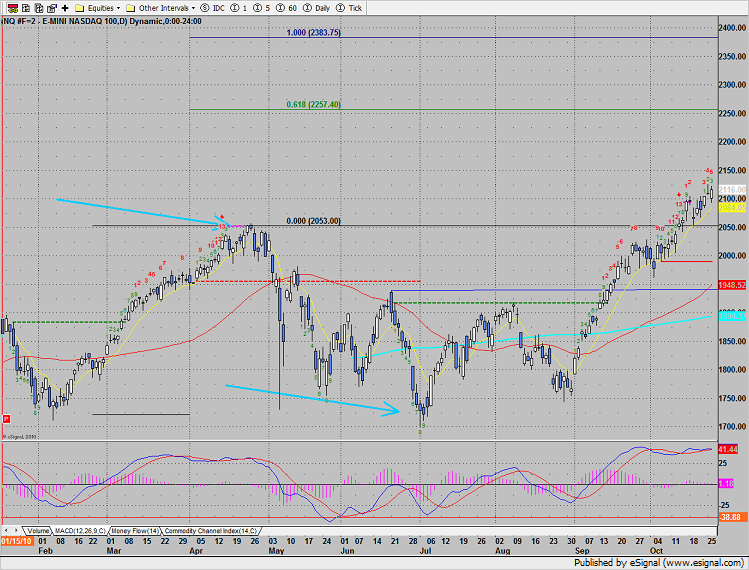 Multi sector daily chart, note the relative weakness of the banks: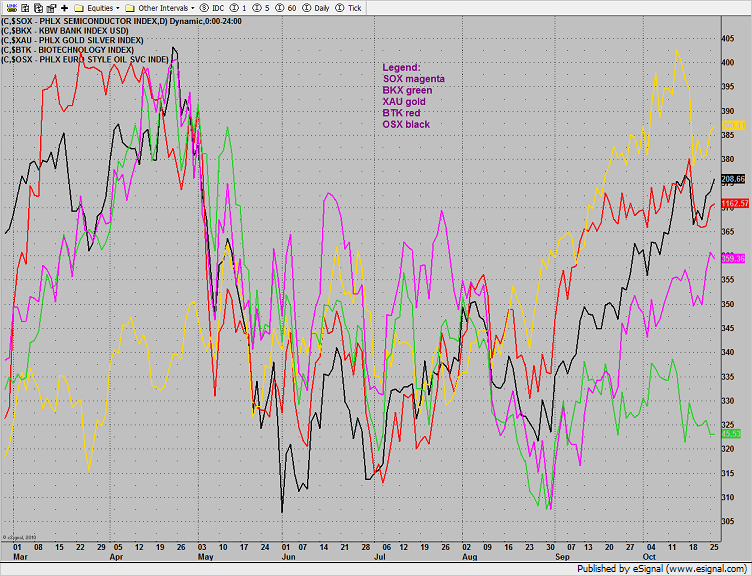 The XAU was top gun, up 3 on the day. Since the price channel has suffered a downside beak, the chart is short-term bearish until new highs are recorded. The May highs would be a reasonable retracement objective.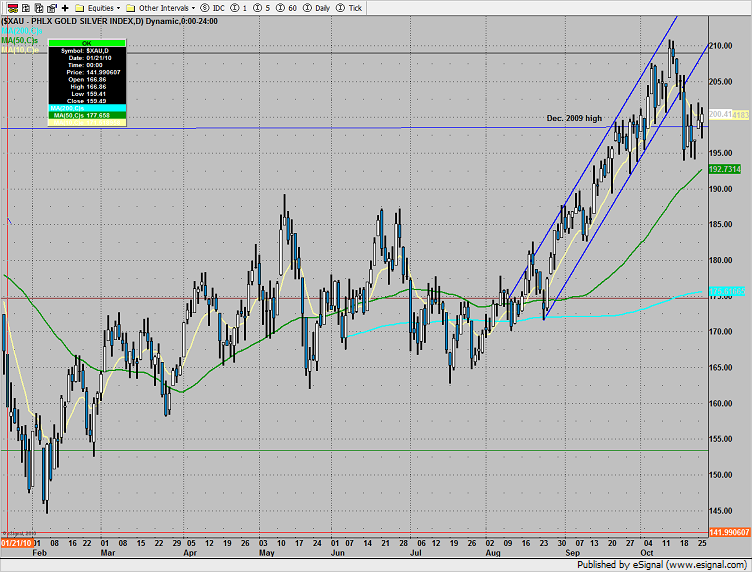 The SOX was the standout performer for the Naz side. Price broke above the recent highs and held most of the gains on the day. The 2009 high is the next price objective.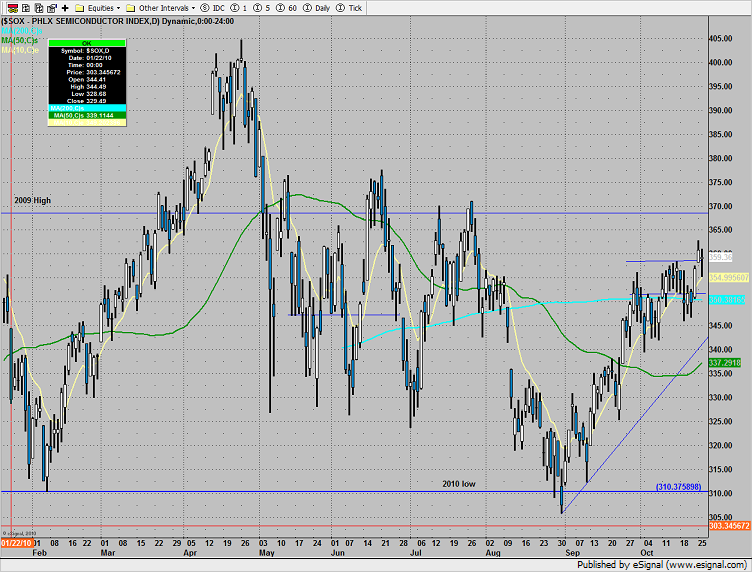 The OSX remains trapped the recent price range. There is nothing new technically but the lack of performance in light of Monday's weakness in the $US is of concern.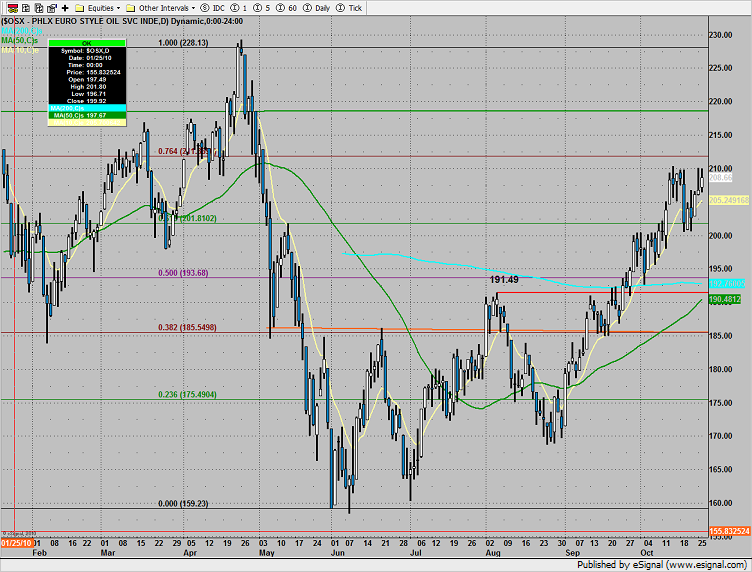 The BKX continues to feel the wrath of the weak dollar. This group continues to be a source of funds. Index member and financial leader BAC recorded an new 52 week low.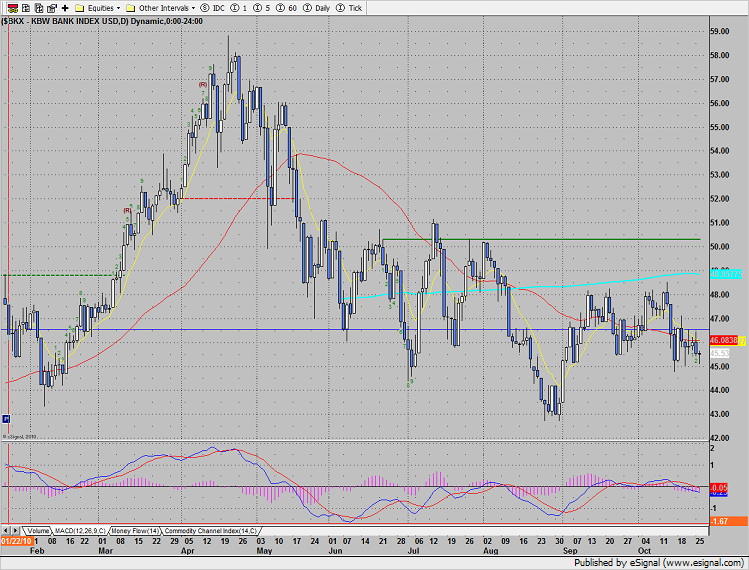 Oil remains boxed up: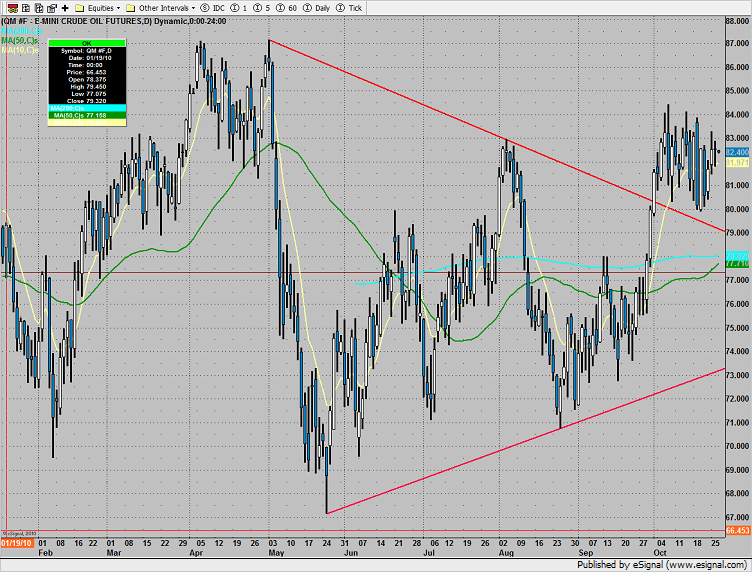 Gold has retreated back into the price channel but has yet to settle below it. Until the price channel is broken, the recent price action is corrective and not a reversal.