Today in the Markets:
Fed Day! Markets were dead as usual until the announcement and then barely shook both ways and slipped down in the last hour on 5.2 billion NASDAQ shares.
ES with Levels: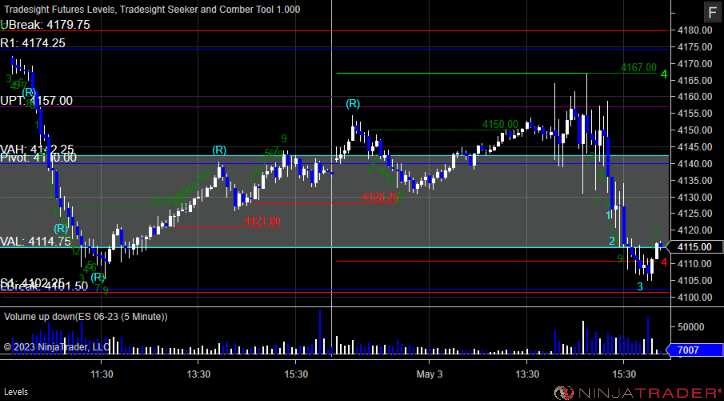 ES with Market Directional:
NQ with Levels: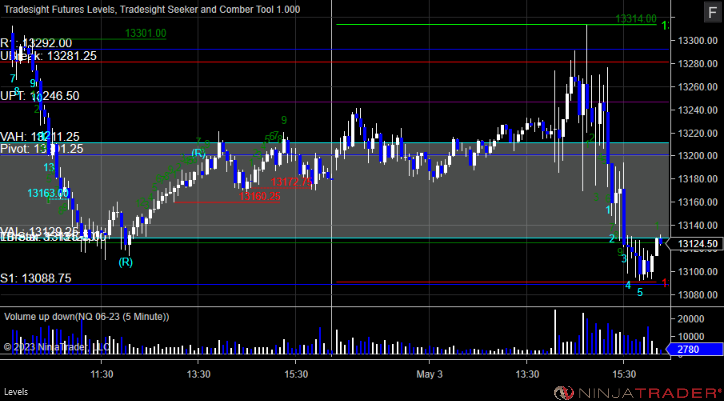 RTY with Levels: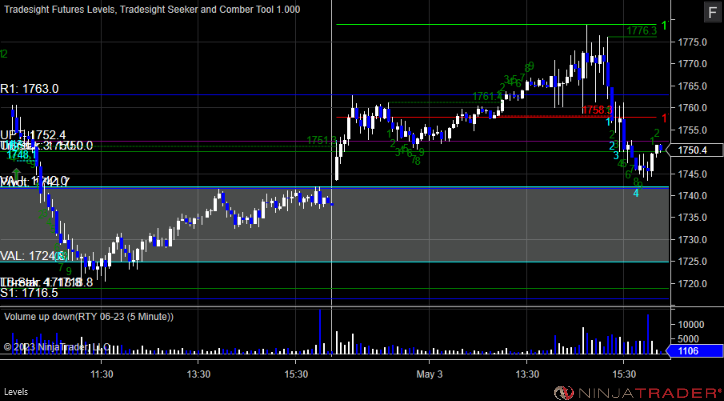 CL with Levels: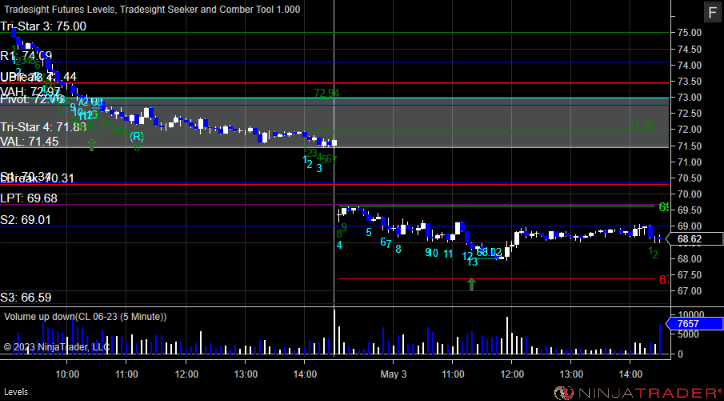 GC with Levels: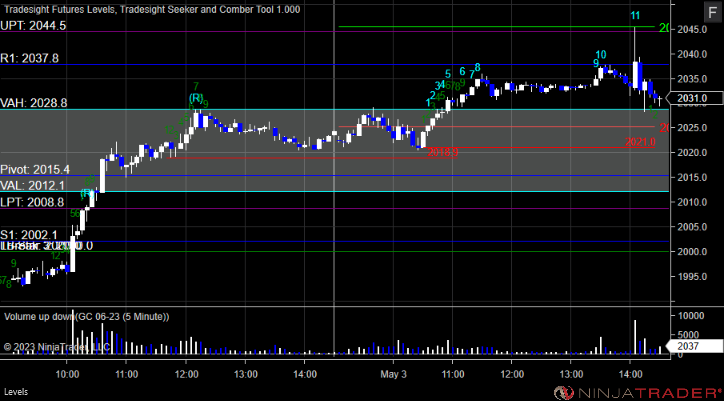 Futures:
One call triggered.
ES Opening Range Play, triggered long at A and worked:
Additional Futures Calls:
None
Results: +14 ticks
Stocks:
No calls.
These are the Tradesight calls that triggered:
None.
That's no triggered with market support, and X worked and X did not.
Forex:
No calls.
GBPUSD:
Results: +0 pips