Overview
The markets gapped up small, filled the ES early, and then went flat all day for end of May statement printing ahead of a long Holiday weekend on 4.4 billion NASDAQ shares.
ES with Levels: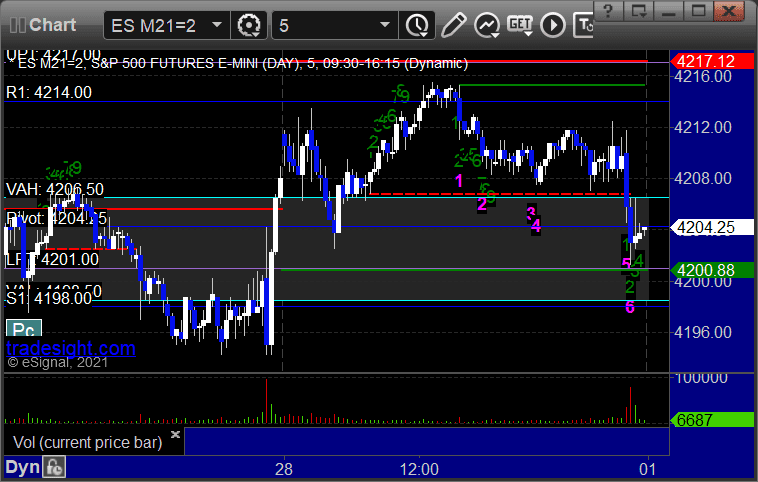 ES with Market Directional:
Futures:
ES Opening Range Play triggered short at A and worked enough for a partial:
NQ Opening Range Play, long trigger was out of range:
Results: +4 ticks
Forex:
GBPUSD, no new triggers, but we stopped out of the prior day's play in the money:
Results: +30 pips from prior day's trade completing
Stocks:
From the report, nothing triggered.
From the Twitter feed, no calls for end of month Friday leading into the 3-day Memorial Weekend.
That's 0 triggers with market support.