Overview
A super-boring day to start the week and one of the narrowest we have seen on 4.4 billion NASDAQ shares.
ES with Levels: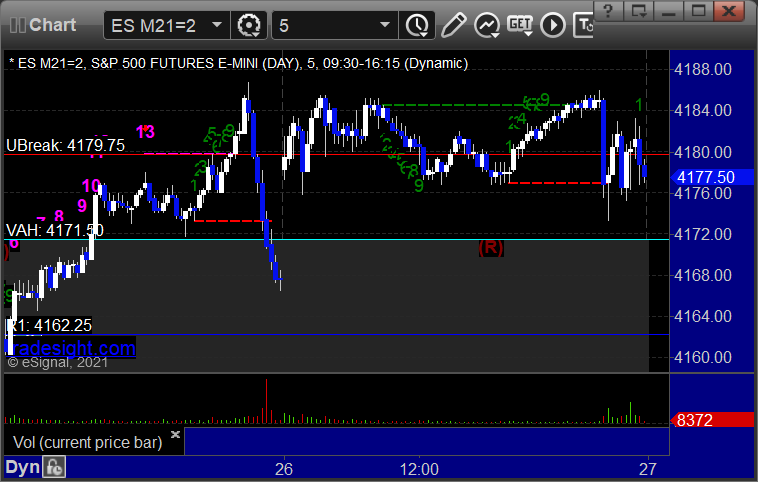 ES with Market Directional:
Futures:
ES Opening Range Play triggered long at A and worked, triggered short at B and stopped:
NQ Opening Range Play:
Results: -7.5 ticks
Forex:
GBPUSD triggered long at A, hit first target at B, stopped second half under the entry, triggered short at C and stopped:
Results: -10 pips
Stocks:
Truly amazing. SGMS gapped over. 6 other calls didn't trigger.
That's 0 triggers with market support.