Today in the Markets:
The markets opened flat and did nothing until the Fed announcement, then spiked, then tanked when the Fed said they probably would need to lower rates later in the year.
ES with Levels: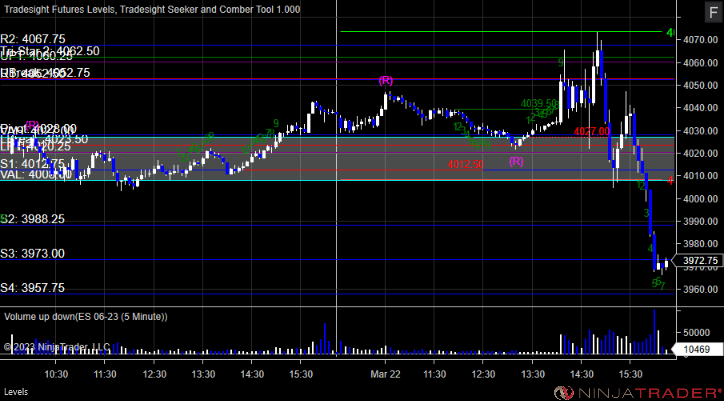 ES with Market Directional:
NQ with Levels: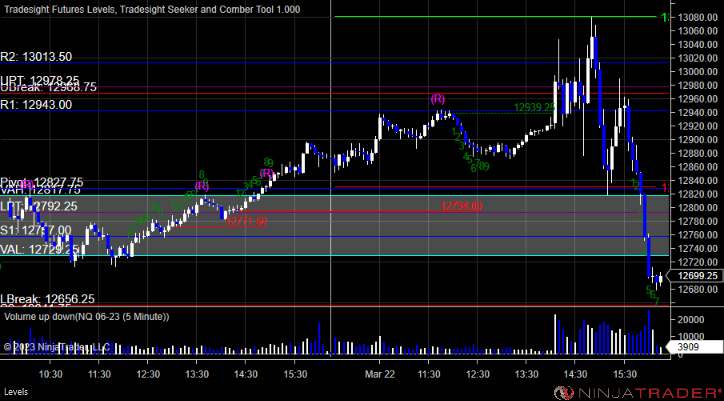 RTY with Levels: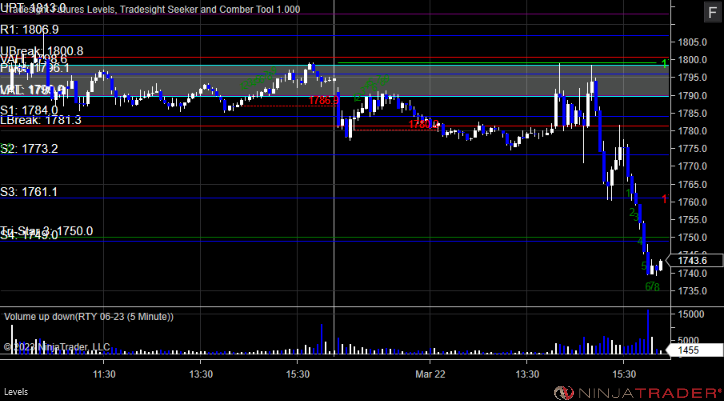 CL with Levels: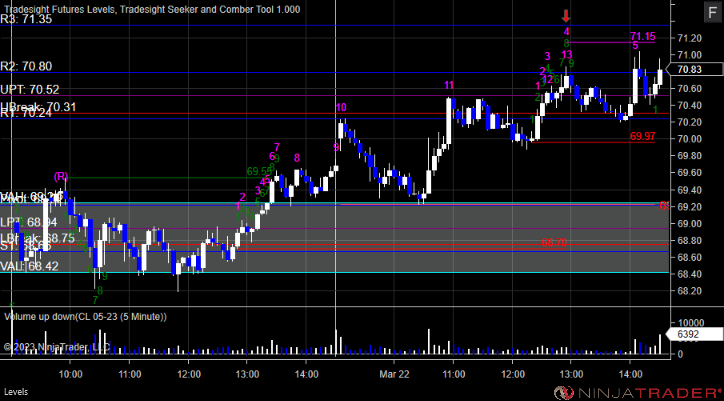 GC with Levels: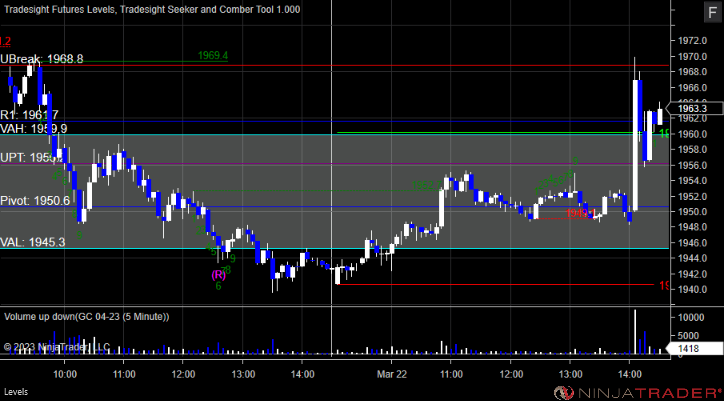 Futures:
Two calls triggered.
ES Opening Range Play, triggered short at A and stopped, triggered long at B and worked:
Additional Futures Calls:
None
Results: -0.5 ticks
Stocks:
No calls triggered.
These are the Tradesight calls that triggered:
None.
That's 0 triggered with market support.
Forex:
No calls made.
GBPUSD:
Results: +0 pips