Overview
The markets gapped up and chopped around early but pushed up ahead of lunch and then went as dead flat as possible on 4.3 billion NASDAQ shares.
ES with Levels: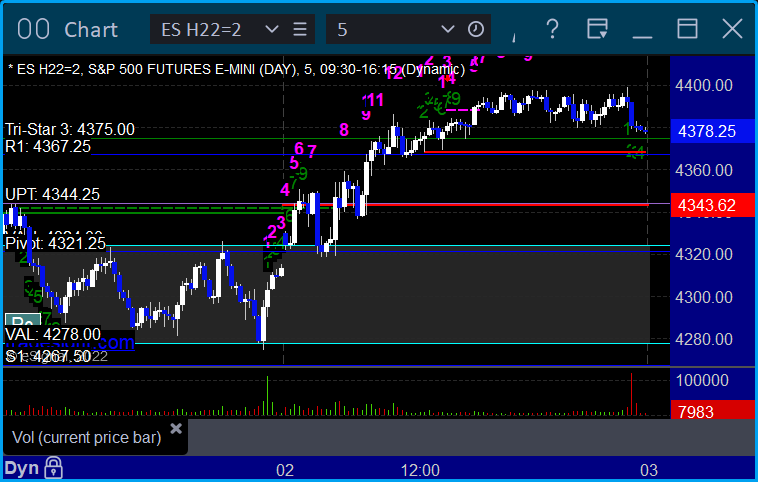 ES with Market Directional:
Futures:
ES Opening Range Play triggered long at A and worked, triggered short at B and stopped over the midpoint:
NQ Opening Range Play both triggers at A and B were too far out of range to take:
Results: +6 ticks
Forex:
GBPUSD:
Results: +0 pips
Stocks:
Not a very interesting day.
From the Tradesight Plus Report, no calls.
From the Tradesight Plus Twitter feed, Rich's VLO triggered long (no market support needed) and didn't work, worked later: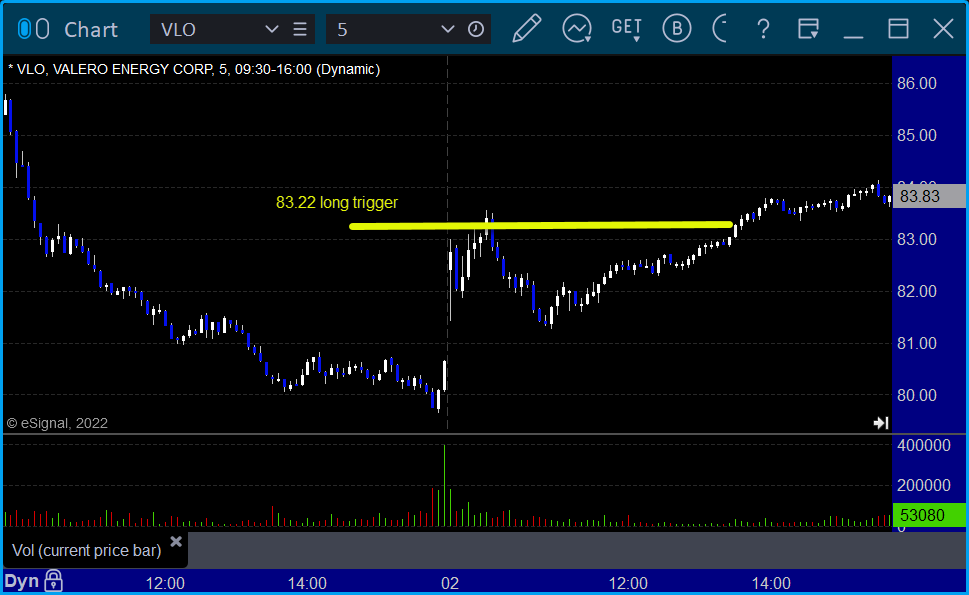 That's 1 triggers with market support, and it didn't work.