Overview
A very strange day. The markets opened flat to lower, headed down initially, then the NASDAQ rallied to fill the gap while the Advance/Decline ratio on the NASDAQ actually weakened. After lunch, things pushed higher, but decliners were still well ahead of advancers. NASDAQ volume was 3.9 billion shares.
ES with Levels: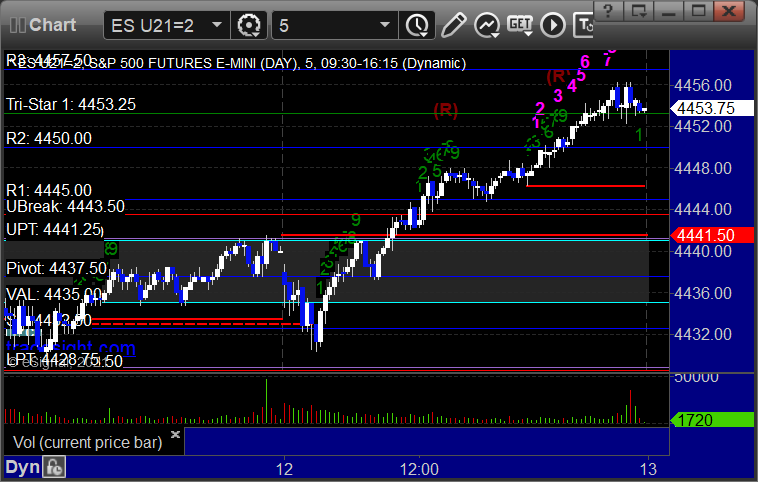 NQ with Levels: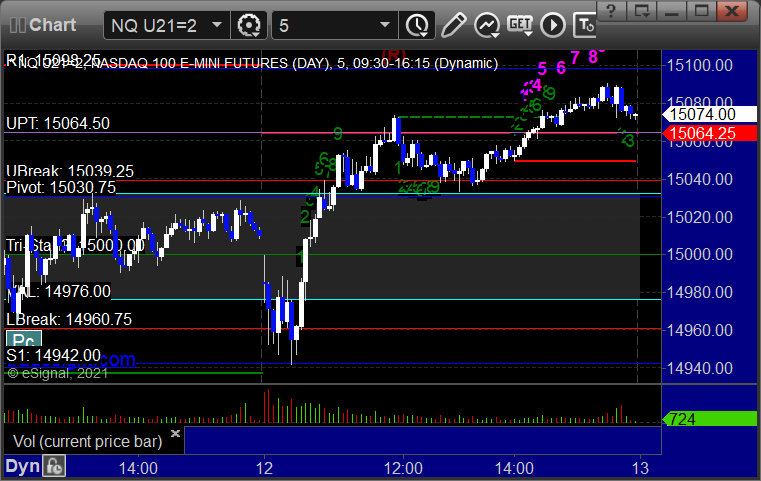 ES with Market Directional:
Futures:
ES Opening Range Play triggered short at A and worked enough for a partial:
NQ Opening Range Play triggered short at A but too far out of range to take:
Results: +4 ticks
Forex:
A nice winner (still going).
GBPUSD triggered short at A, hit first target at B, still holding second half with a stop over VAL at C: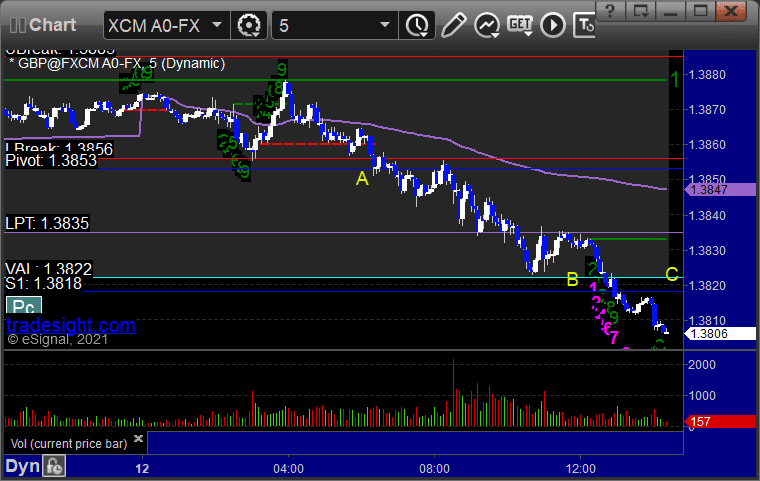 Results: Trade Not Finished yet
Stocks:
Not much to be done.
From the Tradesight Plus Report, PLCE triggered long (without market support due to opening 5 minutes) and worked:
AGEN triggered long (with market support) and literally closed on the trigger after doing nothing all day:
From the Tradesight Plus Twitter feed, nothing triggered.
That's 0 triggers with market support that did anything.