Opening comments posted to YouTube for the new week. We are past February options expiration and heading into the end of the short month. No Holidays for over a month ahead of us, so we get to just stick to trading. Obviously, the best answer for us would be to get a market pullback and get some volatility going. We shall see.
Only long ideas came up in the scans, so in order of the best chart construction, starting with CLSK > 42.60:
FPRX > 24.70: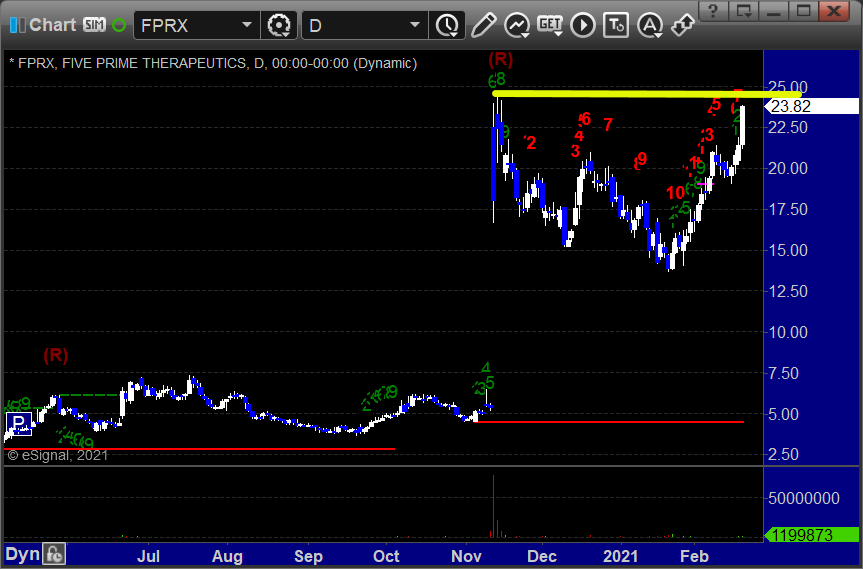 REFR > 5.70: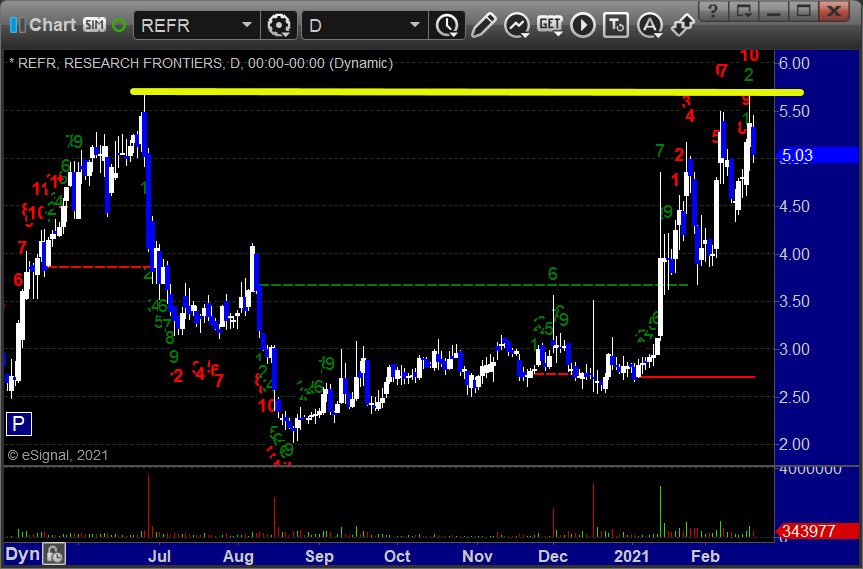 ZVO > 5.70: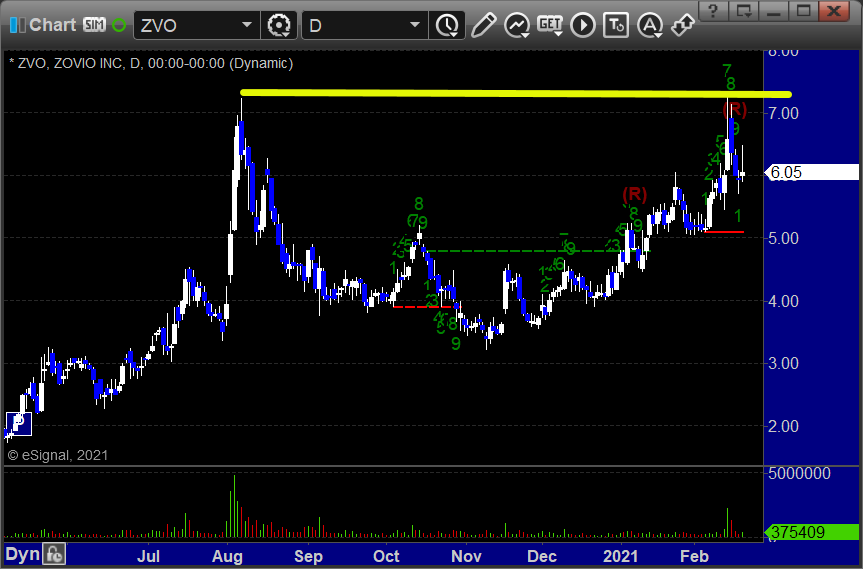 We will call the rest from the tape. Have a good week.