The SP gapped higher than powered up to finish +34 on the day. The futures made good on yesterday's camouflage buy candle and were just short of filling the critical 1200 gap. Price is back to the midpoint of the trend channel and neutral relative to the recent range.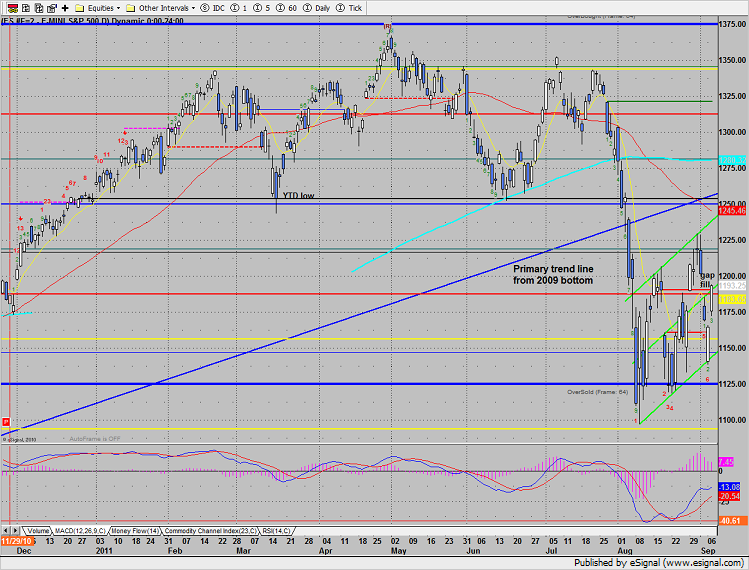 The Naz gained 56 handles and filled the overhead gap at 2217.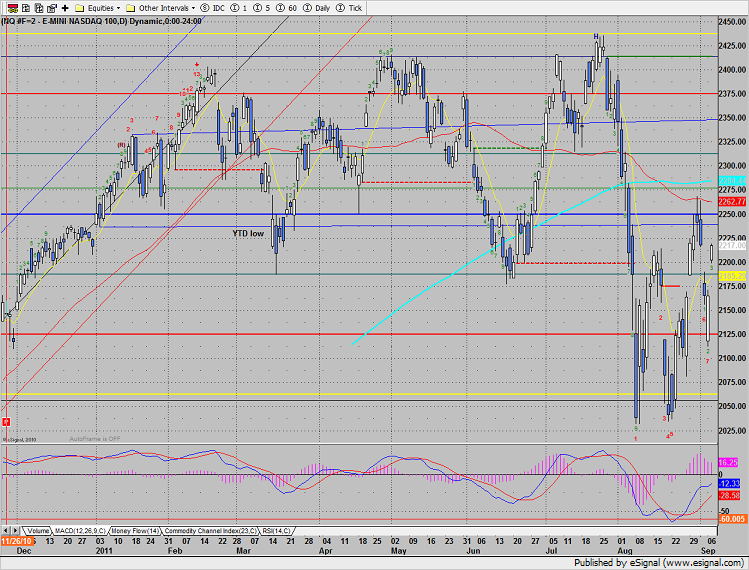 The 10-day Trin still has plenty of upside juice before it will record an overbought reading.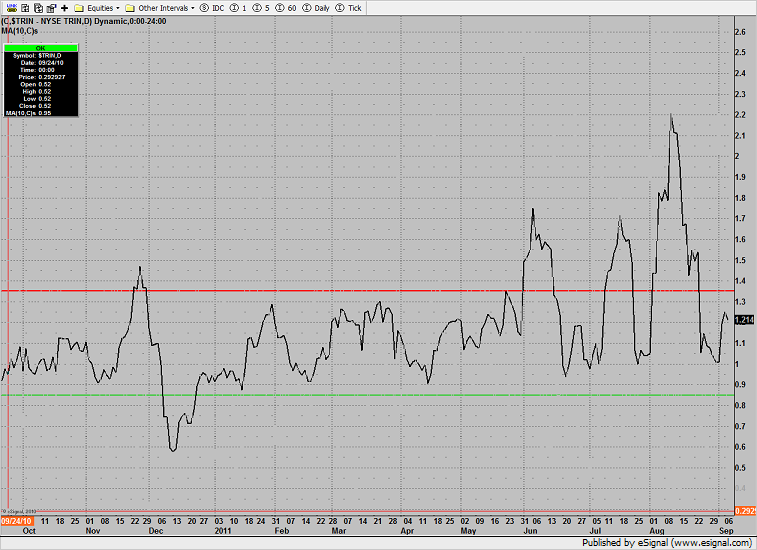 The put/call ratio took a hit but didn't record a climatic reading <0.80.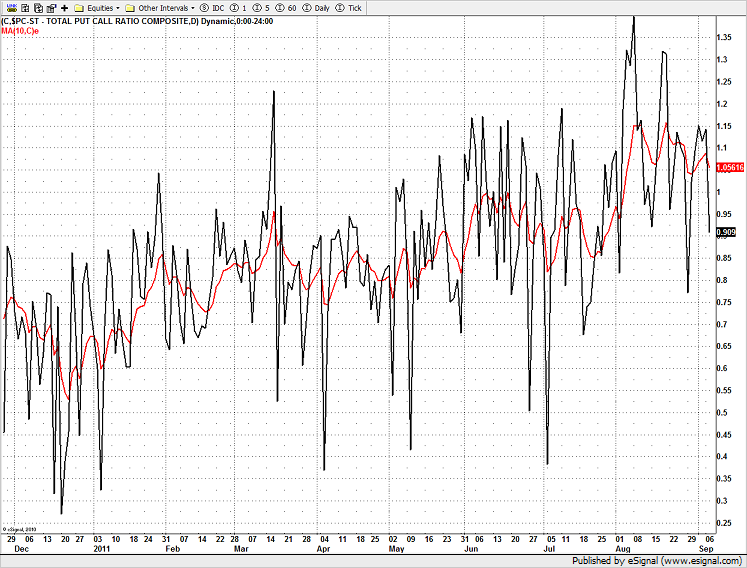 The BKX was the top gun on the day, almost but not quite filling the overhead gap. The real breakout remains over 40.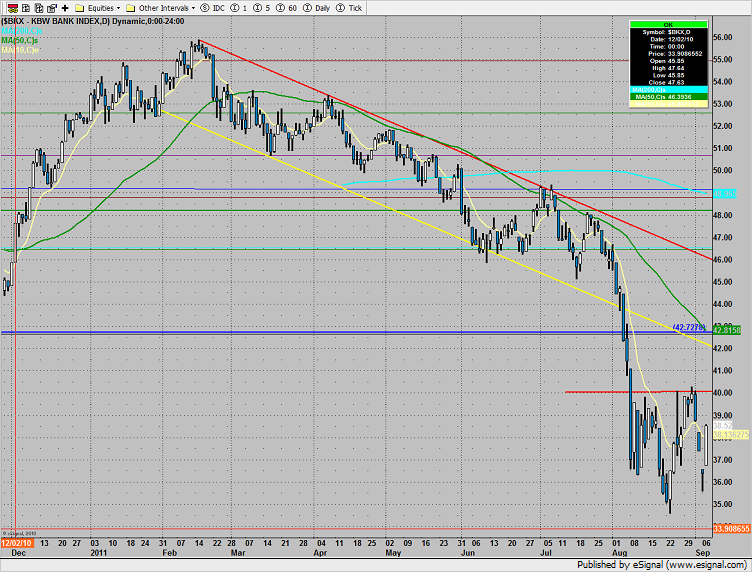 The OSX came on strong and carried relative strength vs. the SP. The long side gets much more interesting above 245, and even more so above the DTL.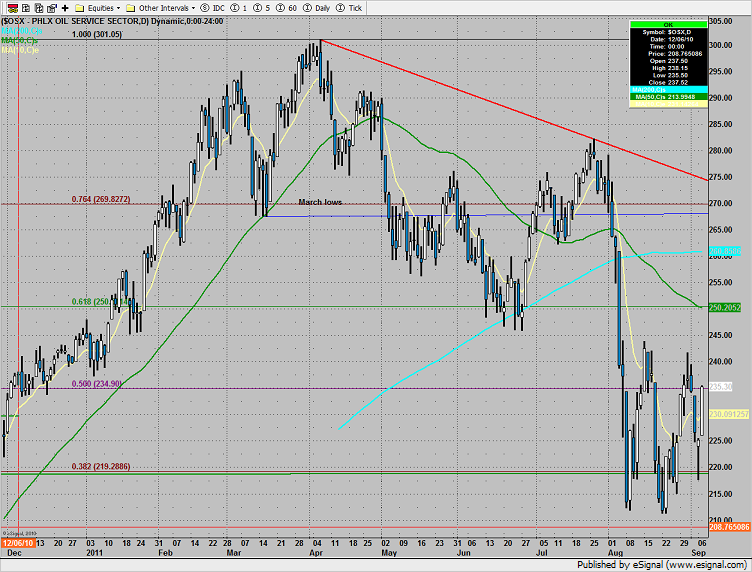 The SOX was strong vs. the Naz which is always encouraging to the bulls. 360 will be a big level where the recent highs will intersect with the midpoint of the trend channel.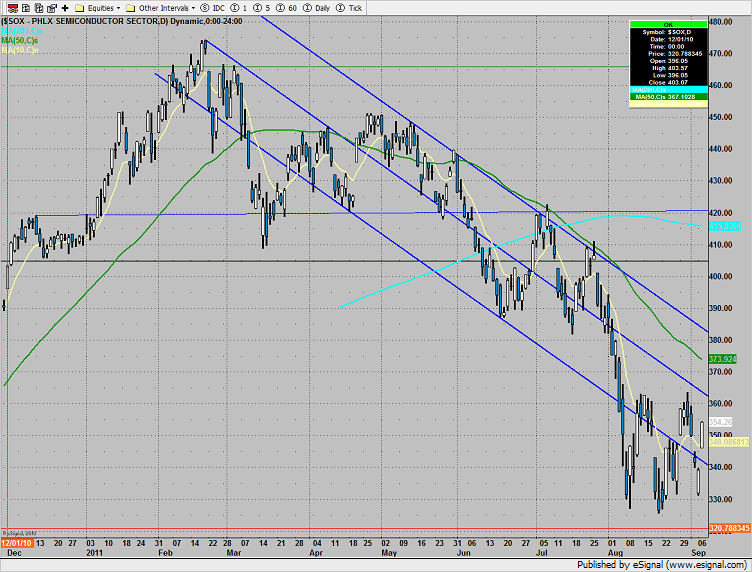 The BTK is getting close to the upper boundary of the recent trading range. Note the very large gap overhead. Set an alarm for a break over 1210 as a reminder.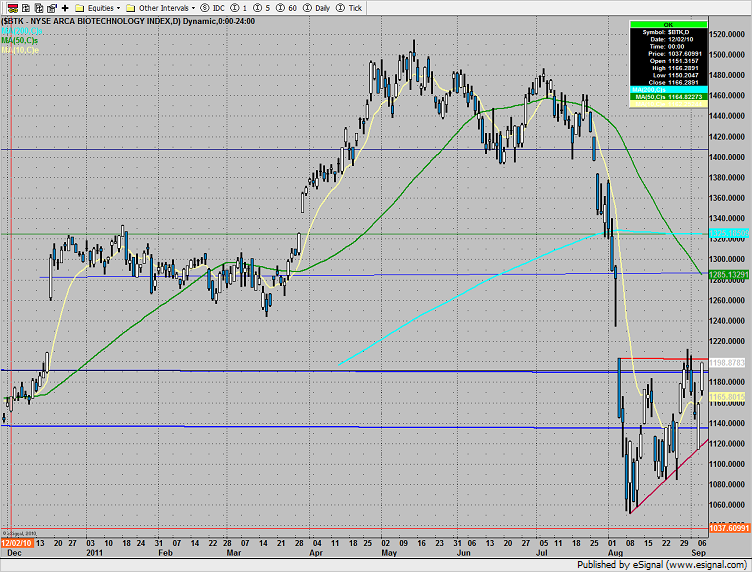 The XAU was the last laggard but still managed a positive close. This is actually a new high close on the move. The pattern is now 7 days up into the 8/8 level.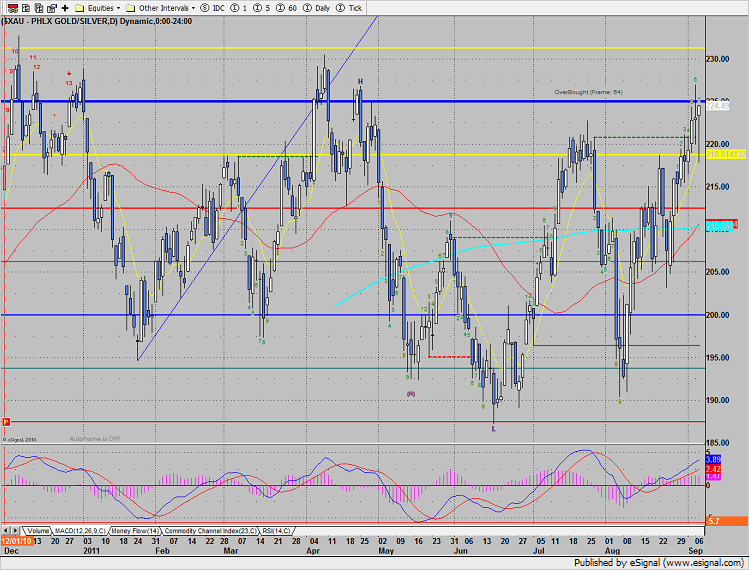 Oil tested the key $90 level, be sure to watch the DTL.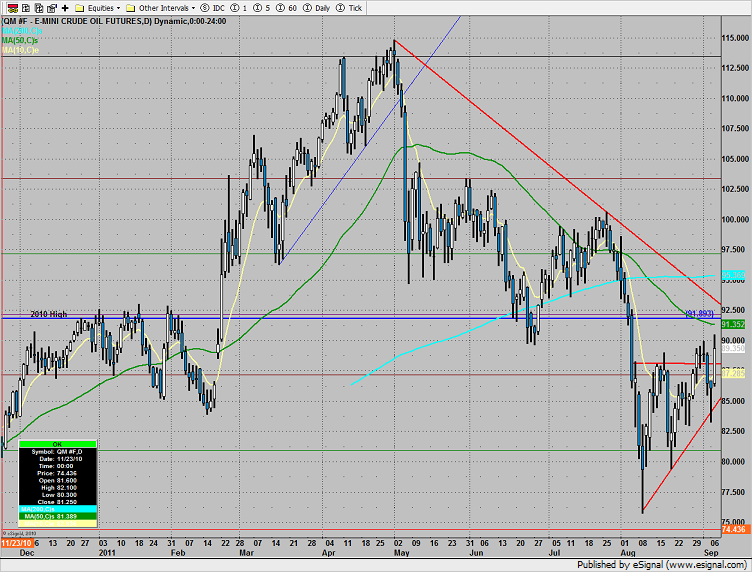 Gold saw real selling on decent volume. Price was notable disconnected from the XAU.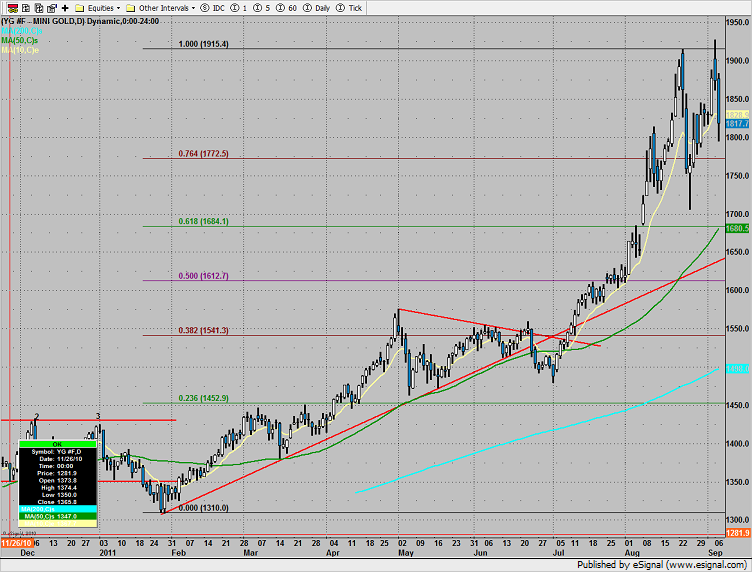 Be sure to watch the XAU/gold futures chart for a cross.