The ES had a wild ride recouping some steep program driven losses mid-day to settle flat on the day. Price has settled 3 times now in the same area so when this range is resolved it should be powerful.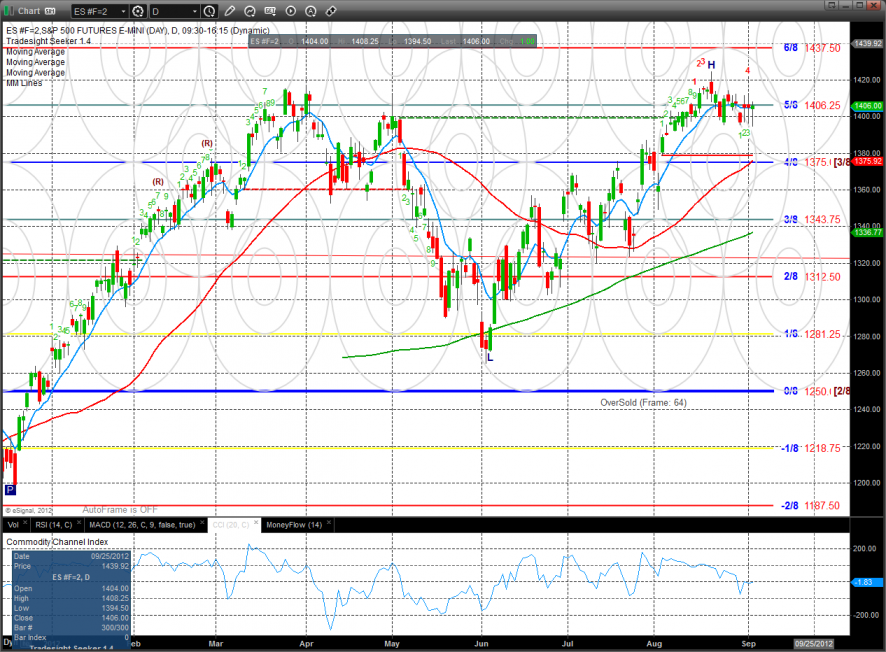 The NQ futures were slightly higher on the day with the same overall pattern as the ES. Price is still consolidating the area of the prior high. Note the key 8/8 level just above those levels.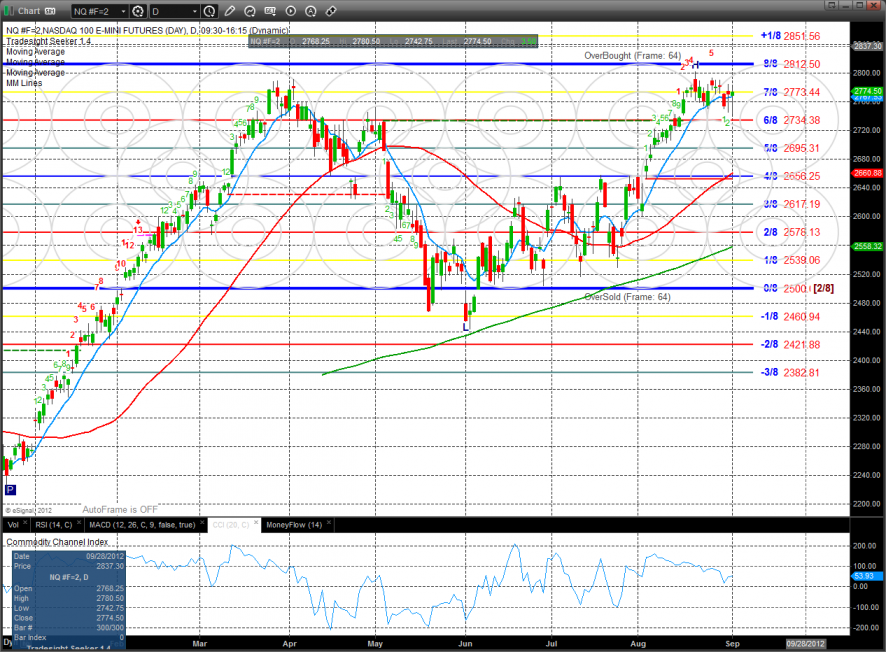 The 10-day Trin is moving towards the oversold threshold of 1.35+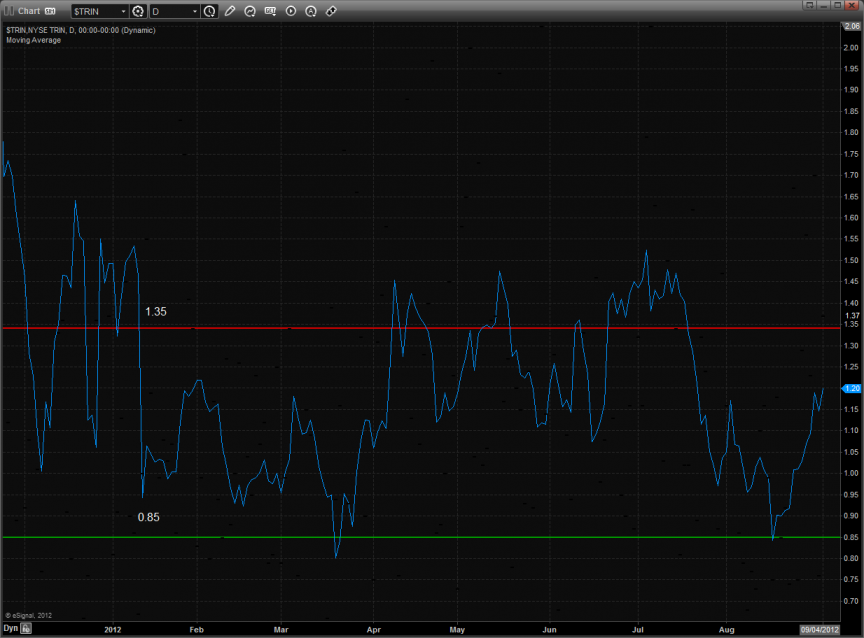 The total put/call ratio is neutral: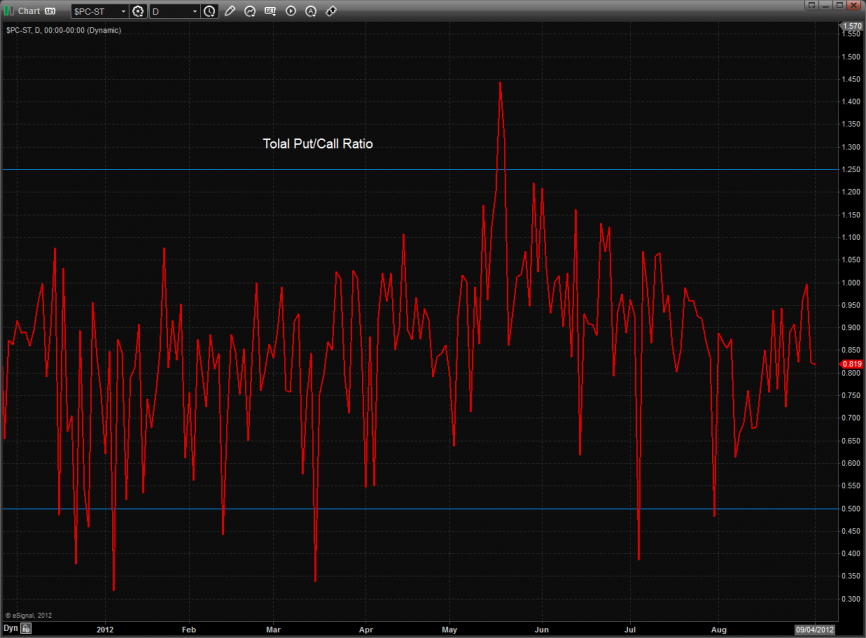 Multi sector daily chart;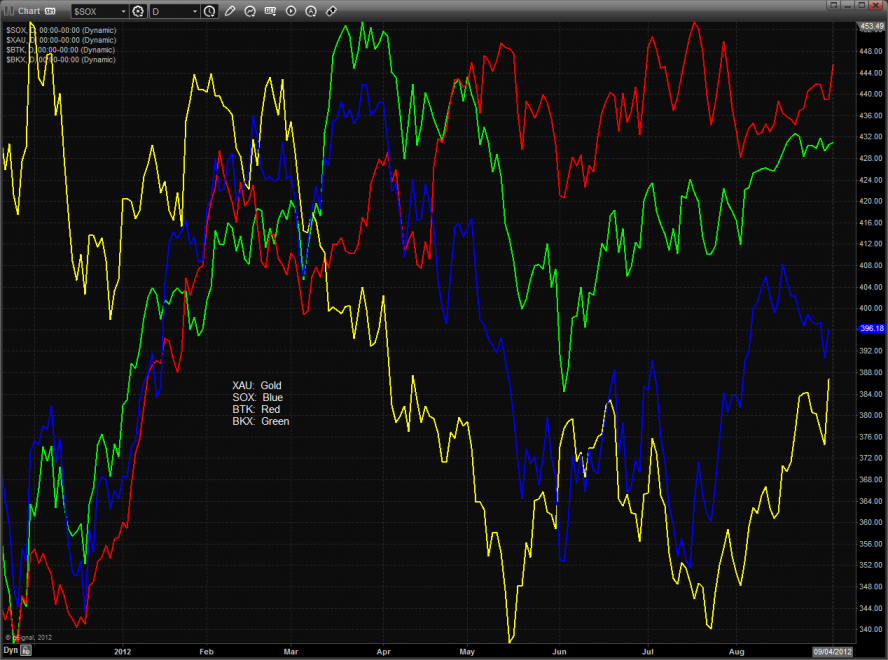 The SOX/NDX cross continues to spin its wheels and not gain any traction. Note that the pattern is setting up a reverse H & S.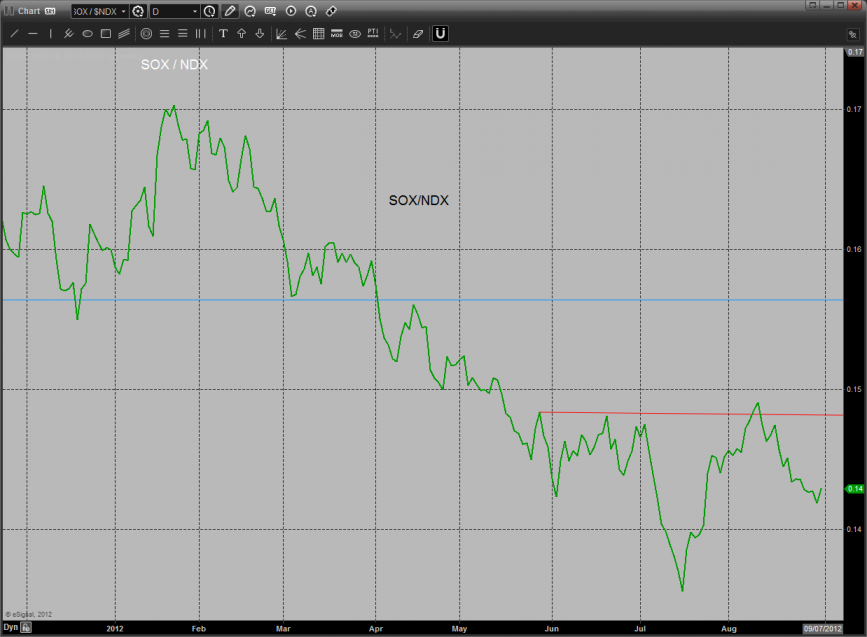 The BTK was the top gun on the day and cleared the recent trading range. The 8/8 level could be stiff overhead on the first try and may be a point of necessary consolidation.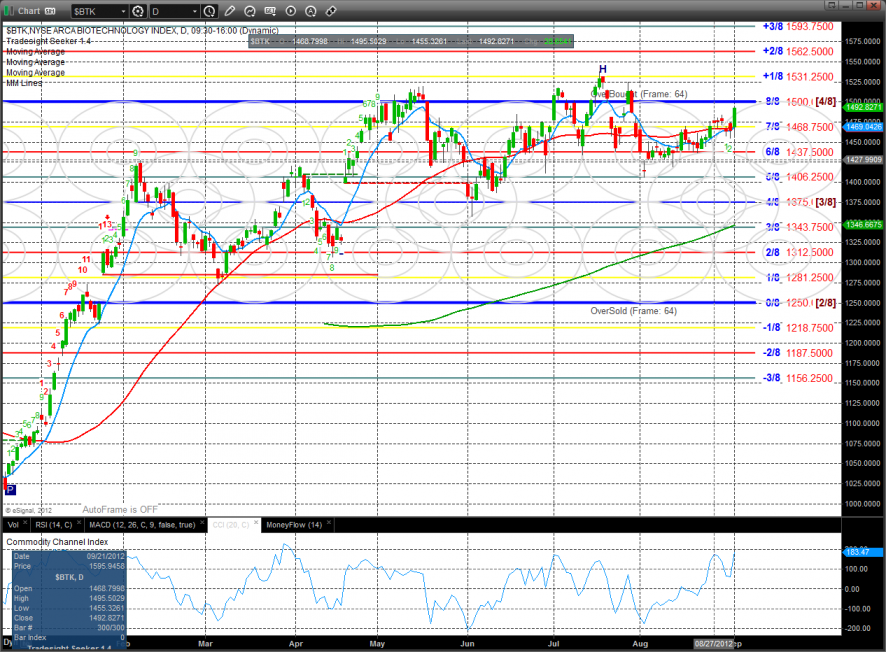 The BKX remains trapped and is likely the key to getting a resolution to the ES range.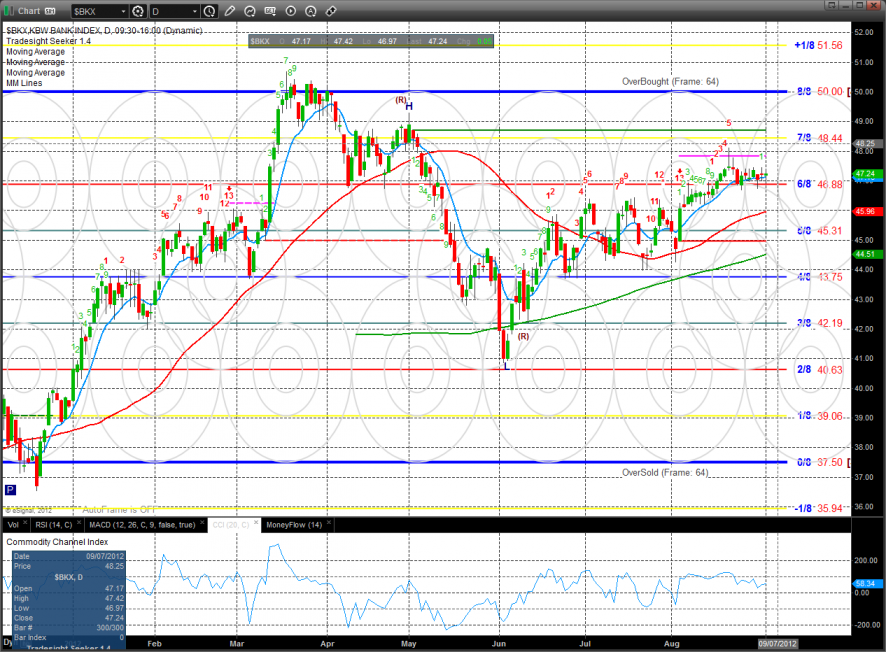 The SOX was weaker than the NDX and broad market today. This is a negative divergence and will hold back the overall NDX until the relative weakness is shaken off.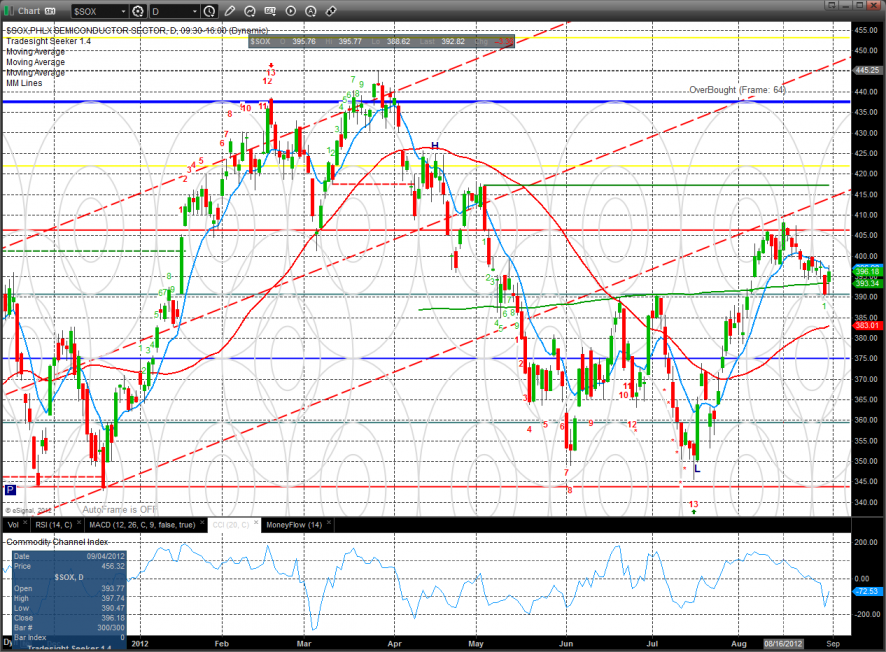 The OSX was the weakest major index and remains below the 200dma.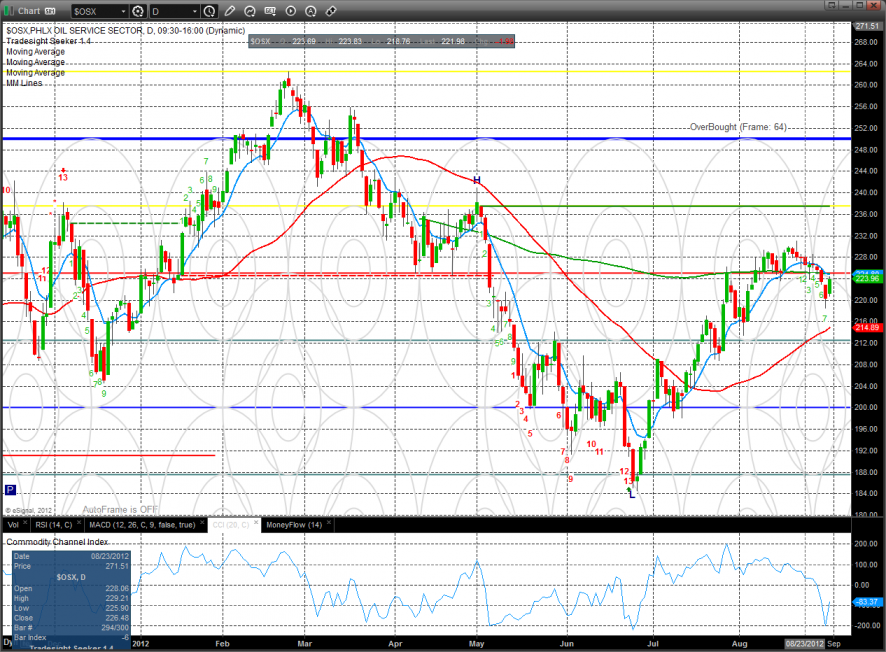 Oil: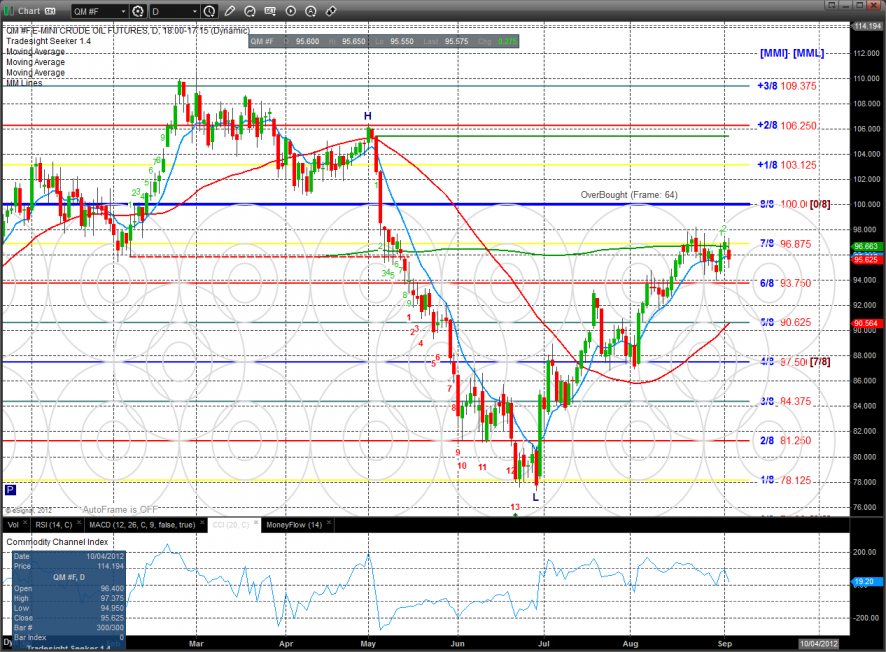 Gold has broken out and settled above the key 8/8 level. The next overhead will be the +2/8 Murrey math level. Note that the MACD is not yet overbought.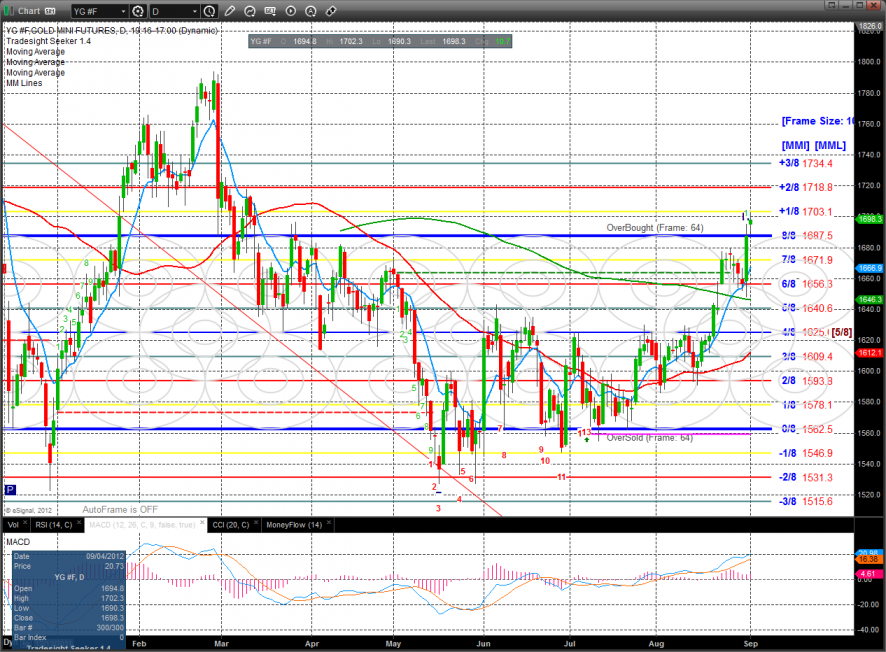 Silver has the same pattern as gold with a little more relative strength due to its higher volatility.