The SP hemorrhaged a full 40 handles most of which coming after the Fed announced "operation twist" that was greeted by the market with a Bronx cheer. Price is back below the lower channel boundary. Note that on the Seeker this was a fresh price flip to the downside.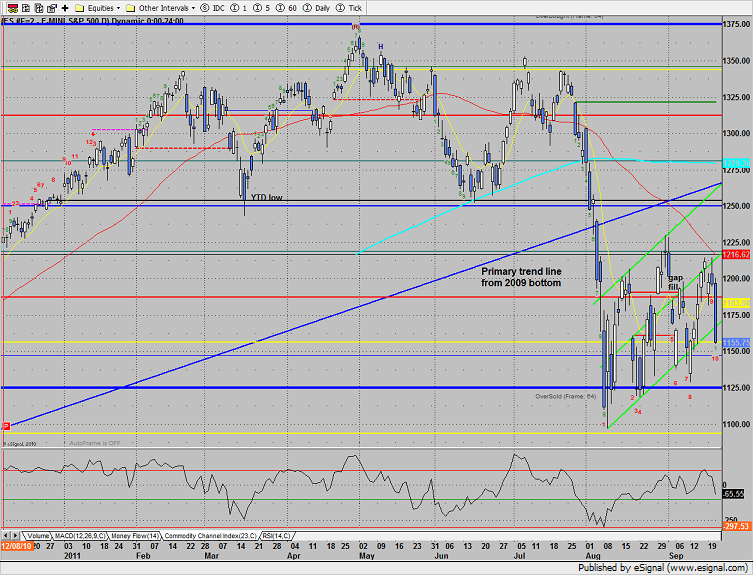 Naz lost 51 on the day and is in much better technical condition than the broad market. But things can change fast. The CCI has recorded a lower high and a downturn from here could get momentum rolling to the downside.


The 10-day Trin got a hard pop because of the high reading from today's close. Wednesday, the Trin closed at 3.92 which favors a gap up Thursday morning.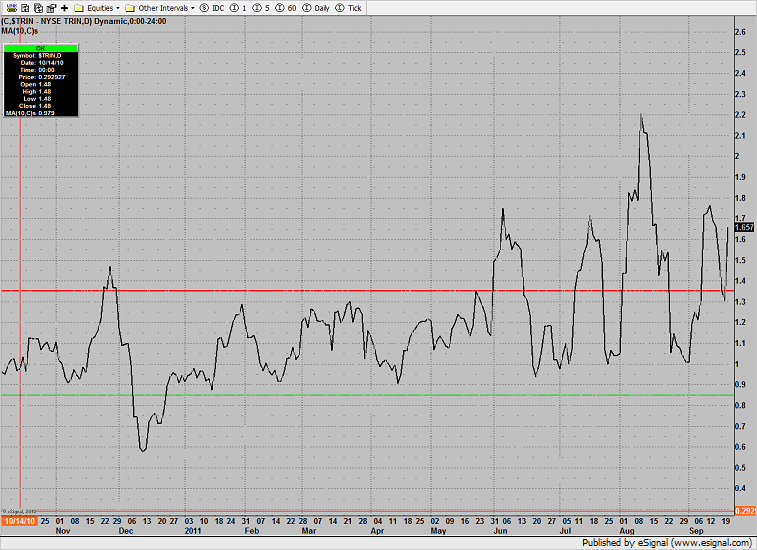 The OSX is lagging oil futures which is generally bearish for oil prices.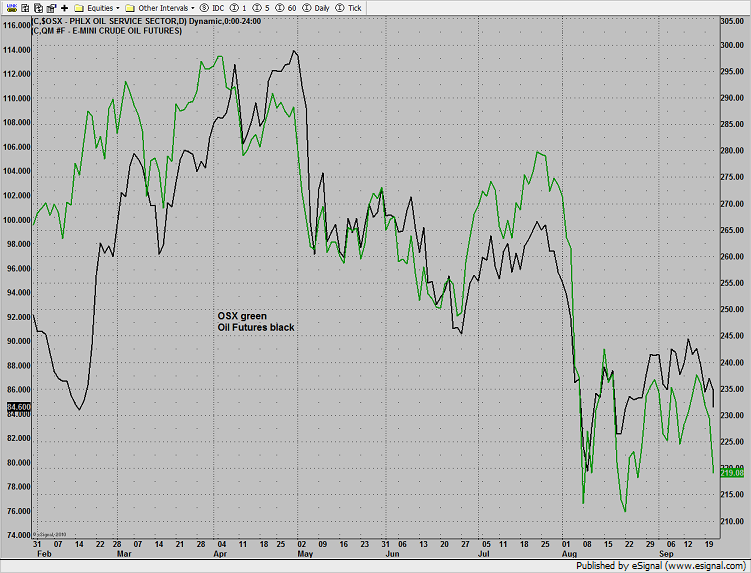 The SOX is bearishly lagging the NDX: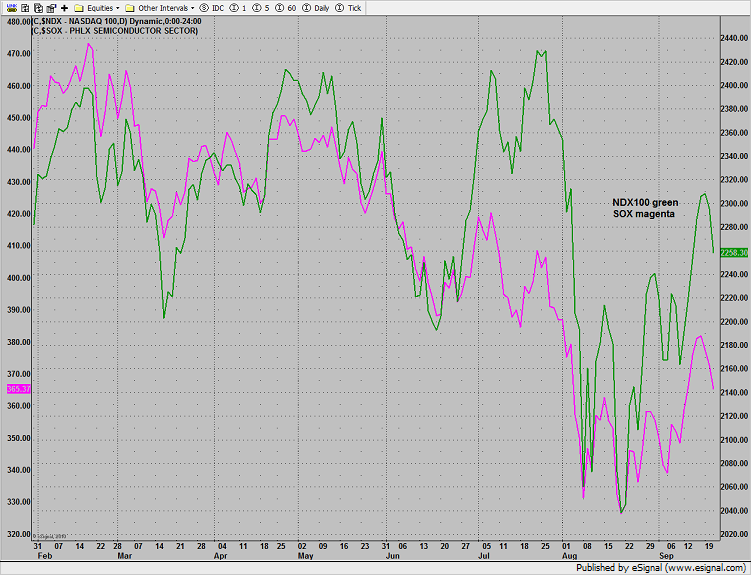 The BTK is still within the same pattern.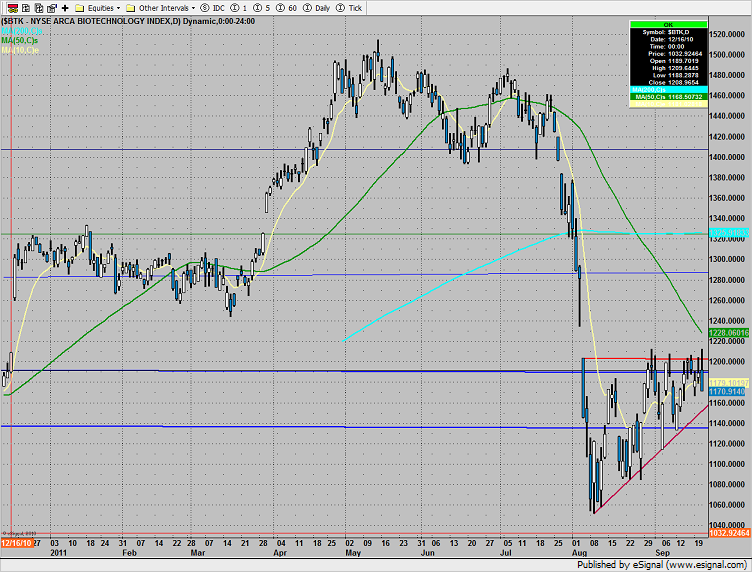 The SOX remains in the same downtrend. Next support is the channel midpoint or 360.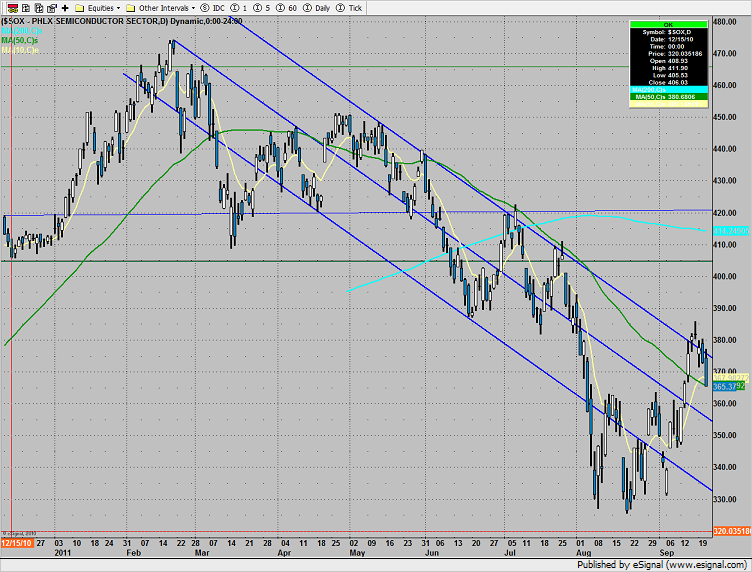 The XAU settled at the week's low and the 50dma.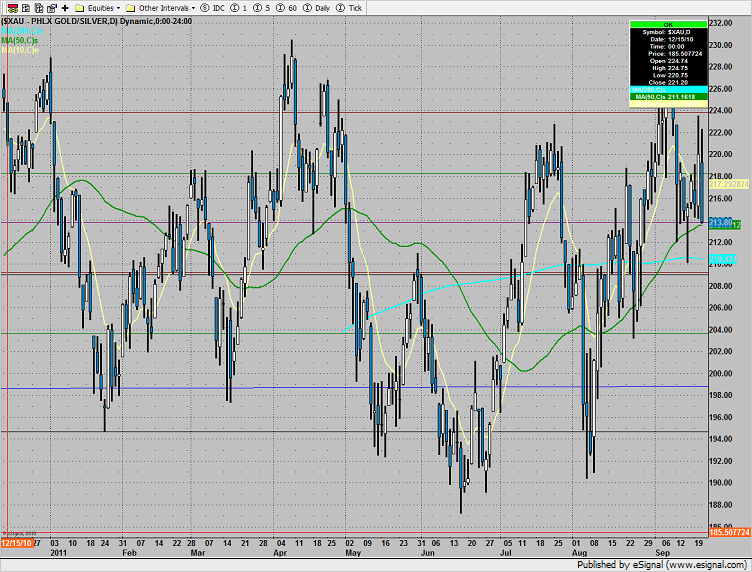 The OSX got bombed down 4.5% and broke down through the triangle pattern. The next important area is the August low around 211.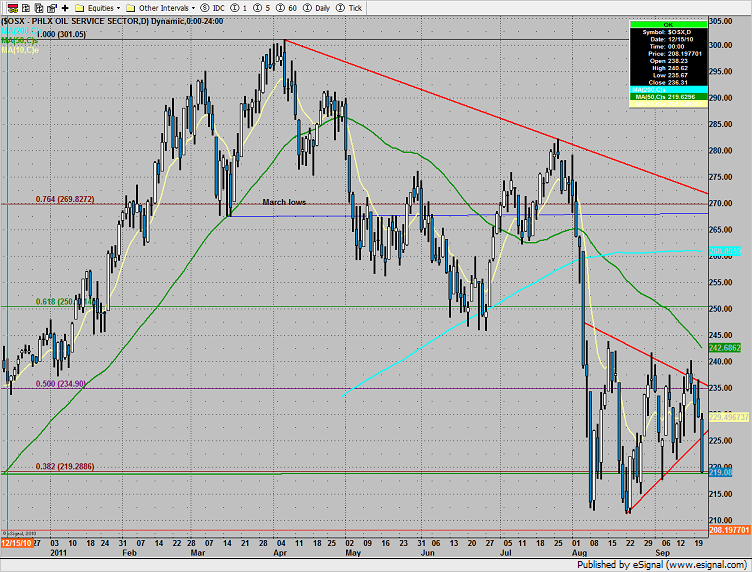 The BKX collapsed 5.5% and is threatening to break to new lows on the year. The only bullish conciliation is that price did not record a new low close and recorded a Seeker 13 exhaustion buy signal.