The ES treaded water ahead of option expiration Friday. There is nothing new technically and the chart has posted a couple of very small range bars that have worked off the large impulse from last week.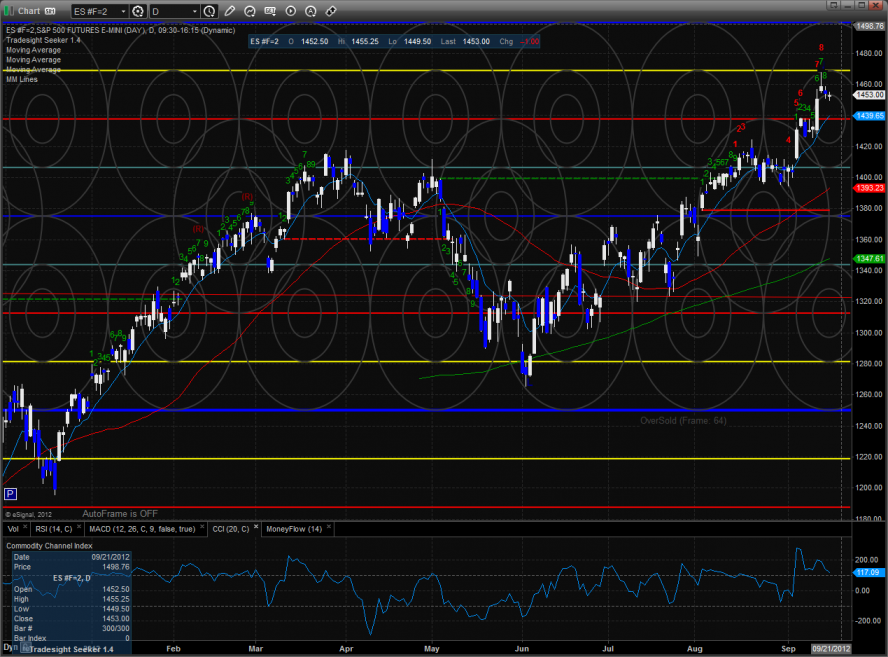 The NQ futures were a little stronger than the broad market and were higher on the day by 4 handles. Note that the Seeker countdown is now 12 days up.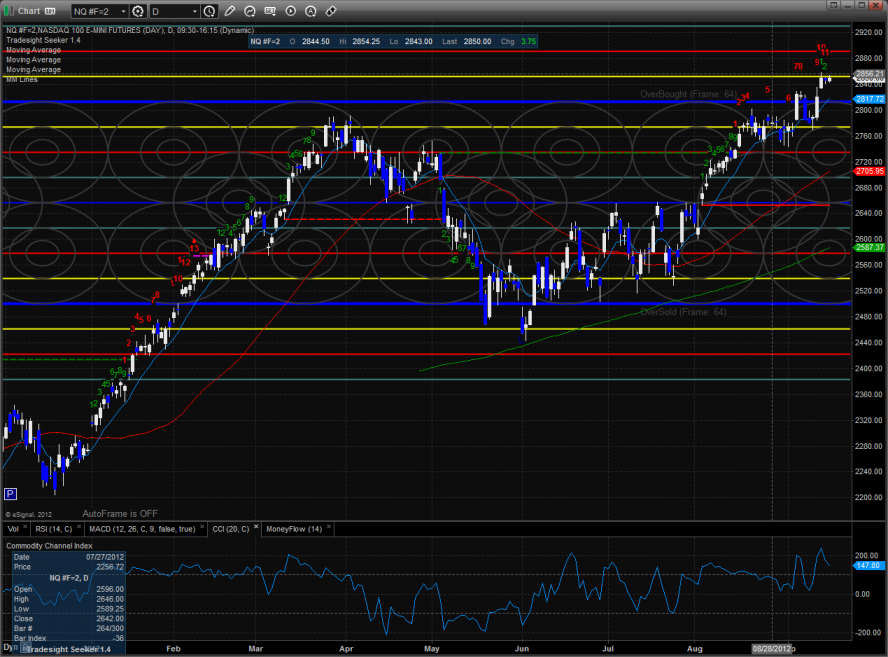 10-Day Trin still has overbought energy: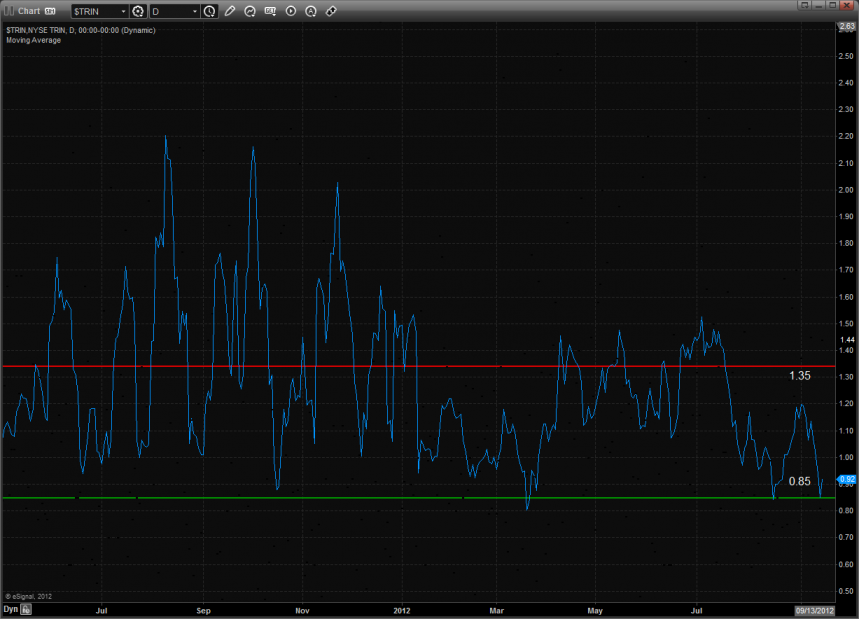 Total put/call ratio:
Pc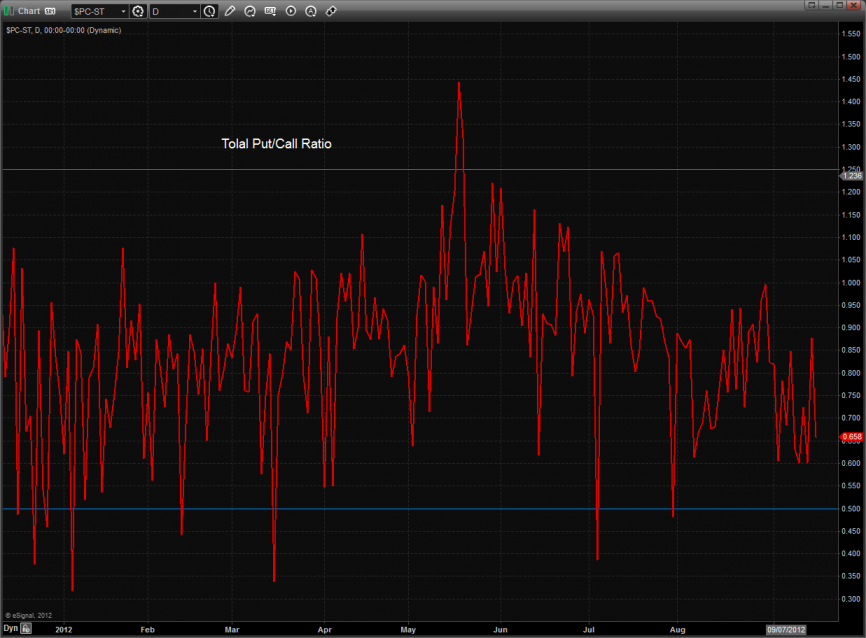 Multi sector daily chart: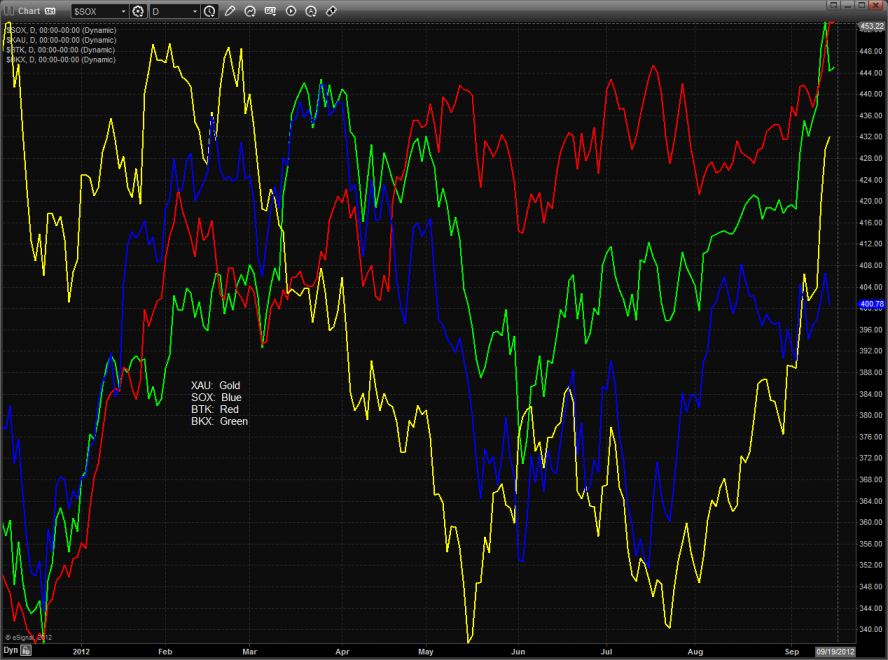 The SOX is still relatively weak and a real issue for the broad market.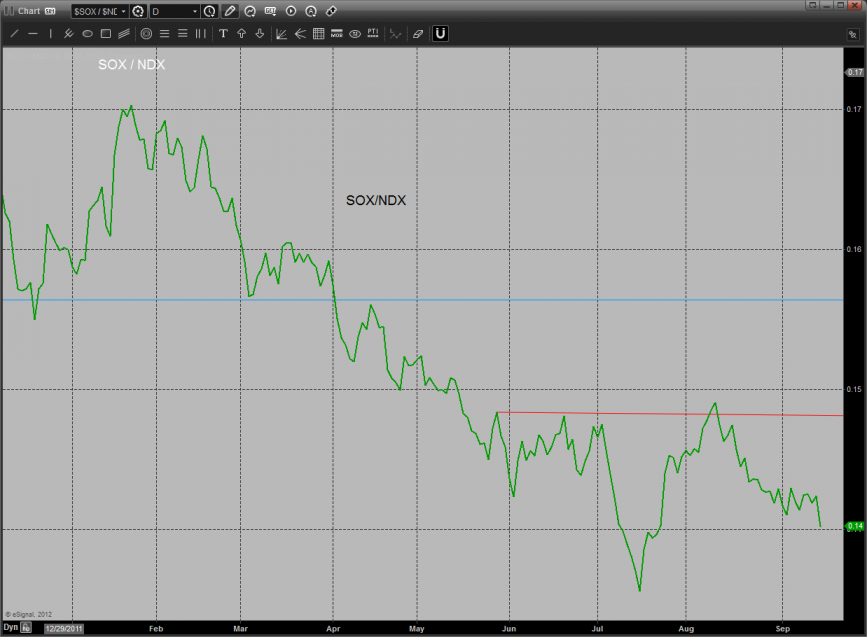 The XAU was the top gun on the day and made a new high on the move. The next trade-to-target will be the 8/8 level.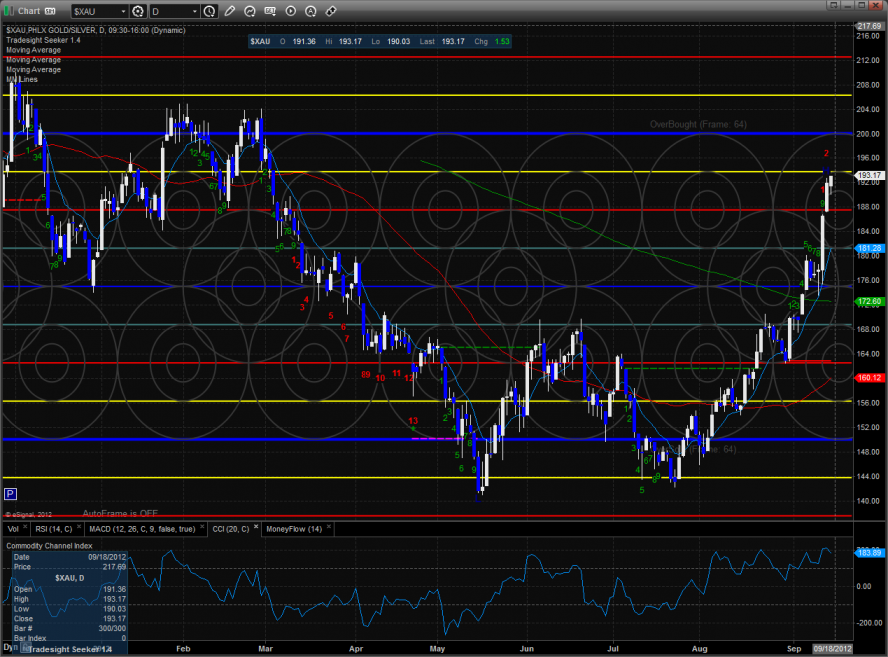 The BTK is making new highs on the move and the CCI has more room before it gets terminally overbought.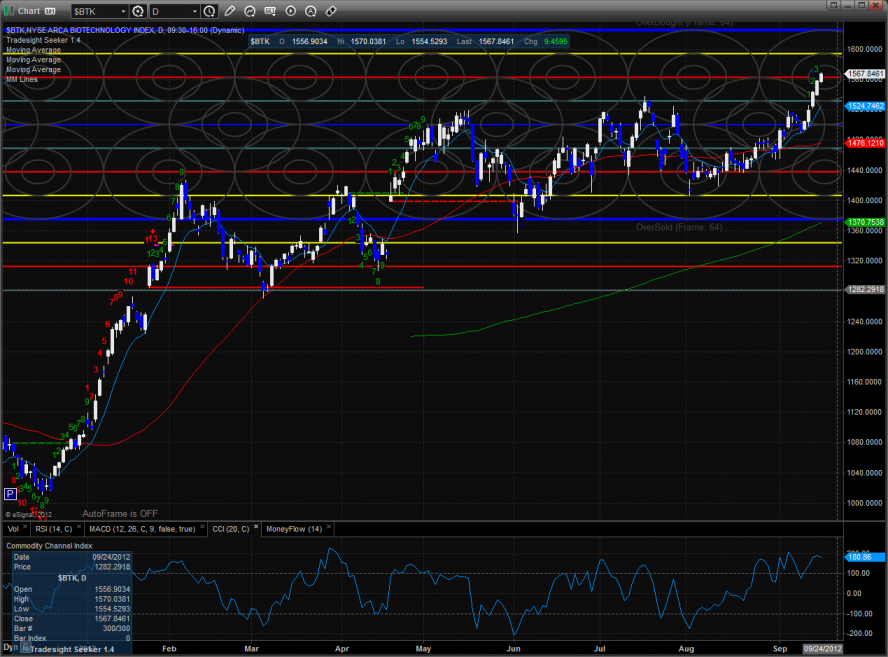 The SOX was down small and is still trapped below the 8/8 level.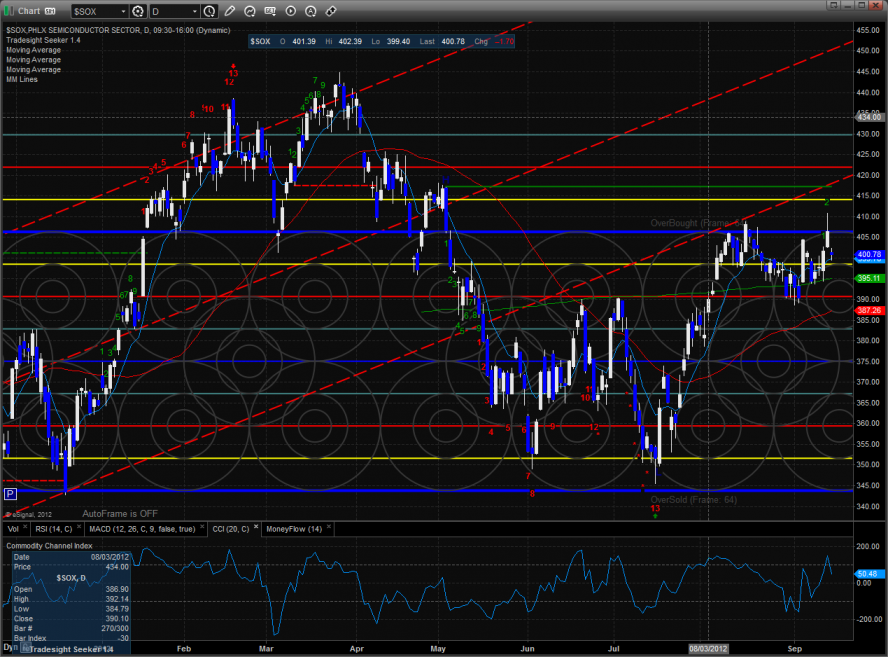 The BKX is setting up for a Seeker sell signal. Keep a close eye on this key indicator.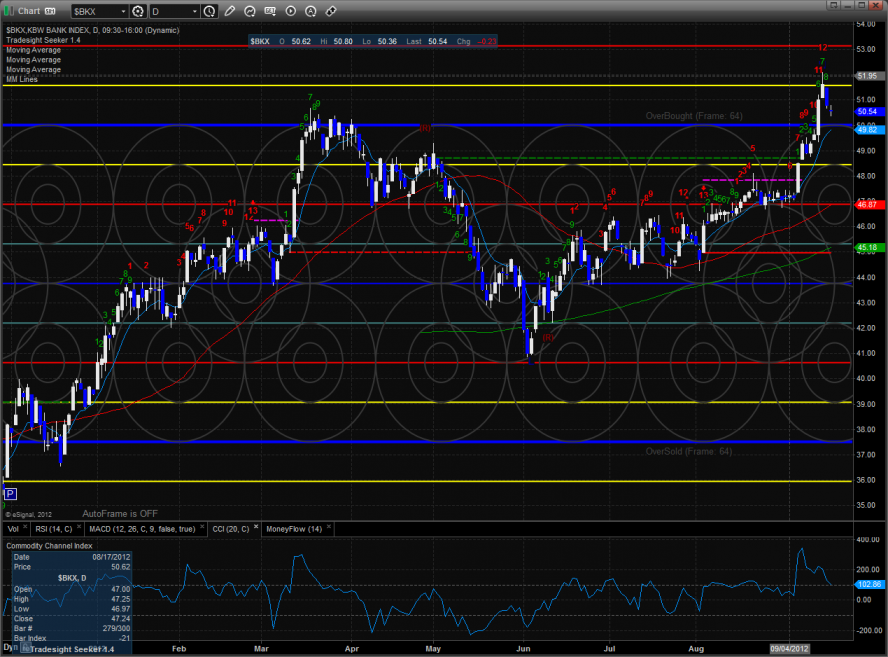 The OSX was weaker than the broad market and is now 8 days up.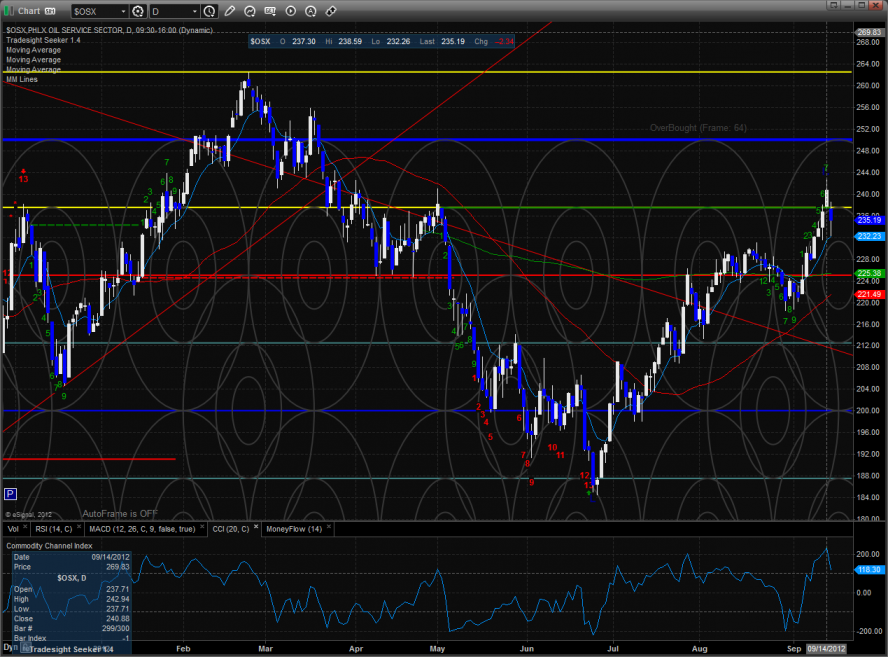 Gold: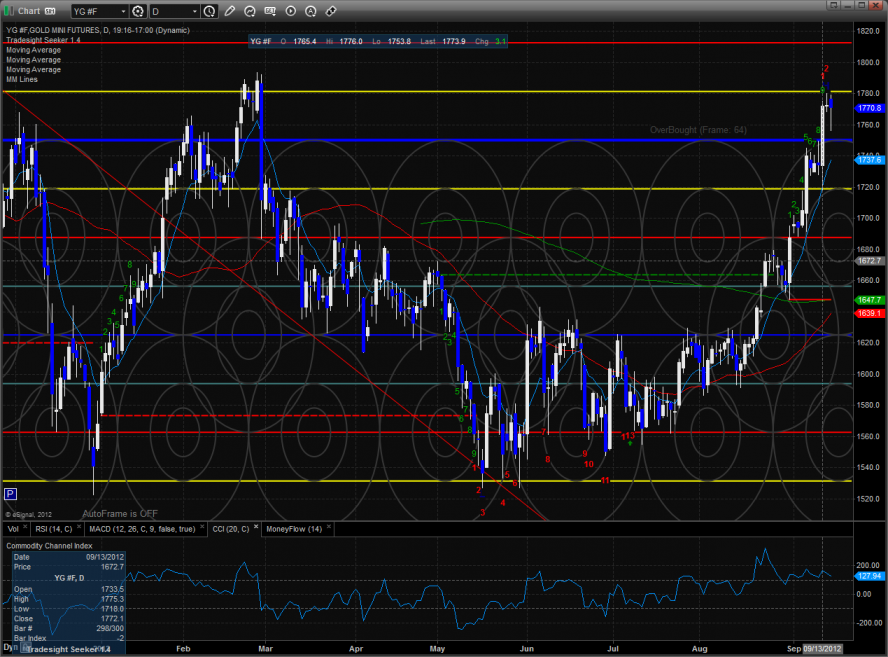 Silver: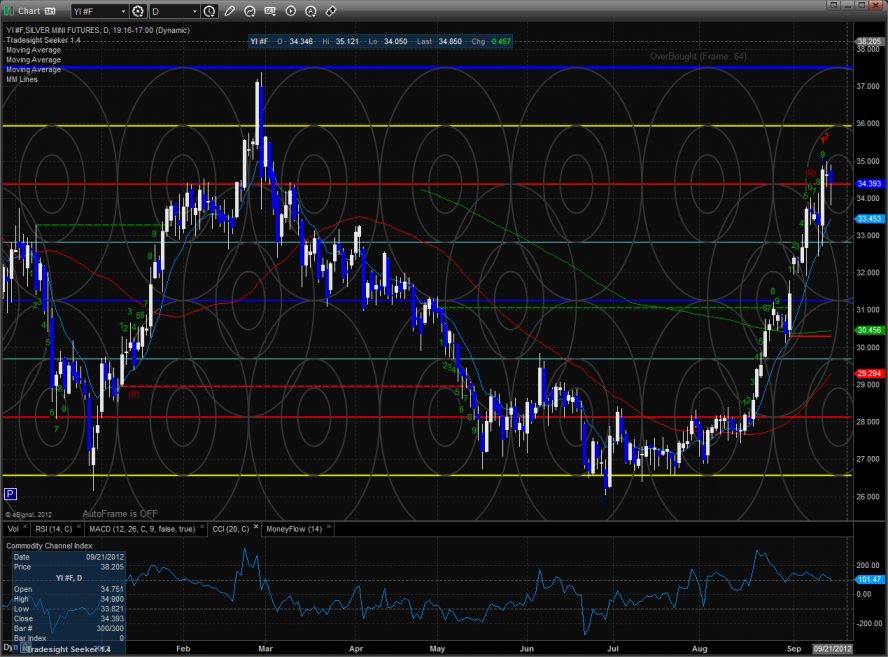 Oil: