The ES was higher on the day making a new high close on the move. Note that the gap from Tuesday is still open and not yet filled.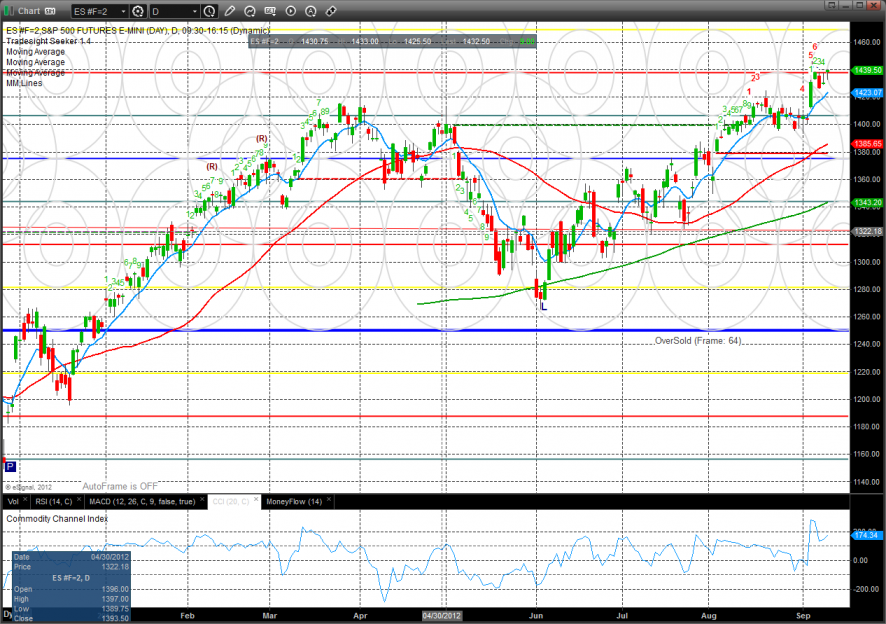 The NQ futures were higher by 17 but still have a MACD that is pointing lower. Price closed indecisively right at the 10ema. The major averages were likely waiting on word from the Fed who will communicate any policy changes on Thursday afternoon.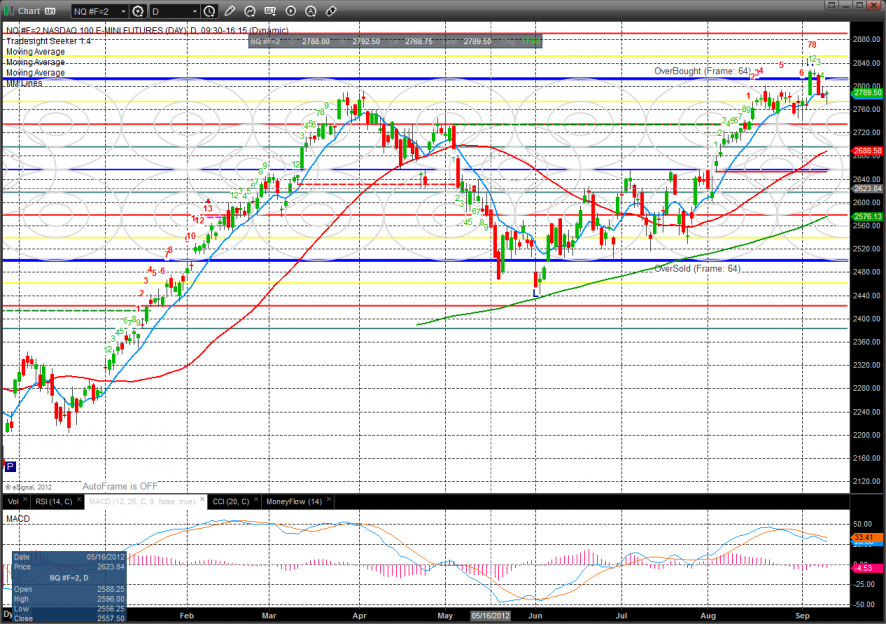 The put/call ratio has a downward bias but has yet to record a climatic close.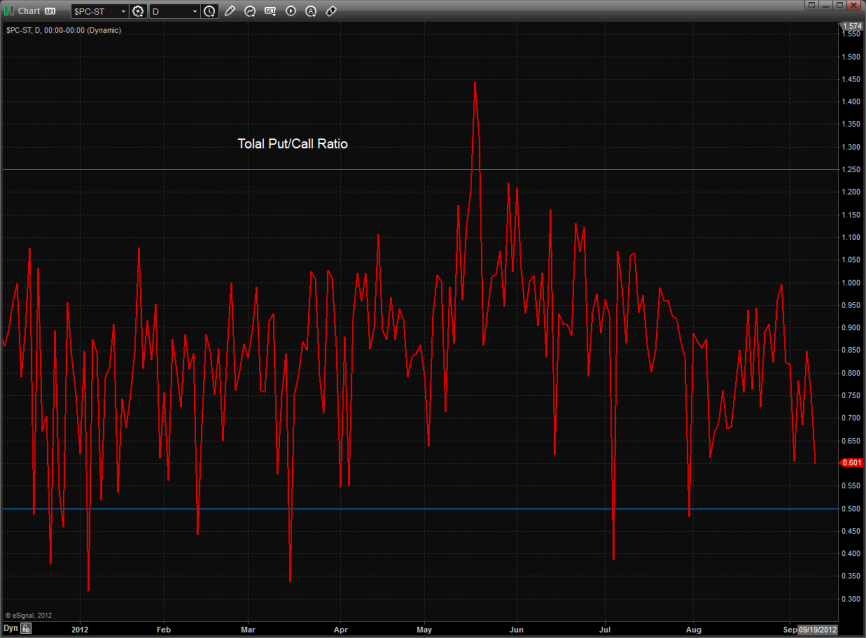 Multi sector daily chart: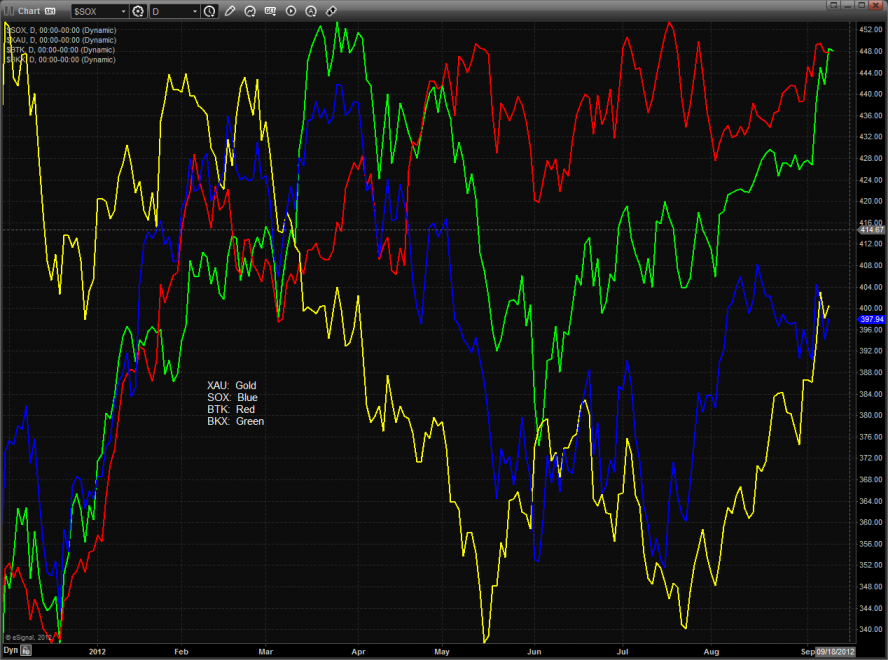 The SPX bullishly made a new high vs. the defensive TLT which is what one should expect after a new high close in the broad market. There is no divergence here.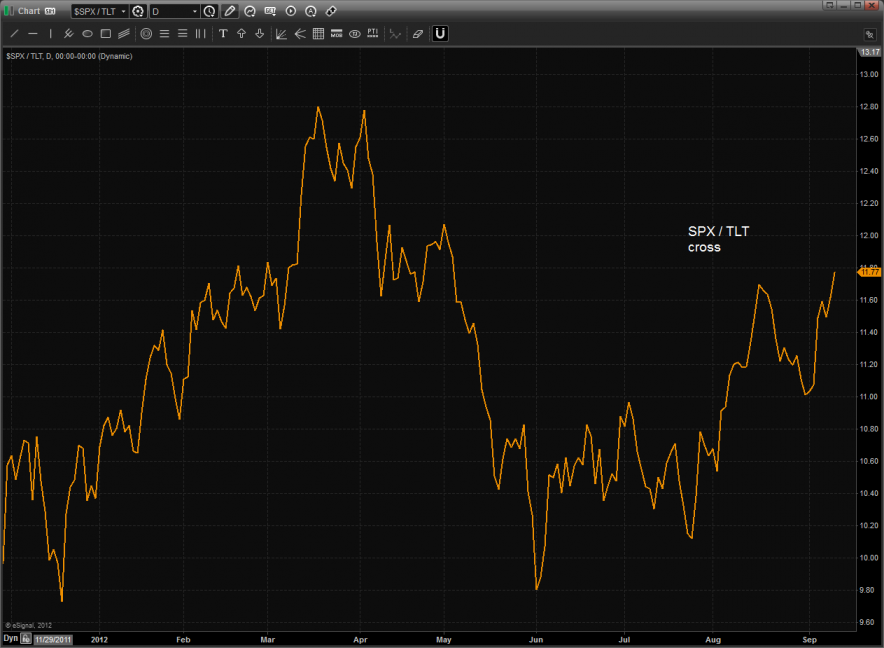 The SPX/NDX relative performance chart shows relative weakness in the NDX which is a divergence and needs to reverse for the SPX to follow through.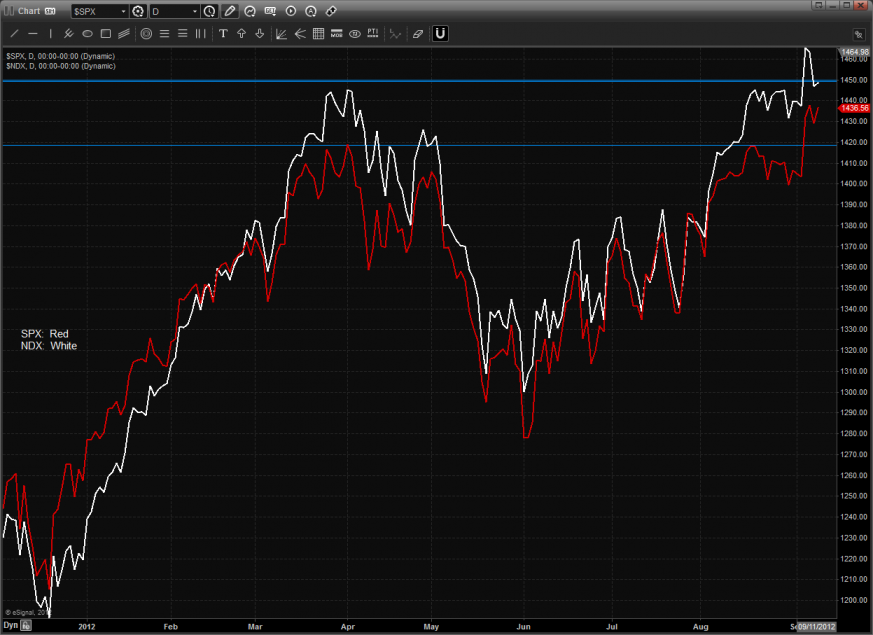 The BTK was the top gun on the day but since no new high was produced there is nothing new technically.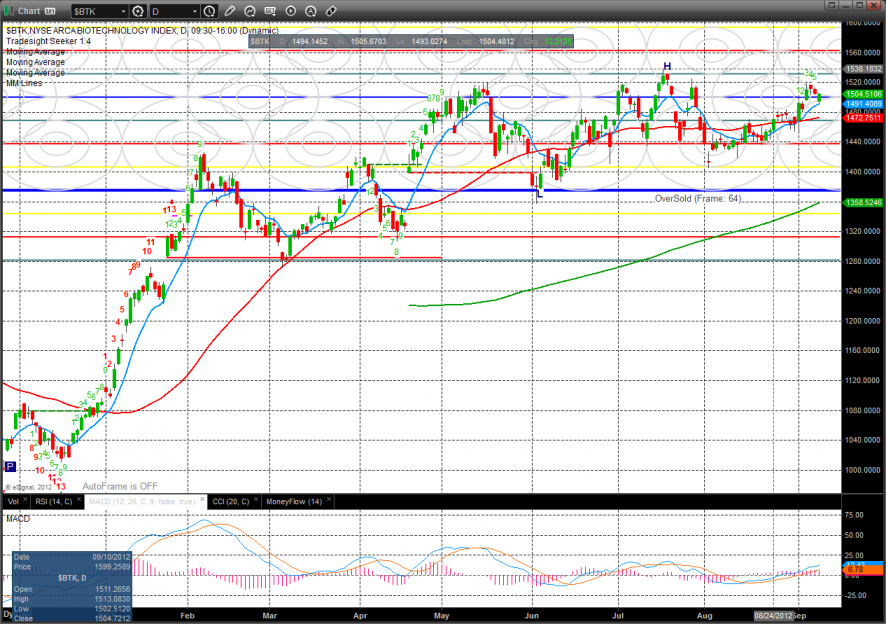 The OSX was nicely higher on the day and at this point in the cycle should be showing leadership. The static trend line is the key overhead.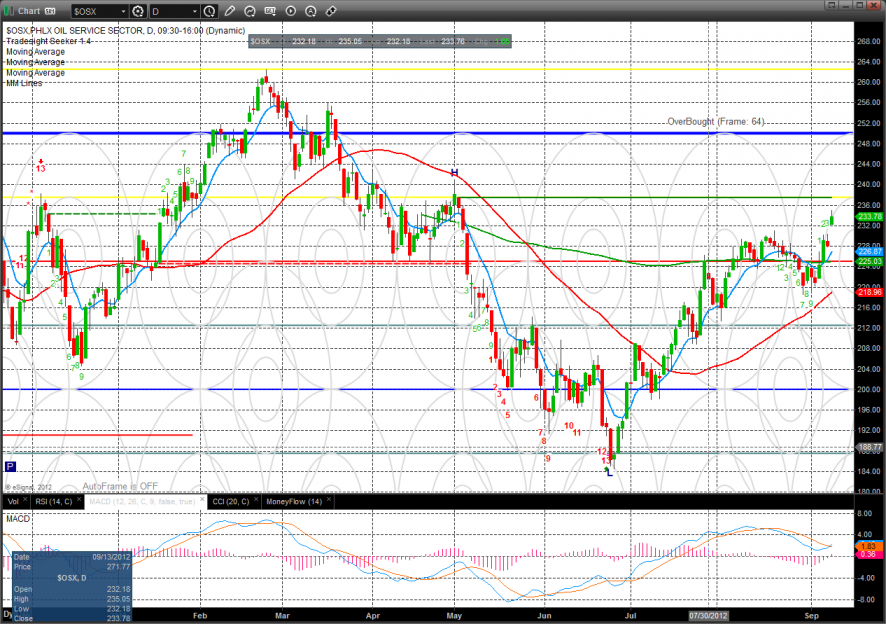 The defensive XAU recouped a huge intraday drop and settled just above the open today.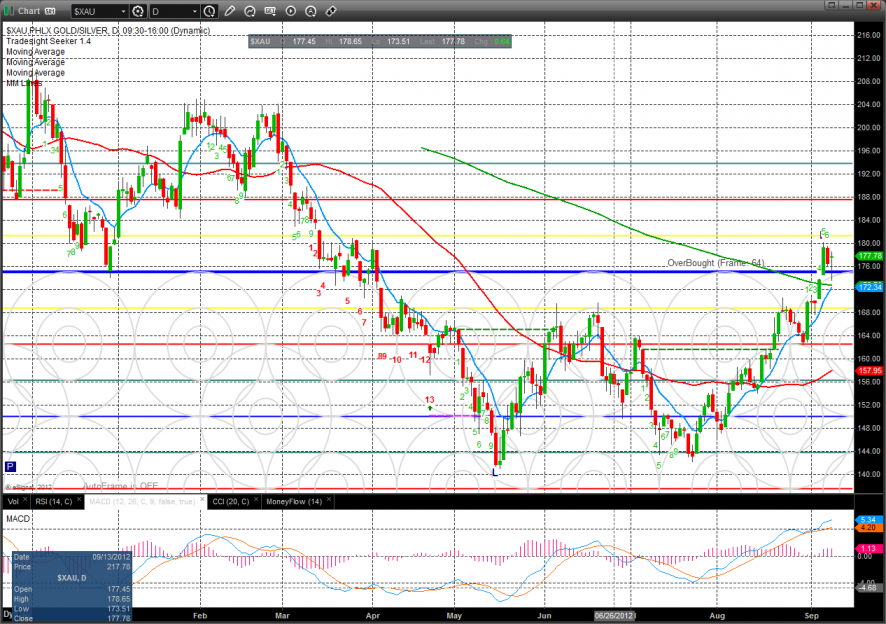 The SOX really lagged all of the indexes and was only higher by one on the day.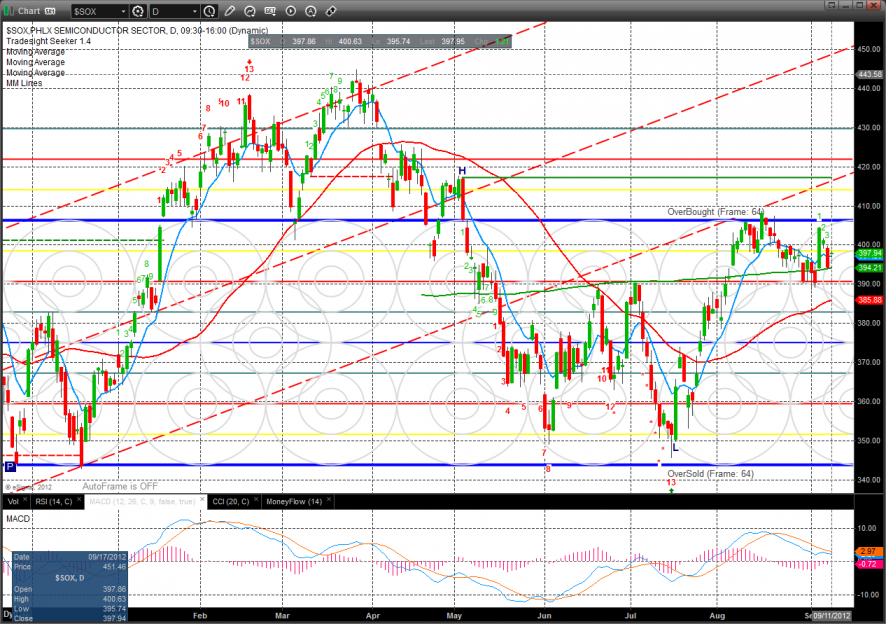 Oil: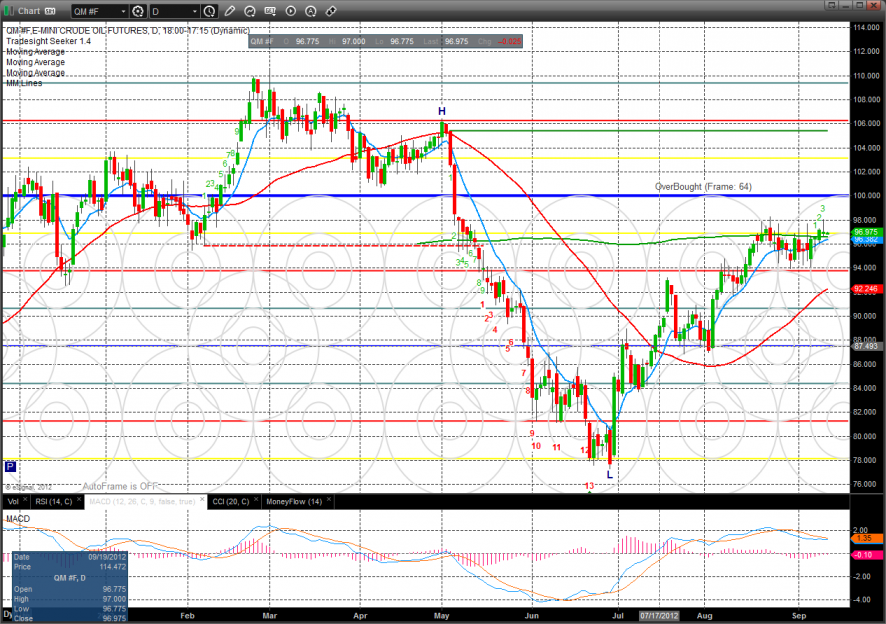 Gold: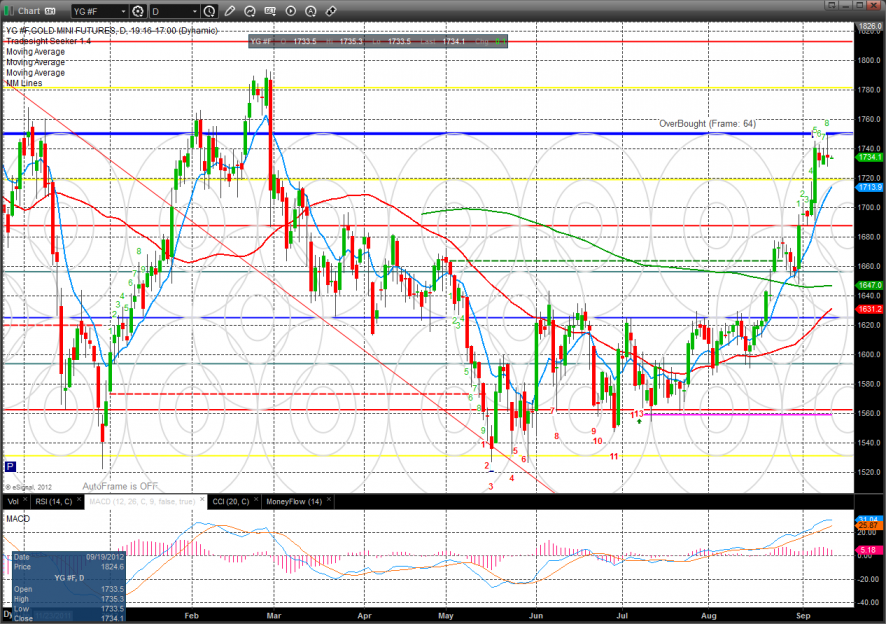 Silver: