The SP was lower for most of the session but put in a reversal day to close plus 5 handles. The lower boundary still has not been violated on a closing basis. Continue to use the channel for guidance on price.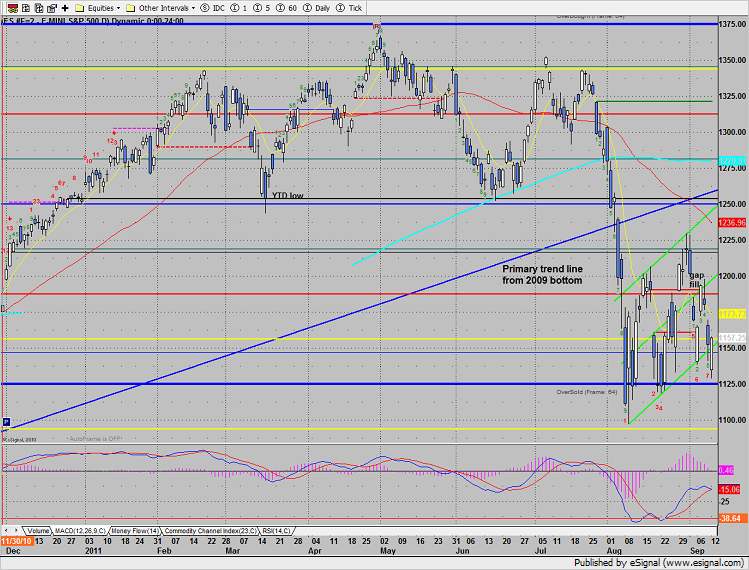 Naz was higher by 26 on the day fueled by a semiconductor takeover. Just like the SP the Naz is working within a price channel. Be sure to keep on top of where price is relative to the channel.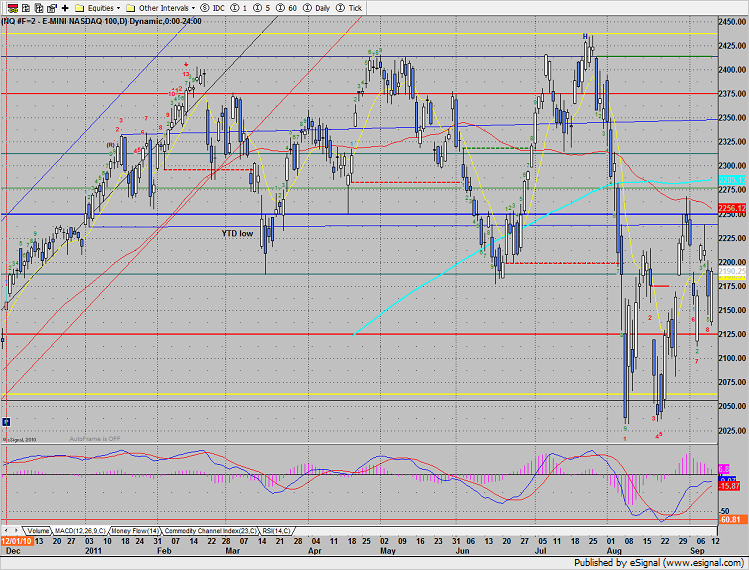 Multi -sector daily chart: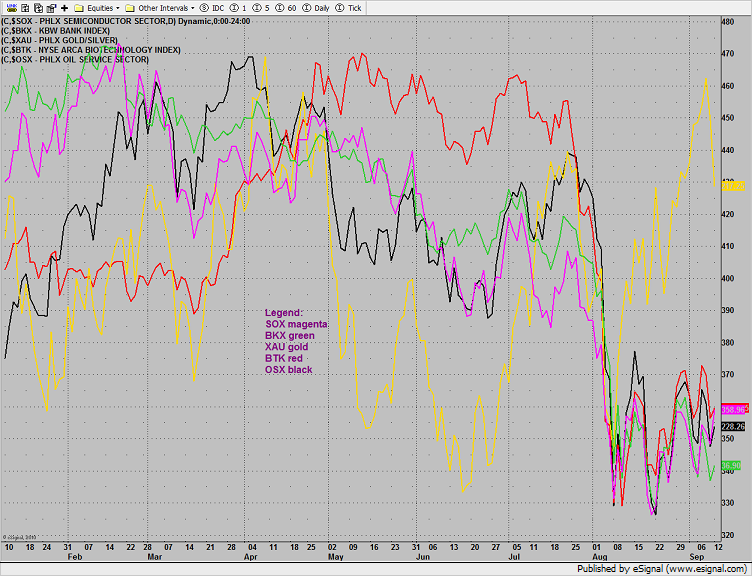 The put/call ratio is pulling back from a >1.30 reading on Friday.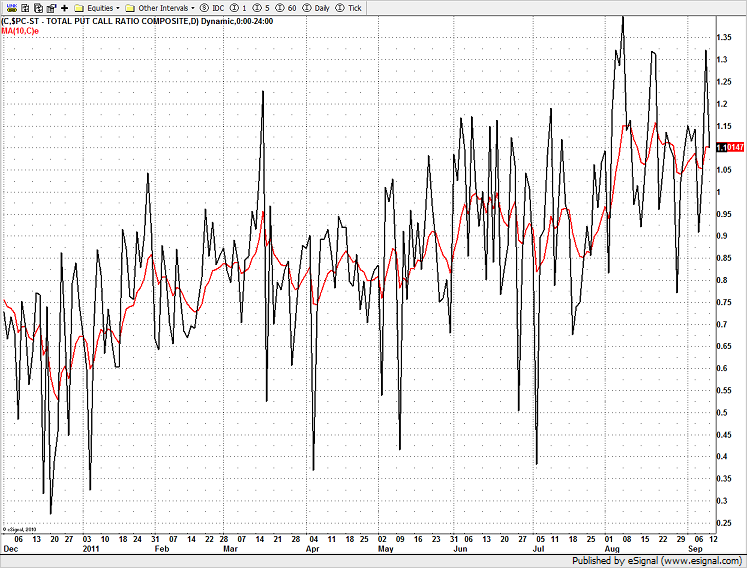 The NYSE cumulative A/D line is still trading in step with price which is not bullish but perhaps just as importantly leading to the downside. This is very important because the A/D line is a leading indicator.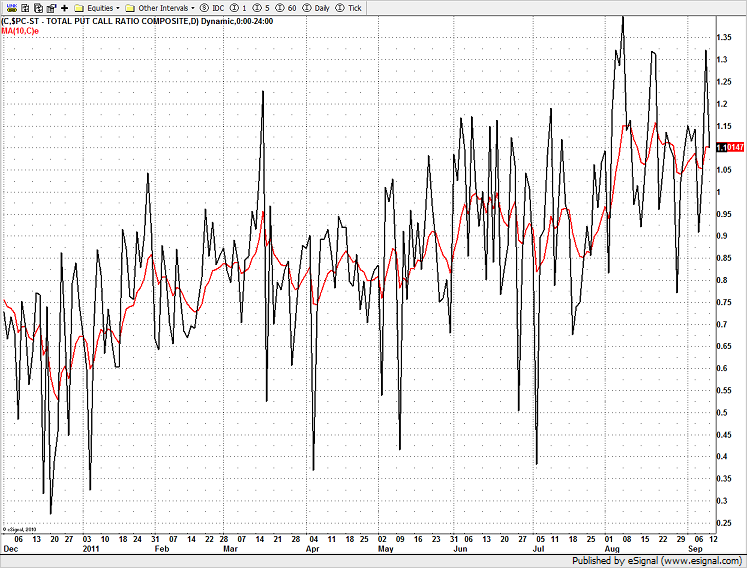 The SOX was the top gun on the day, settling close to the top of the trading range. Fresh leadership after the takeover pop would be really very positive for equities.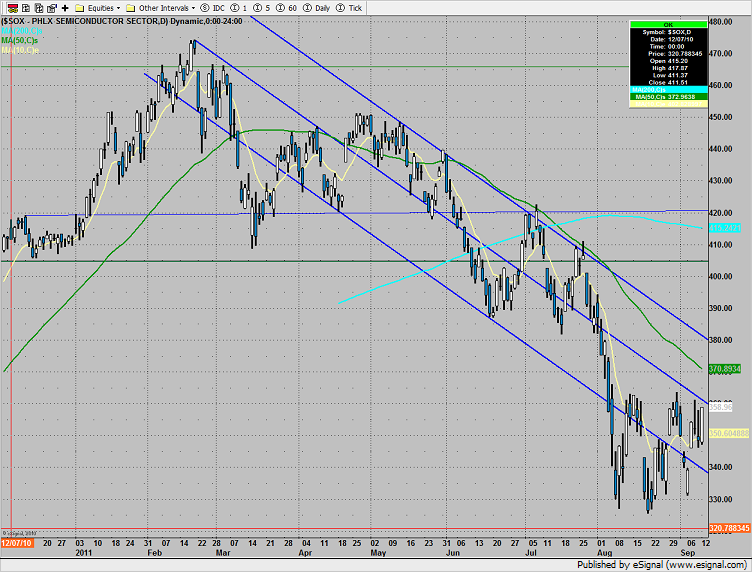 The BKX was stronger than the market but is still nowhere positive on the chart. It is still a very sloppy pattern. The chart sill needs a few more weak candles to record 13 bars down for a Seeker buy signal.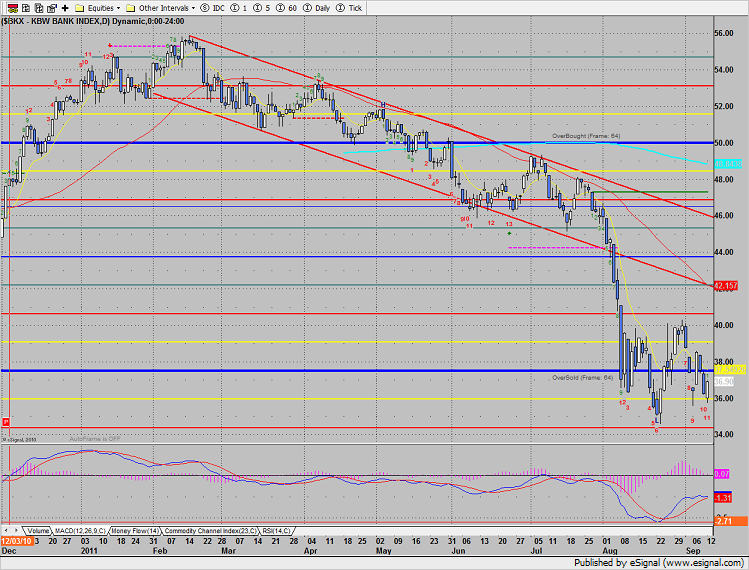 The OSX is winding up in a triangle. Key resistance remains around 245.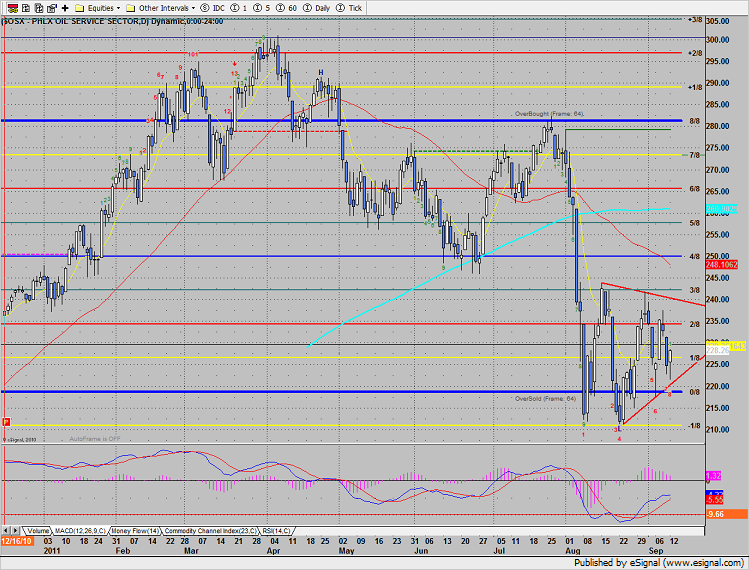 The BTK is tracing out the same failure pattern. Keep a close eye on the lower DTL.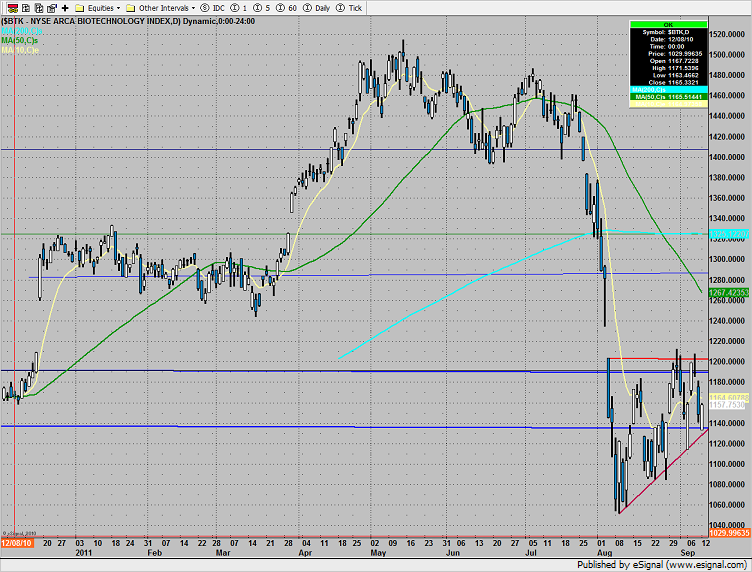 The XAU was the last laggard on the day down 2.6% and a source of funds. This could be a velocity break in the works because it tested the active static trend line on candle one.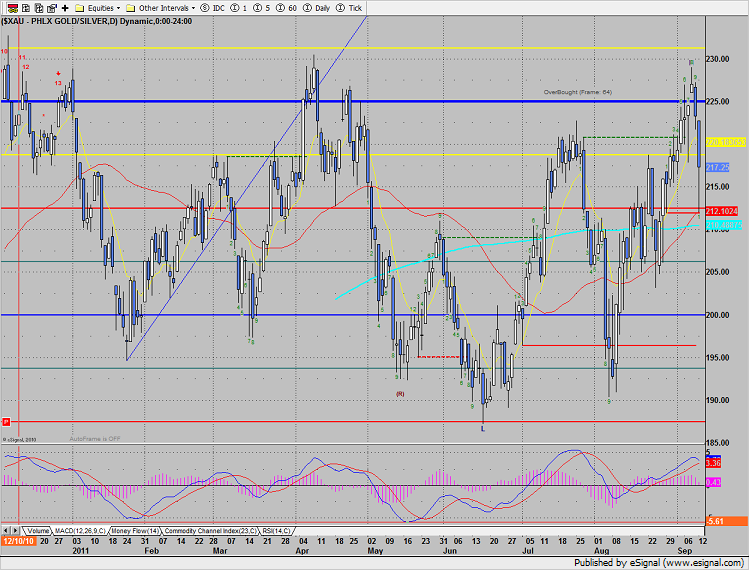 Oil: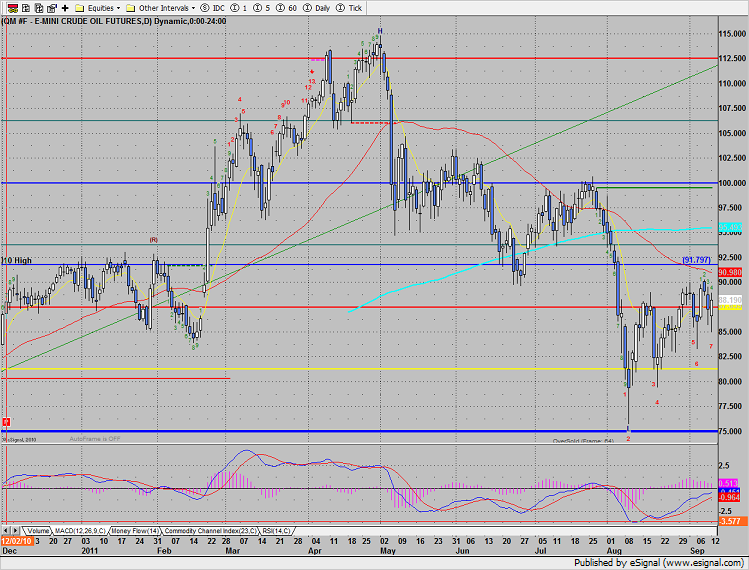 Gold was lower by $41, note the trend channel.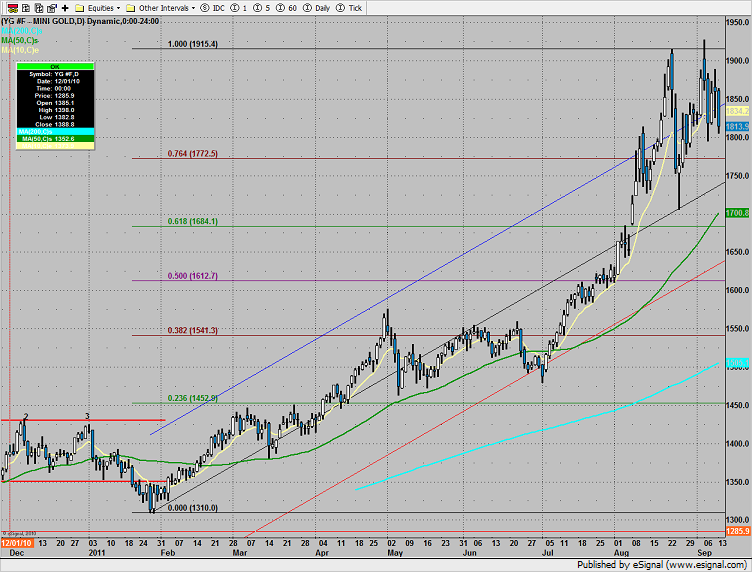 There was a strong (bearish) cross in the XAU/gold futures chart: