The SP finished the day higher by 13 in a very sloppy low volume day. Price gapped higher, and bearishly closed below the open. Note that price touched and then was rejected by the upper trend channel. A camouflage sell condition is in place.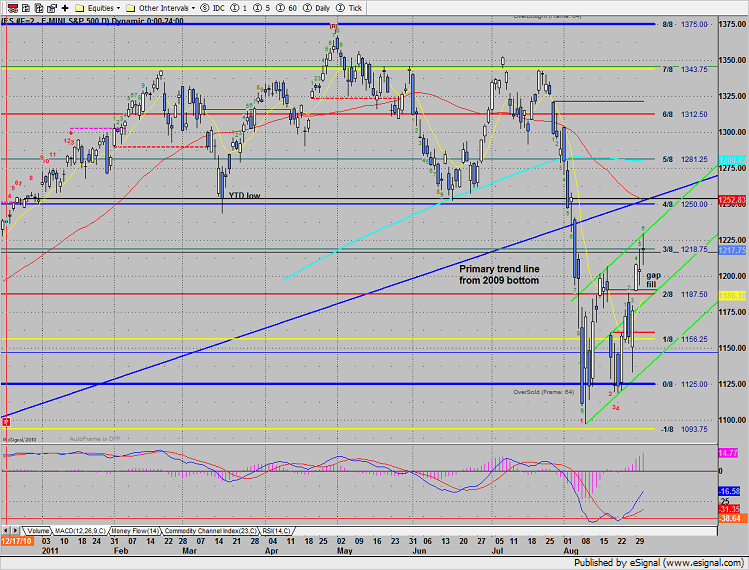 Naz touched the 50dma but was rejected and settled with a camouflage sell signal.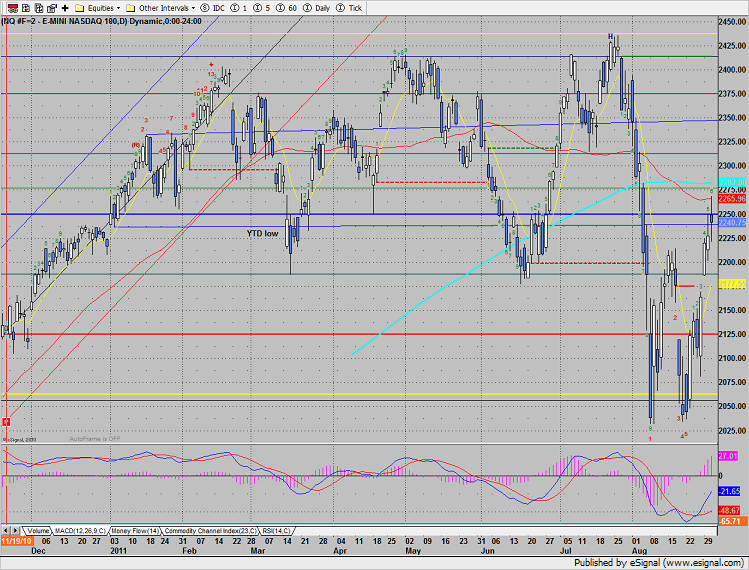 Multi sector daily chart: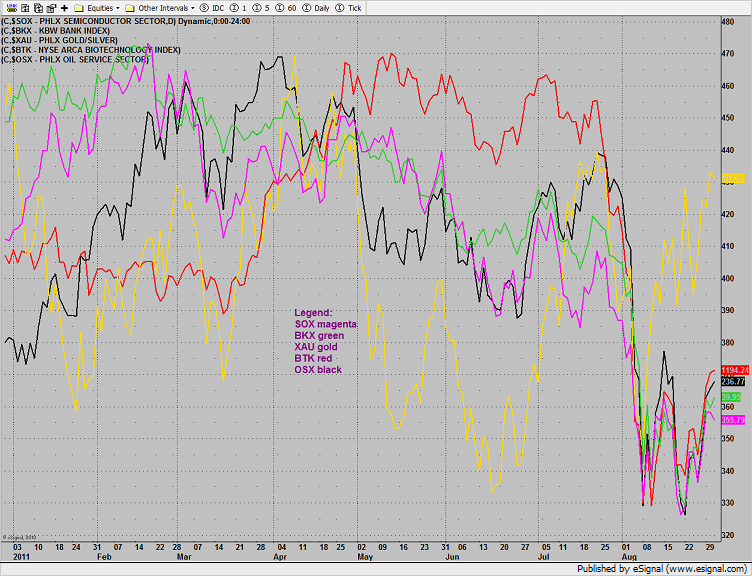 The broker-dealer index was the top performer but was unable to close the gap.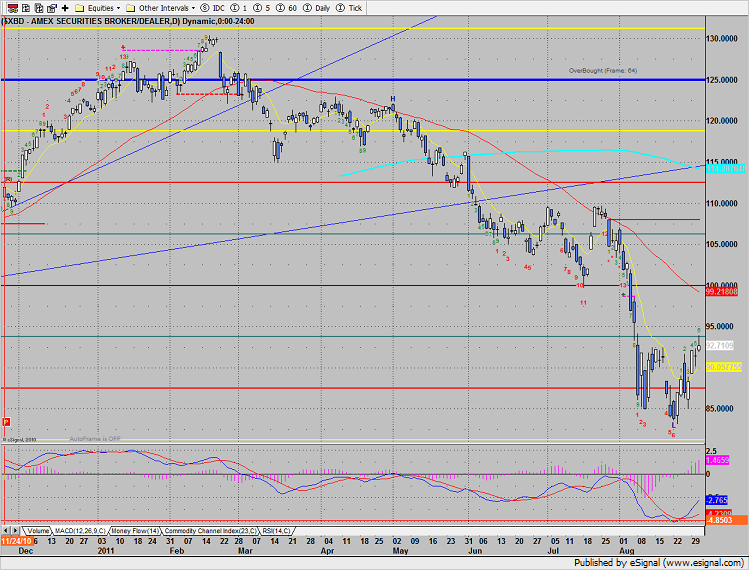 The BKX was higher on the day and outperformed the broad market. Note that price tested the key resistance level but didn't exceed it on a closing basis.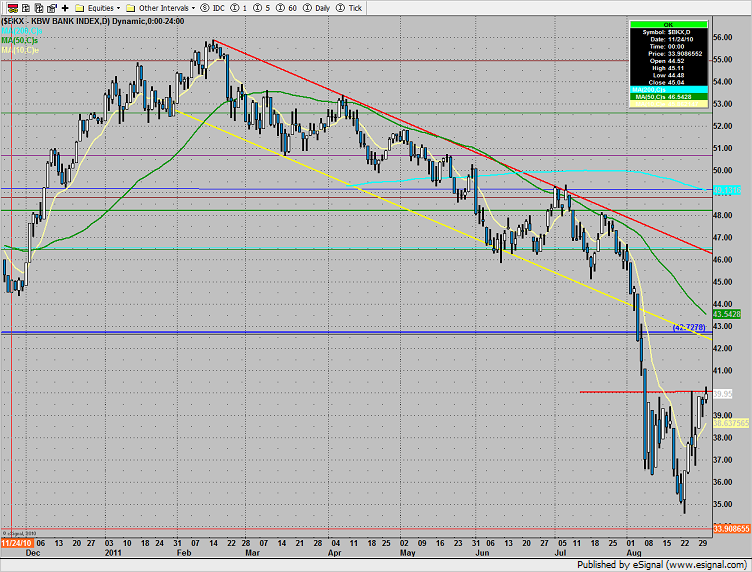 The OSX tested higher prices but was rejected by sellers.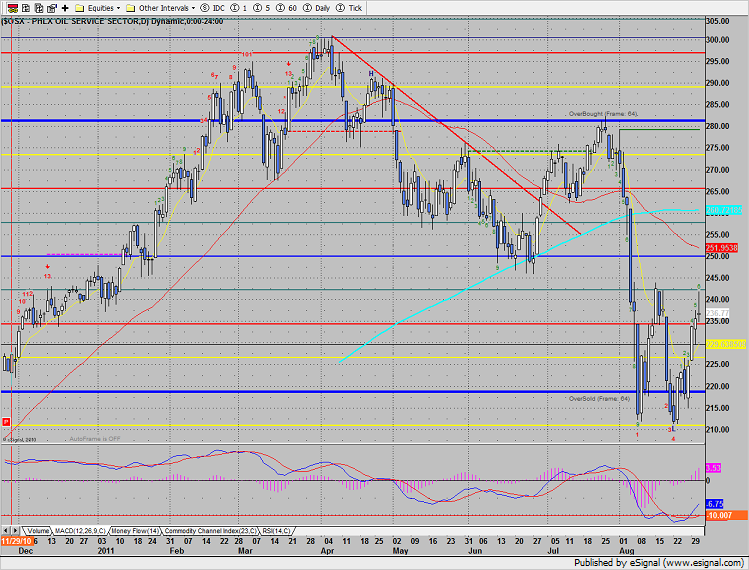 The BTK pushed higher into the gap but bearishly settled below the open.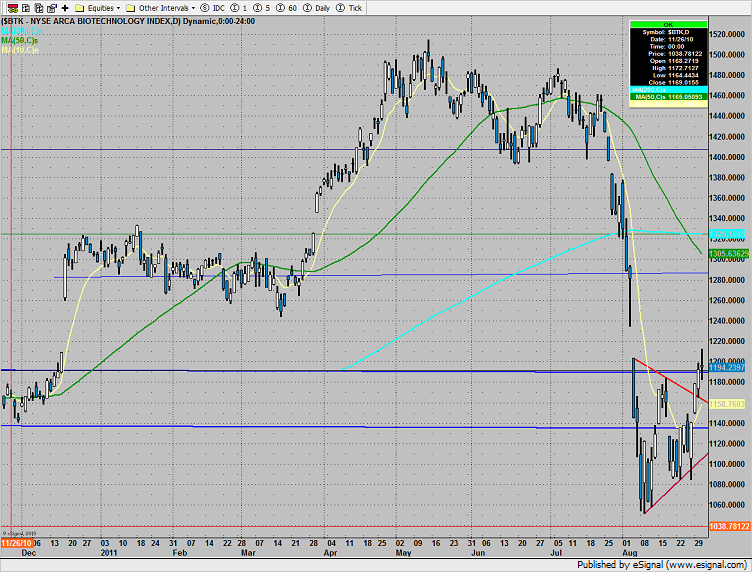 The XAU hit the static trend line and settled lower on the day. The obvious goal has been reached by the bulls and now a close above to break this level would be notable.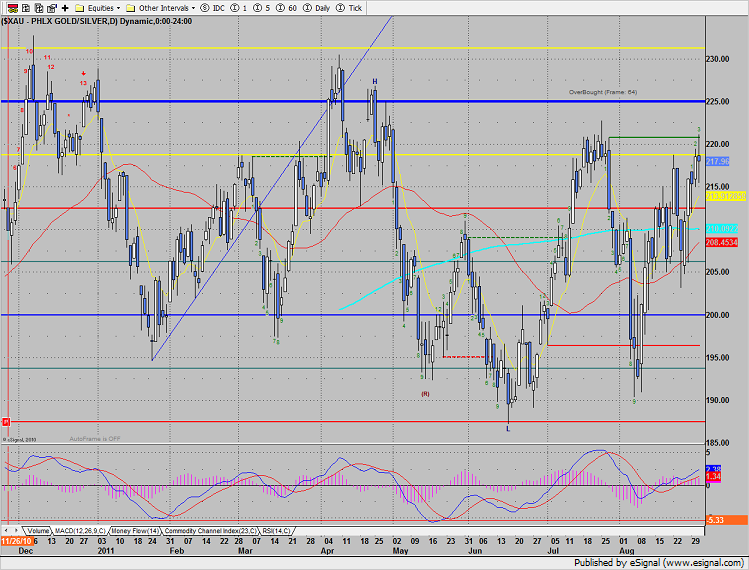 The SOX was the last laggard on the day and is a cause for concern to the bulls. Keep a close eye on the midpoint of the trend channel. A close above this line would be the first piece of evidence that a legitimate change in trend is in the works.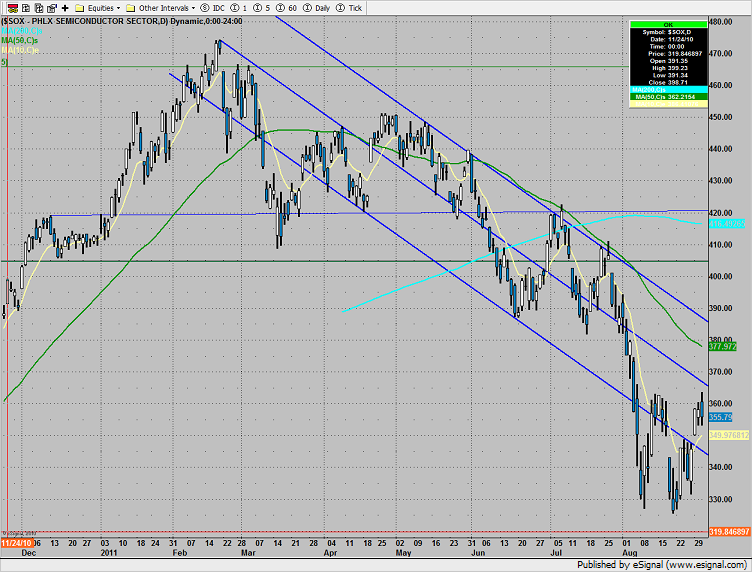 Gold posted a very narrow session.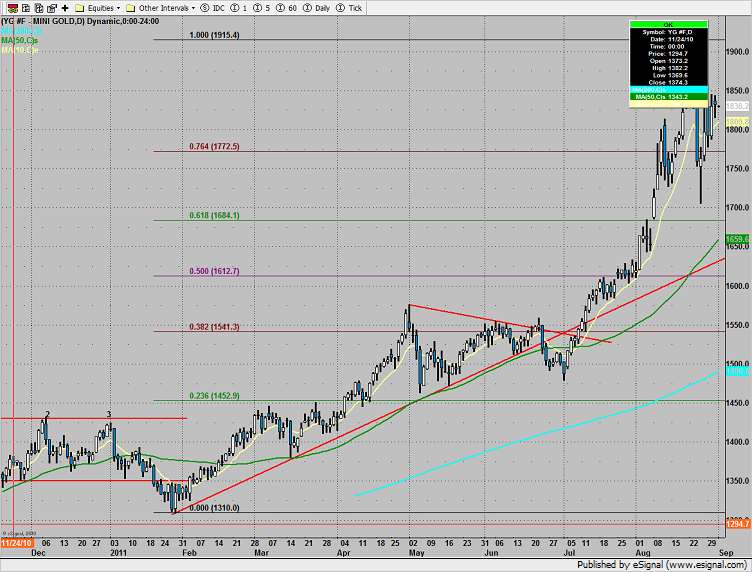 Oil was almost unchanged even after the weekly government inventory data was released.