The ES gained one handle on the day but left a distribution candle at range high. At Tradesight we call this particular setup as camouflage sell signal. This happens when there are two up days followed by an up day that closes BELOW the opening price. This is a notable time for this to develop since it is at range high in the move and below the active static trend line.
There was another notable development today where while the ES was higher all day, so was the VIX. This is a divergence and a warning sign to traders. This usually develops when institutional traders are no longer strong buyers and adding protection to their portfolios.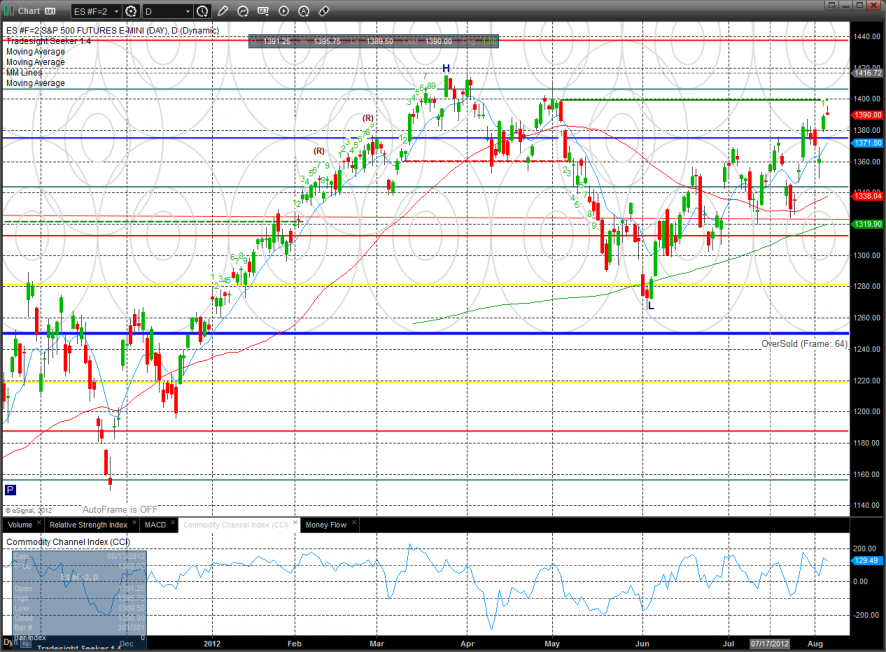 The NQ futures were higher on the day by 15 showing good relative strength vs. the ES. Note that while the ES posted a camouflage sell signal, the NQ's did not because the close was above the day's open. The open gap form June has been closes.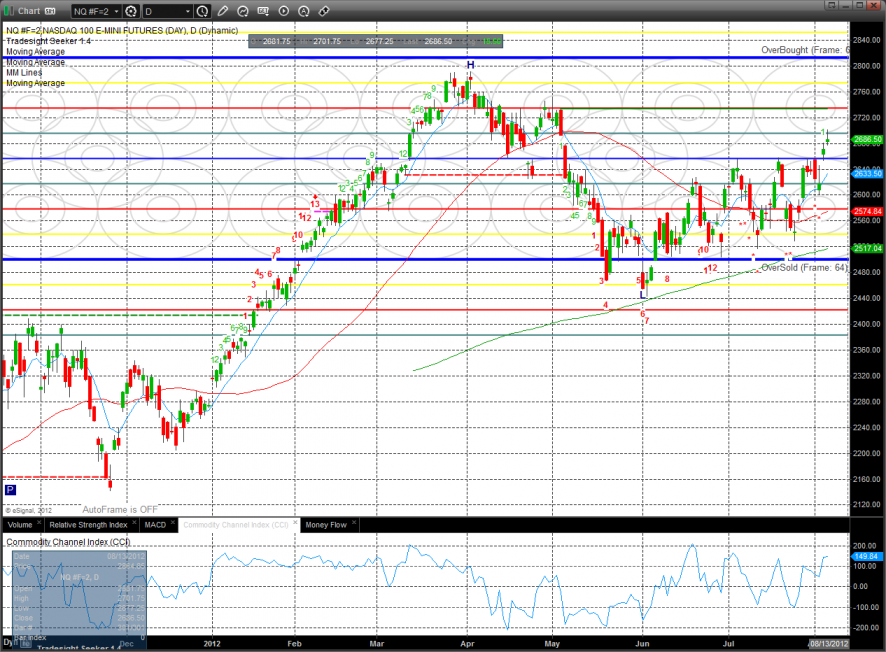 The 10-day Trin remains neutral.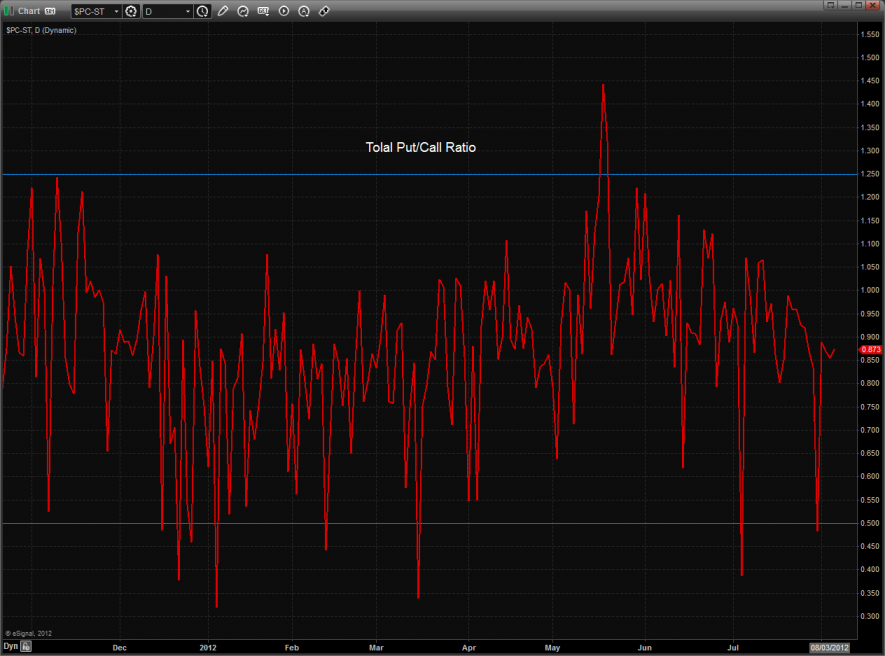 Multi sector daily chart:
The SOX has yet to make the big turn and show relative strength vs. the Naz. The turn is on deck and would be very bullish if it materializes.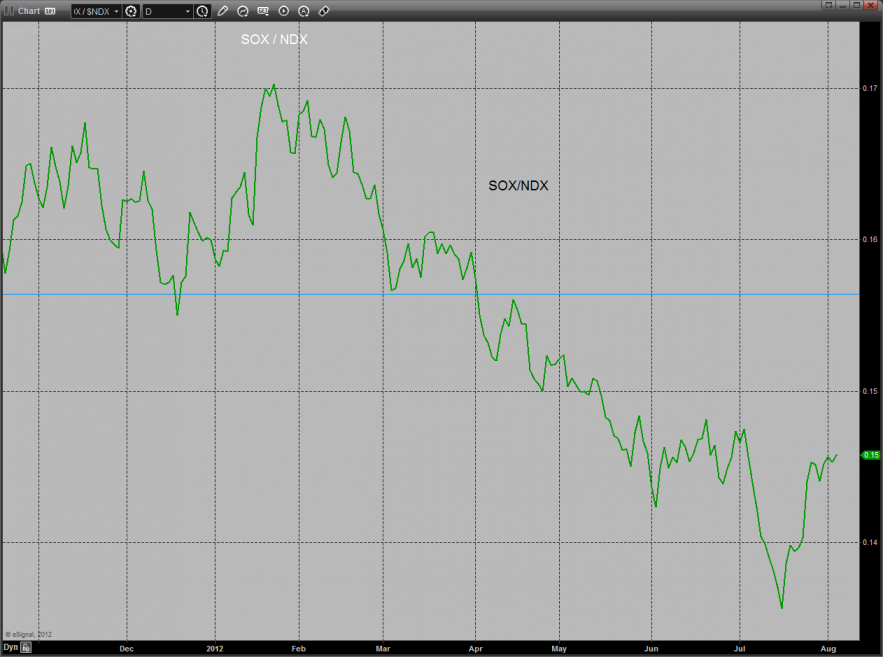 The SPX has recently been showing relative strength vs. the BKX which is a problem if it persists.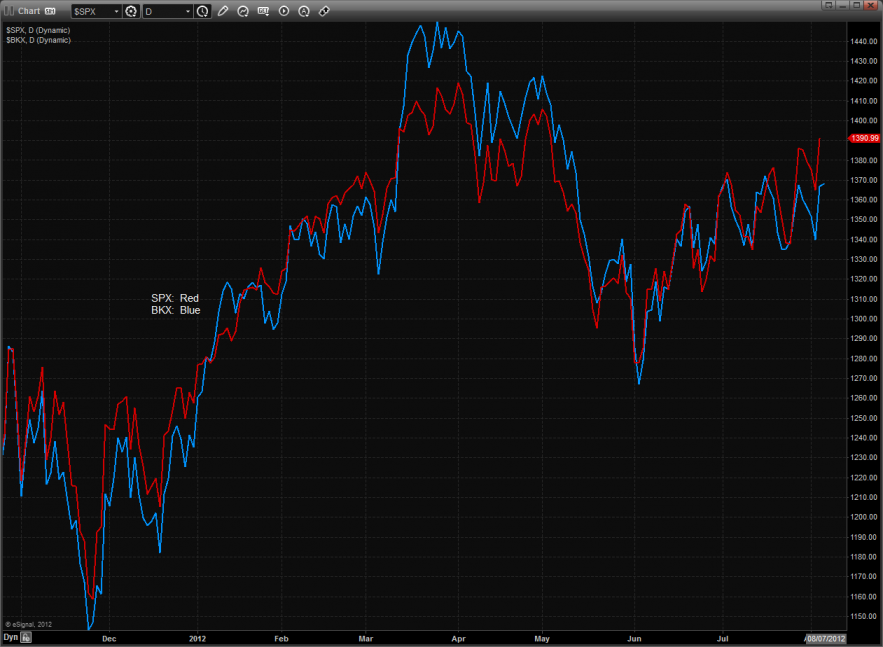 The defensive XAU was top gun on the day.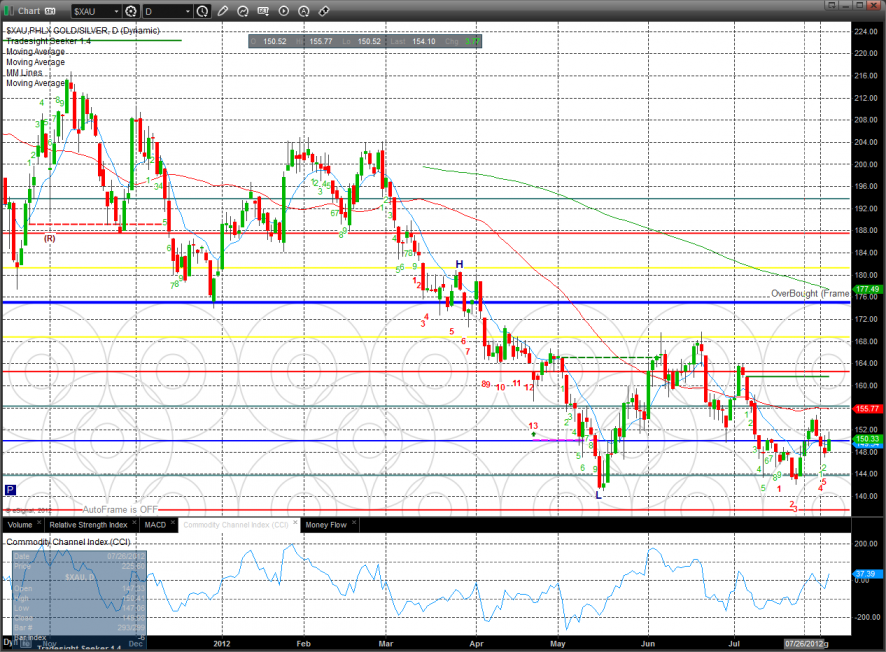 The BTK posted an indecisive inside day.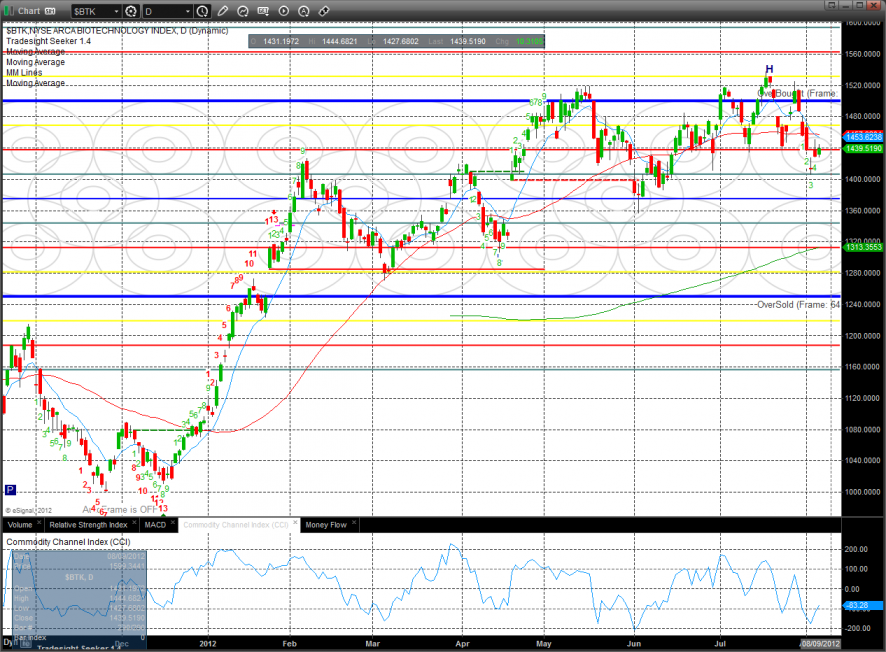 The SOX closed right at the recent high of the range and is staging right at the 200dma.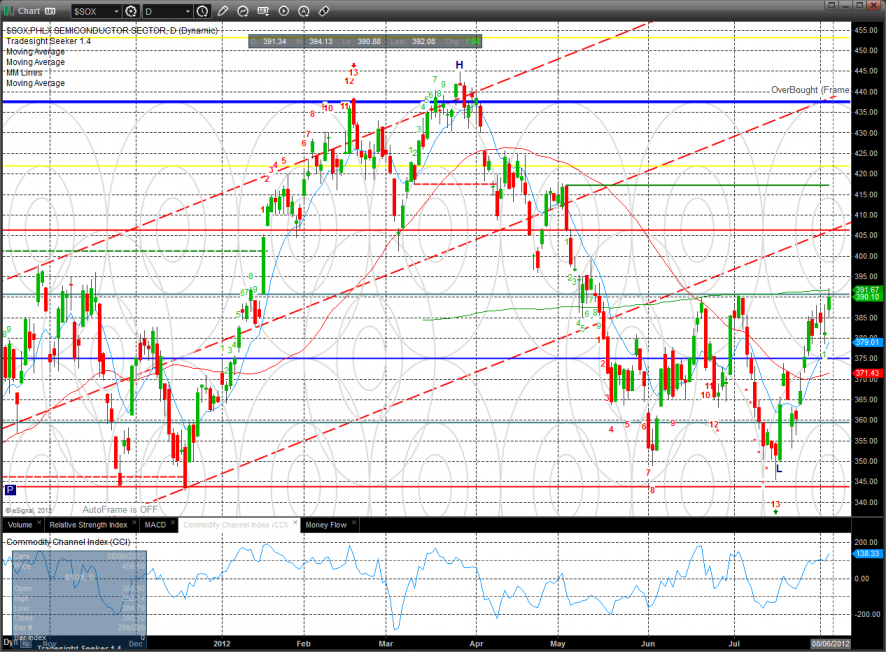 The OSX was very positive on the day and is consolidating below the recent highs. Note that there are no Seeker bar counts standing in the way of higher price.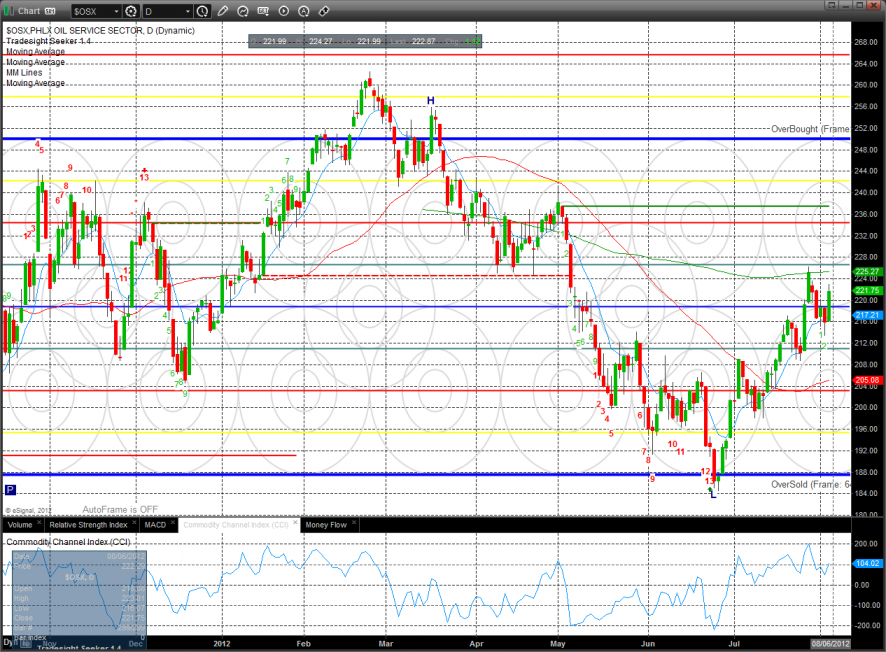 The BKX has a Seeker 13 exhaustion signal in place in a very flat pattern. How this develops will be very important for the overall helath of the broad market.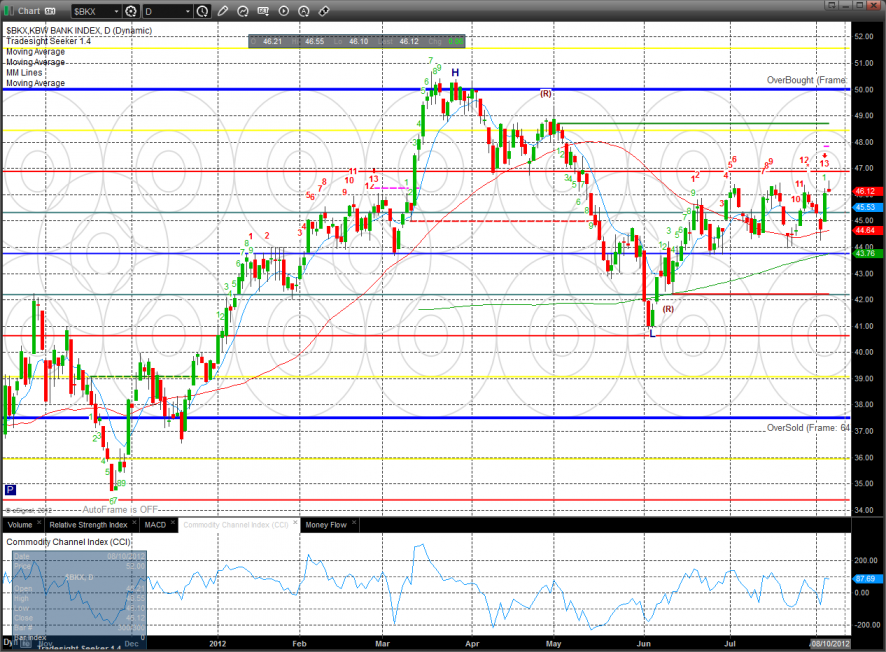 Oil: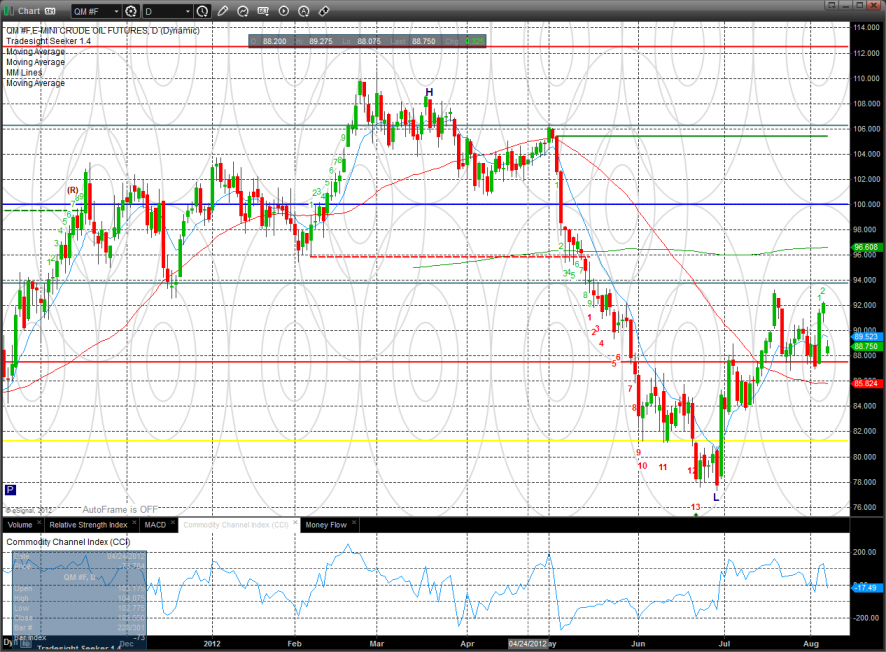 Gold: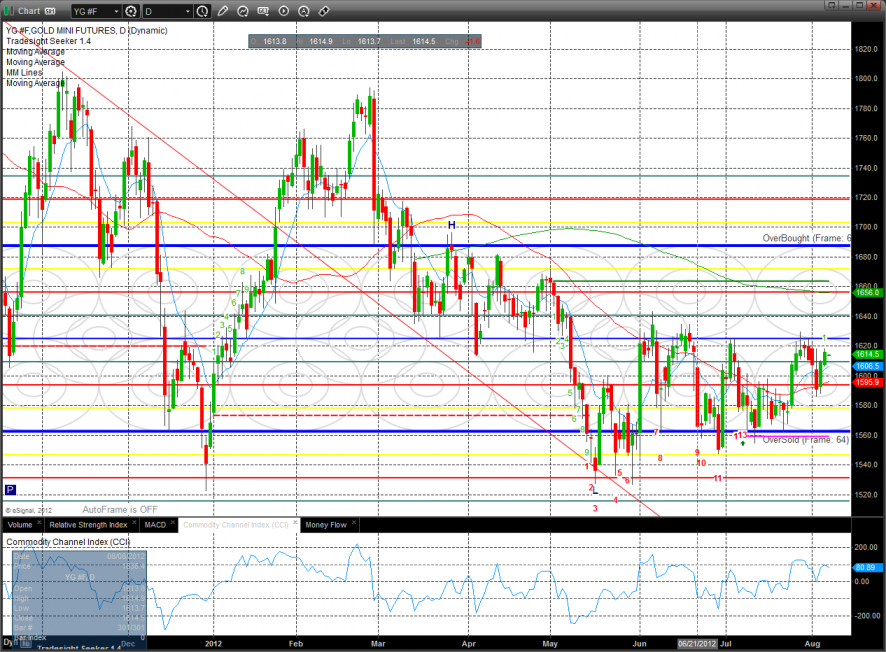 Silver: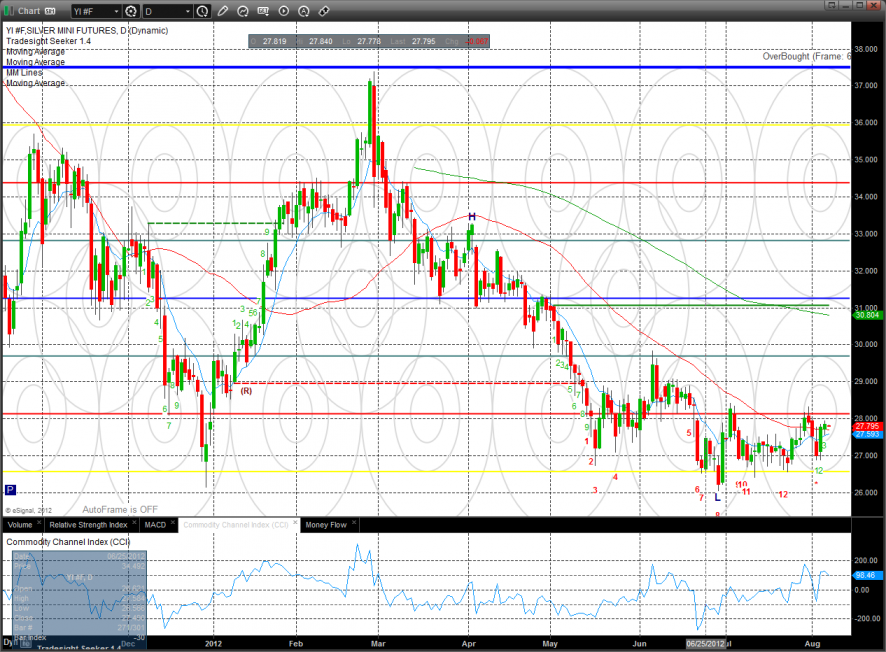 TLT: