The SP posted a flat day after a very large gap up. Price settled at what is becoming a very important magnet, the 1125 level.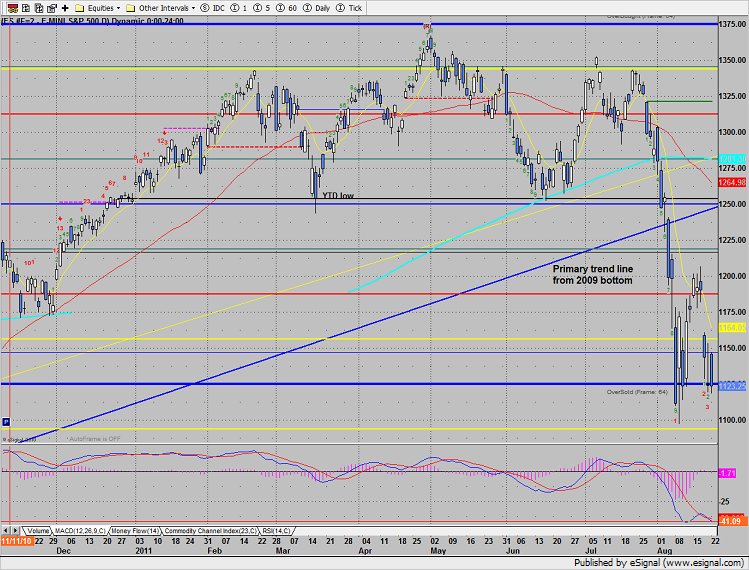 Naz was higher by 3 but like the SP closed near the low. Note that the MACD is still in a sell condition.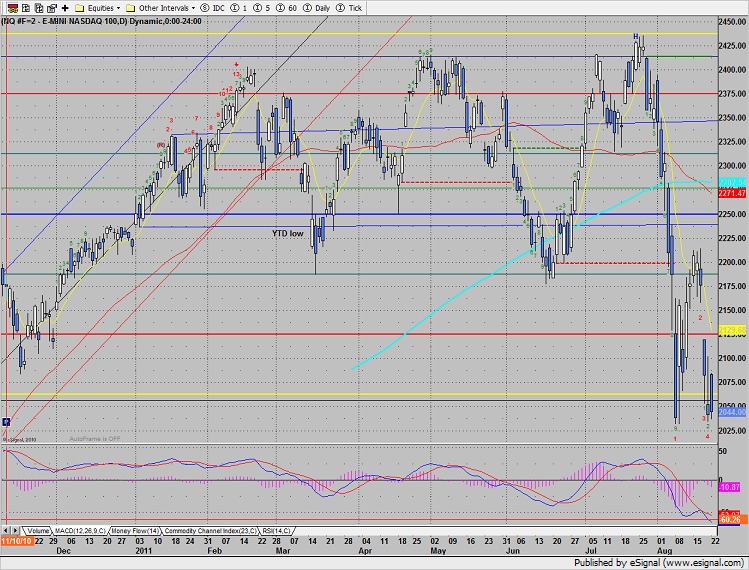 The 10-day Trin is still oversold at 1.49.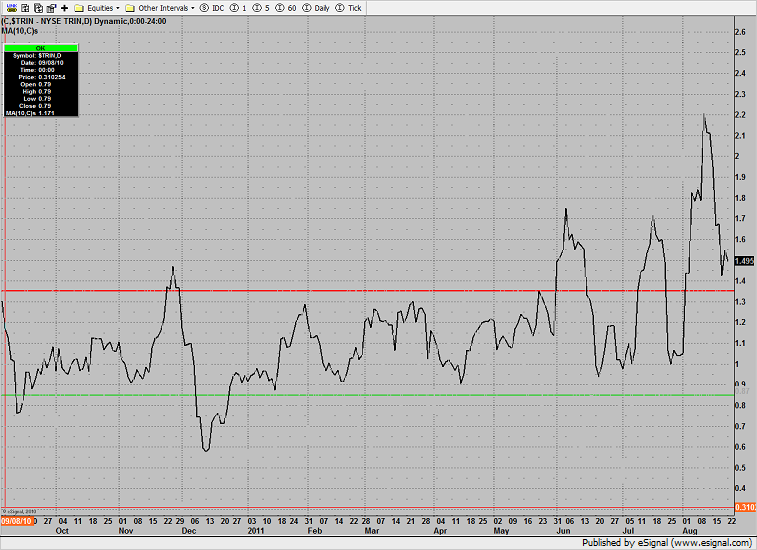 Multi sector daily chart: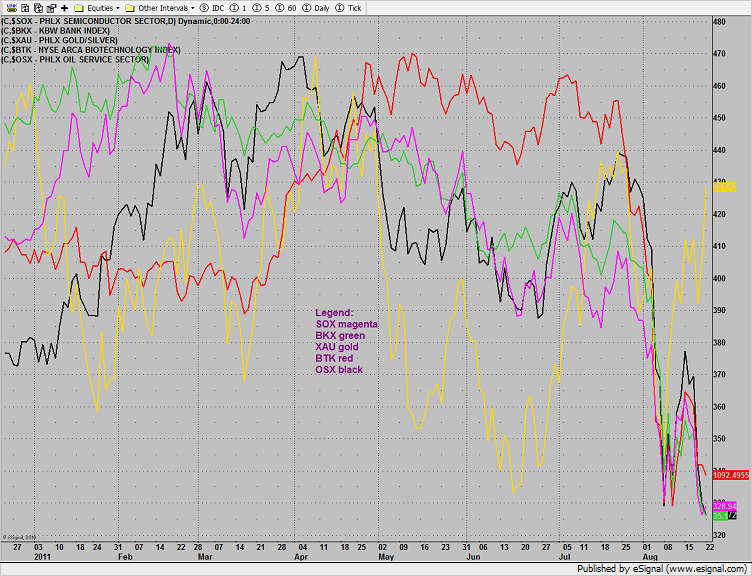 The Dow/gold ratio settled at a new low close as investors continue to favor gold over equities.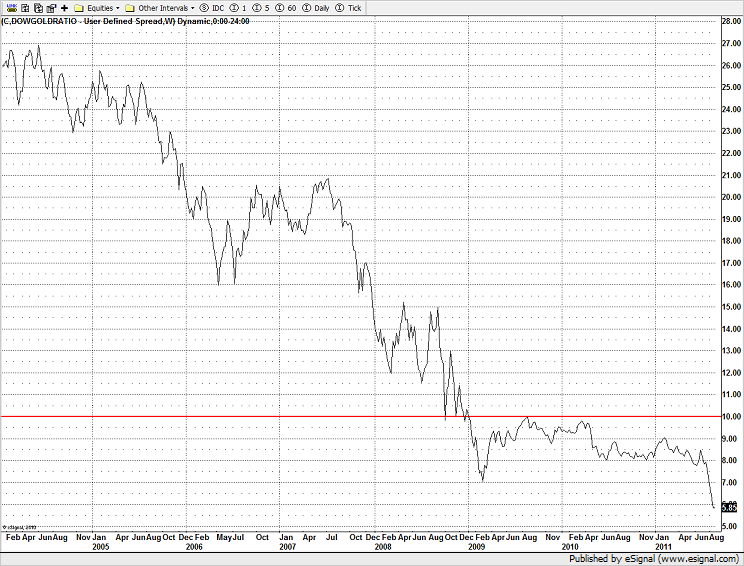 The XAU was the top performer, up more than 3%. There are 2 key levels just overhead, the 221 static trend line and the 225 8/8 Gann level.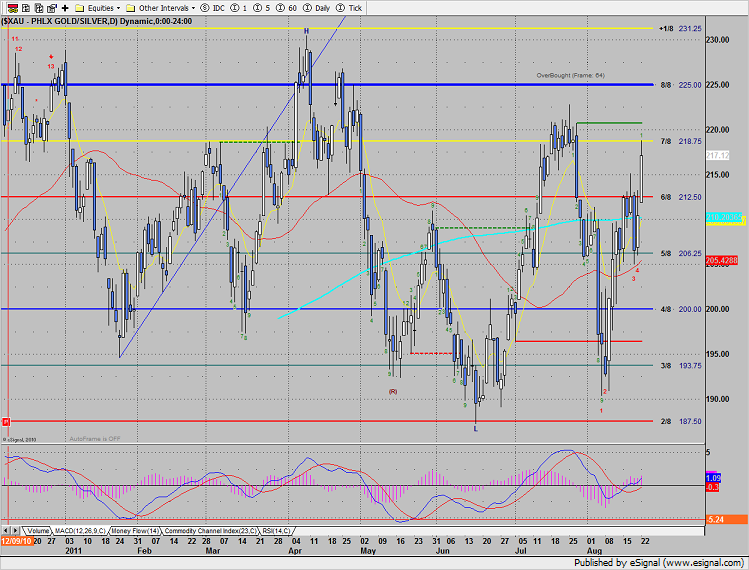 The SOX posted an inside day.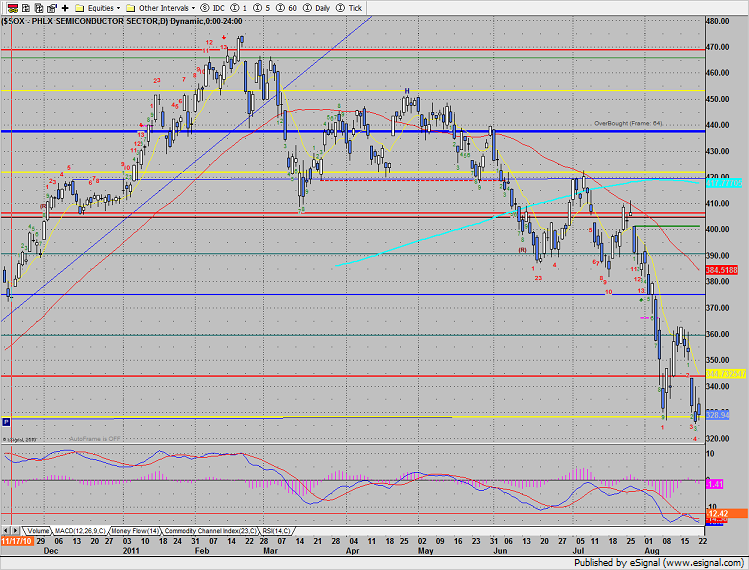 The BTK was weaker than the market, working inside Friday's range.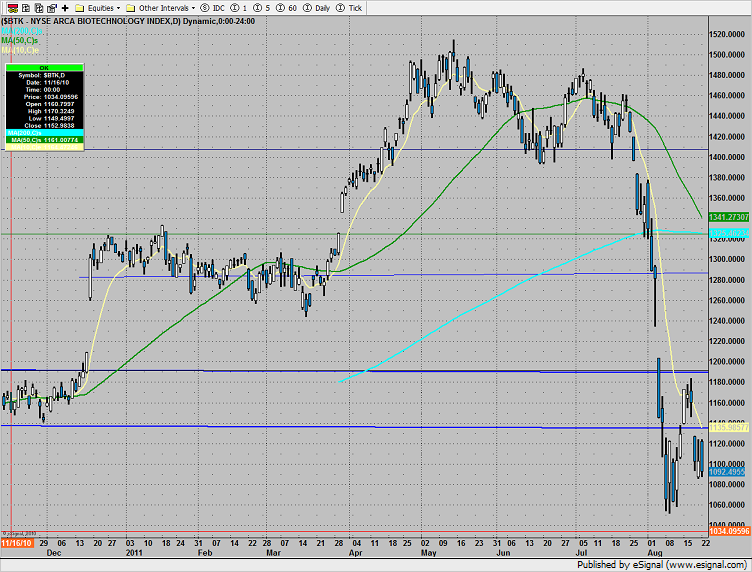 The OSX broke below Friday's low in a show of relative weakness and also make a new low close on the move.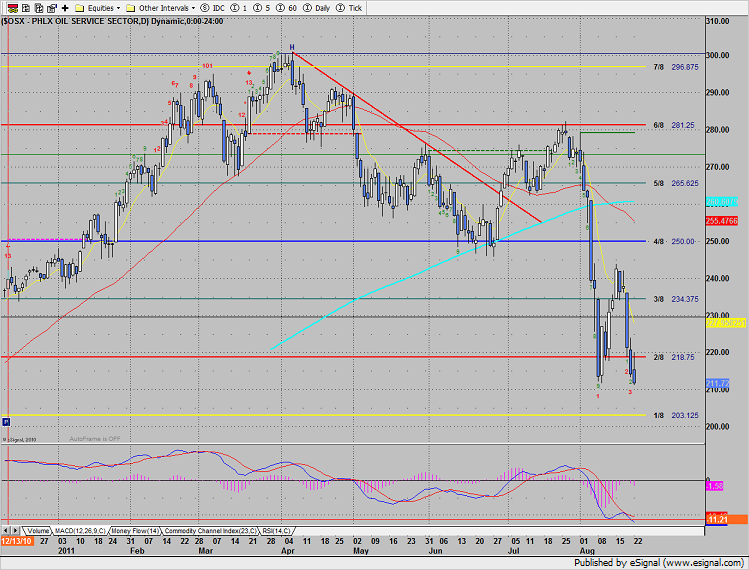 The BKX was the last laggard on the day, moving further into oversold territory in the Gann box. Next support is 34.37 and there is no Seeker support yet for a reversal.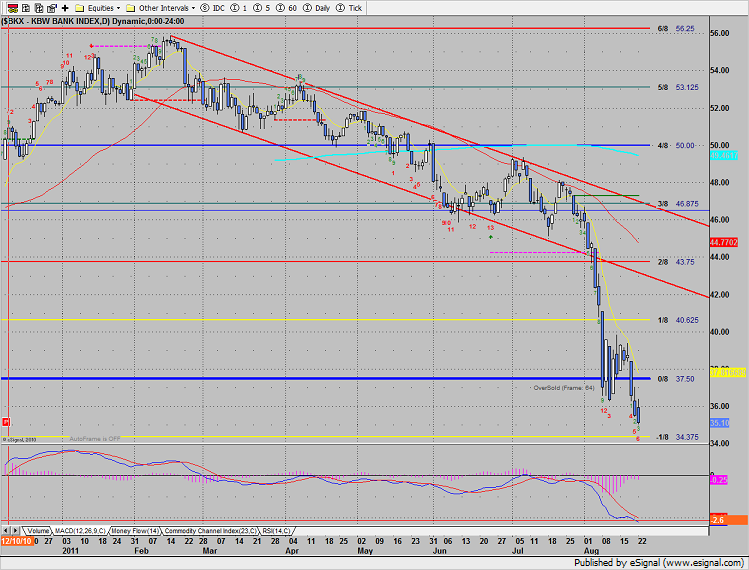 Oil was higher on the day: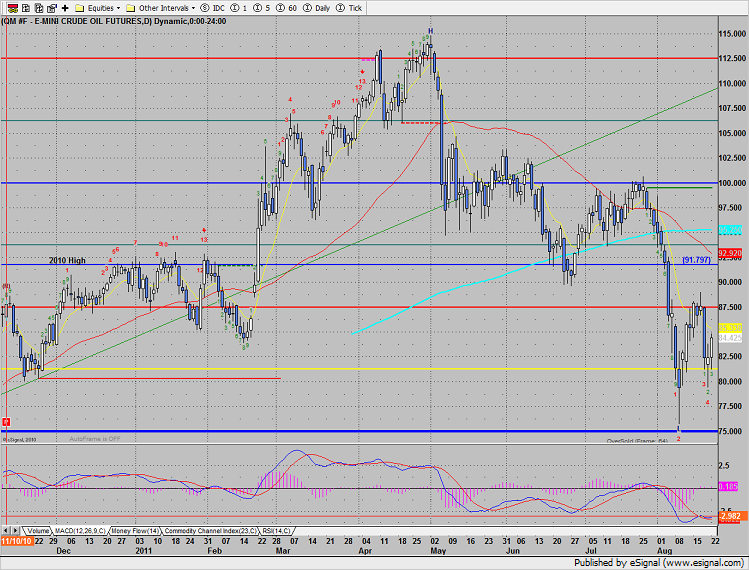 Gold made a new high touching 1900. The chart is getting aggressively over bought but there is plenty of room before the next big Gann level at $2k.