The SP played the waiting game ahead of the monthly option unraveling. Price ran the full range of the prior day and settled within the real body. Price settled lower on the day and also below the 10ema.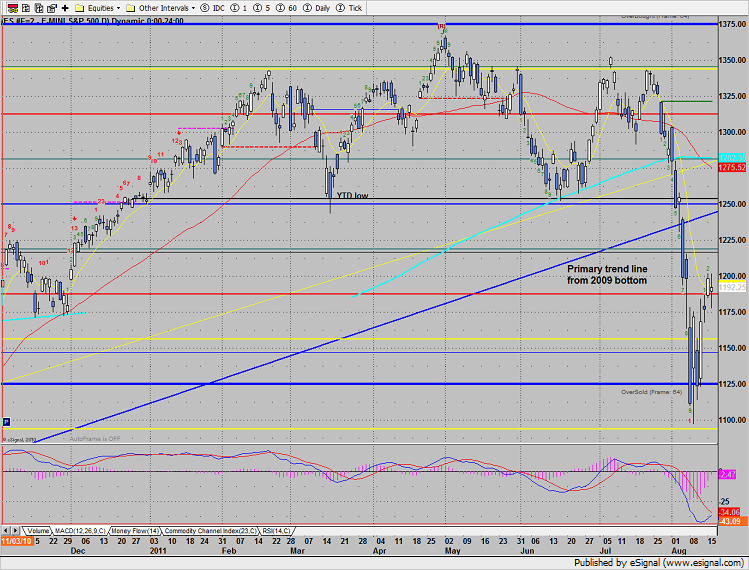 Naz put in the same day as the SP but closed slightly above the 10ema. Note that the MACD has a ways to go before crossing over and producing a buy signal.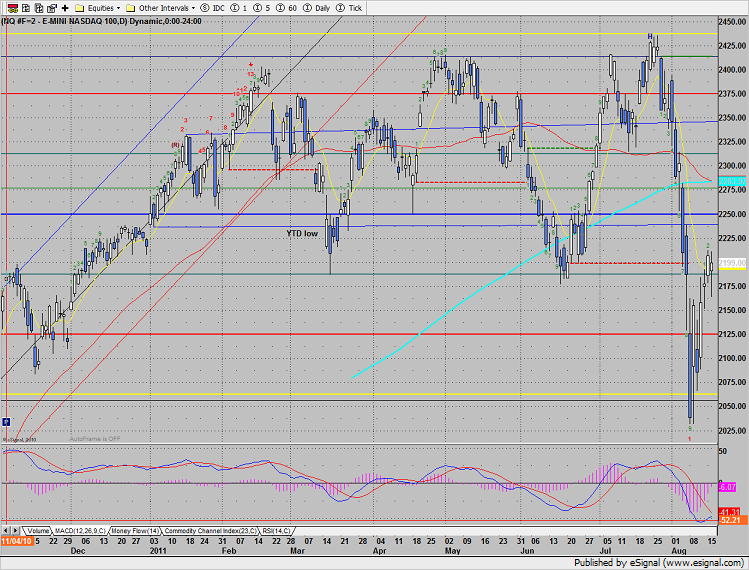 Multi sector daily chart: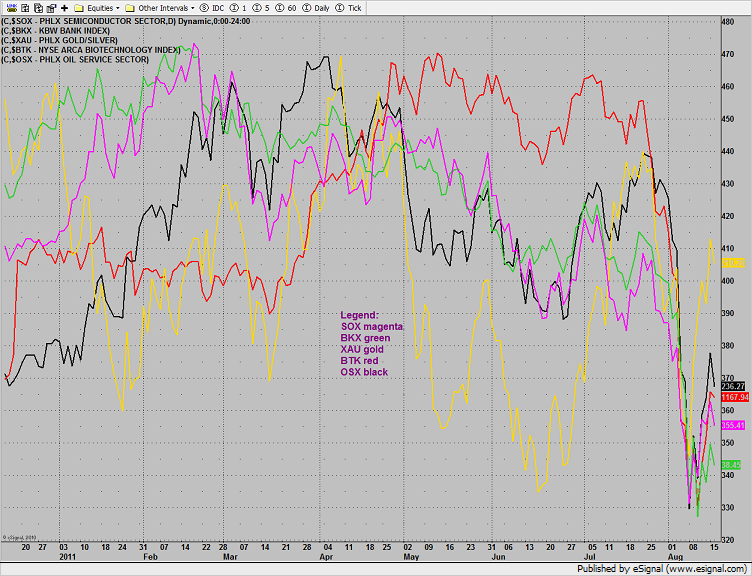 The 10-day Trin remains oversold: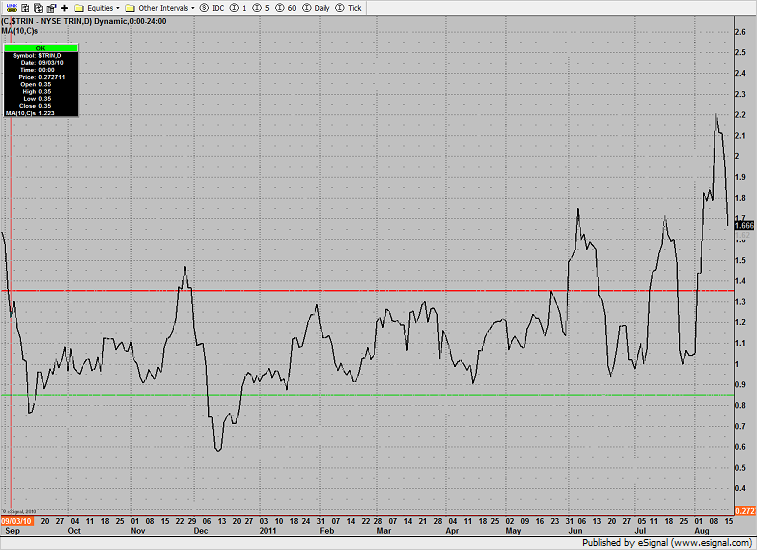 The OSX has lost its advantage over the oil futures.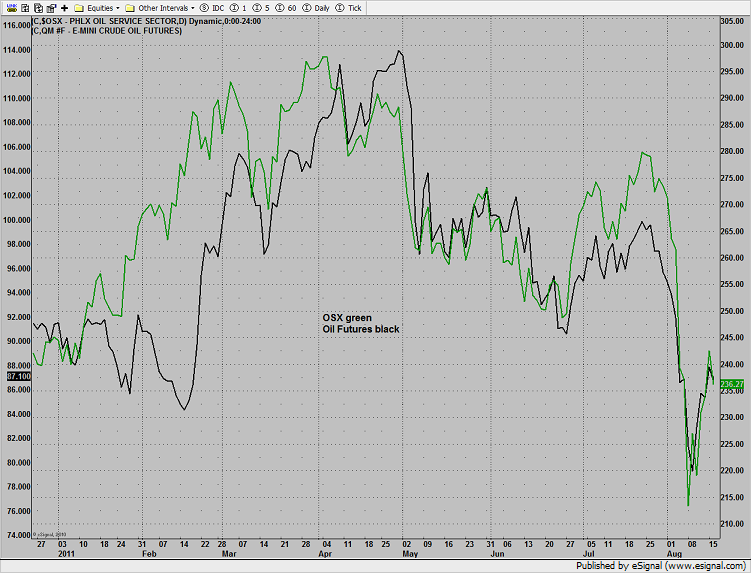 The SOX continues to bearishly lag the overall NDX.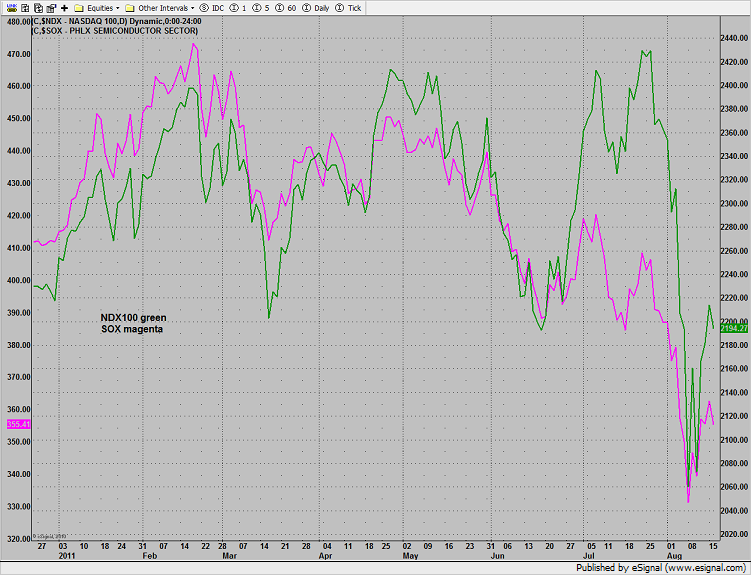 Gold futures (the new currency alternative) are still leading the lagging gold mining stocks. This condition always makes the elevated levels in gold suspect, though, with the current state of global-macro affairs, not a suspect worth fighting.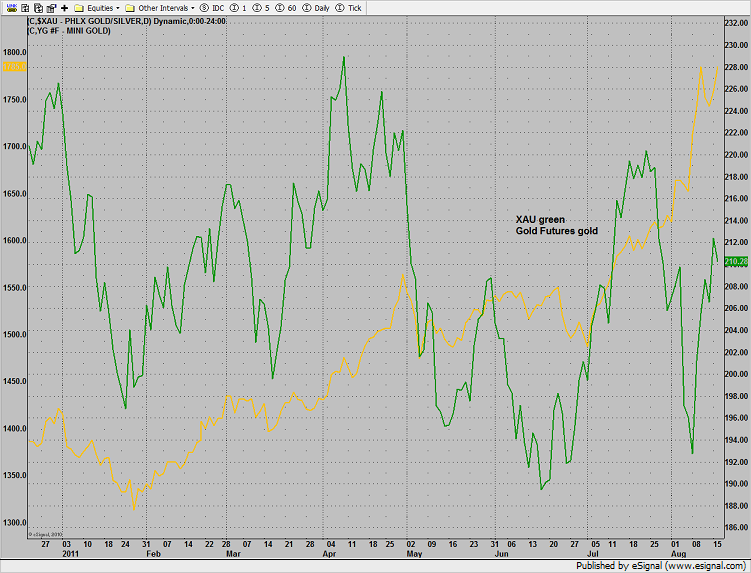 The XAL was top gun on the day, and the only net positive major sector.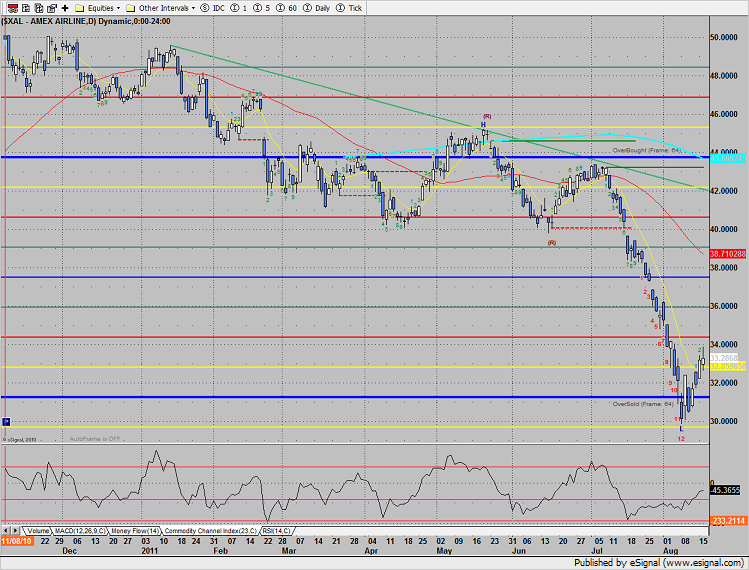 The BTK was the best performing Naz sector and closed above the 10ema but didn't confirm a CIT with a new closing high.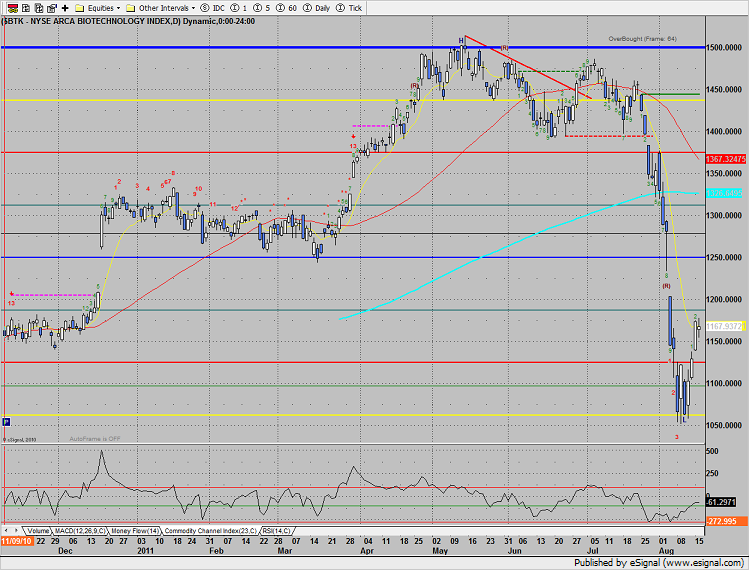 The XAU settled right at the 200dma.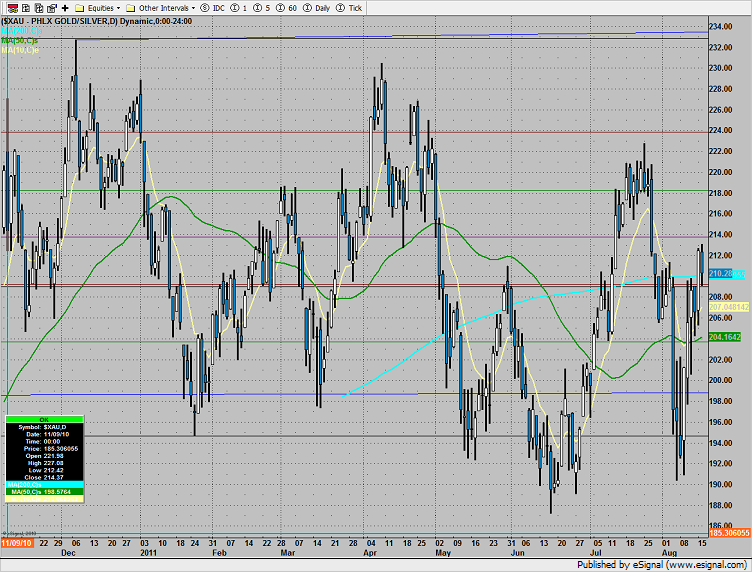 The SOX is still gamming the lower trend channel.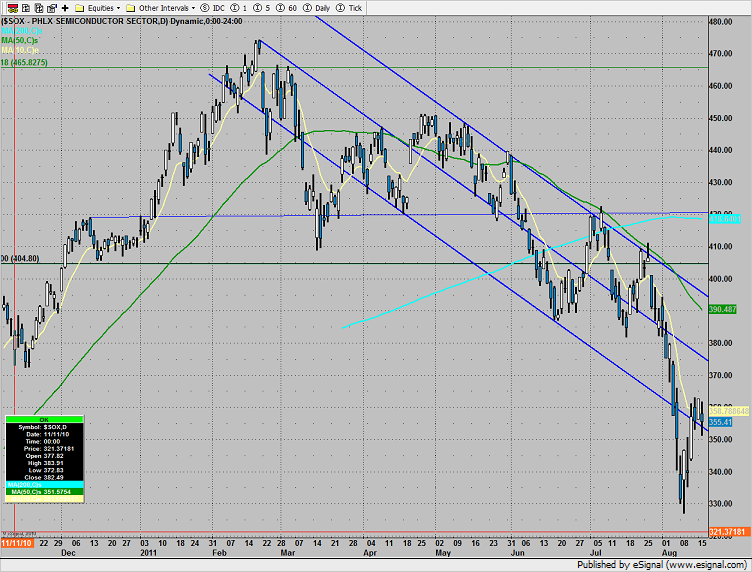 The BKX traded inside yesterday's range is winding up with a massive amount of energy. Note that the index was extremely weak vs. the broad market.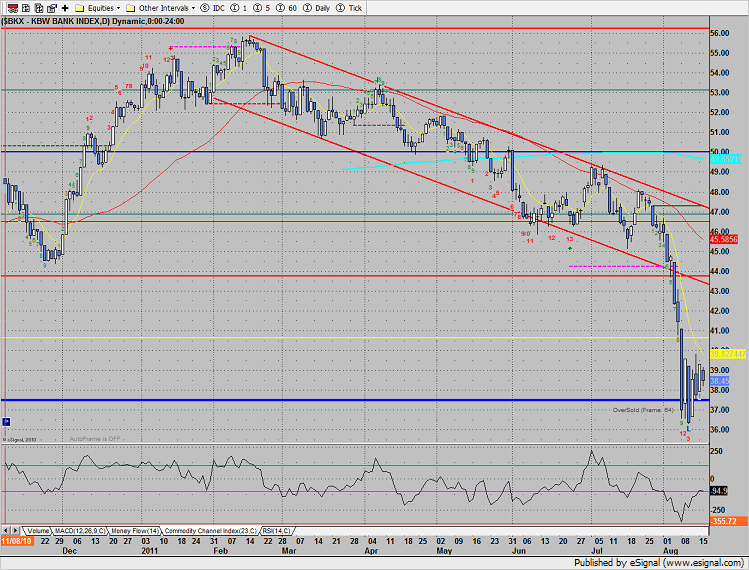 The OSX was the last laggard on the day and still has very key resistance at the 245 breakdown. Persistent weakness is a real cause for concern for the bulls.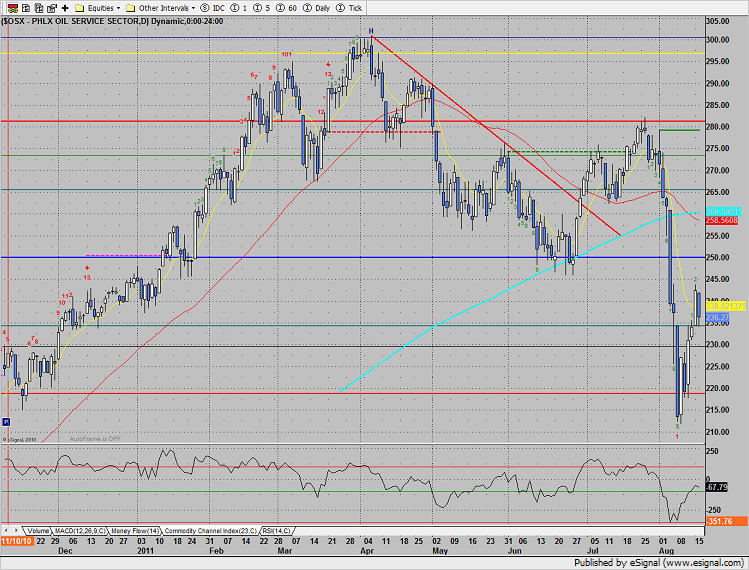 Oil: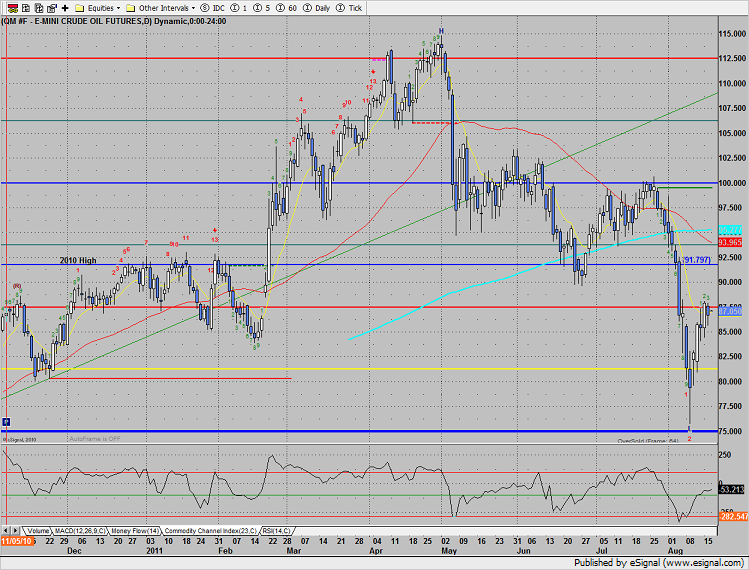 Gold matched the prior high close: