The SP gained 22 on the day closing above the 10ema, turning the short-term trend positive. A close above the 1200 level would reclaim the break down gap from 8/8/11 and offer conformation. Traders should expect that the primary trend line from the 2009 low will be a real area of interest and be a future battle ground if price continues higher. Note that the MACD has not yet confirmed an uptrend.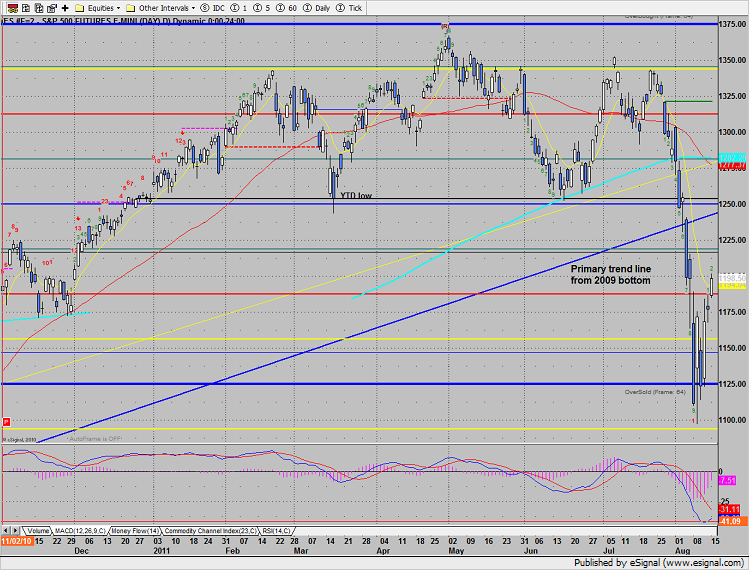 Naz gained 29 and reclaimed the 10ema turning the short-term bias to positive. Keep an eye on the MACD for conformation.


The multi sector daily chart shows the relative strength of the defensive XAU: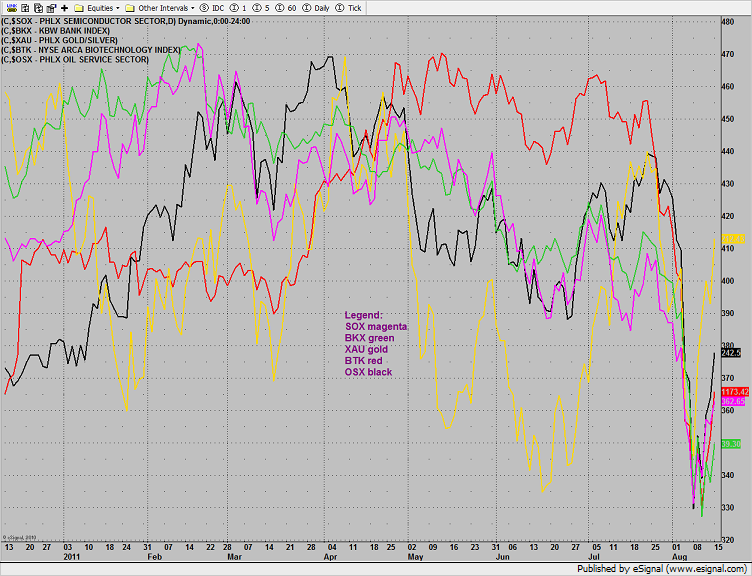 The 10-day Trin remains very oversold and has lots of upside potential energy for equities.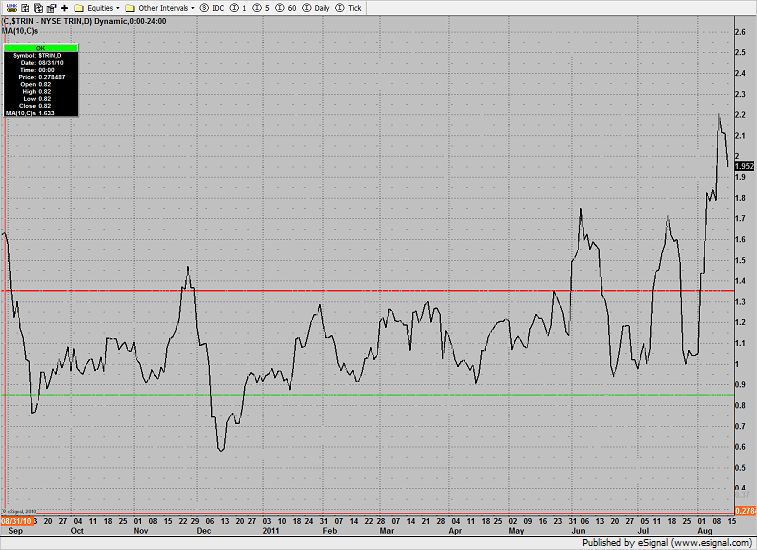 The Dow/gold ratio recorded new lows on the macro move. Until this trend is broken, gold remains the favored asset class.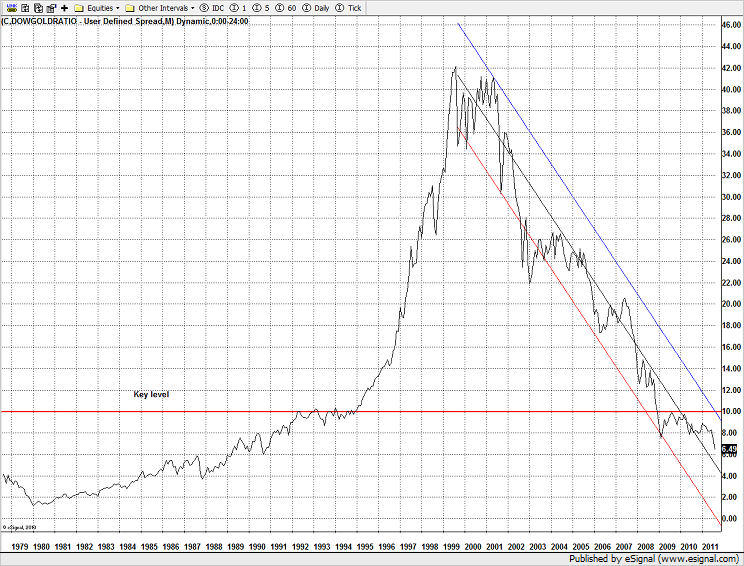 The BTK was top gun on the day up more than 4%. However, note that price is still on the wrong side of the 10ema.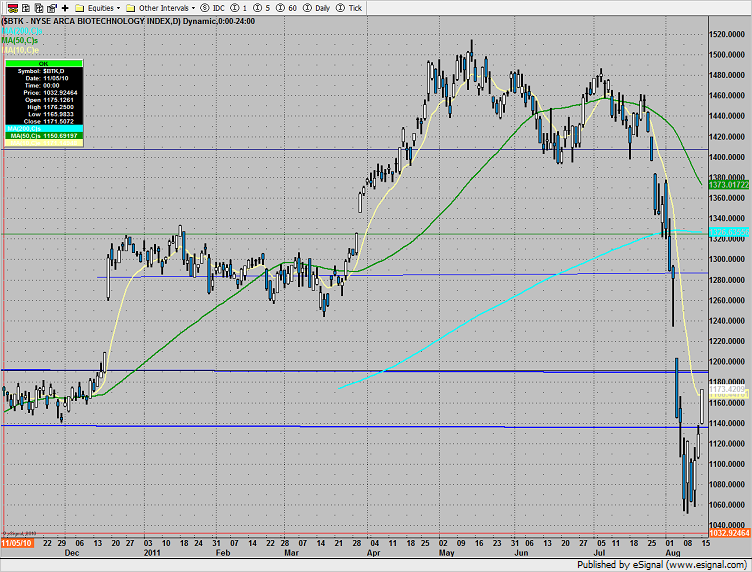 The BTK was up 4% and bullishly reclaimed the 10ema. Note the 1200 gap that is the next key level.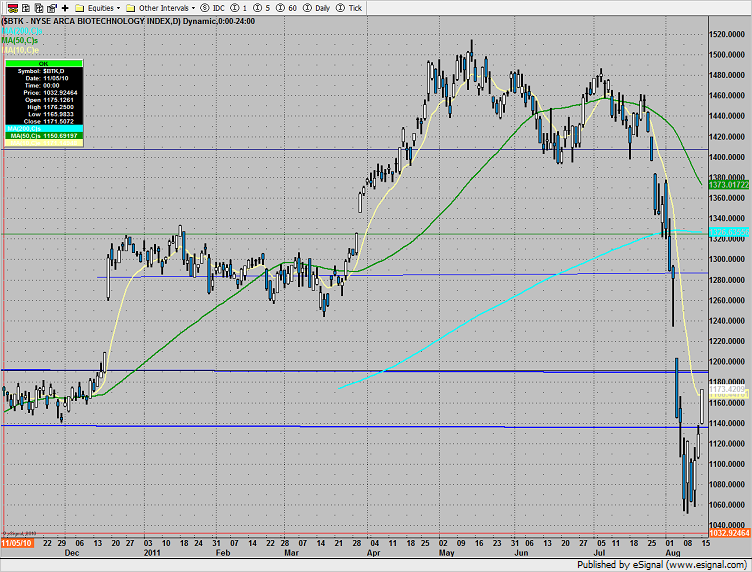 The airline stocks shined and also put in a MACD cross. Look to this sector for continuation ideas.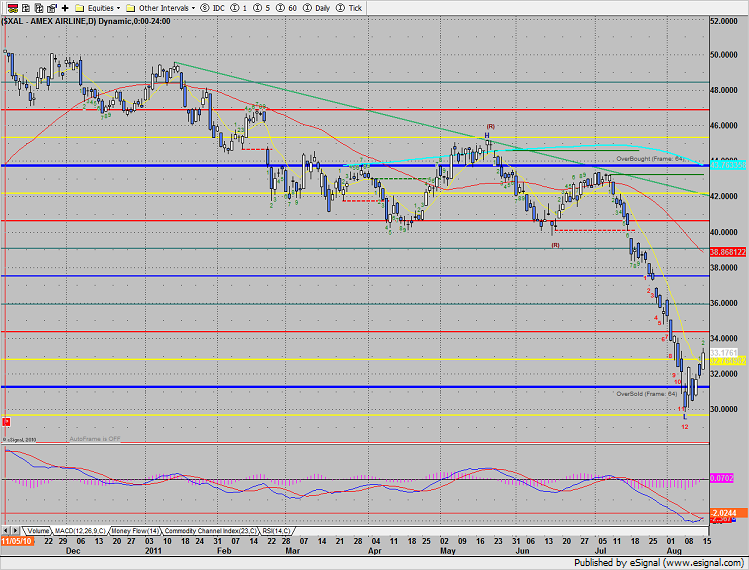 The OSX was stronger than the market and approached the 245 breakdown level. Trade above 245 puts the 250 4/8 Gann level in play.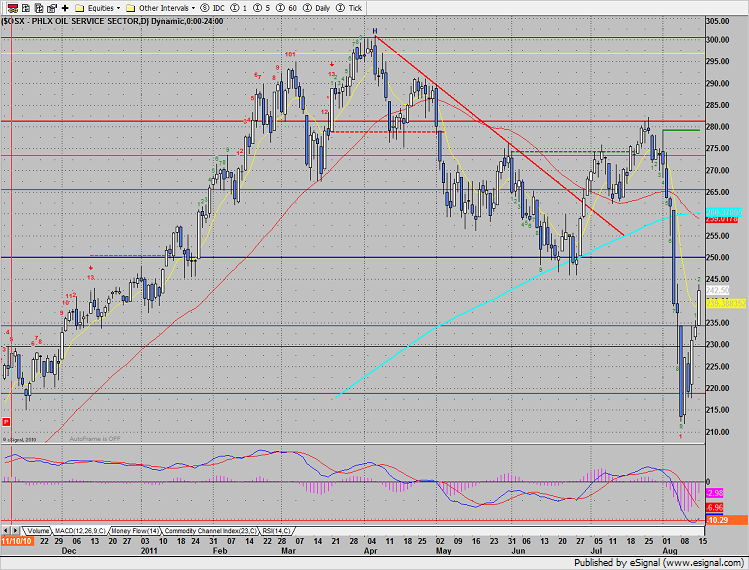 The XAU reclaimed the 200dma as showed relative strength during the selling episode. Note the higher low in the CCI.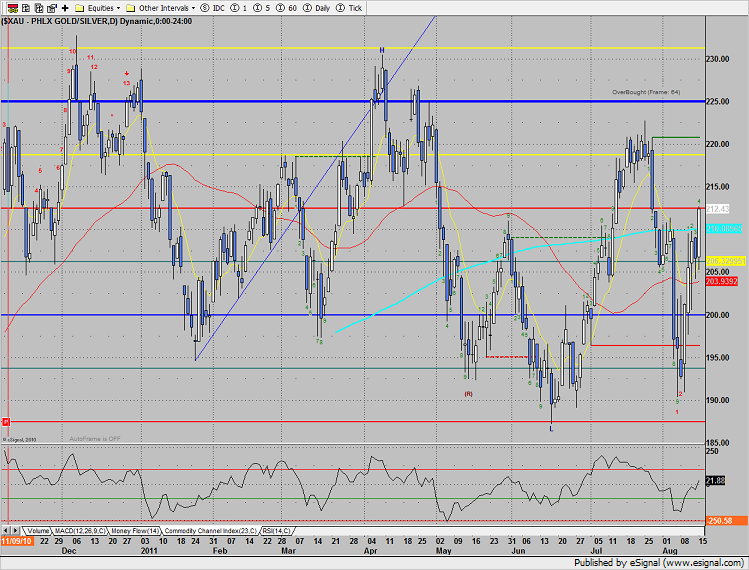 The SOX was contained by Friday's high.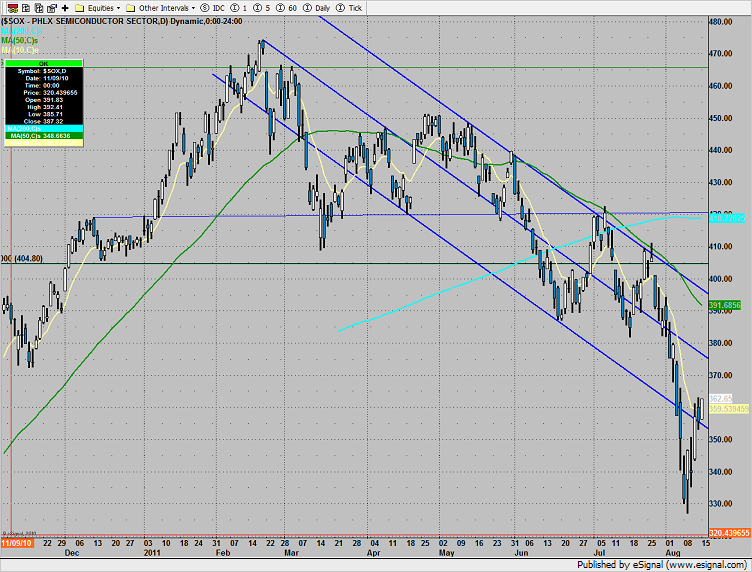 Oil was higher on the day reclaiming the 10ema: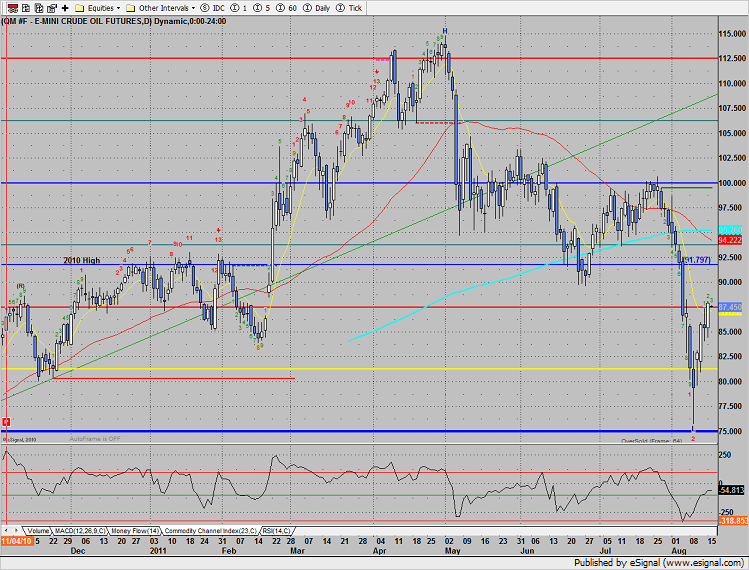 Gold gammed the 8/8 level, so far holding the recent advance: