The ES did nothing on the day after recouping a mid day drop. The futures closed exactly unchanged on the day.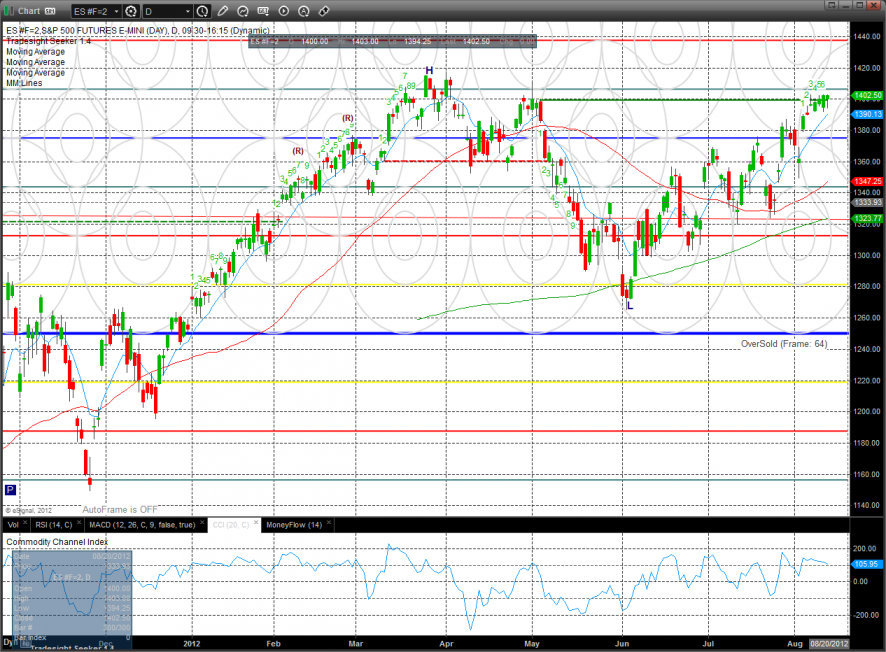 The NQ futures were up 7 on the day and was good enough to expand the high close of the rally. Monday, price tested the static trend line intraday but settled below it. This will be the big level on Tuesday.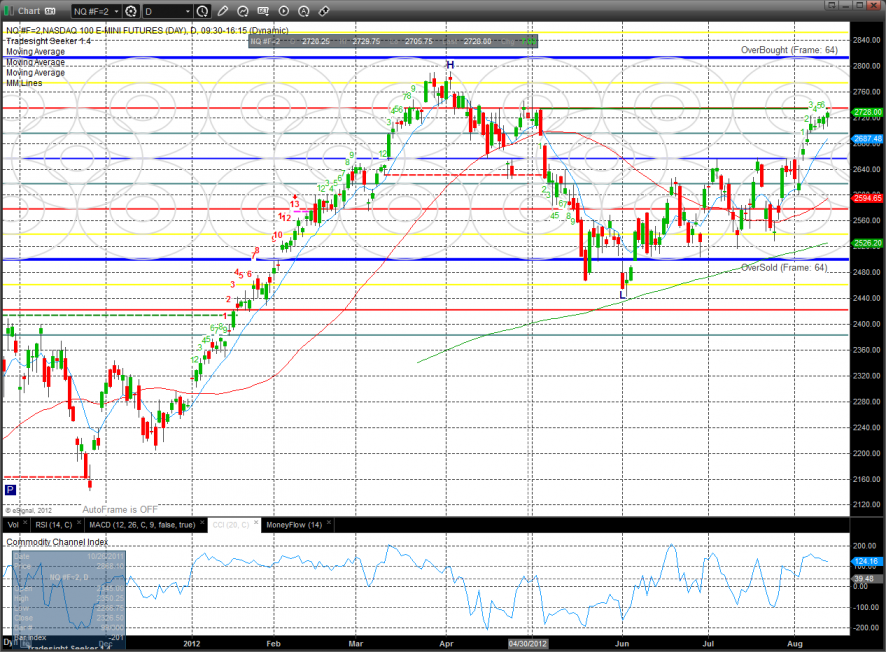 The P/C ratio is showing nothing notable.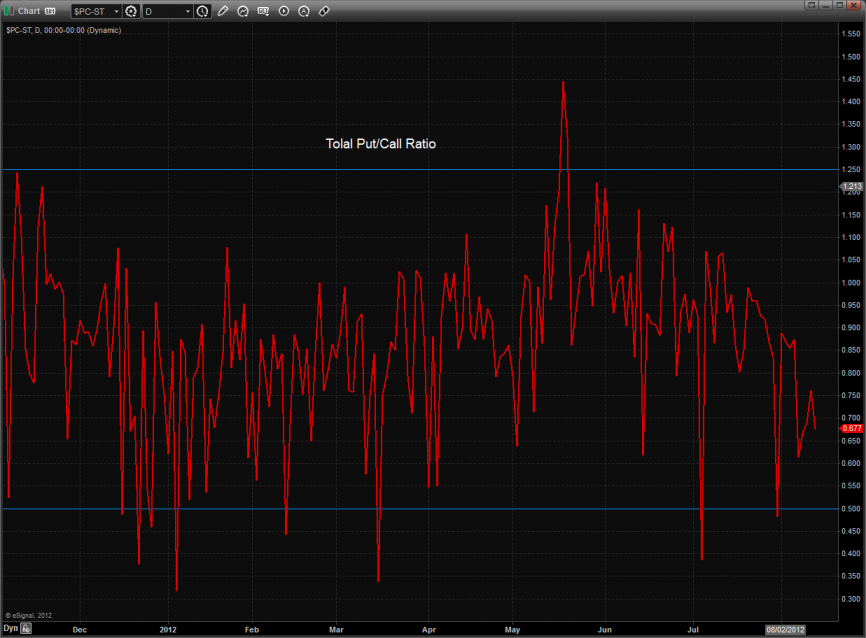 The 10-day Trin remains neutral.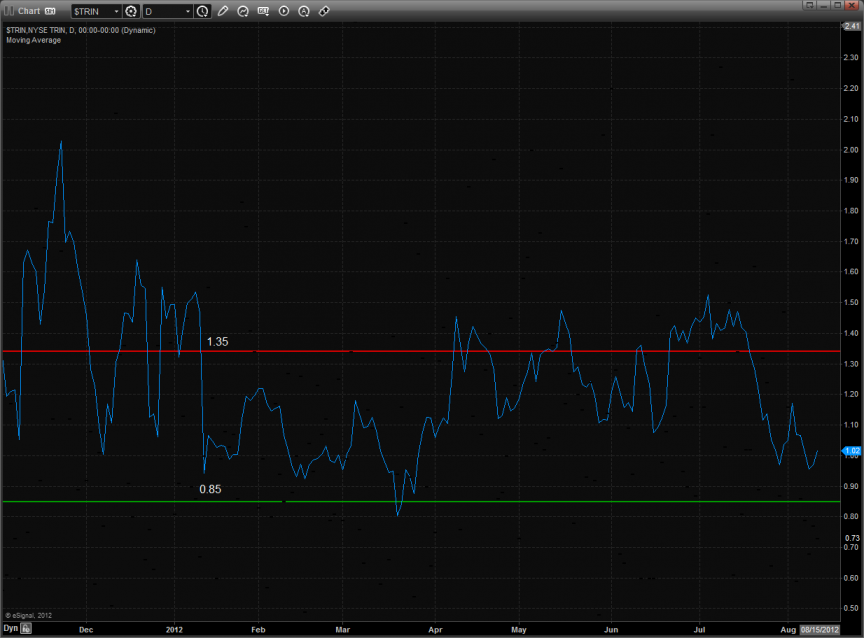 The SOX is gaining relative strength on the multi sector daily chart: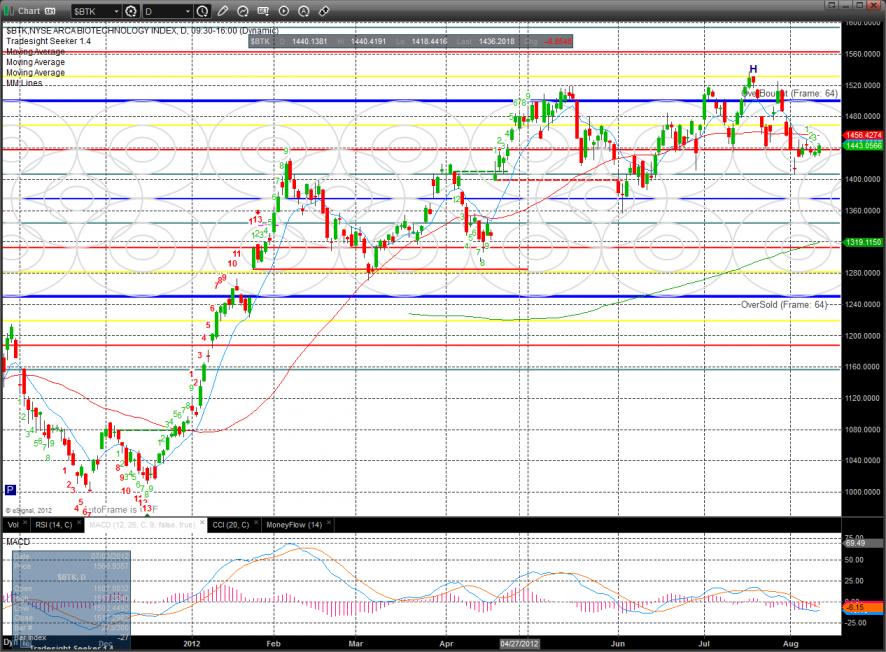 The SOX has broken out in relative strength vs. the NDX and is a key reason that the tech shares have been recently outperforming the broad market. This is a fresh change in trend and had bullish implications for equities overall.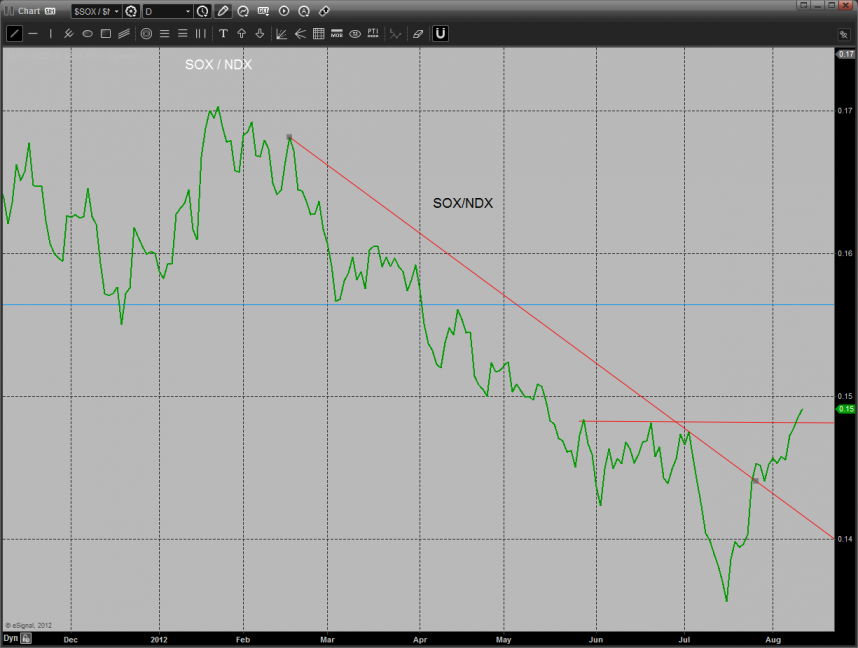 SPX vs. NDX: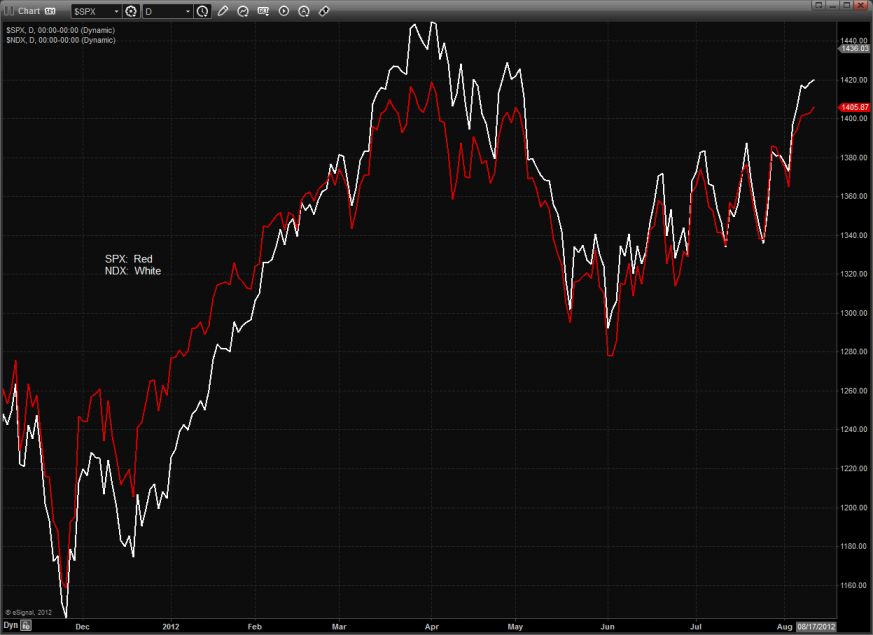 The BKX was flat on the day and remains boxed up in the recent range with the Seeker sell signal keeping watch on any price advance.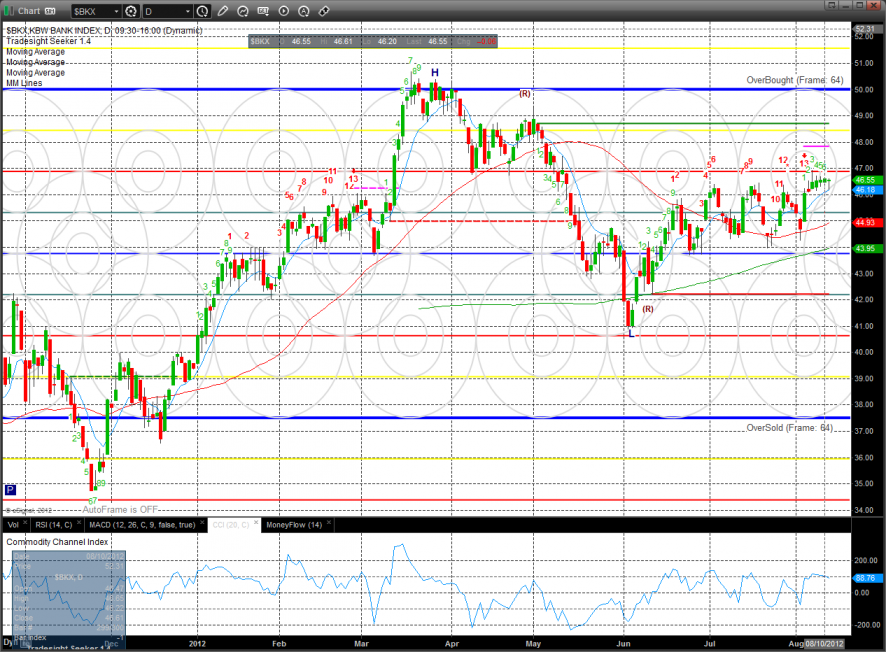 The BTK is still contained below the key 50dma.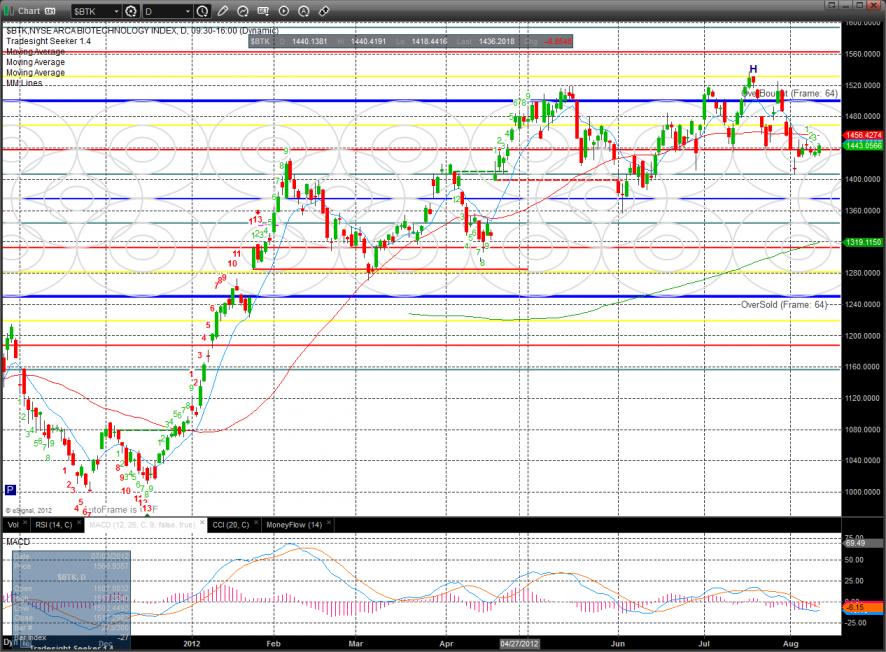 Oil: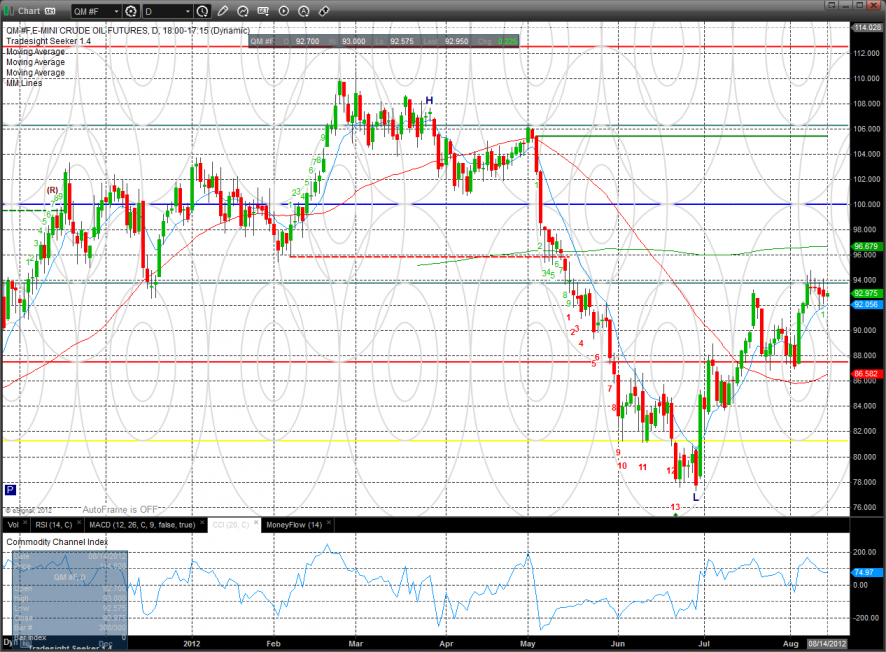 Gold: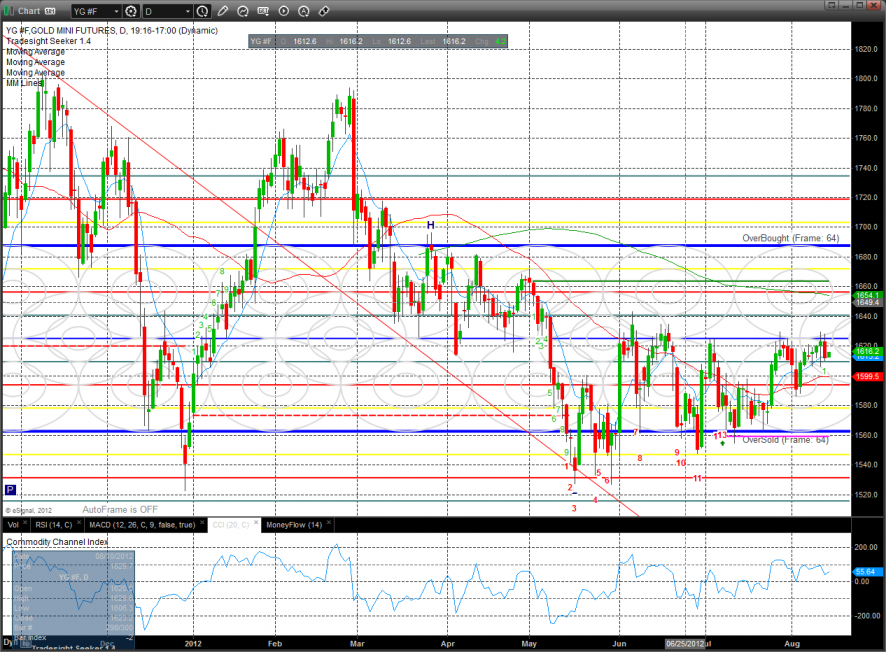 Silver: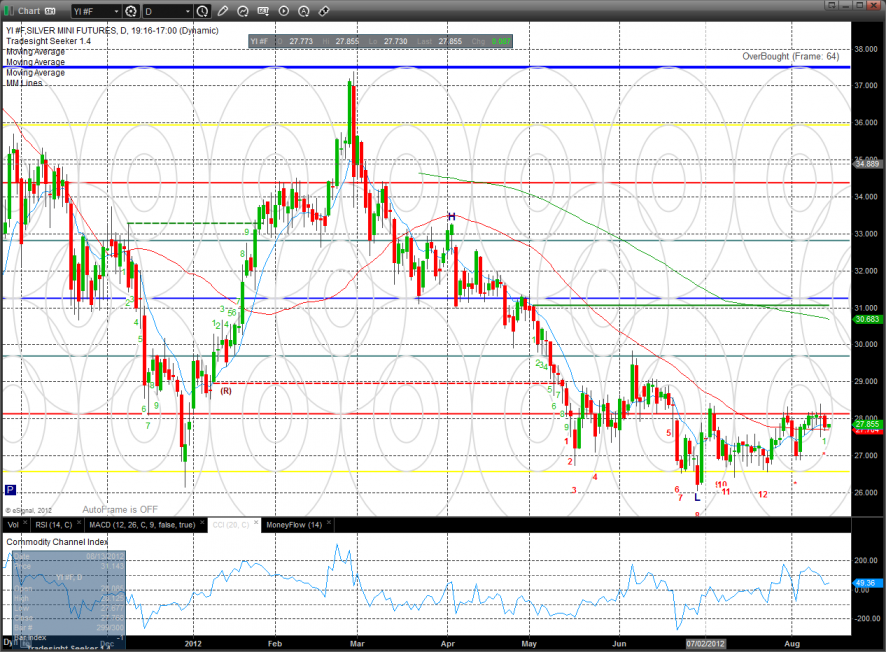 TLT: