Put/call ratio alert–see below!
The futures are still marking time before the FOMC decision and commentary Wednesday. On the day, the ES lost 6 handles but is still short term positive. Note that the CCI has lost it's positive bias.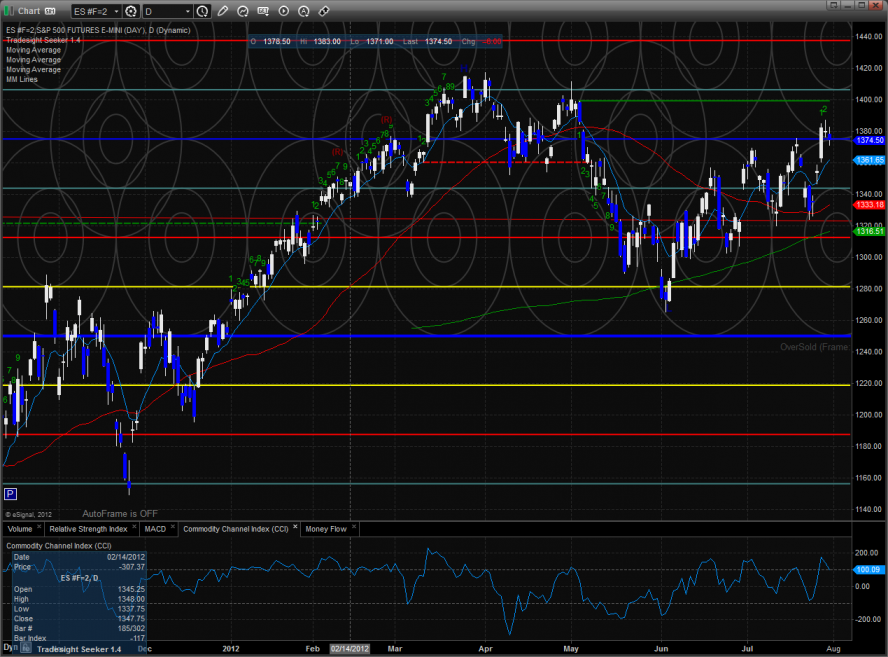 The NQ was relatively strong on the day and posted an inside candle. This will make the move out of the 2 day range better than if it wandered and swept on Tuesday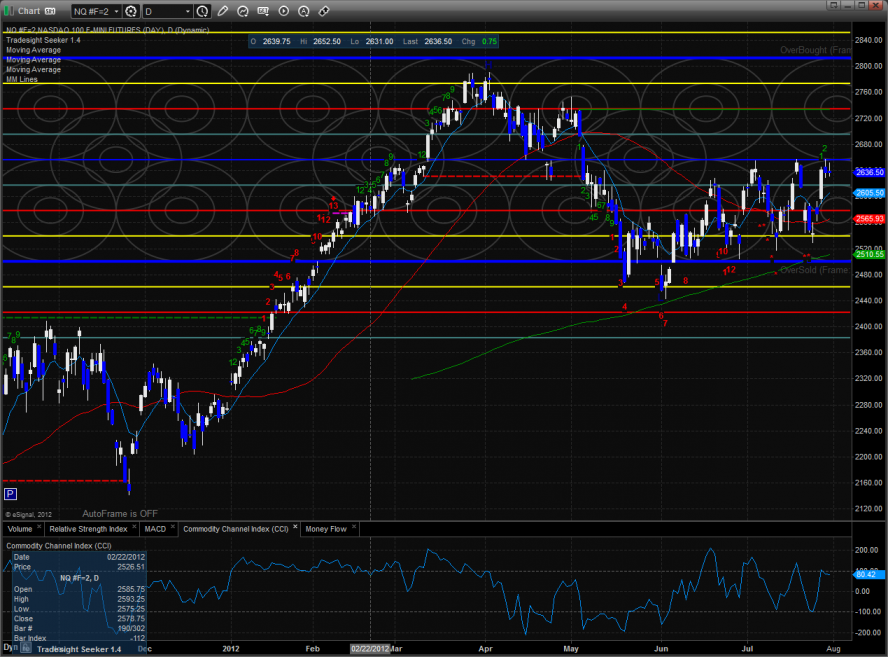 The put/call ratio recorded a climatically bullish reading. This is a contra indicator and loads the market with over enthusiasm.


Multi sector daily chart: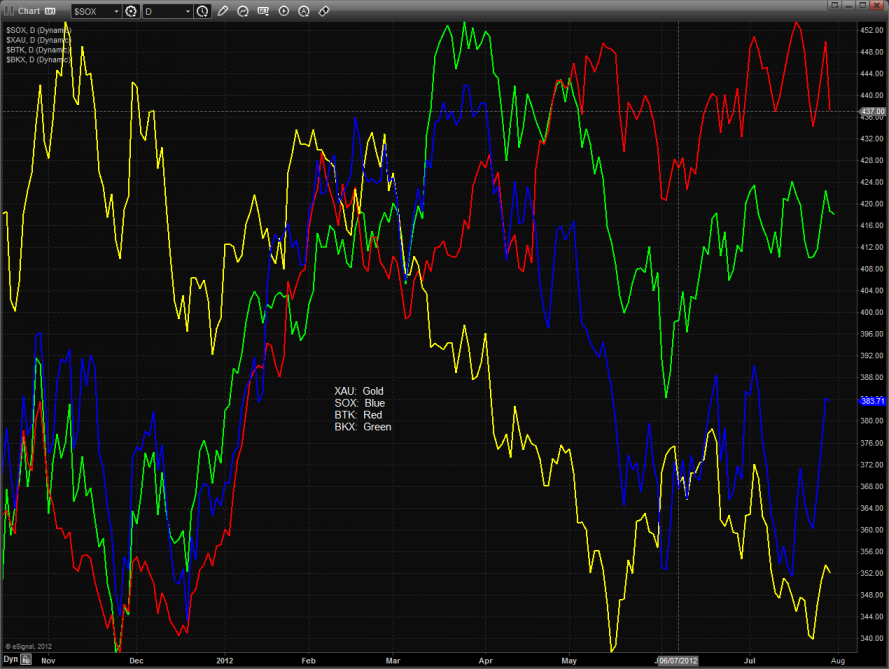 The BKX is bearishly showing relative weakness vs. the broad market tracking SPX.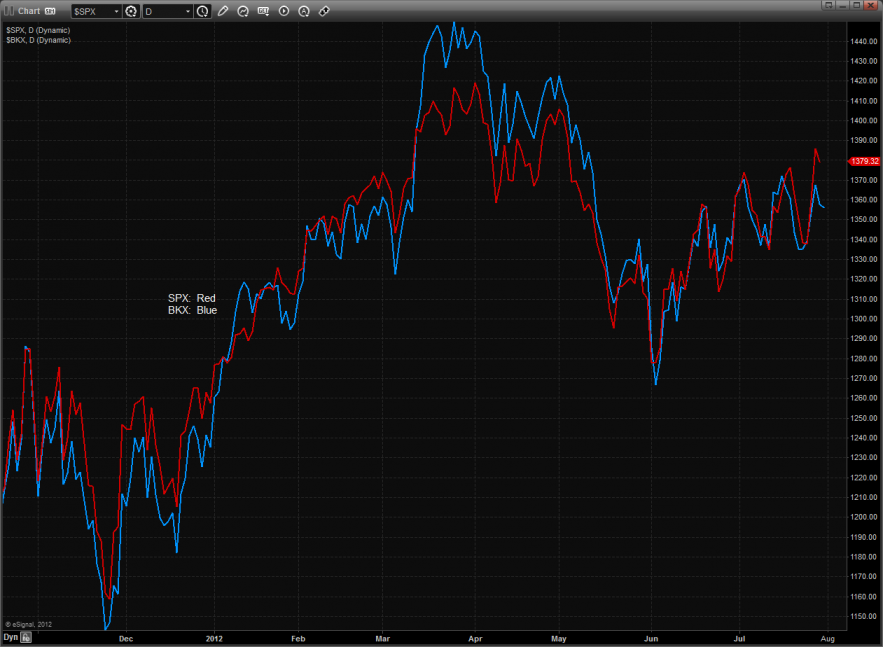 The SOX was the only major index up on the day. The index made a new high on the move but not a new closing high. The 200dma is the important level overhead.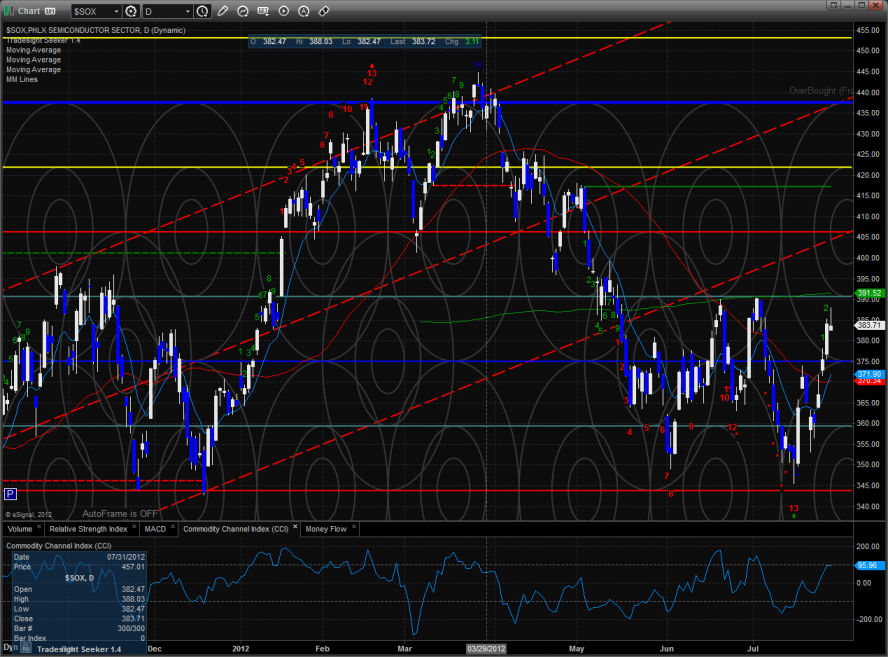 The BKX is still one strong day away from a Seeker 13 sell signal.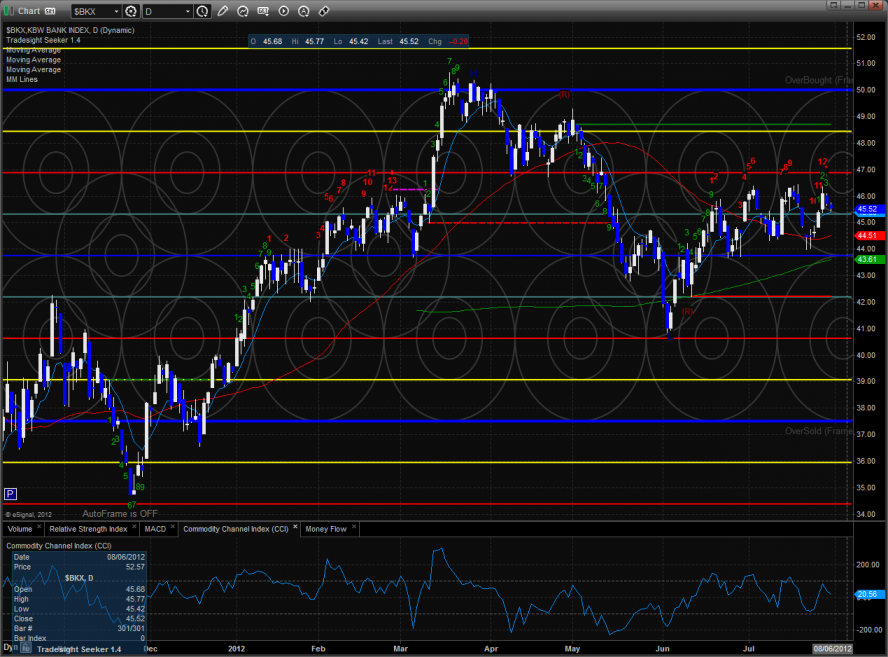 The XAU was weaker than the broad market but still has 2x bottom potential.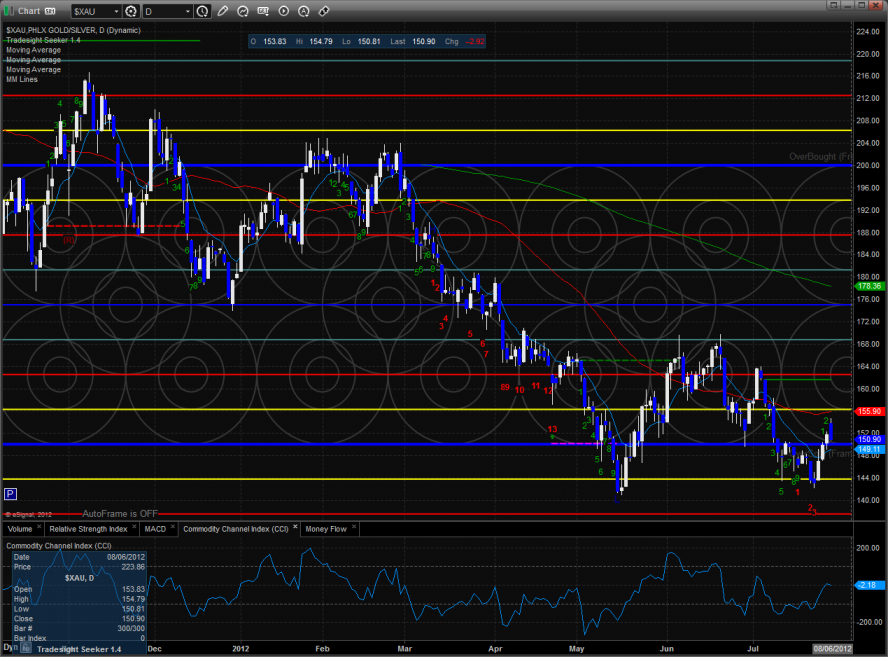 The OSX was the last laggard on the day and could be making an important pivot under the 200dma. Tomorrow is key.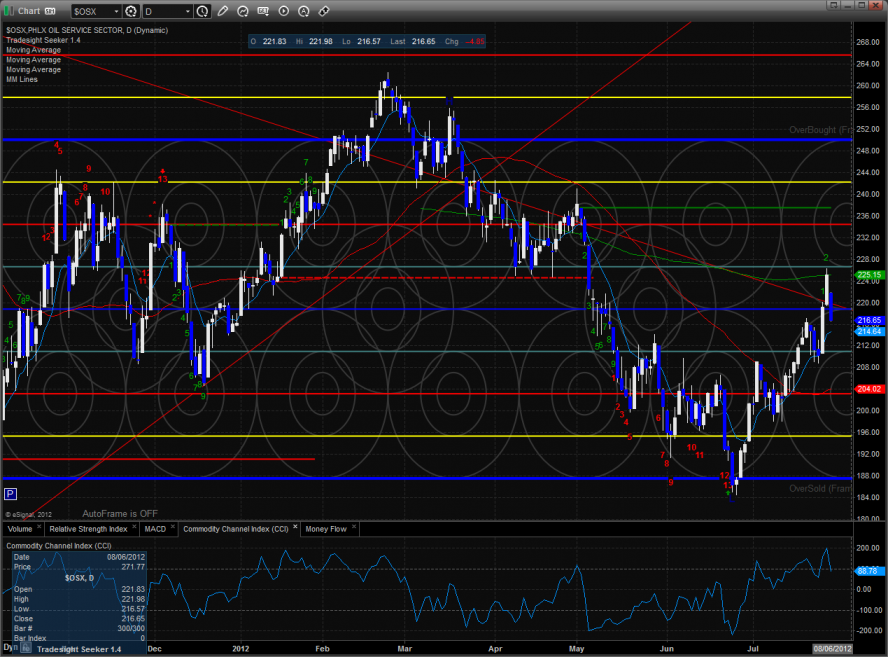 Oil: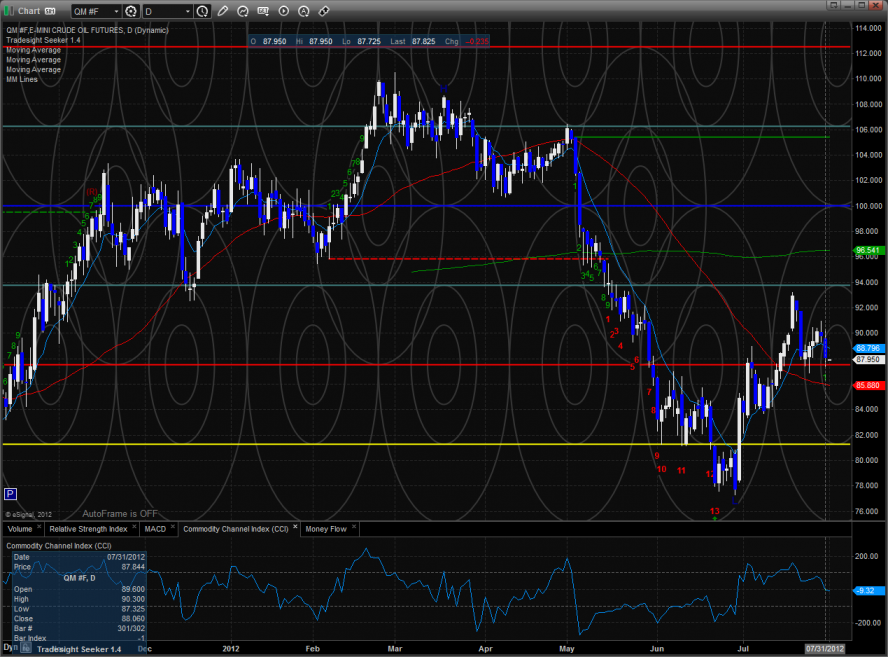 Gold: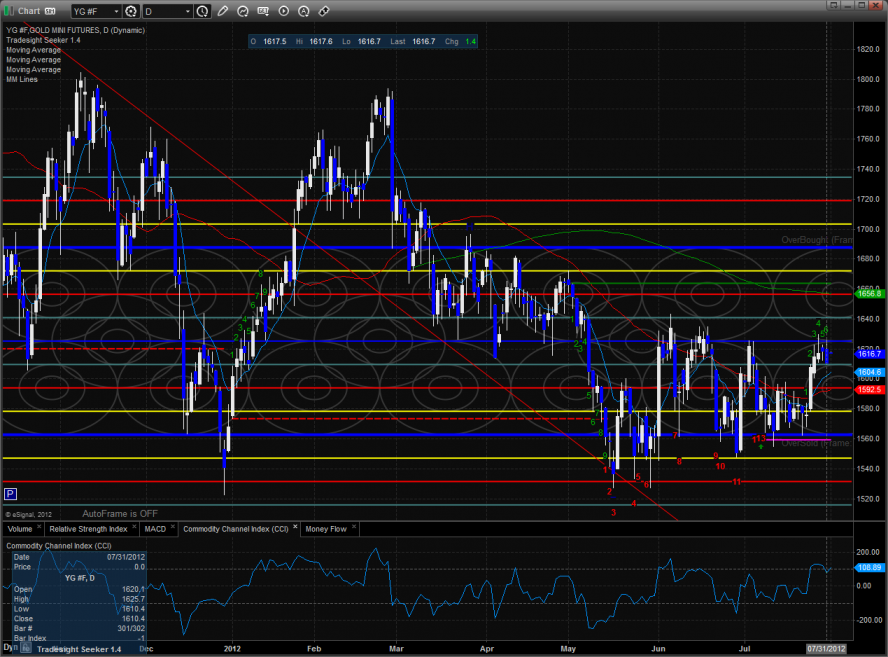 Silver: