The market did very little, both consolidating last week's huge gain and marking time before the Friday NFP number. Nothing new technically besides holding and not retracing last week's explosion.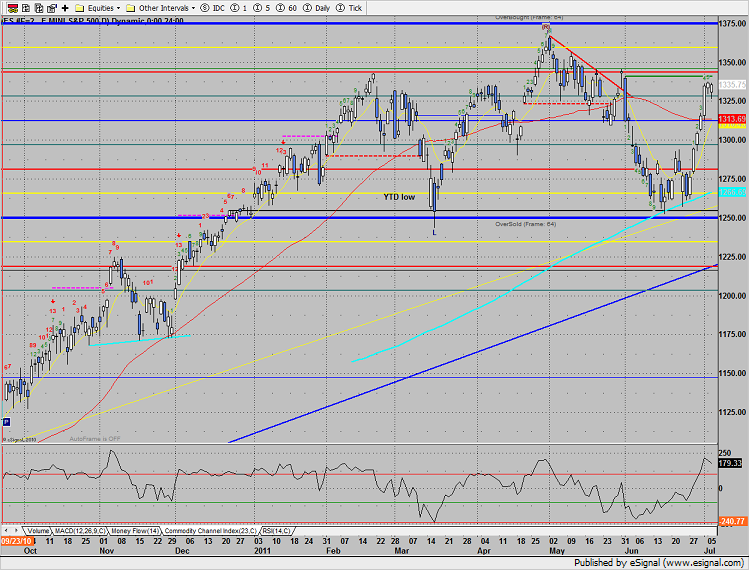 Naz was slightly stronger than the SP gaining 3 handles, settling right at the 8/8 level.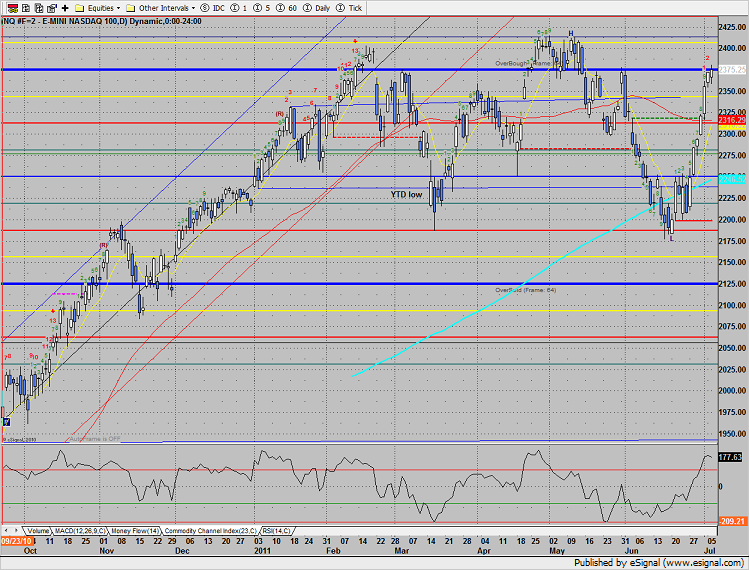 Multi sector daily chart: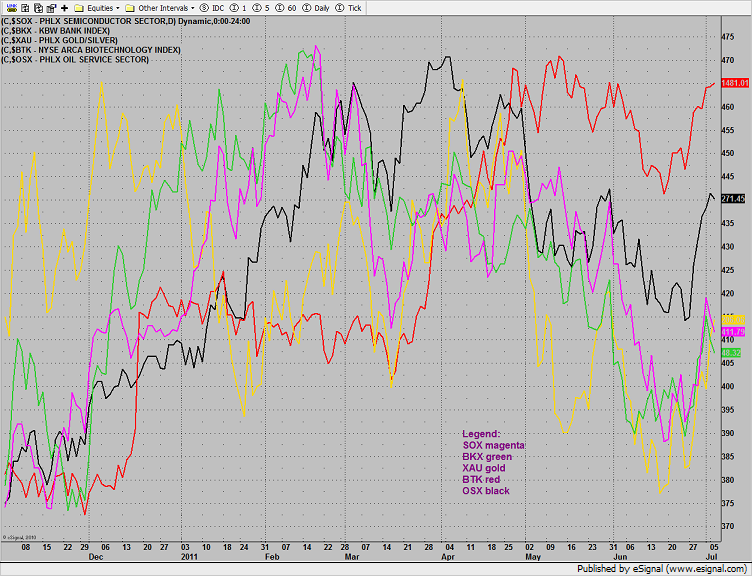 The 10-day Trin remains neutral, neither overbought nor oversold.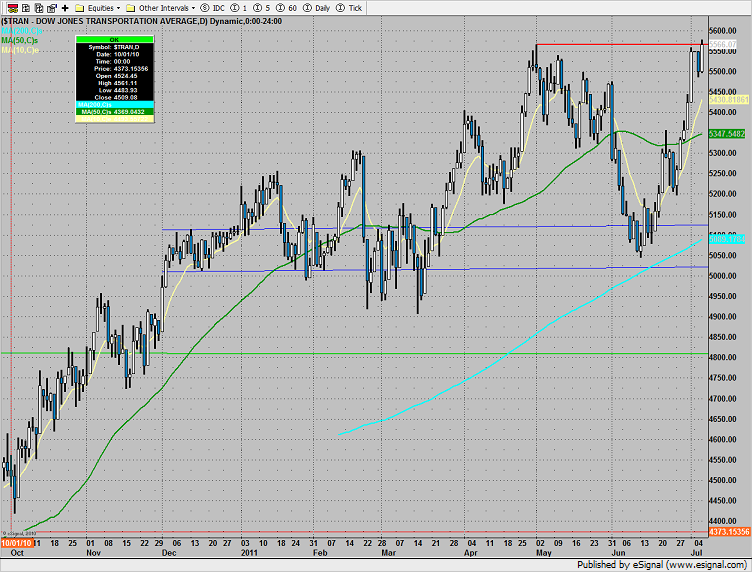 The TRAN closed right at the previous (all time) high. Be sure to overweight this sector for long ideas once it breaks out.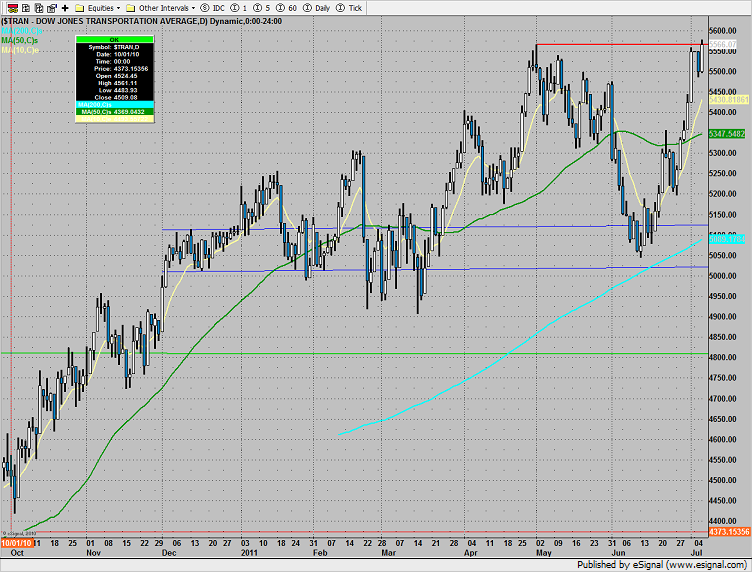 The XAU continues its bounce towards the 50% fib.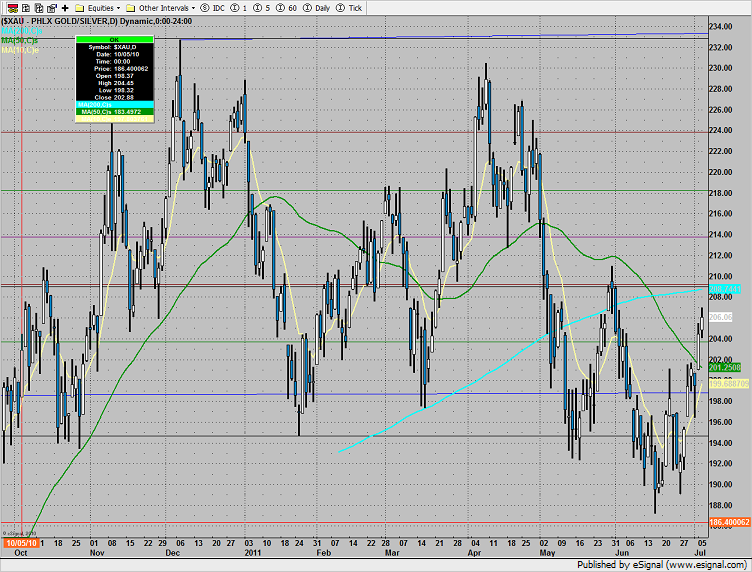 The XAL outperformed the broad market, a break above 43.50 puts 46.50 in play off the "W" bottoming formation.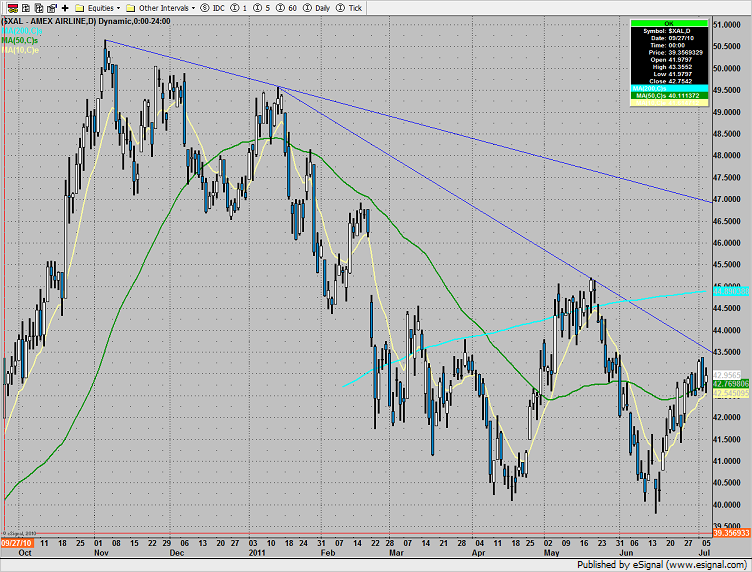 BTK blah…….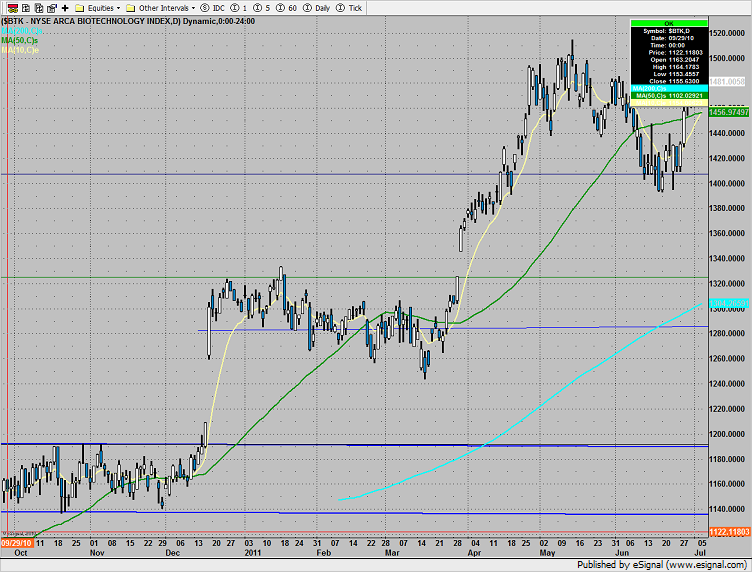 The OSX is most likely gathering energy to push above the static trend line.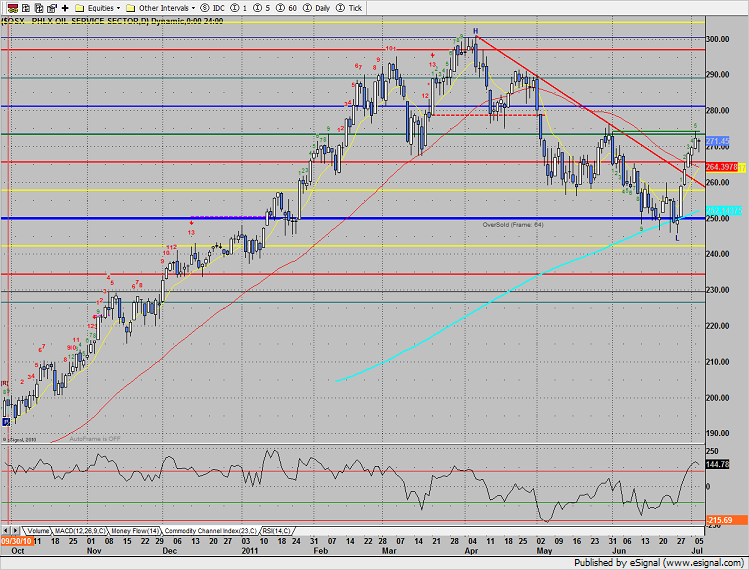 The BKX is still trapped within the current downtrend.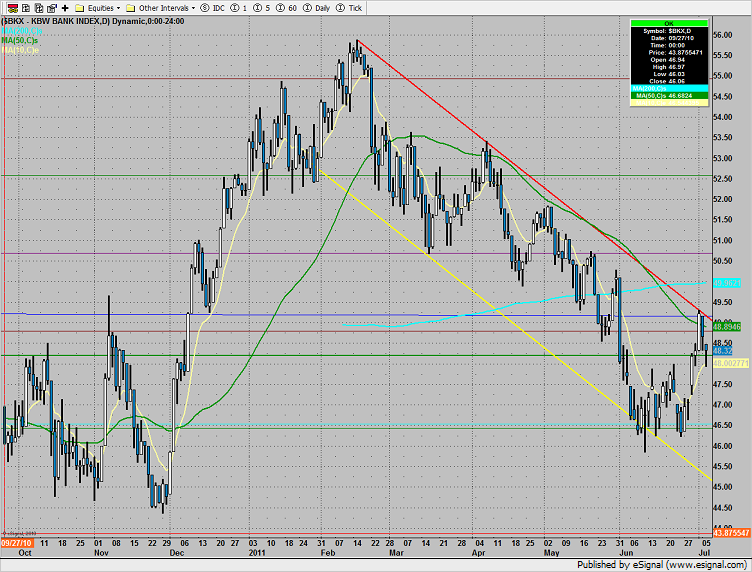 The SOX like the BTK is still trapped within the downtrend. Note that a breakout of the channel will also break above the 50dma and could have a good deal of power.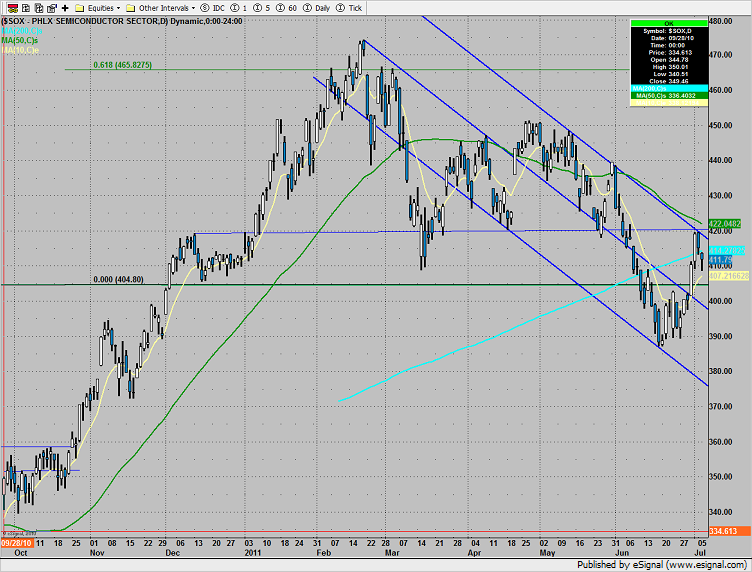 Oil was little changed after yesterday's breakout.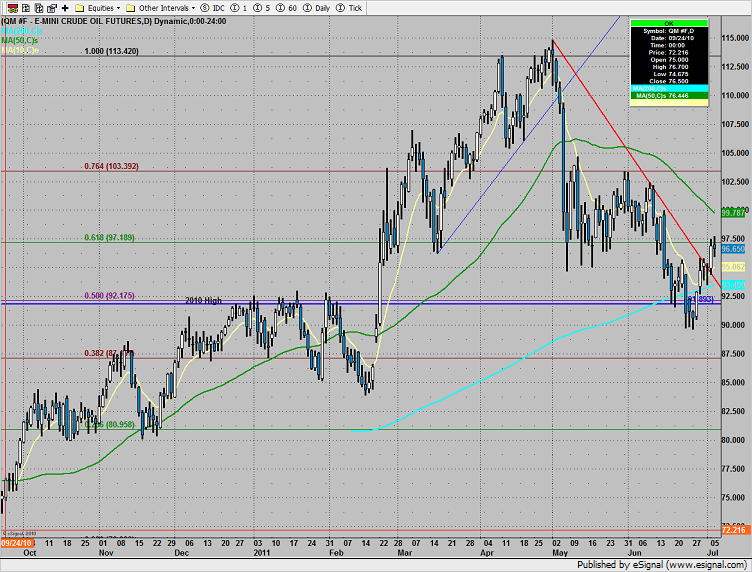 Gold is moving into key overhead: