The SP did very little besides shake off and holdup in the teeth of a huge number of individual stocks 9 days up. There is a key level of resistance just overhead at the static trend line and the February high (old breakout).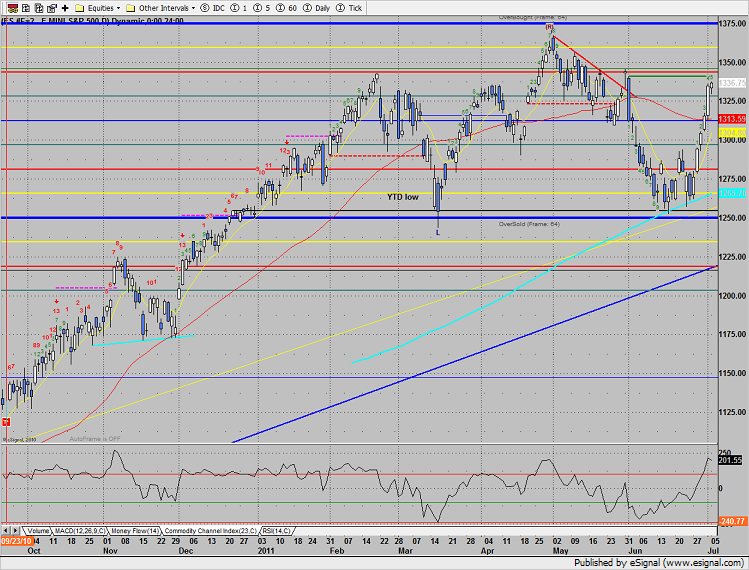 Naz rallied to the key 8/8 level and in so doing has elevated the CCI to an over bought reading. It should be considered a show of strength that Monday's close exceeded the high of the 9 bar run that completed Friday.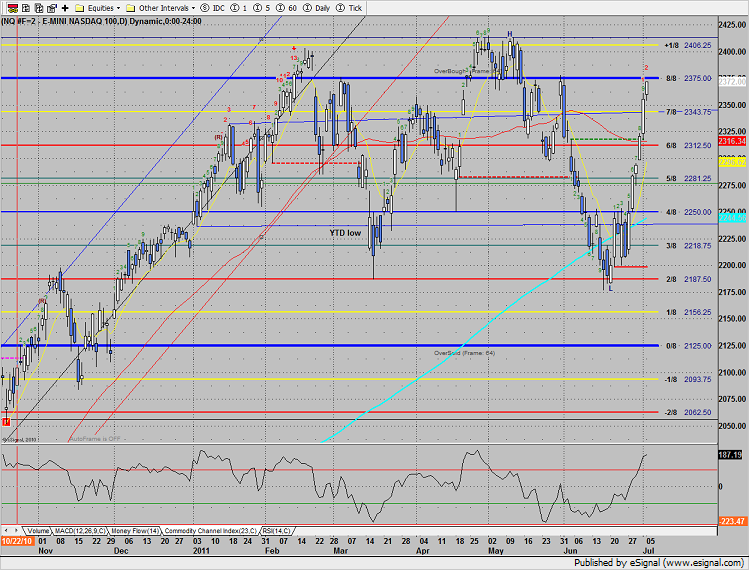 Multi sector daily chart: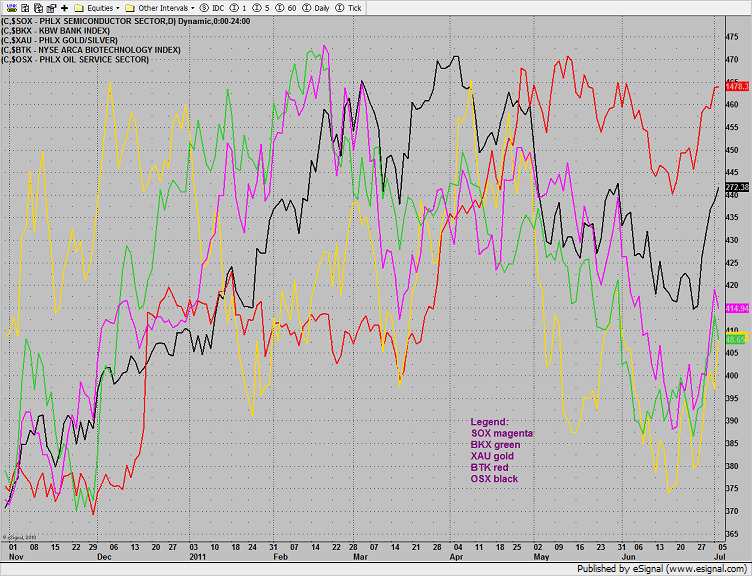 The NDX has finally reasserted itself vs. the SPX. If this condition continues, this is a very bullish development for equities.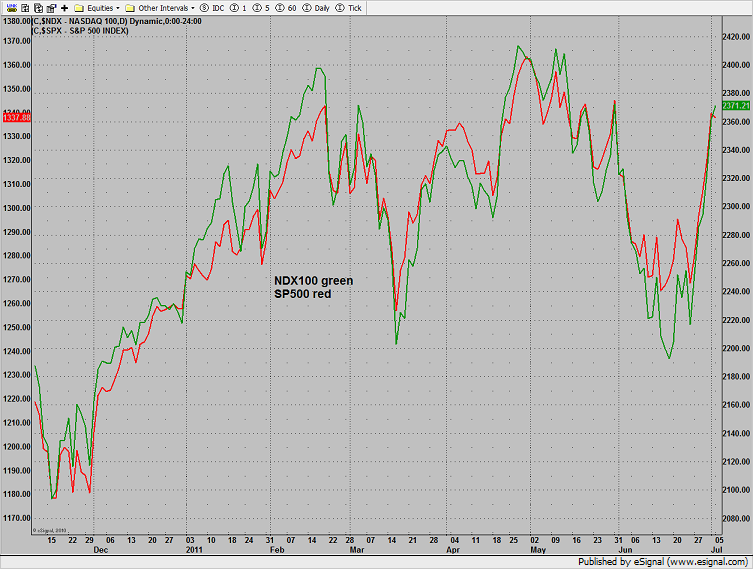 The OSX continues to show good relative strength vs. crude futures. This is bullish for crude.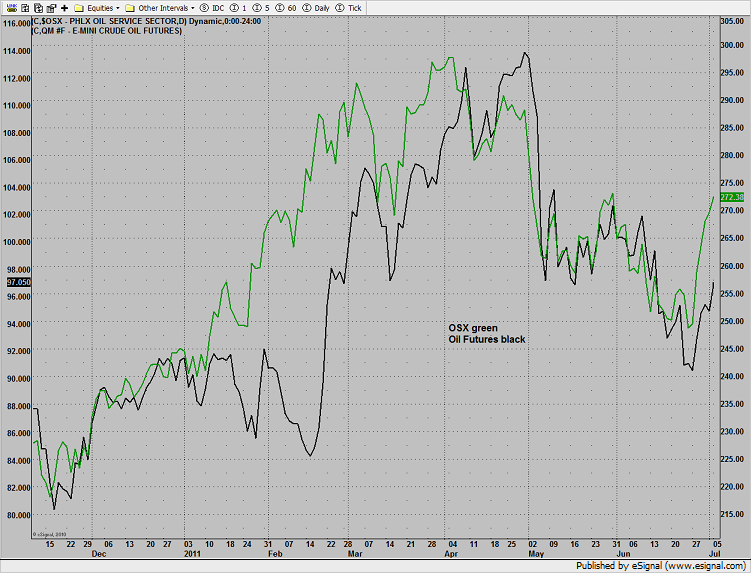 The SOX is still underperforming the NDX which will be a drag on the Naz if the divergence continues.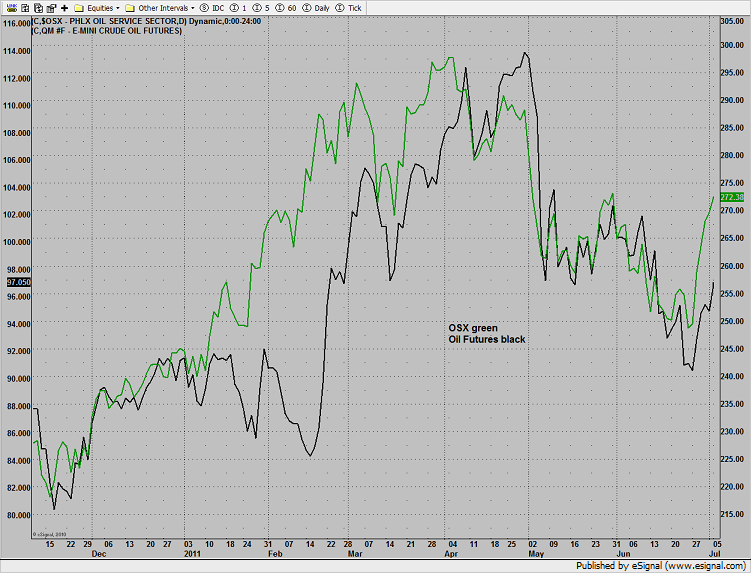 The XAU is badly lagging the underlying the gold futures. This is a bearish divergence and should keep a lid on the price of gold.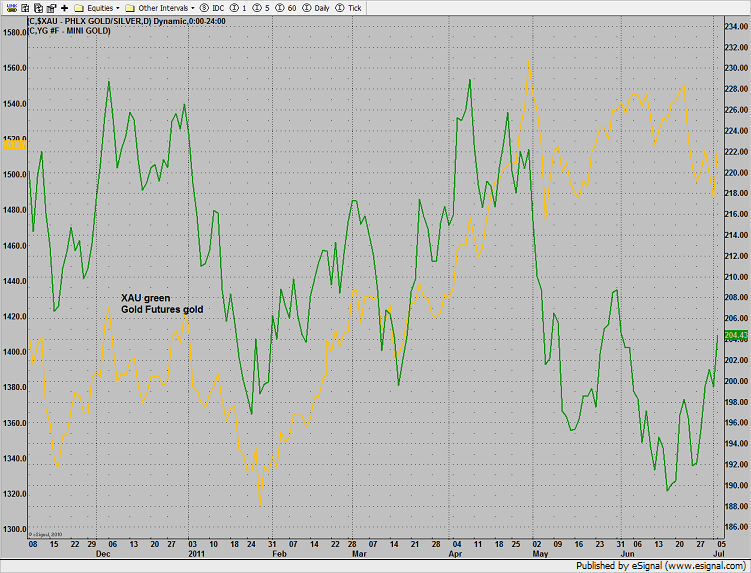 The XAU was top gun on the day;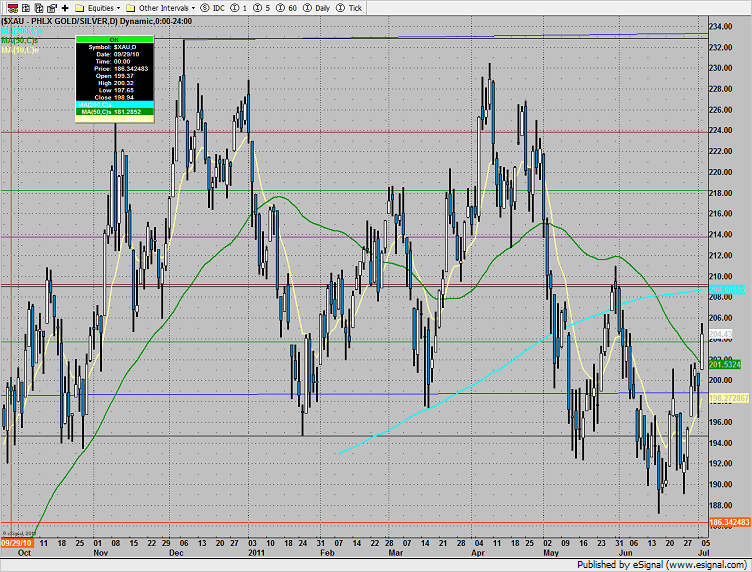 The OSX touched but did not clear the active static trend line. Note that the move is only 5 days up.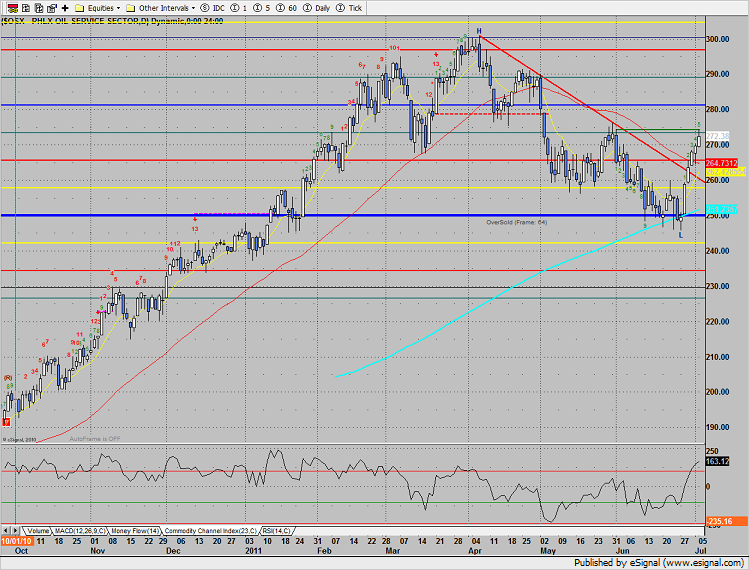 The BTK was held down by the completed 9 bar setup.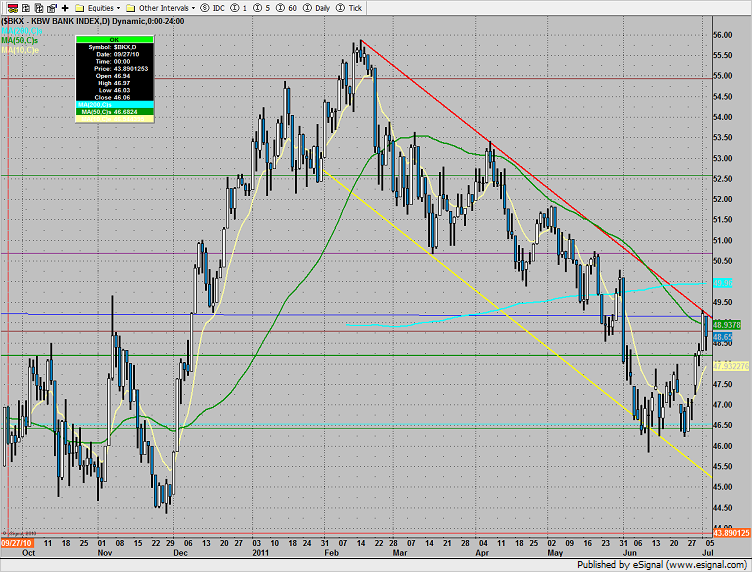 The Transports took a breather after recording a new high close on Friday. Set an alarm for a break over 5567 which would be a new high water mark.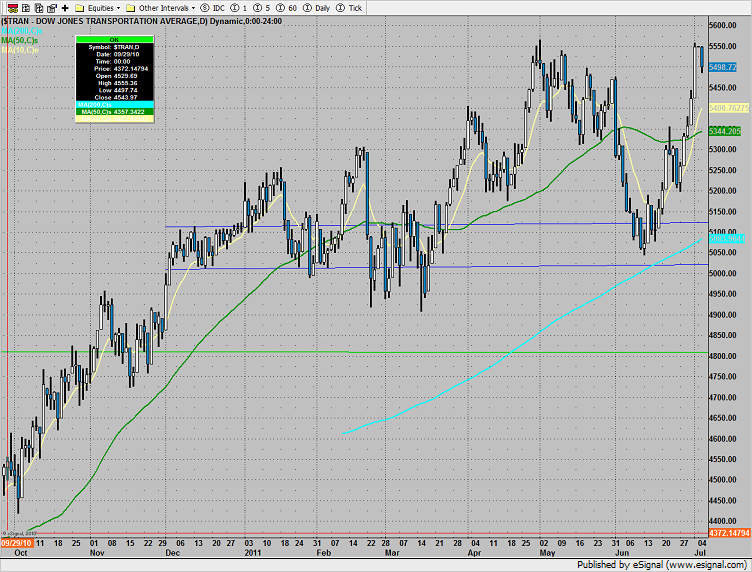 The SOX has resistance/break out level at 420.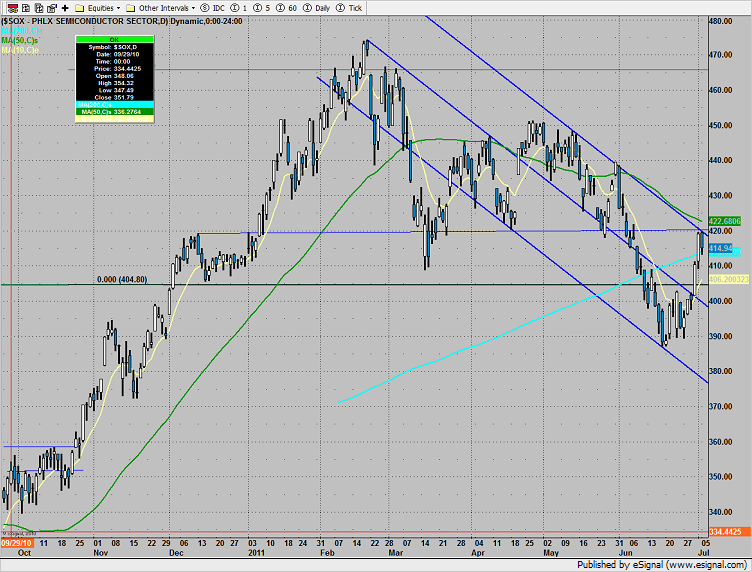 The BTK has a key break just overhead which will confirm that the chart has turned positive.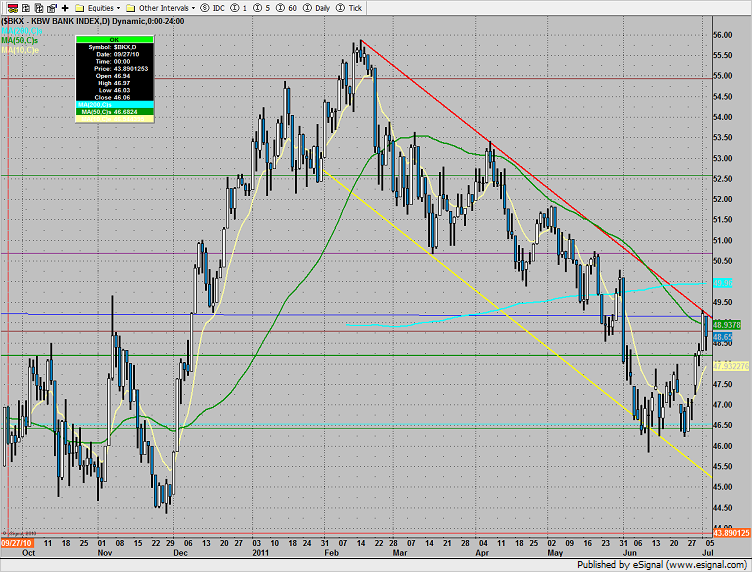 Oil broke the short term downtrend.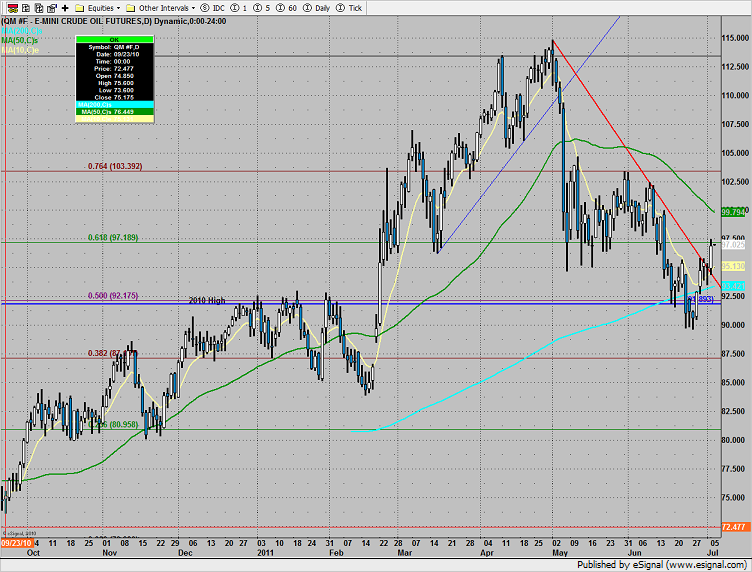 Gold bounced but has considerable overhead to work through.