The SP lost 27 handles, bearishly closing lower than both the close 7 and 11 days ago. This often implies that there is sufficient downward pressure to follow through and not need a measuring day. The tape is currently news driven by earrings and compounded from the news or no news coming out of Washington and could confound the 7/11 signal.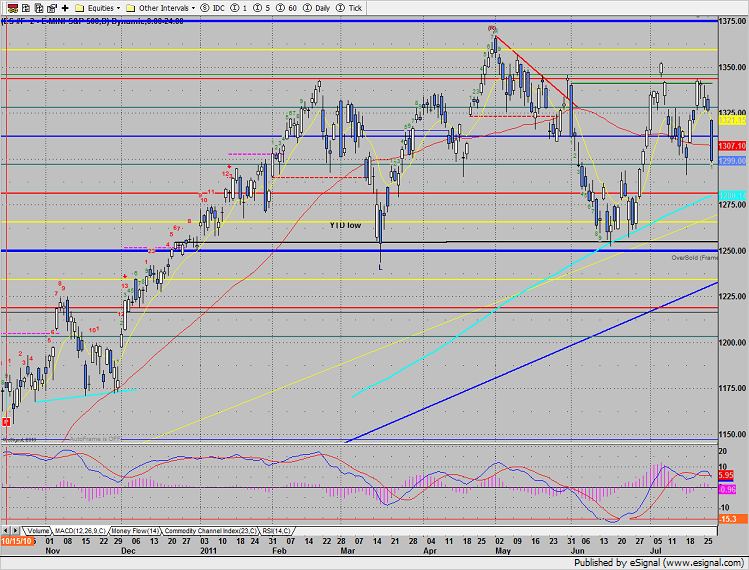 The Naz lost 66 closing on the low of the day. Since price was rejected at he +2/8 level a pullback to the 6/8 level should be support.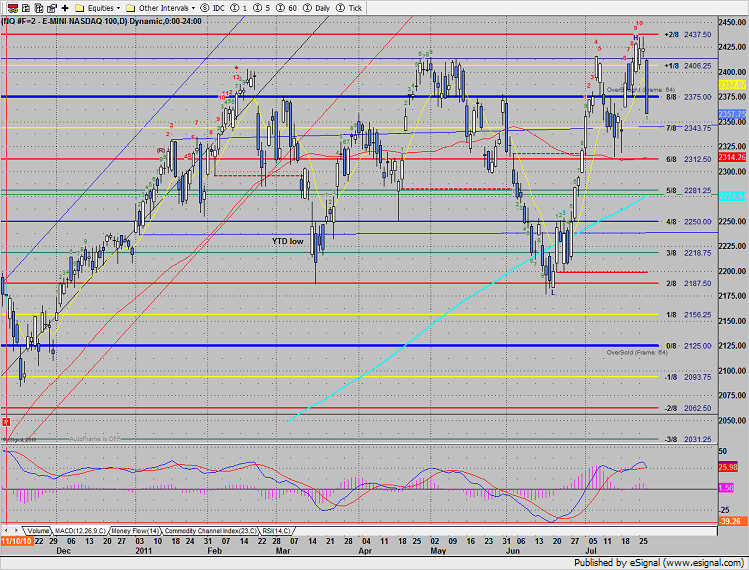 The put/call ratio closed slightly elevated, but not climatically so, at 1.05.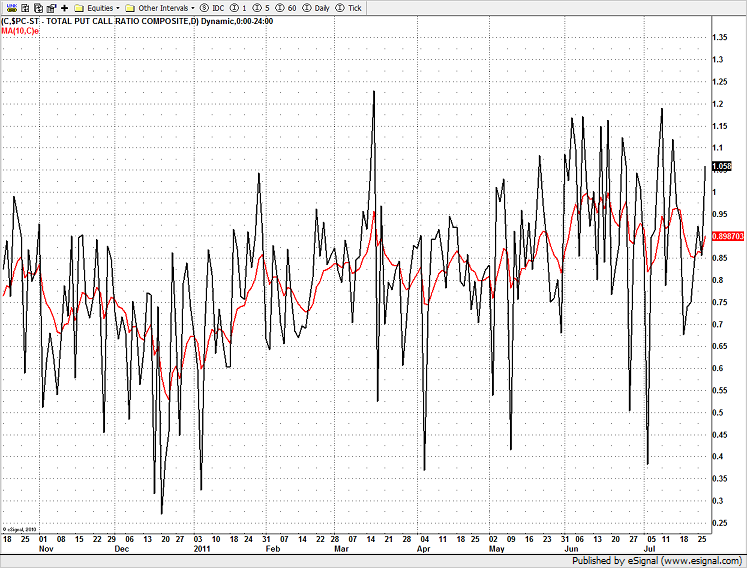 The 10-day Trin neutral at 1.06.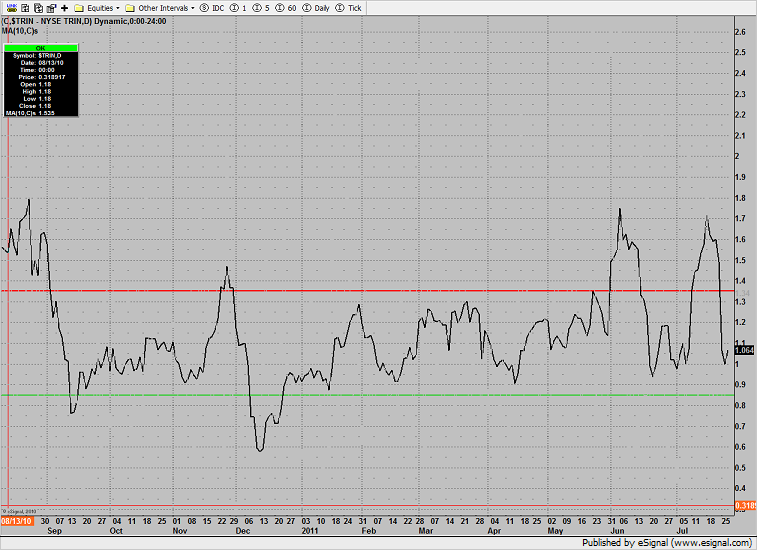 The CMR consumer durables made a new low closed below the Q2 lows and also below the 200dma. This is not good news since it was the top sector on the day and is usually a hiding place in a weak tape.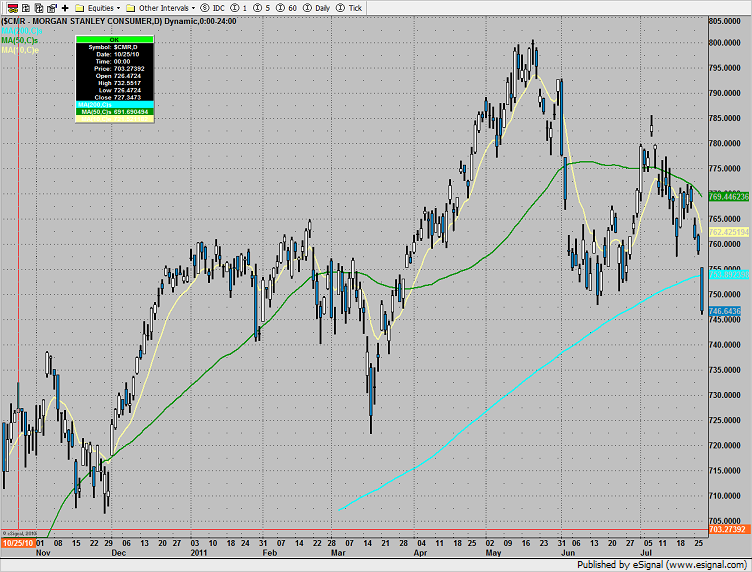 The BKX remains trapped in the down channel.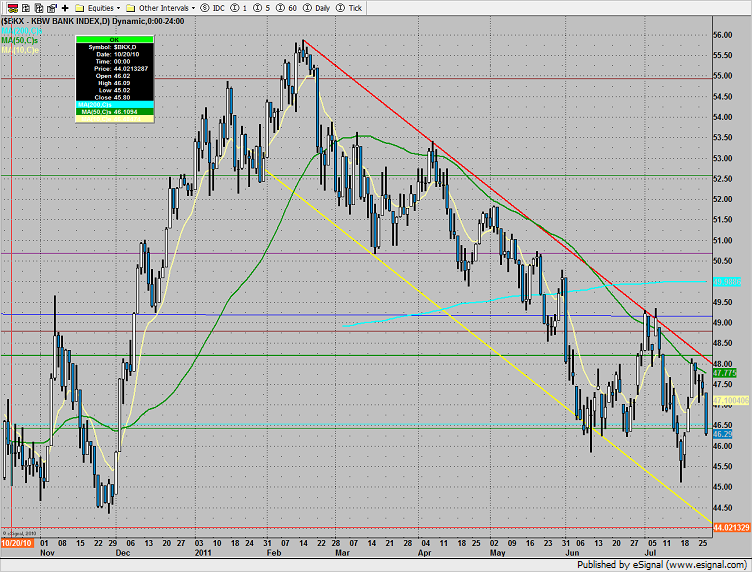 The OSX remains constructive holding above the 50 and 200dmas.


The XAU was a source of funds and underperformed the broad market. See comments on gold below.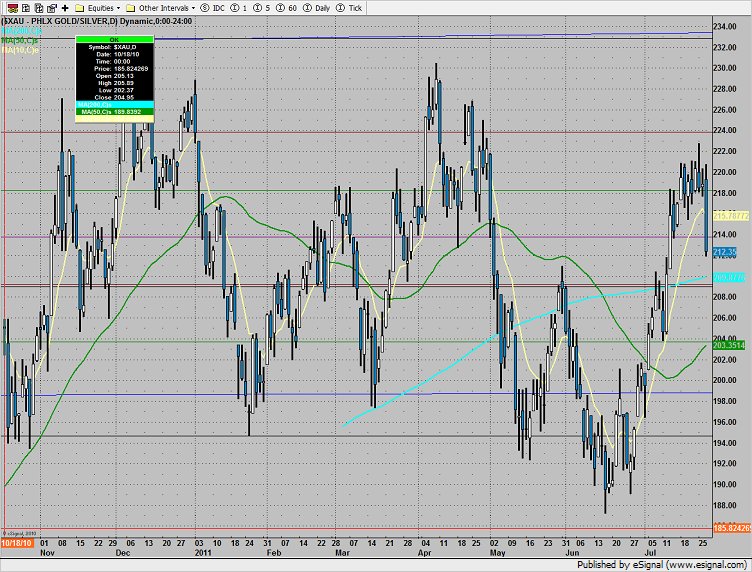 The BTK took a very big hit losing 3.5 % on the day and also leaving the recent trading range (read key support) behind. Next support is at 1320 where the 2010 highs converge with the 200dma.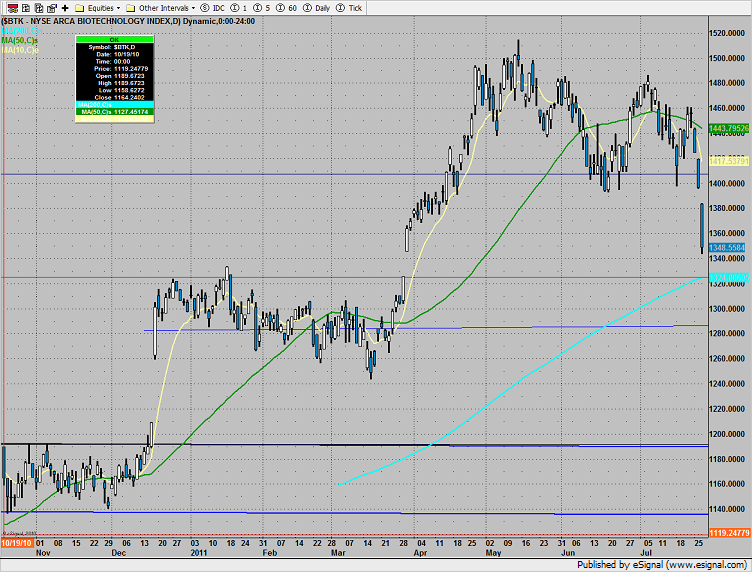 The SOX was the last laggard on the day off 3.7%. The pattern did however hold above the midpoint of the regression channel which may prove important. Wednesday was 11 days down on the daily.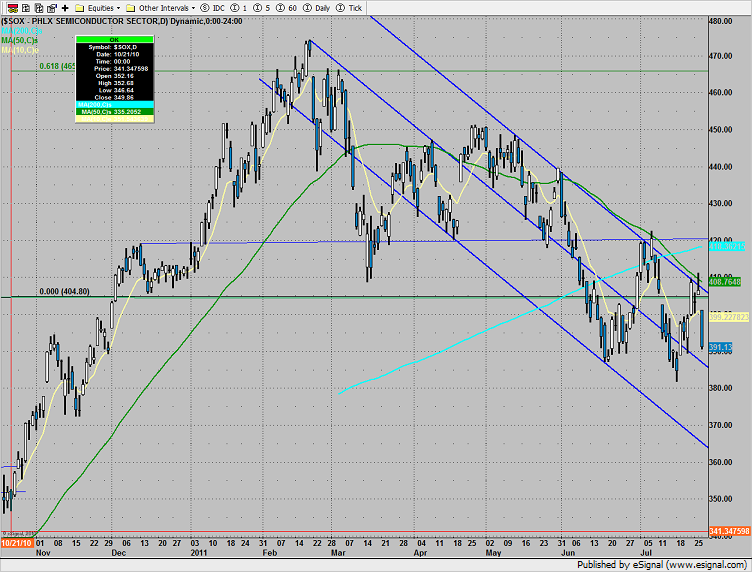 Gold recorded a new high on the move but closed lower on the day. Price is being repelled by the key 8/8 Gann level.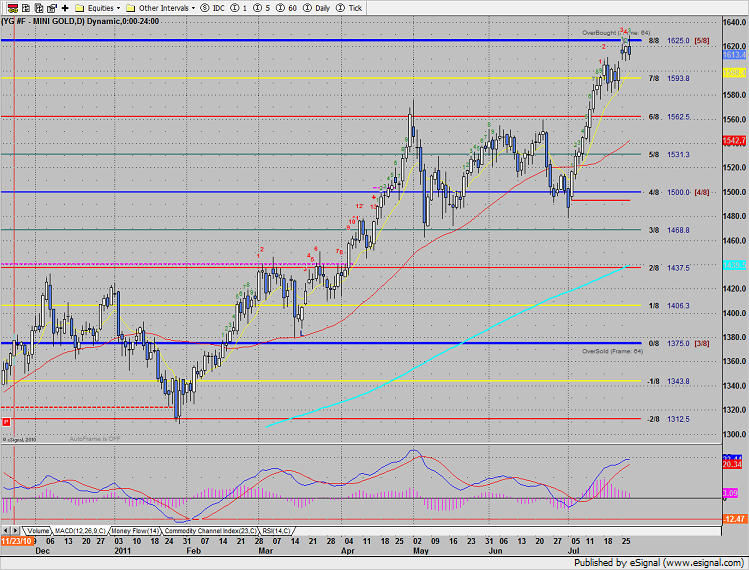 Oil was lower on the day, closing below the 4/8 level which is currently the new Sheriff in town.