The ES was higher on the day by 11 which produced a settlement above the Friday and Monday high. Price has made good on a measuring day breakout and is now above all the major moving averages.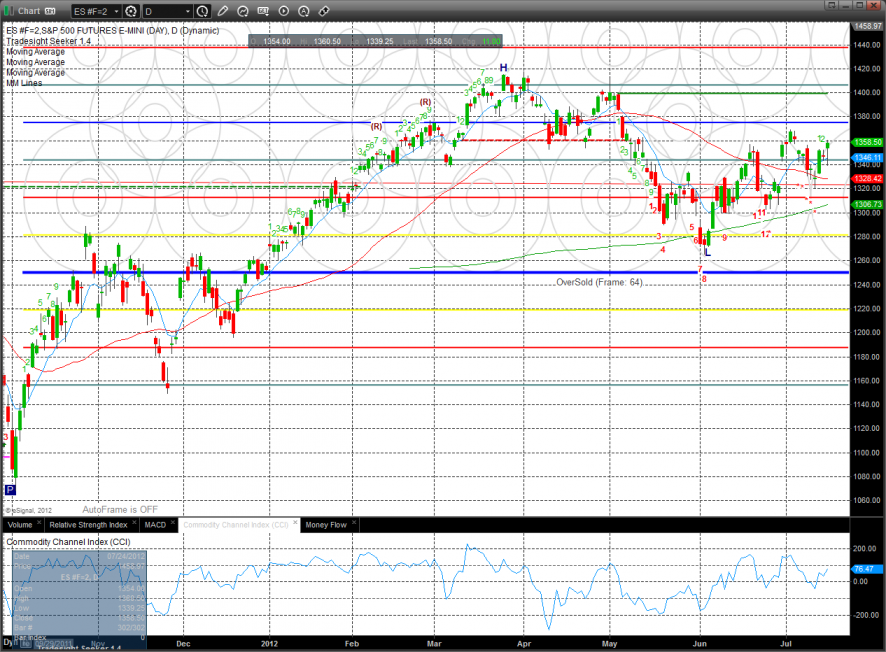 The NQ futures lagged the broad market but managed to gain 16 on the day. The one bogey on the chart is that today's settlement was below the open which makes a camouflage sell signal.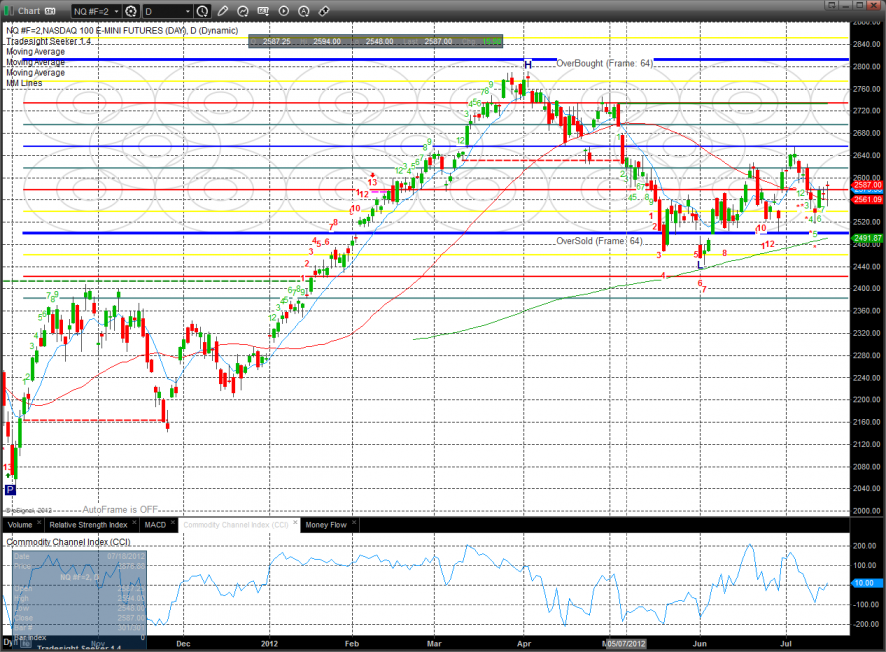 The total put/call ratio remains neutral:


The 10-day Trin still has oversold energy: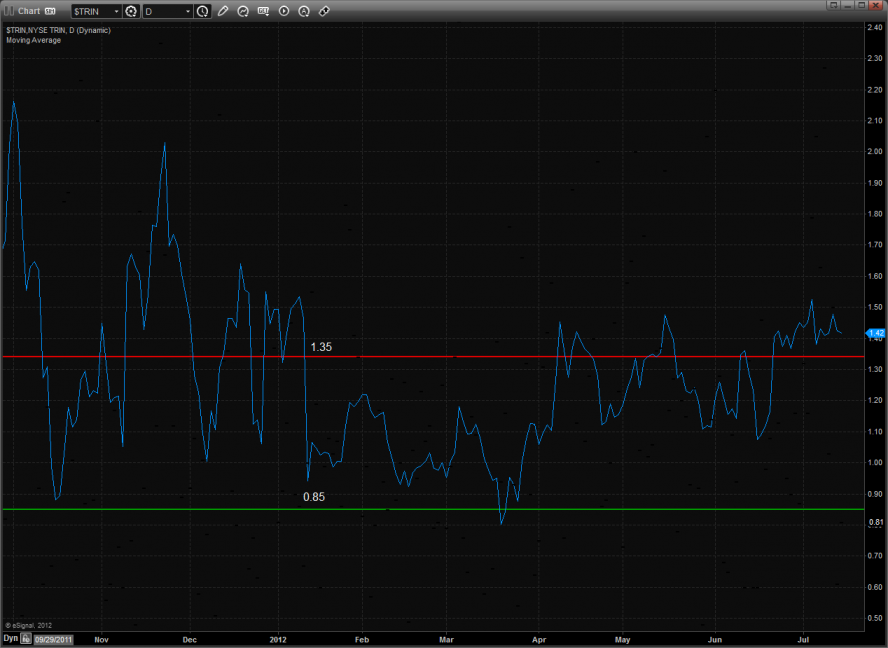 Multi sector daily chart: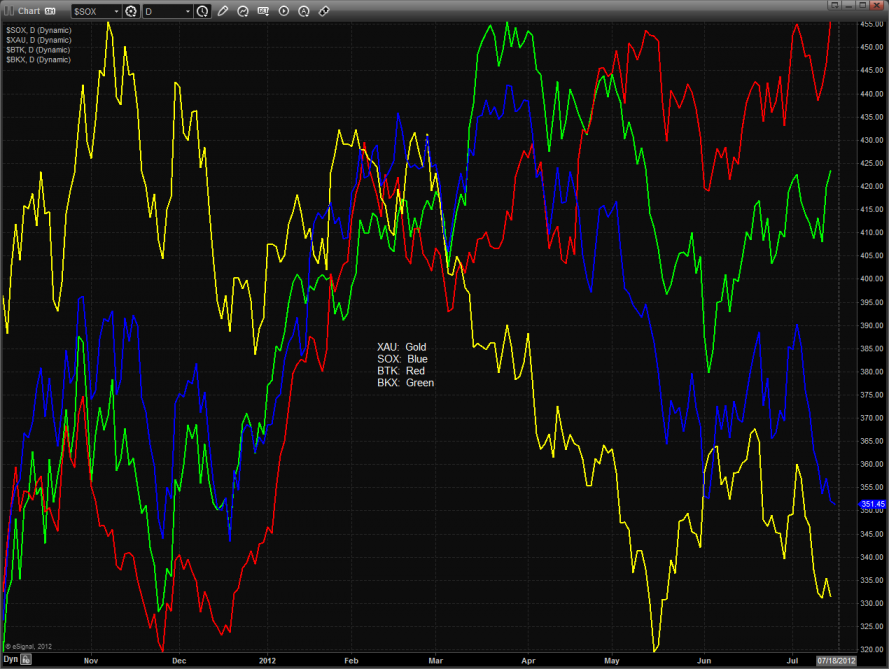 The Dow/gold ratio is moving closer to upper channel boundary.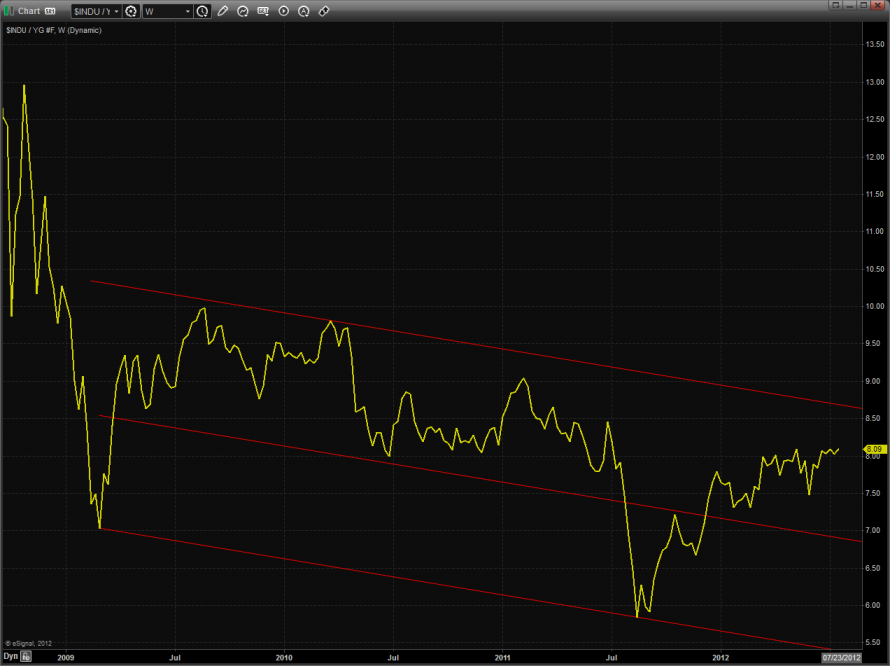 The NDX is bearishly losing its relative strength vs. the SPX. This is a chart to watch closely.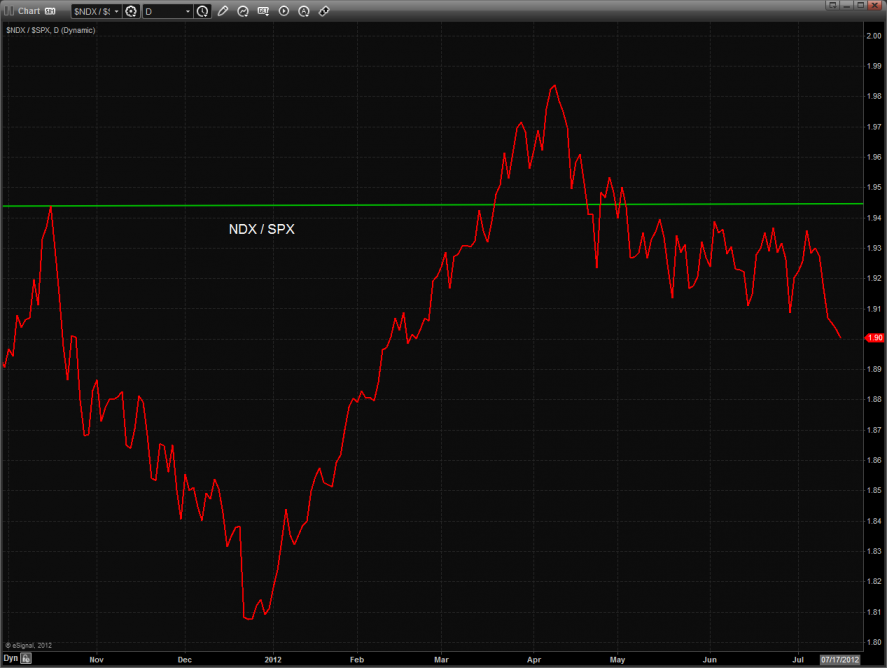 The OSX was the top gun on the day and is very close to qualifying the recent higher low. Keep in mind that there is still an active seeker buy signal.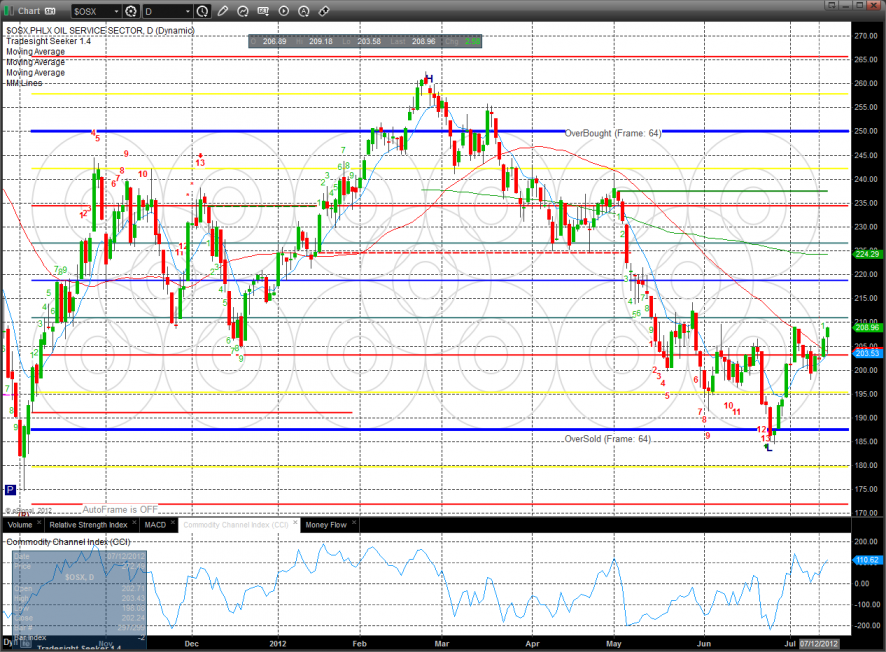 The BTK was a close second to the OSX and is very close to a 52 week breakout. Be sure to have a list of long ideas in this sector.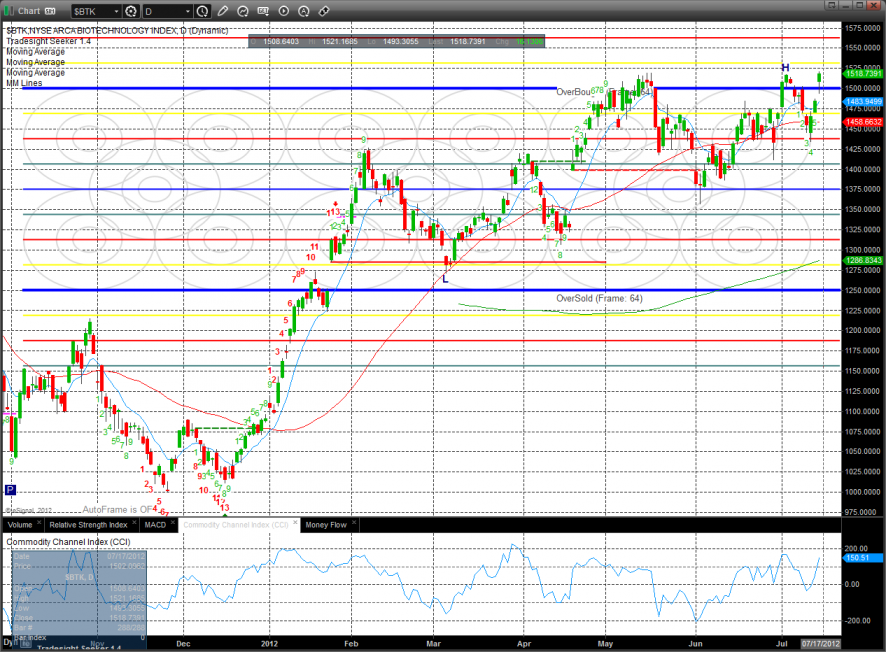 The SOX made a new low on the move and recorded a Seeker exhaustion buy. Have a list of reversal ideas handy for the rest of the week.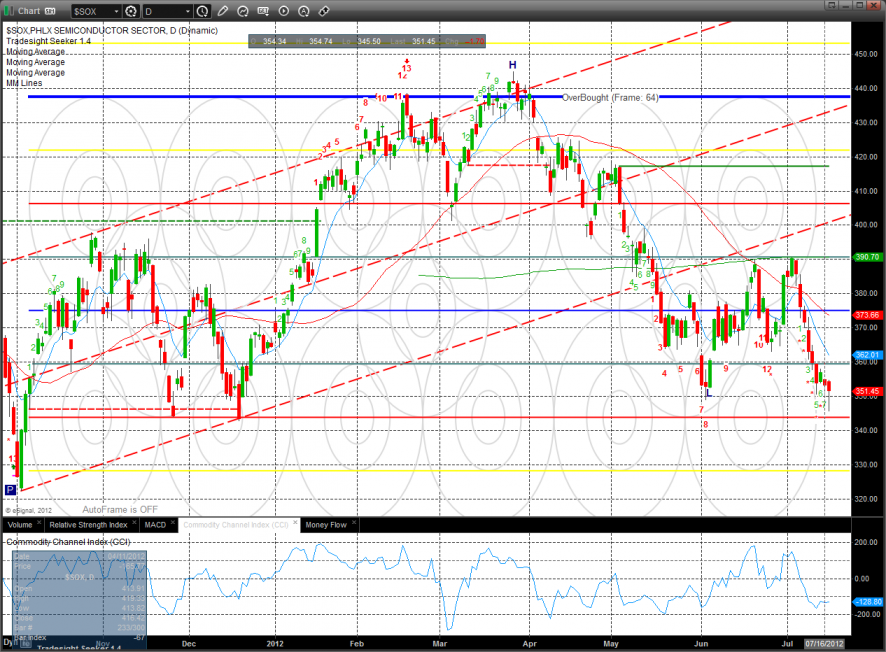 The XAU was the last laggard but did not make a new low on the move.


Oil: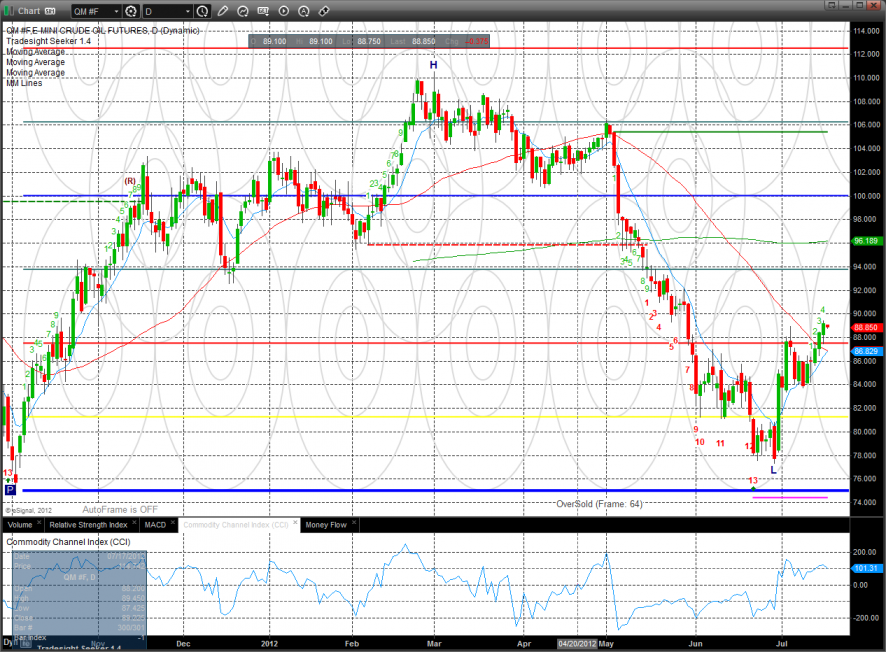 Gold: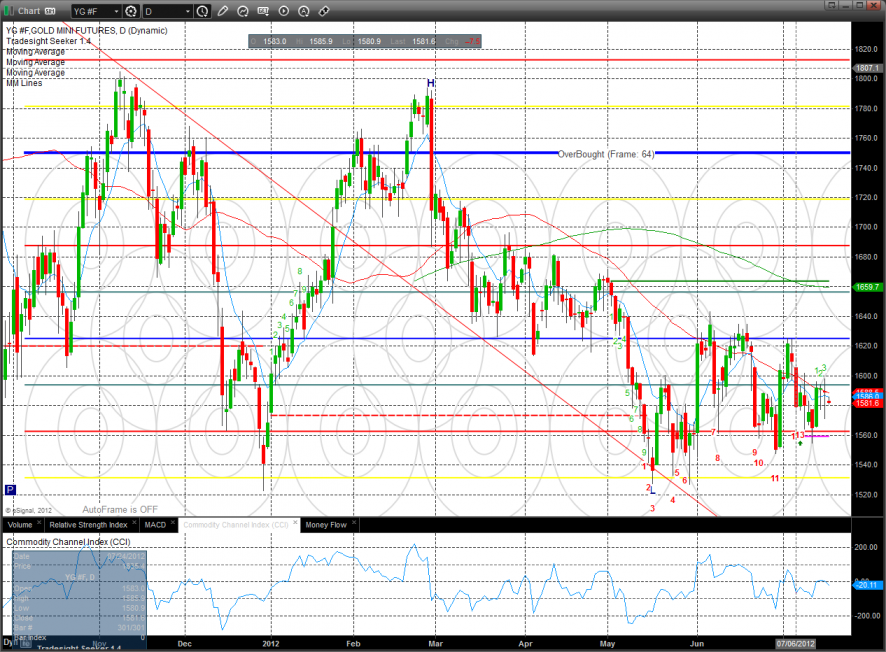 Silver: