The SP gained 10 on the day following through on the range breakout. The next important level is the 4/8 Gann level that is also where the 50dma lives.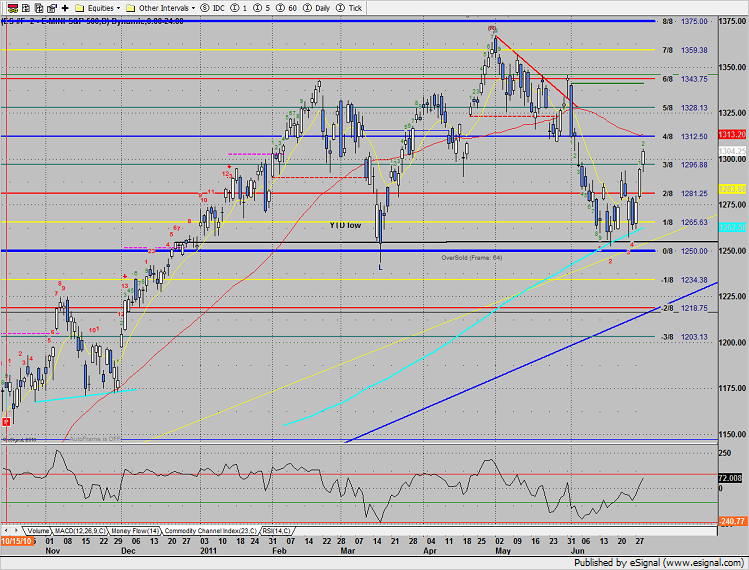 The Naz side underperformed only adding 10 on the day (should be more like 13+ to match the SP side). The static trend line and 50dma are the next resistance levels. Keep in mind that Thursday is the last day of the month and will likely be choppy.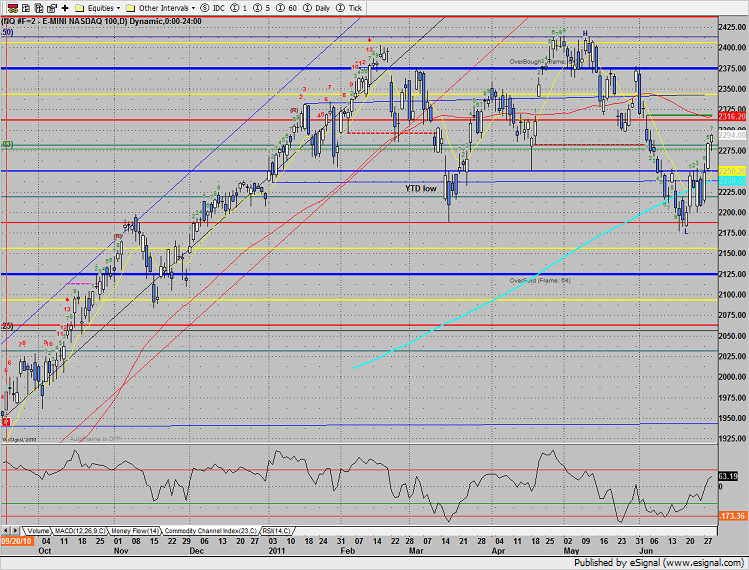 Multi sector daily chart: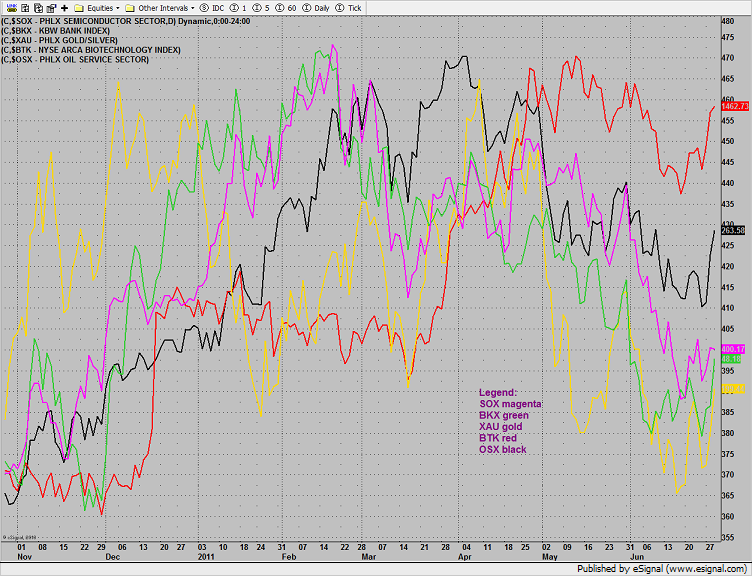 The BKX was top gun finally breaking above the recent range. The Seeker exhaustion signal implies that more upside is likely. Keep on top of this sector for reversal setups.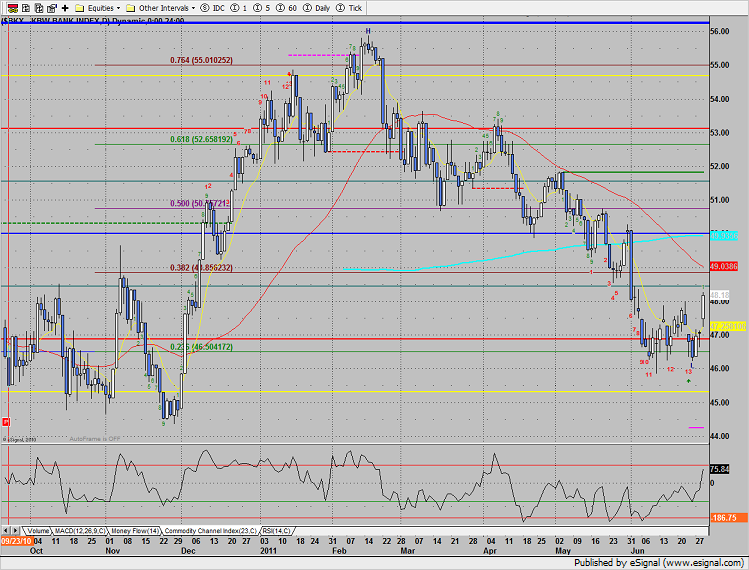 The XAU took another shot at 200, the 50dma is the next level to consider.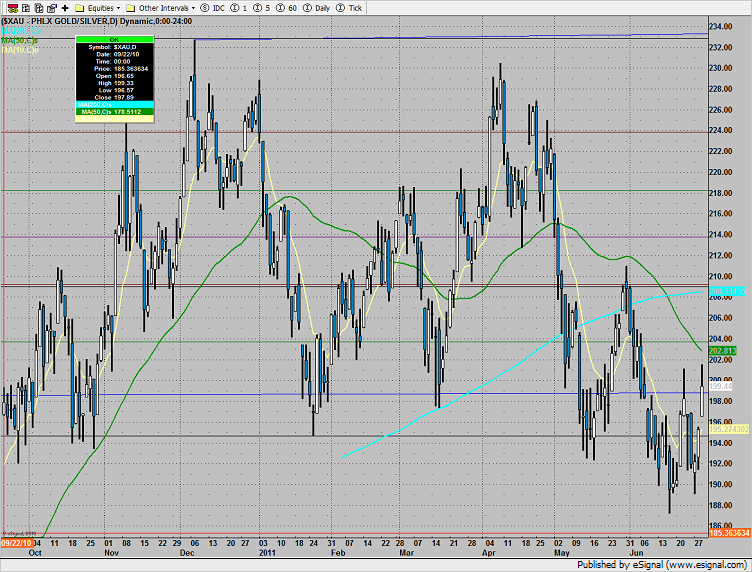 The OSX broke above the DTL. Overweight this sector for long ideas.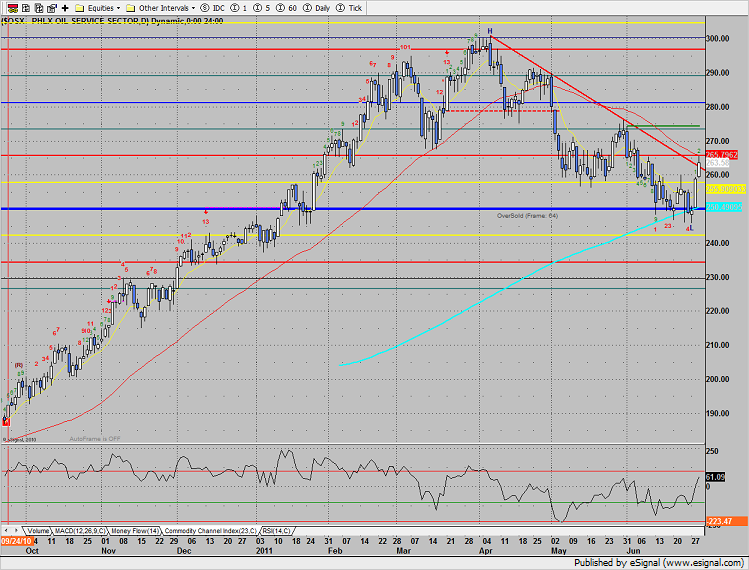 The Transports followed through and will likely take a shot at the static trend line as long as energy prices don't run away.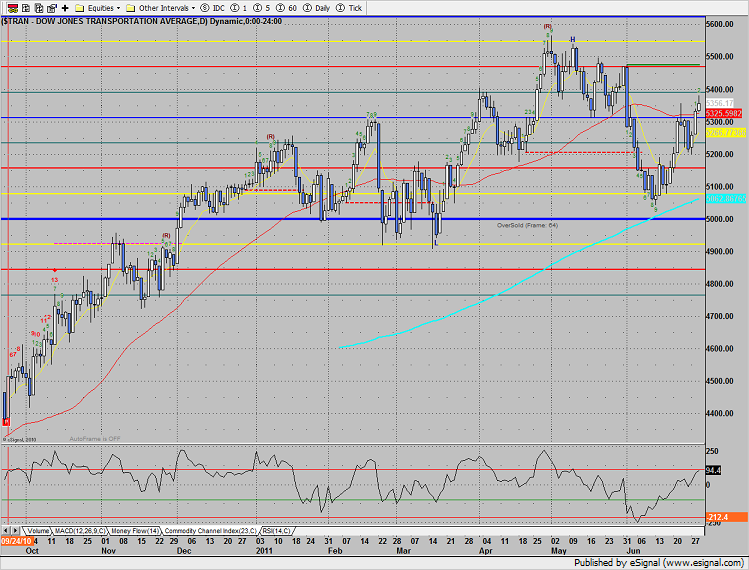 The BTK underperformed the market and is now 7 days up.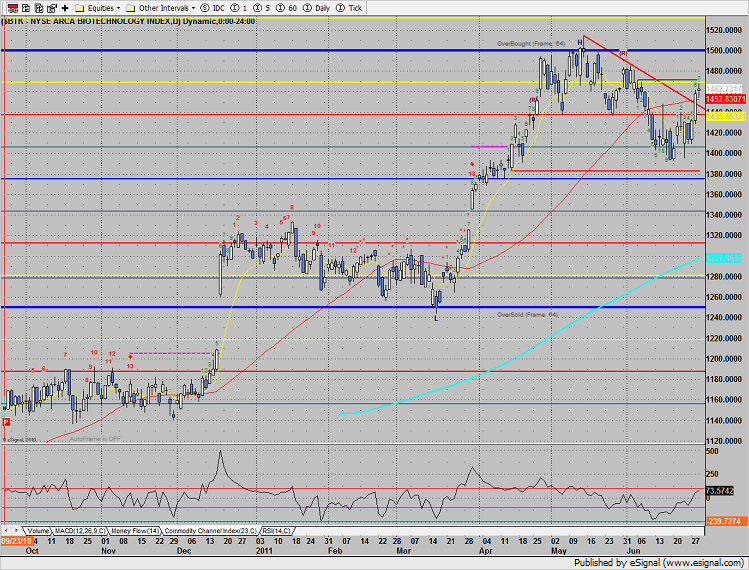 The SOX is still weak and was actually down on the day. Price remains trapped in the middle of the current regression channel.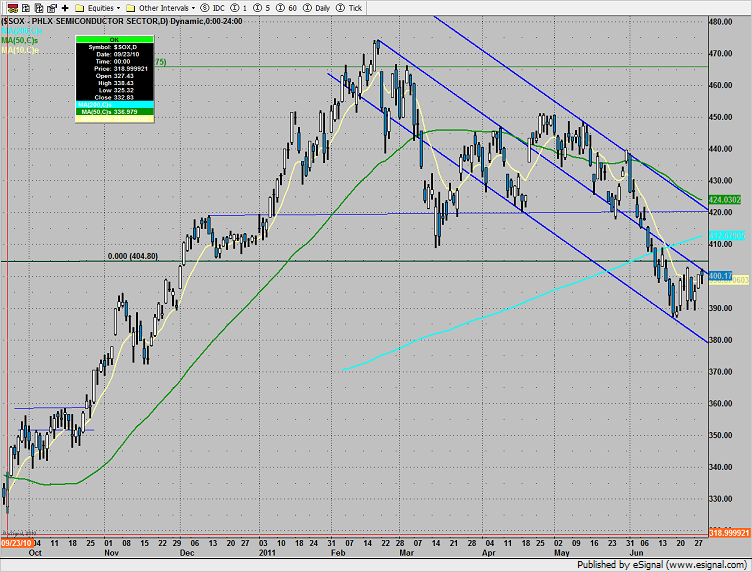 The XAL took a breather after recording 9 days up. Set an alarm for a breakout over 43.04 after the pullback.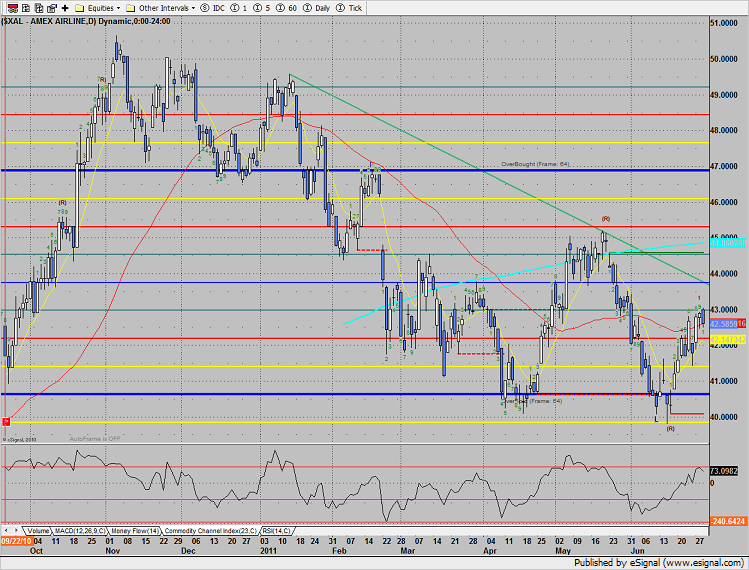 Oil closed back above 95, note the DTL.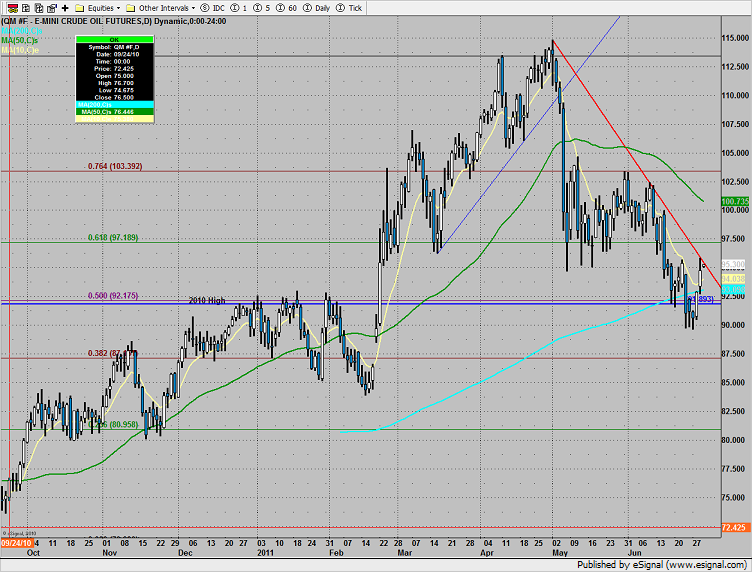 Gold was higher by about 10 the 50dma is a very key area.