The ES was higher by 10 handles on the day after having enough oversold energy loaded into it. Price remains above the 200dma and on the north side of the 1312.50 level that has dominated the May/June trading to date.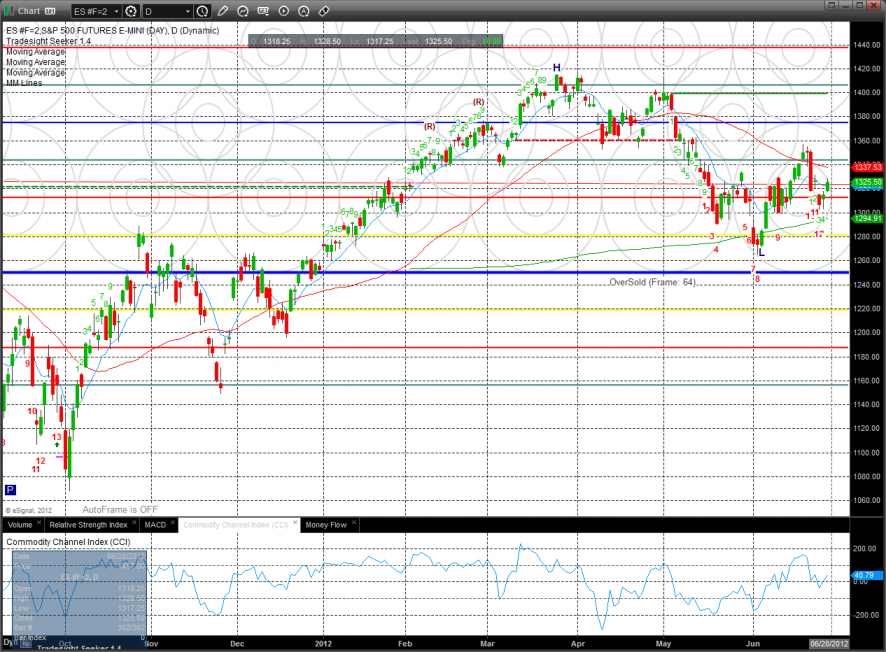 The NQ futures were higher by only 9 which made for a very bifurcated session. A little relative strength in the SP side is not a bad thing for the bulls at this point because of how badly the banks and oil service stocks have been performing in the SPX.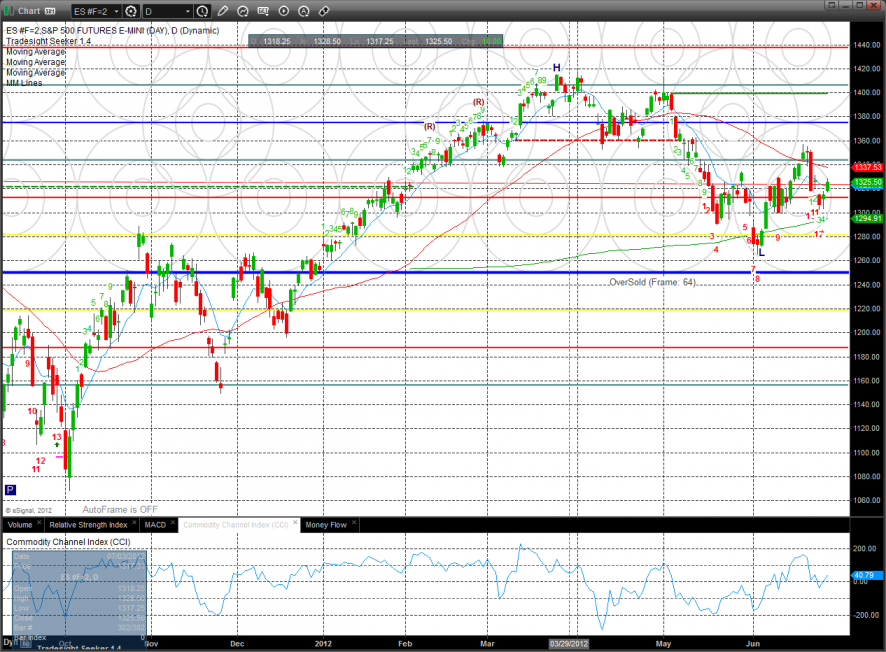 The 10-day Trin still has oversold energy to be released which is a very good cocktail to lift prices higher in light summer volume.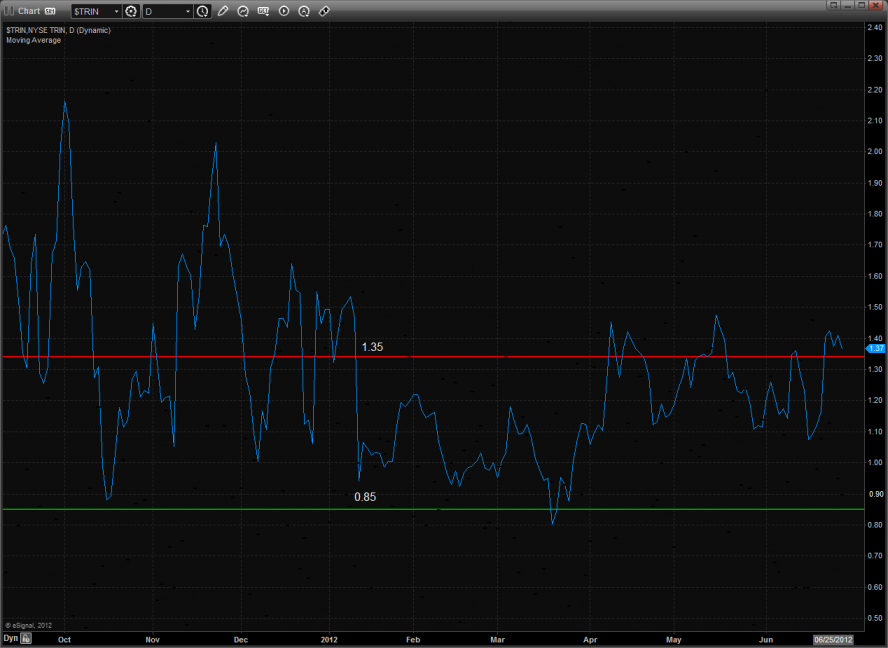 Multi sector daily chart: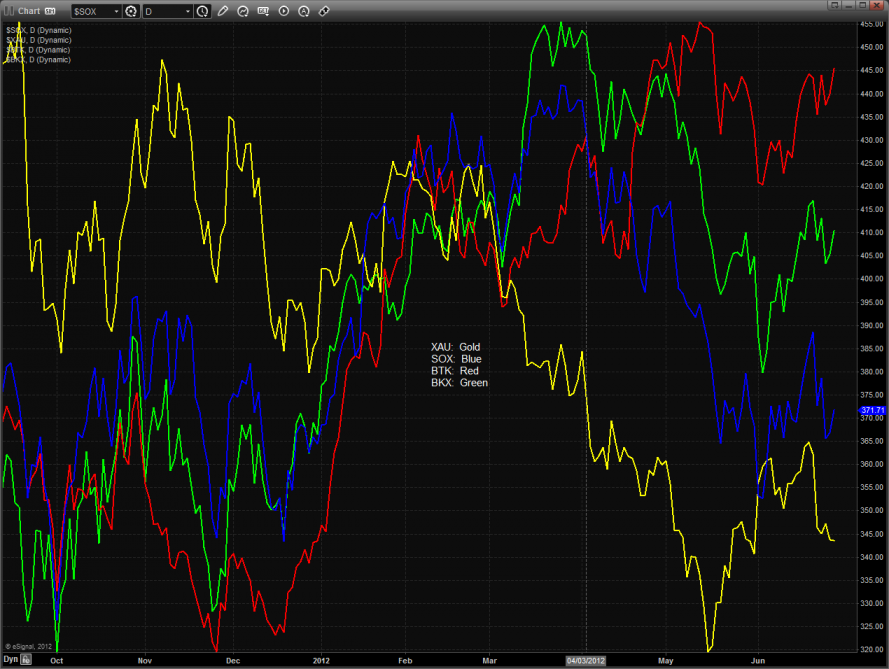 The SOX/NDX cross did not make a lower low on this move and has the potential for a higher low. A close above the June high would quality the pattern as having a legitimate higher high in place which would be positive for the NDX and then by extension the SPX.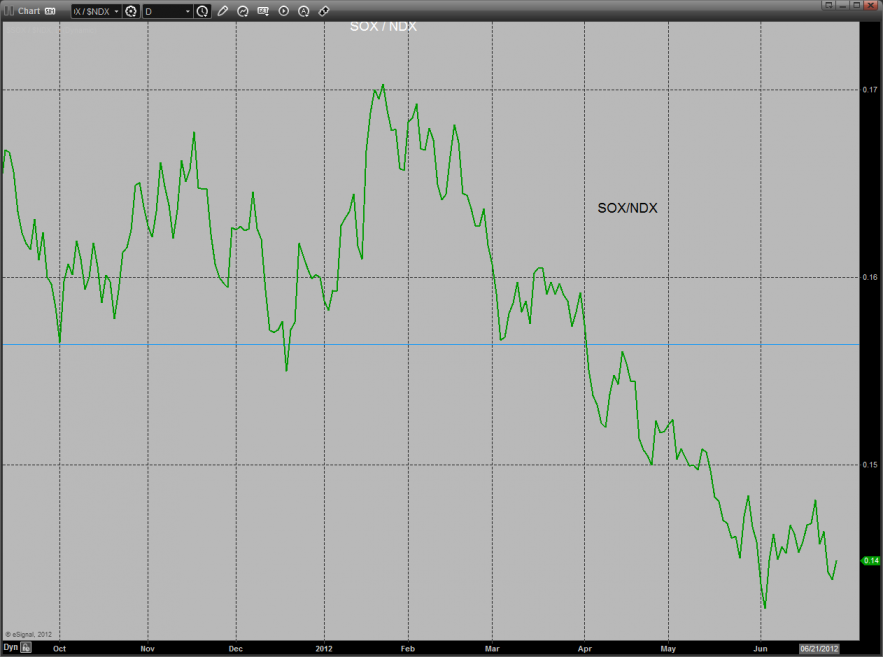 The HGX housing index is putting in some very positive chart construction. Keep a close eye on the Seeker for a high range buy signal. This would be a very notable development and could lead to a powerful breakout if the May highs are taken out.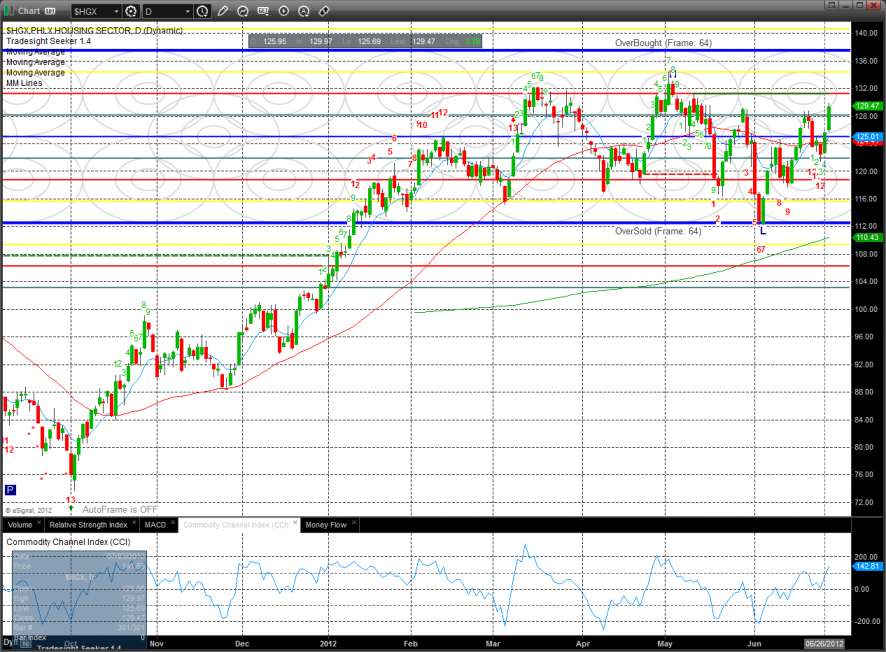 The BKX is still trapped under the 50dma and June highs. If the 10 candle of the Seeker setup is taken out the overhead static trend line from May 1 will be in play.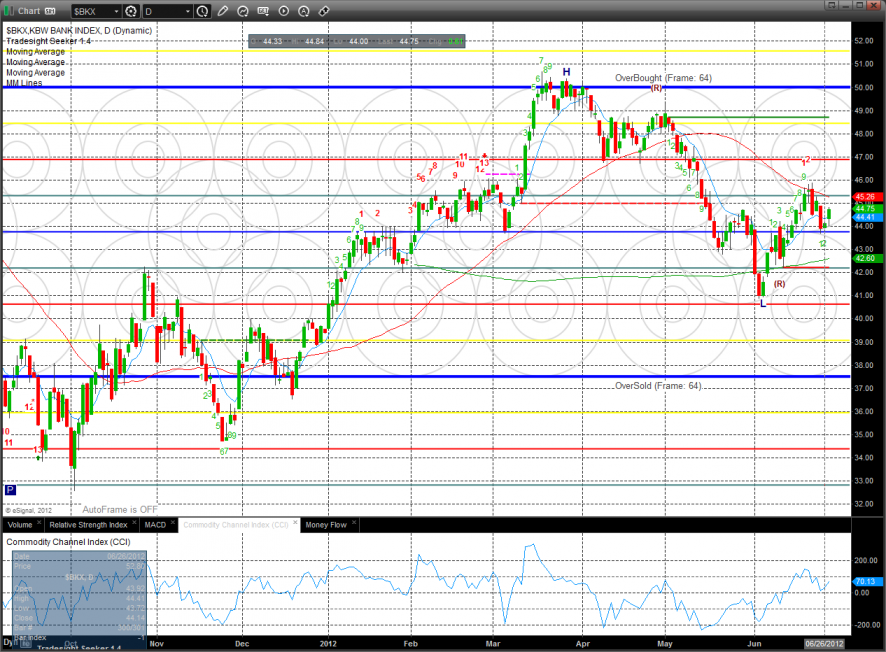 The SOX is very close to a Seeker buy signal. Be patient and have your buy list ready.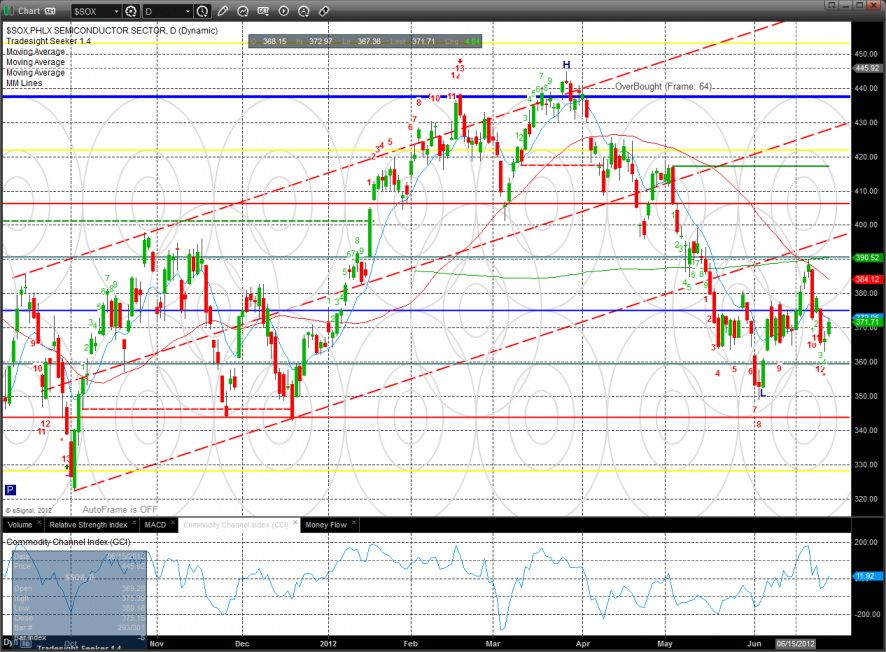 The XAU was the last laggard and a source of funds for today's gains.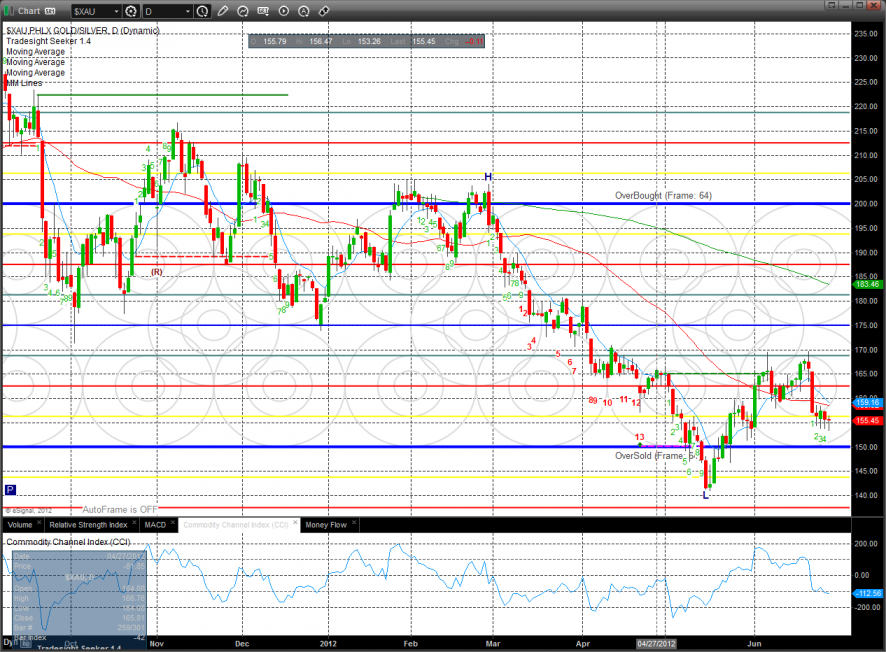 Oil has an active Seeker buy signal. A close above the 10ema will begin to turn the momentum.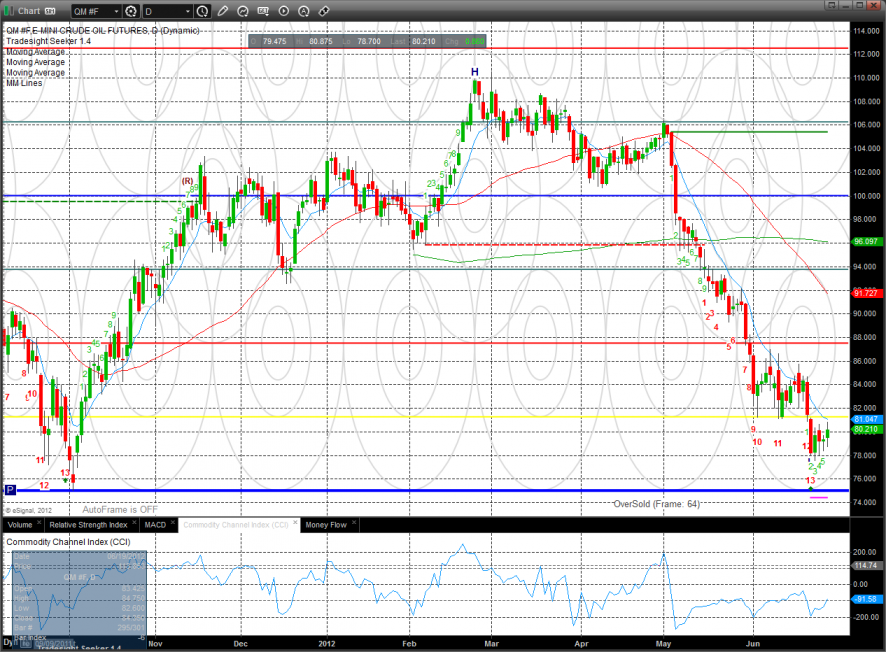 Gold:


Silver: