The SP gained 14 on the day. Price is now short-term positive since it settled above the 10emaf or the first time this month. Also a price flip was recorded since the close was above the close 4 days ago. Note that the MACD has crossed over but remains well below the zero line where real momentum can develop.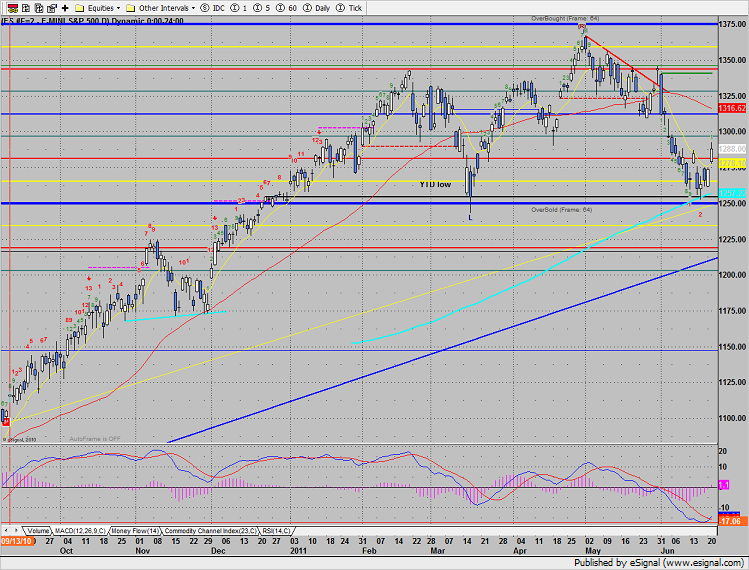 Naz was higher by 44 settling above the 200 and 10 period moving averages. The next important hurdle for the bulls to jump is the 4/8 Gann level. A MACD cross is on deck.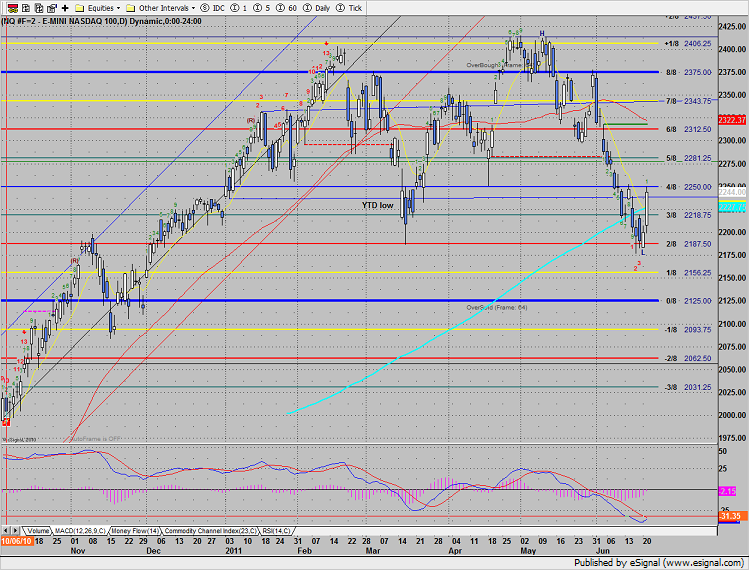 The 10-day Trin has dropped fast from oversold (>1.35) to near overbought (<0.85) already.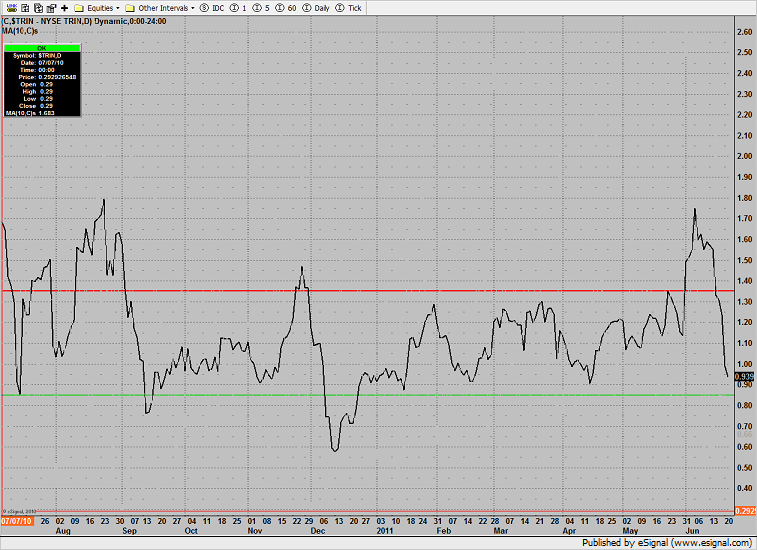 Multi sector daily chart: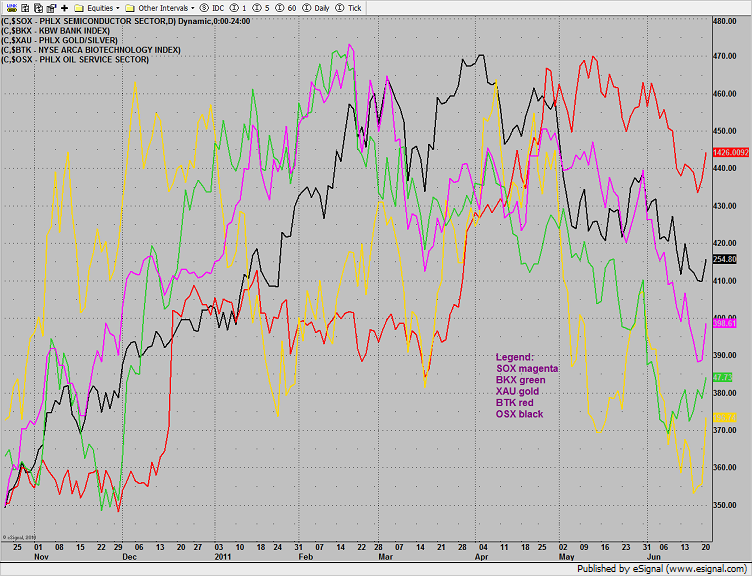 The XAU was top gun on the day, gaining 3%. The chart has recorded a price fip.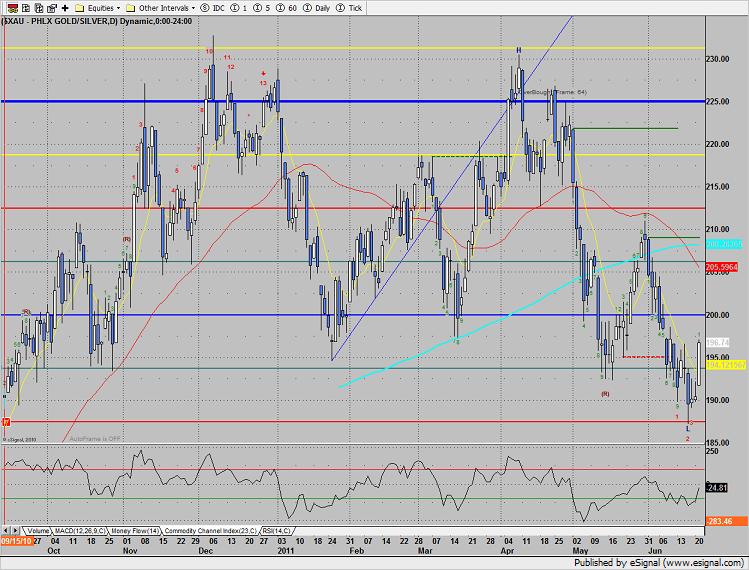 The SOX was stronger than both the SP and the Naz but remains below the 200 and 10 day ma's.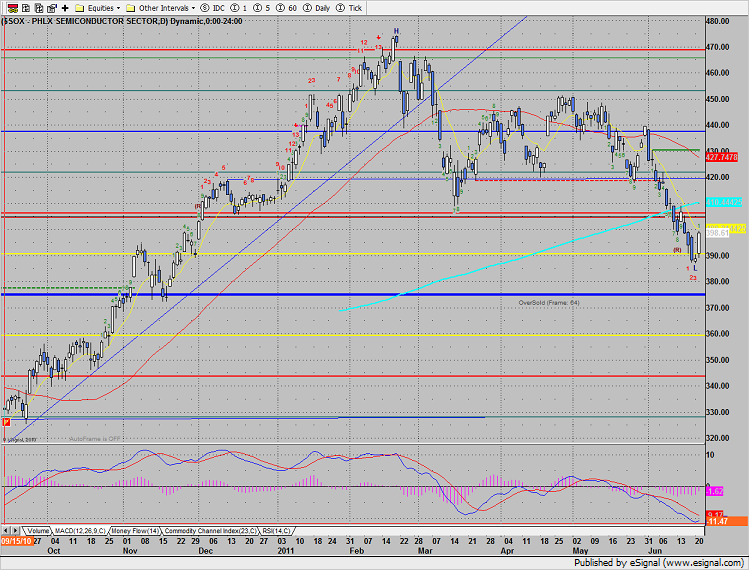 The CYC index was highlighted in last nights report noting the good relative strength. Tuesday, the leading index was a top performer and recorded a bullish MACD cross.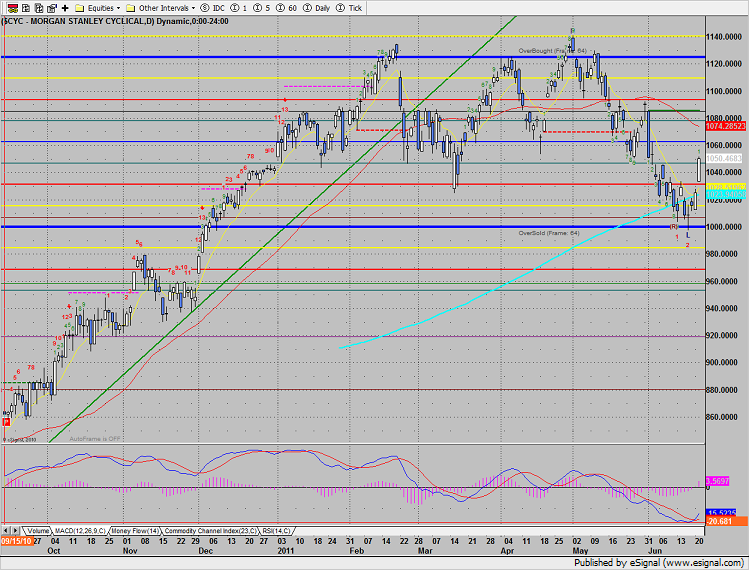 The OSX closed right at the 10ema and now needs to break above the active DTL.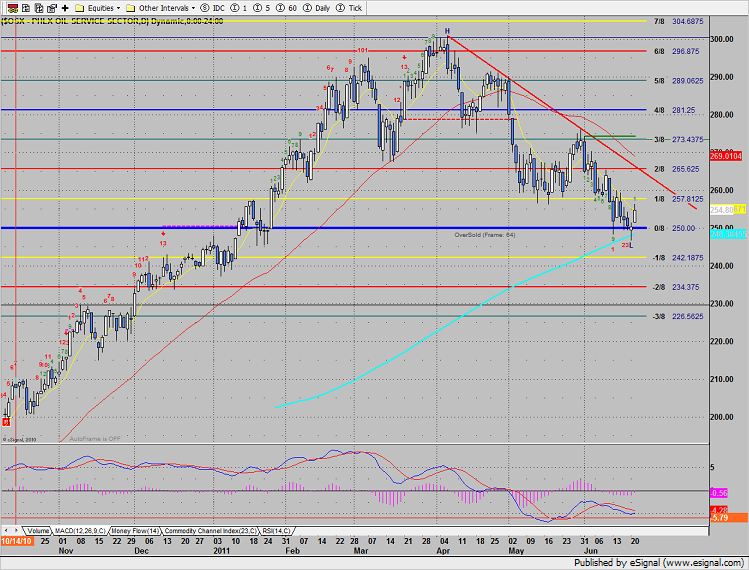 The BTK underperformed Naz.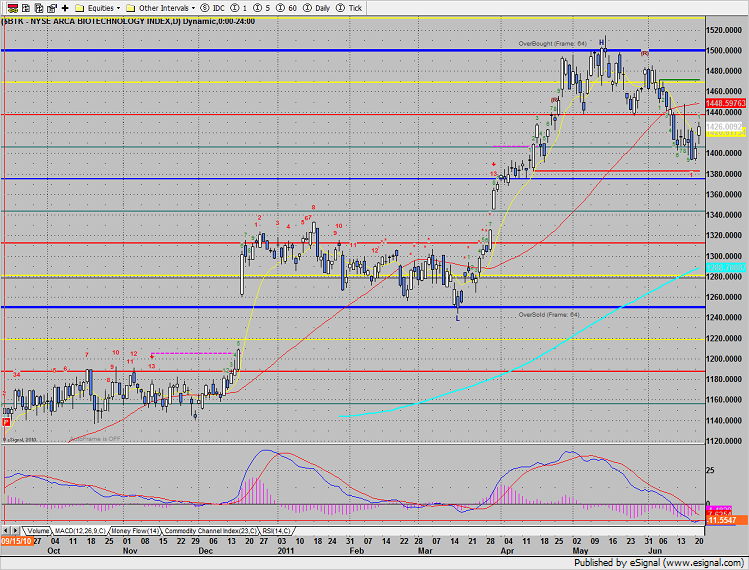 The BKX traded in-line with the performance of the broad market. The Seeker study did record a sell setup price flip.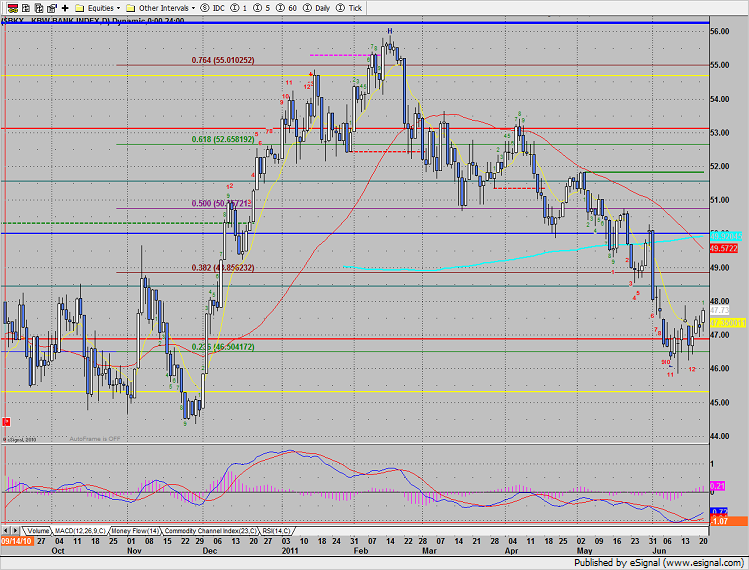 Oil was held under $95 even with the strong performance of overall equities.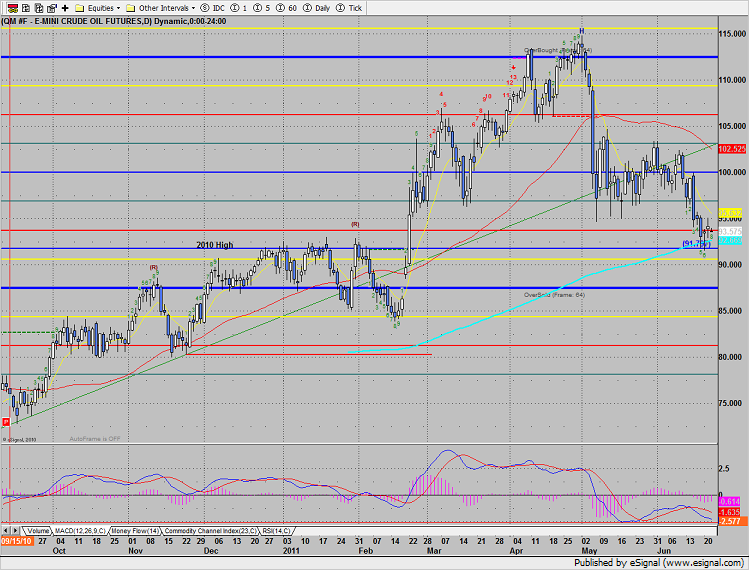 Gold closed right at the DTL: