The ES remains boxed up and could frustratingly settle the week in the 1312.50 area that has been such a strong draw for many sessions now. The day's candle was essentially inside the prior days so there is nothing new technically.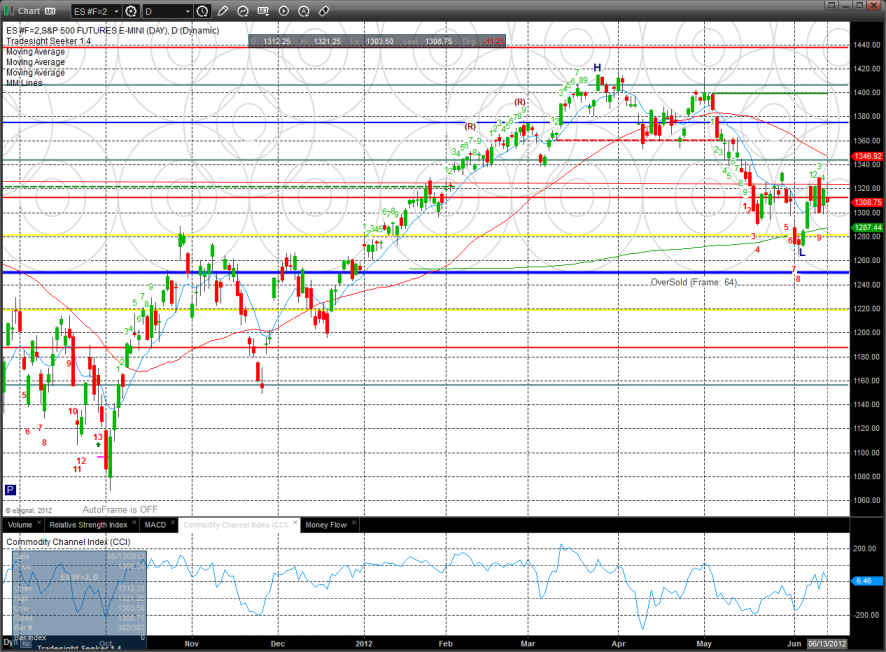 Like the SP, the NQ futures remain boxed up and there is nothing new technically. The NQ has a major level at 2500 which is still to the south of trading so the NQ still has relative strength vs. the broad market.


10-day Trin: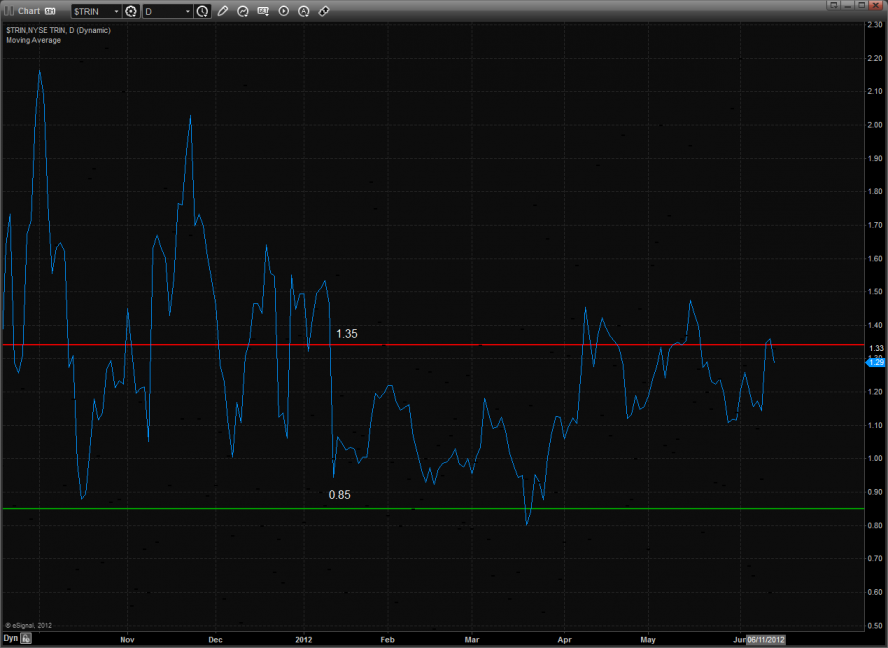 The put/call ratio is moving towards over sold but not there yet:


Multi sector daily chart: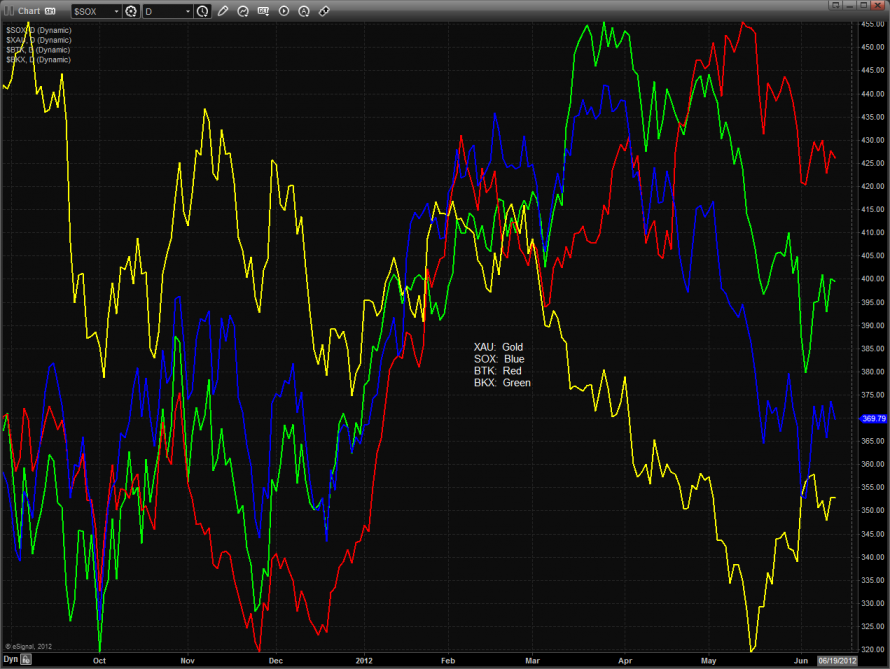 The SOX had the opportunity to change its relative weakness trend but didn't get it done.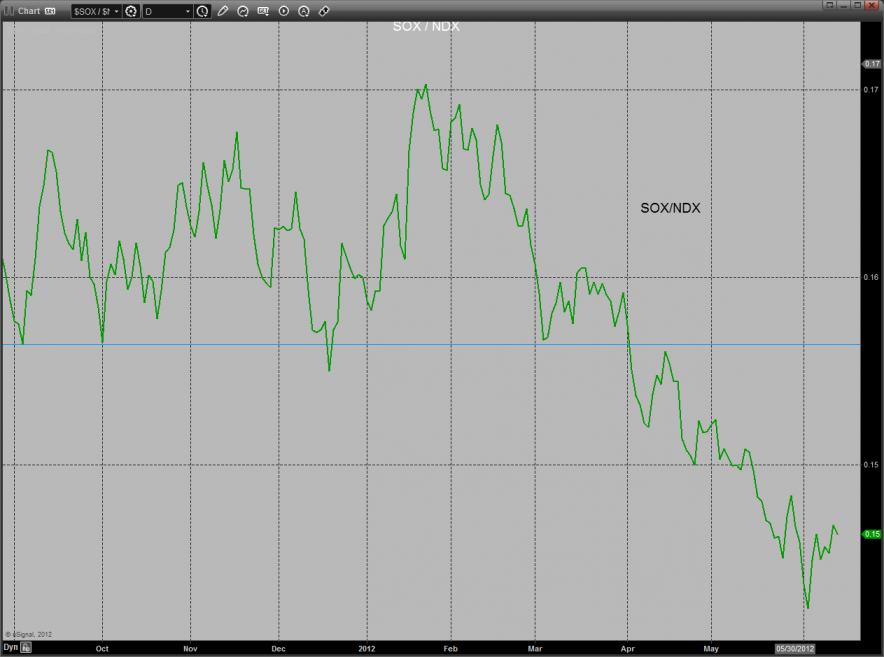 The defensive XAU was the top gun on the day with the trend remaining positive and above 2 of the 3 major moving averages.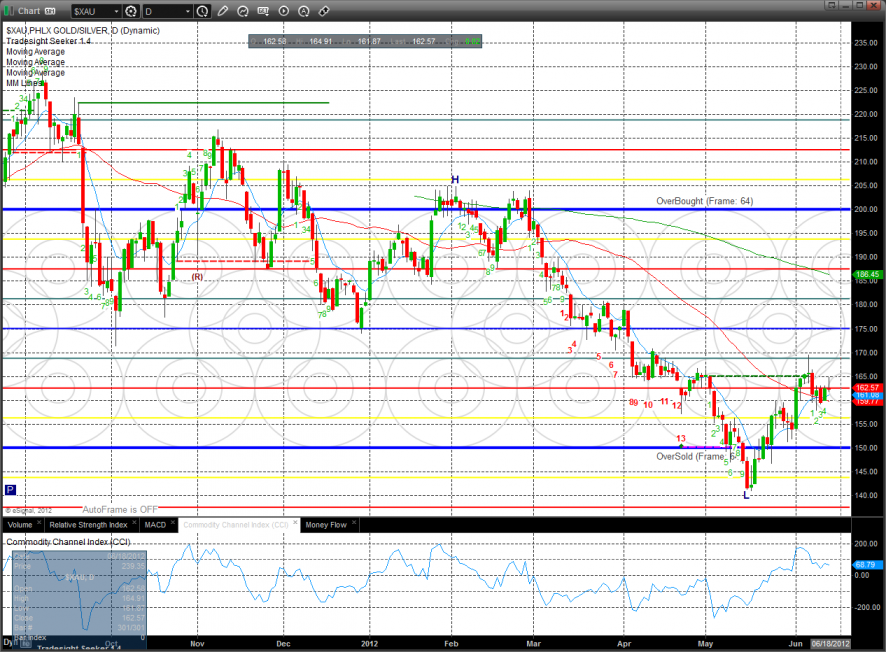 The BKX was flat on the day which is a small positive but it remains below the 4/8 midpoint.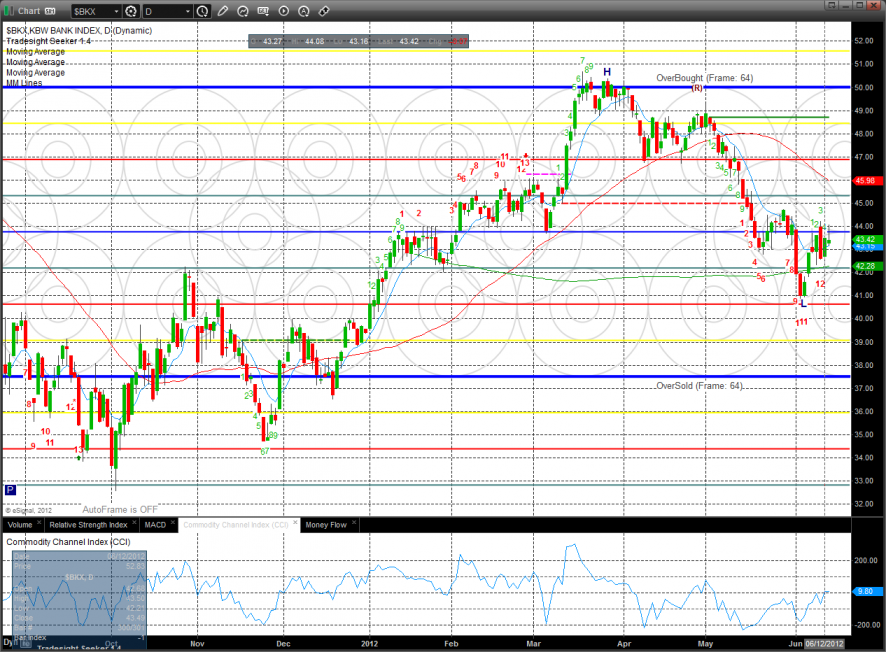 The SOX was weaker than the Naz but after the session remains boxed up with a potential reverse head and shoulders pattern forming. Stay tuned and keep a close eye on the 380 neckline.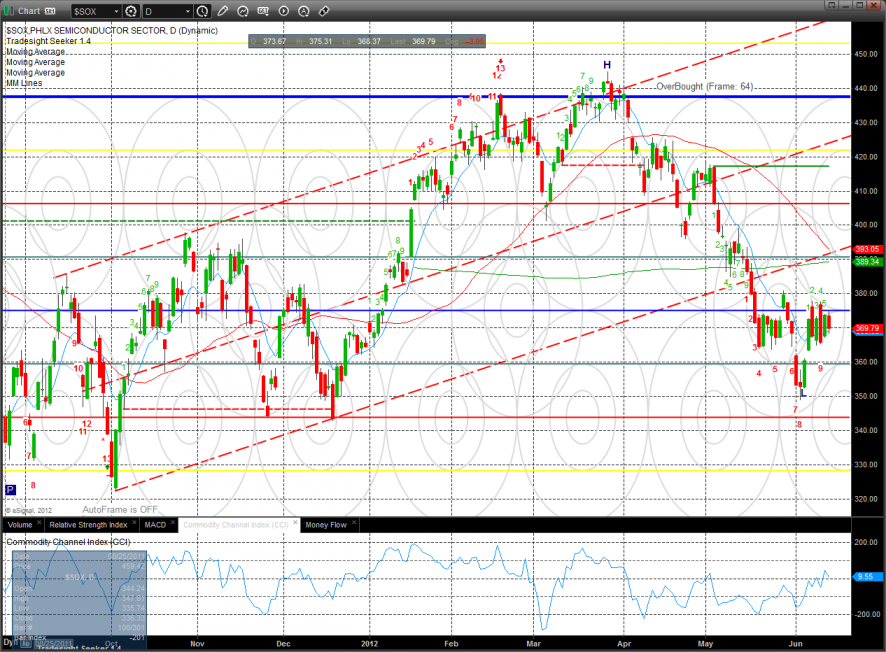 The OSX was horrible and is now 11 days down in the Seeker exhaustion countdown.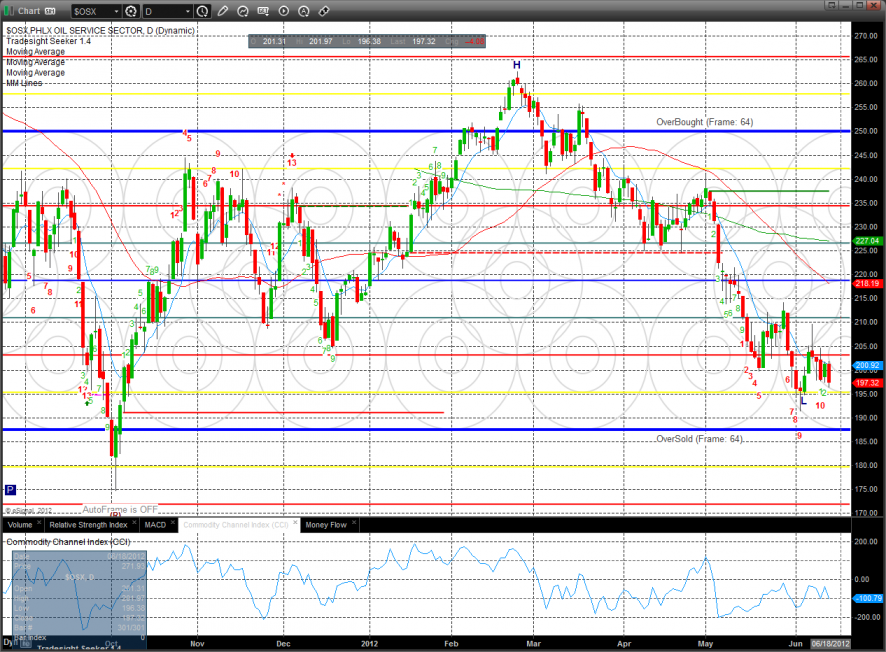 Gold appears to be on the cusp of changing trend. A break an follow through the 4/8 level would be very positive.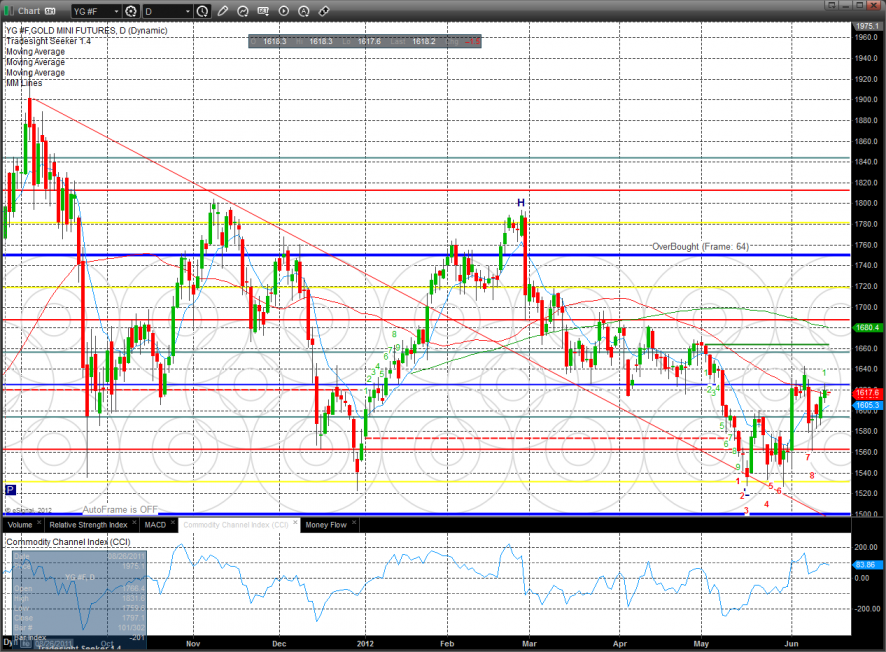 Silver: